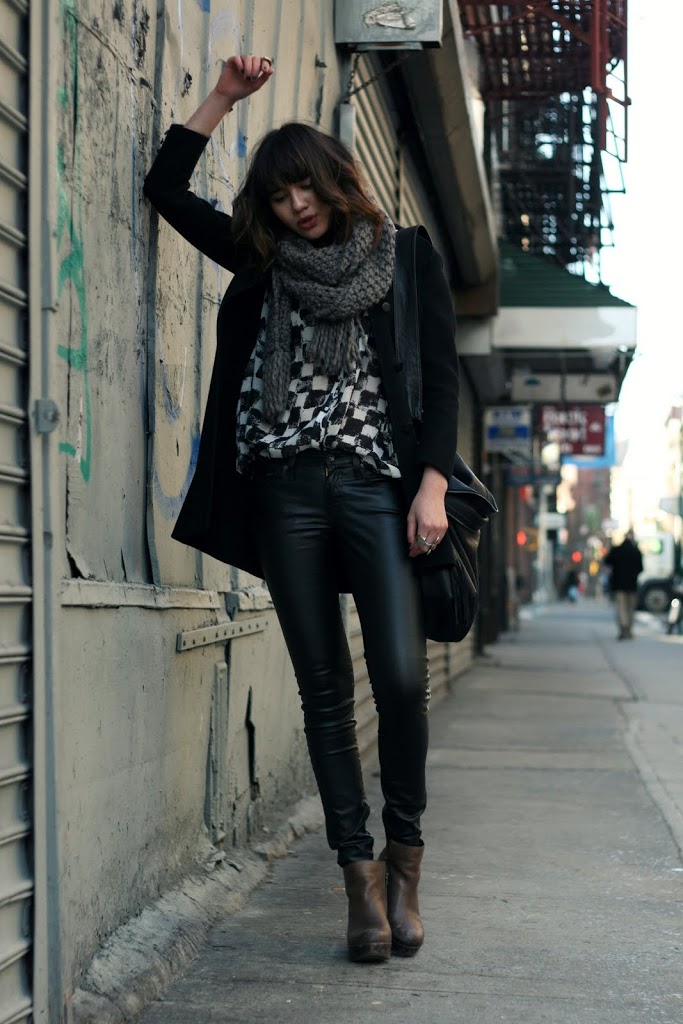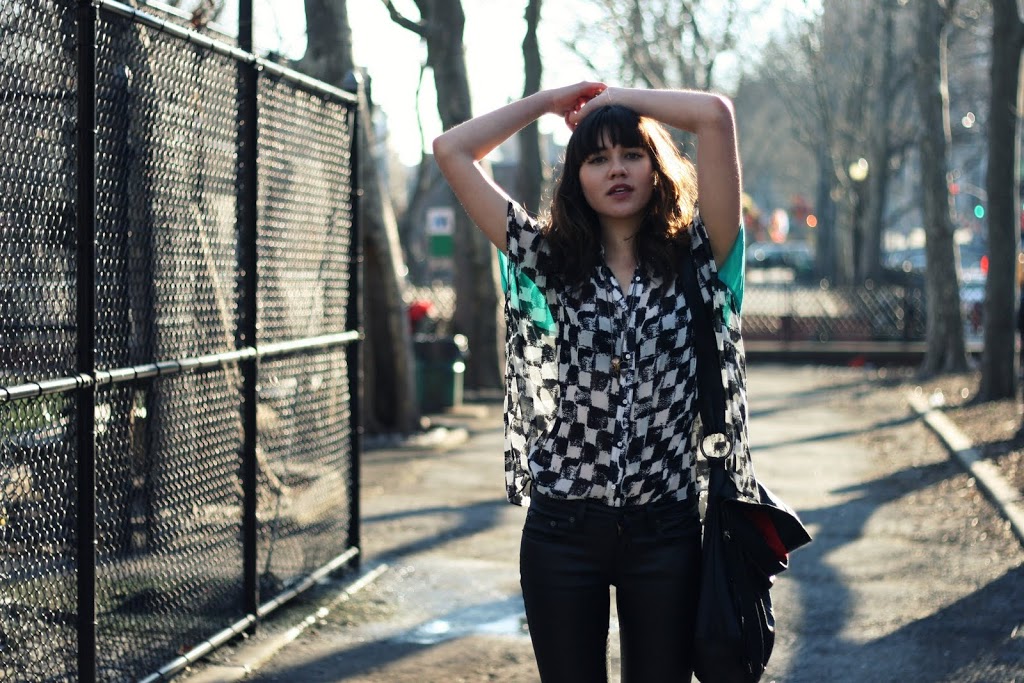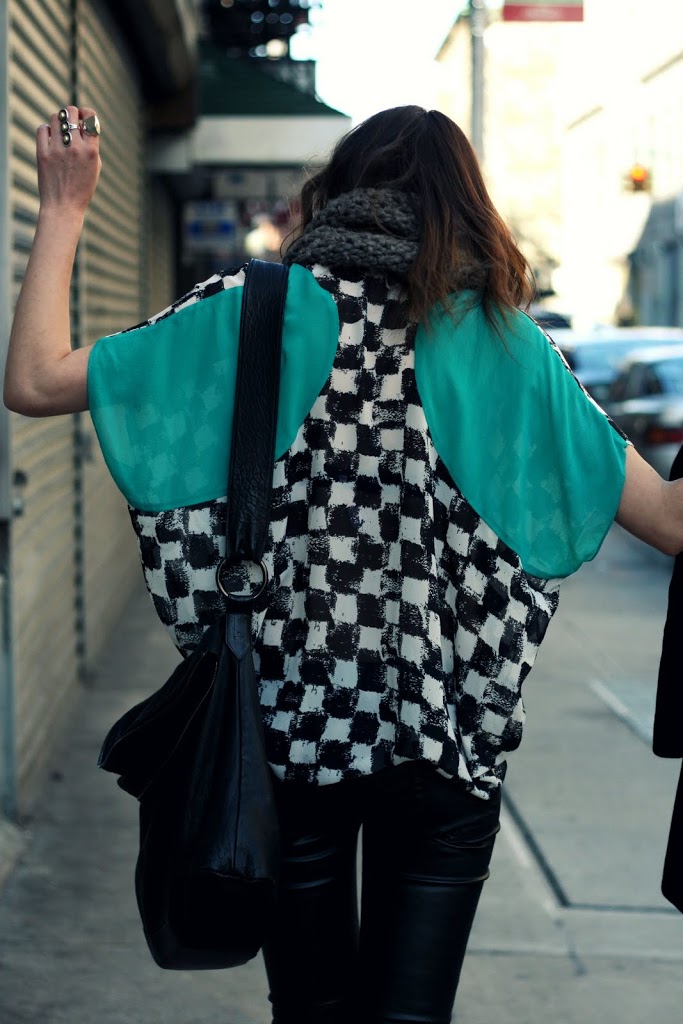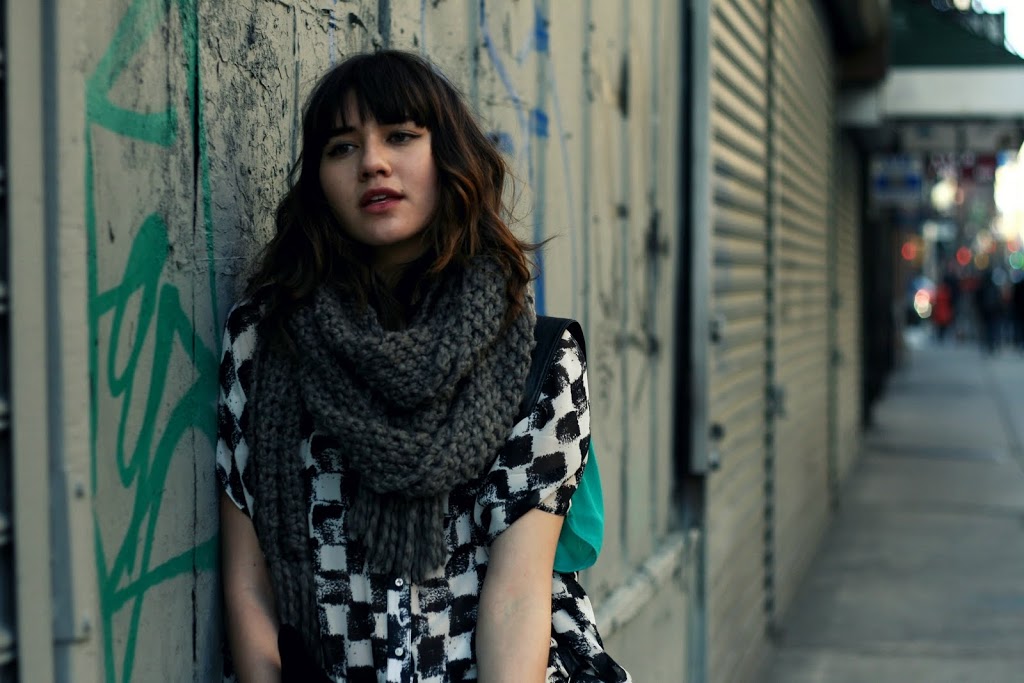 (
Nicole Miller Artelier
blouse,
Big Star
(find them
here!
) faux leather jeans,
Marie Turnor
bag, Forever 21 scarf, Vintage black coat,
Kork-Ease
boots
)
EEE! A finger-numbing, cold afternoon this was! But I took off my wool coat just for you. How could I not when I've got this rad
Nicole Miller Artelier
blouse on? Check.MATE. I'm obsessed with this sketched print along with the hot pop of blue from the back. Straight off the Spring '12 runway, it can't get any cooler. And I'm a huge fan of these
faux leather jeans
. They're by Big Star, whom I've shot their latest denim
campaign
for! It's a bit weird, but I've been wearing these everyday this week, as are all of my friends (I need to get a photo of everyone wearing them at once). I think both
Claire
and I were wearing them this day as we strolled through Chinatown. They really are a huge hit here in the city. Everywhere I go, it's liquid legs GALORE. I'm packing these guys. You'll see my stomping the streets of Europe with them next week…look out.