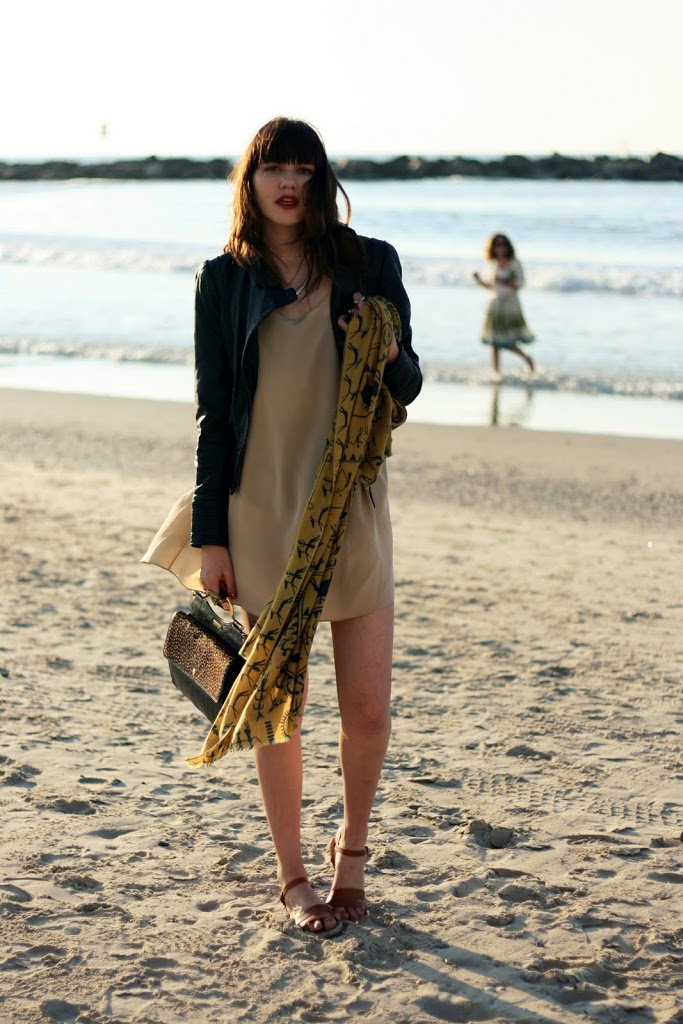 (
YARNZ
scarf,
Kolae
dress,
Steve Madden "Centroo"
sandals)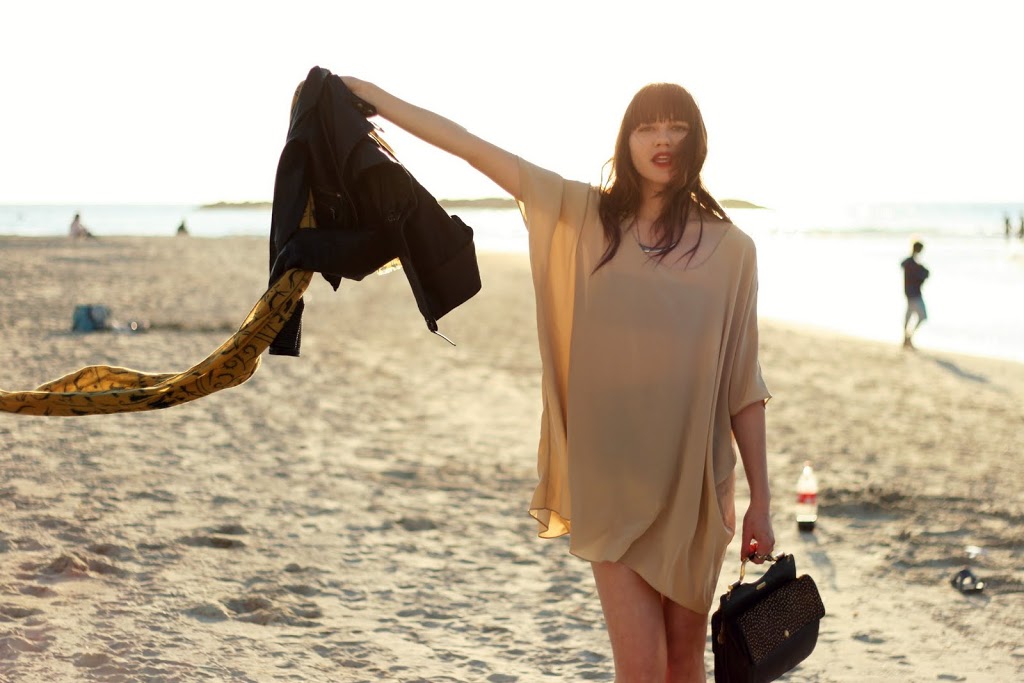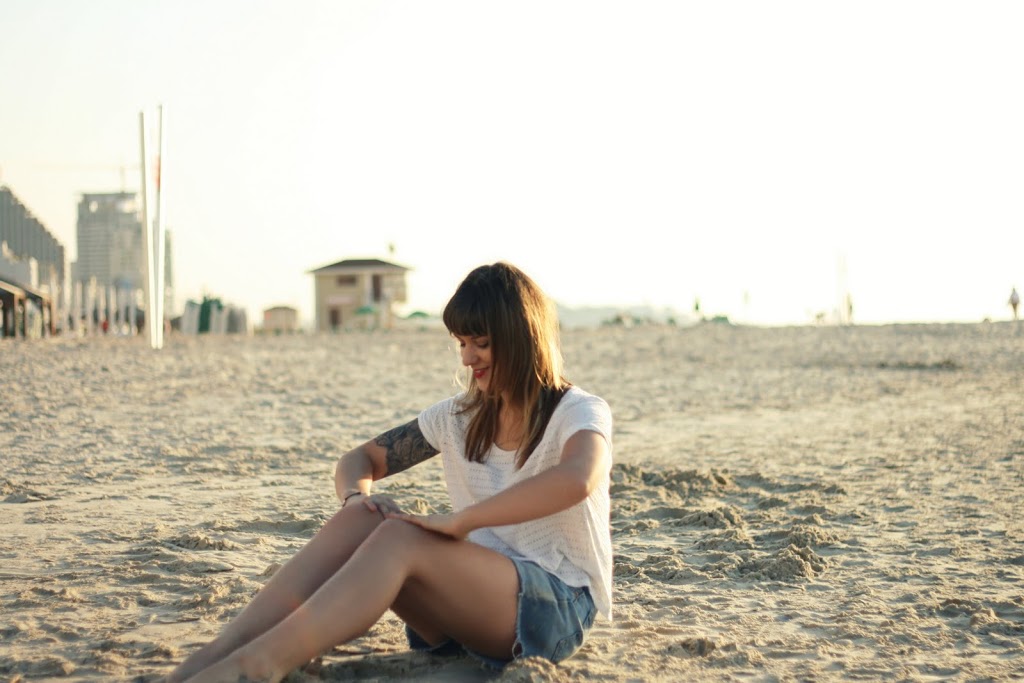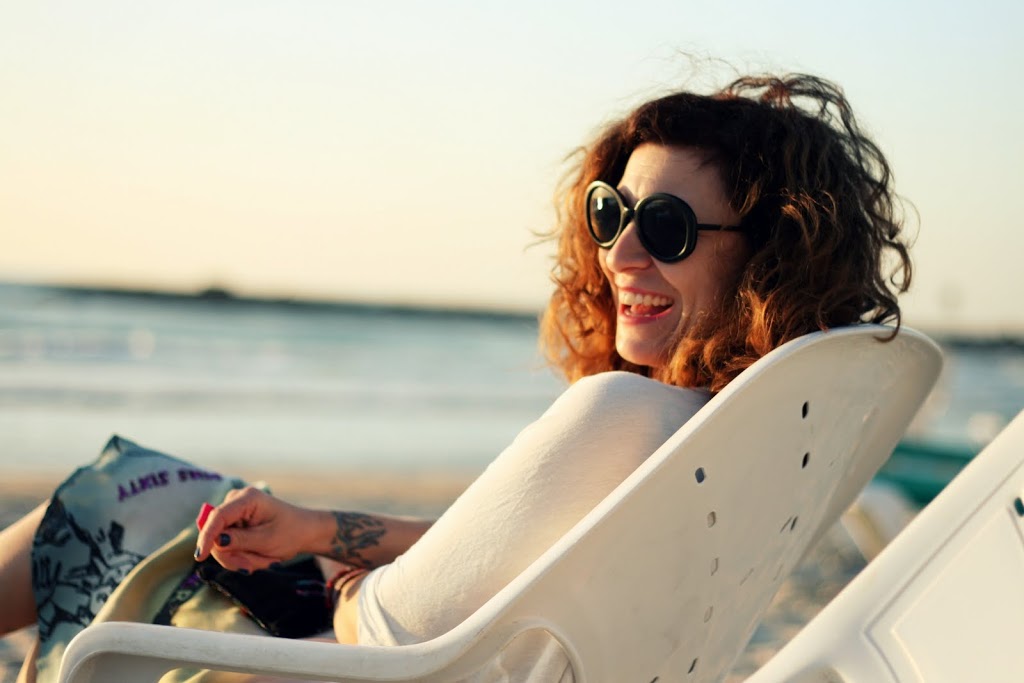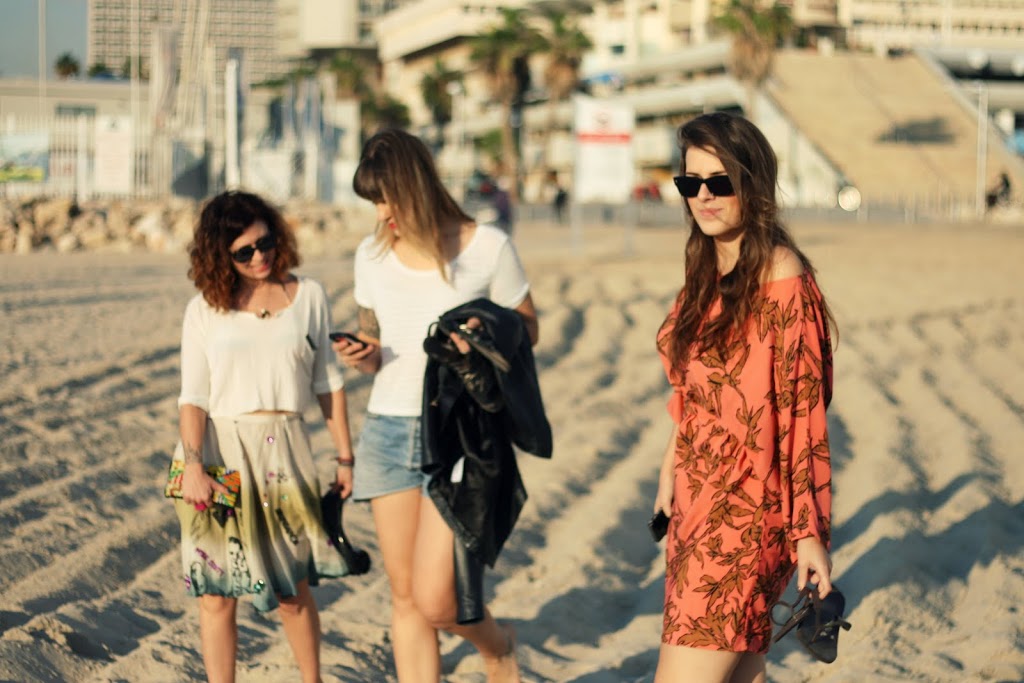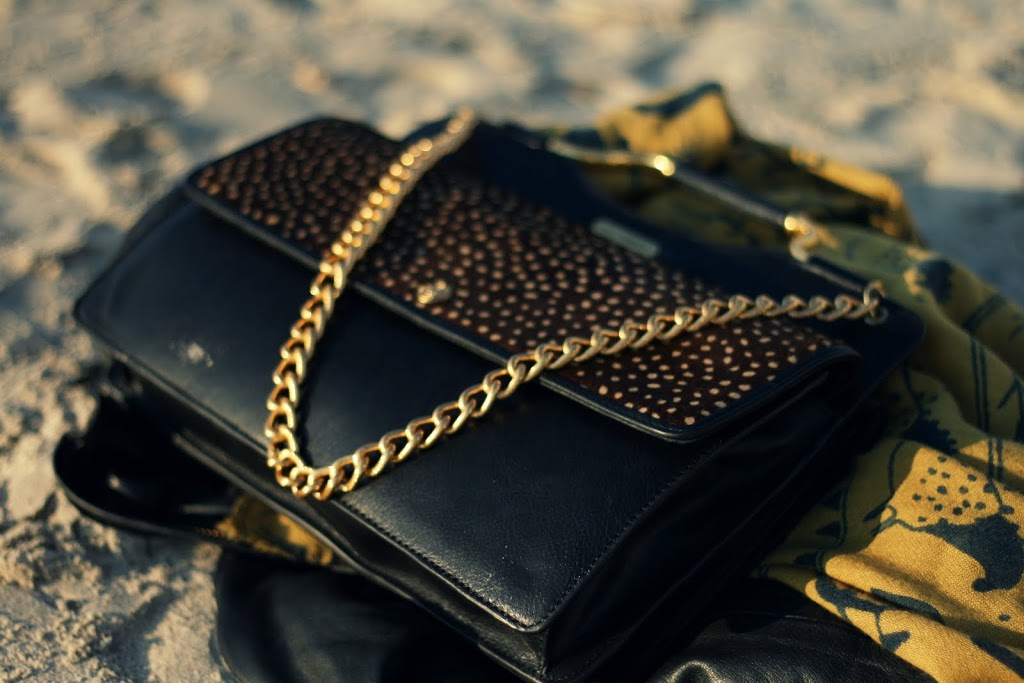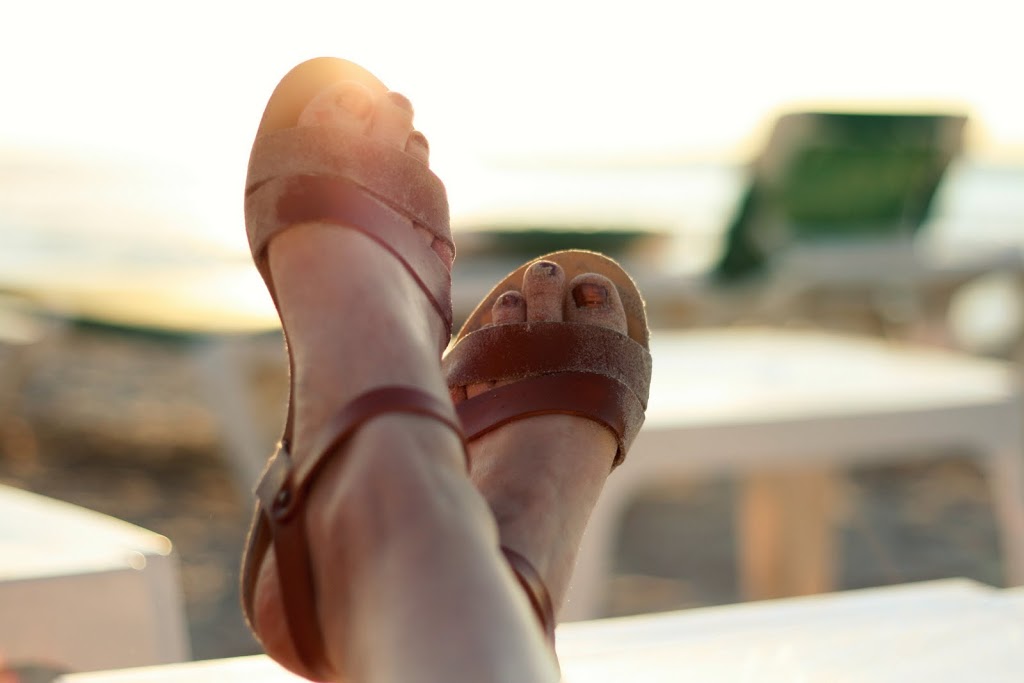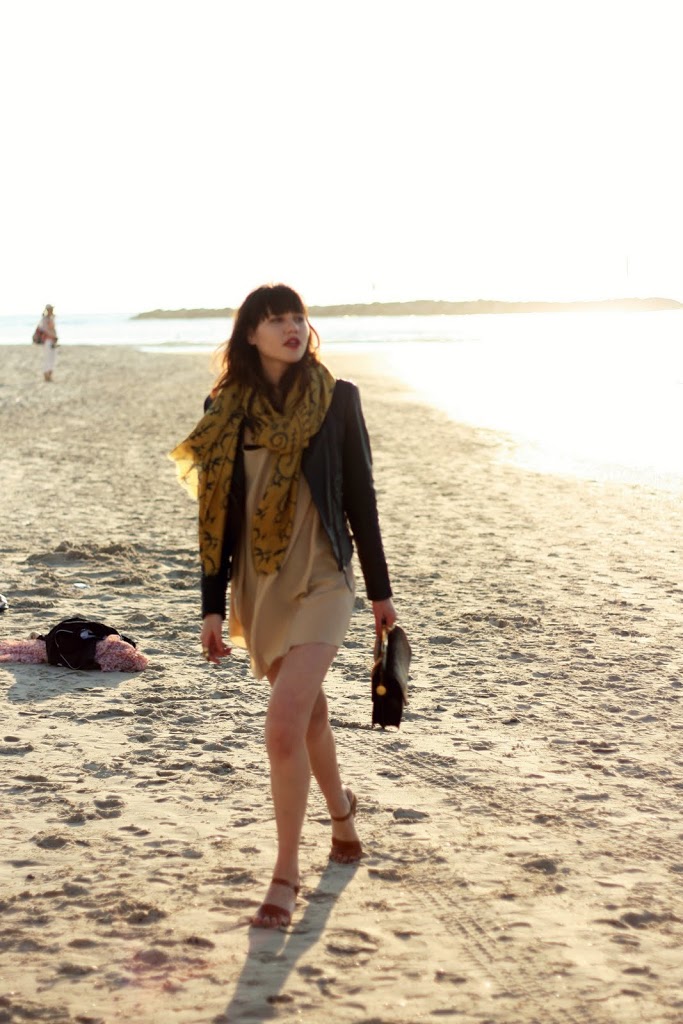 For the holidays, I love spending time overseas with friends, especially here, on the beaches of the Mediterranean Sea of Tel Aviv, where the sand feels like powder! As part of my
"Stevie Brings It" Holiday campaign
, I'm representing the west coast music festival,
Coachella
, and already I've got rad tunes and hot hot clothes on my mind. Current craves? Loose silky shift dresses, motorcycle leather jackets, and a printed scarf…along with of course, my favorite
Steve Madden "Centroo" sandals
. I swear these sandals are soo comfy, that I can take them from the beach to the desert once the festival comes along in April. With these, I know I can dance the night away to the beats of my favorite bands.
Also launching? My
Steve Madden
photoshoot and video shoot with one of my favorite musical artists, VV Brown: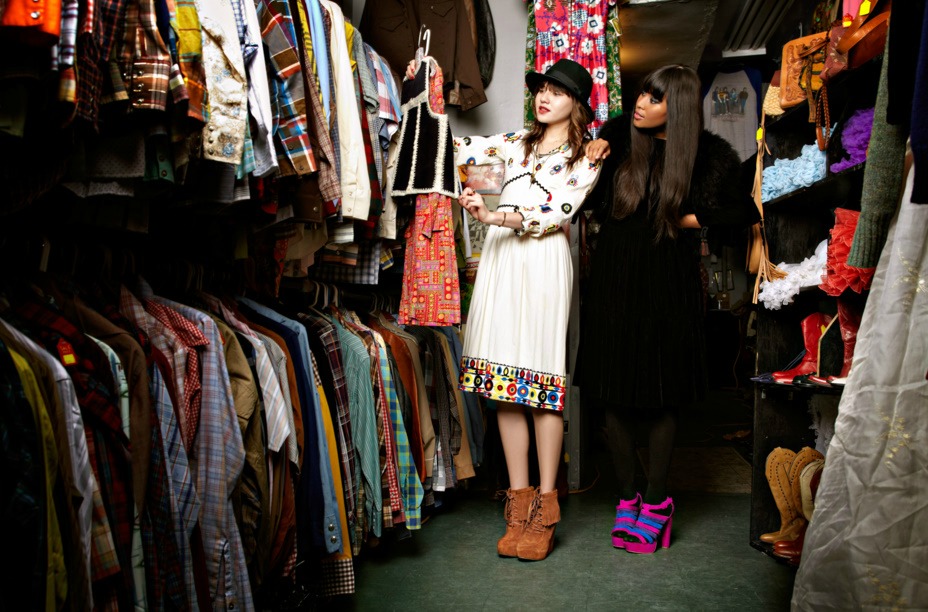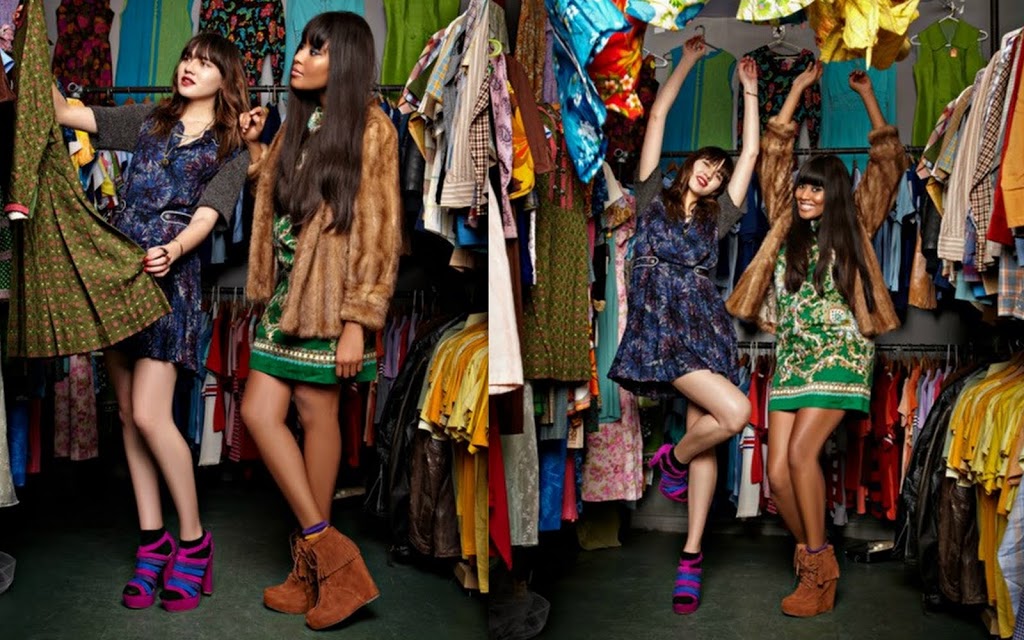 For my shoot with
Steve Madden
, I got to take one of my favorite musical artists of the moment VV Brown to my go-to local vintage shop, Village Style. We browsed the racks of colorful, cool bohemian pieces. I wanted to create the most perfect Coachella looks for her. We went with a beautiful velvet ensemble and a gorgeous jade green dress that looked amazing on her. (I even had to pick out a few pieces for myself!) What I love about VV is her beautiful, powerful voice. It was amazing getting to know her, and I love that we both combine music and fashion into our everyday lives. And of course, because I love mixing vintage with new, I took the clothes and added my favorite accessory, my Steve Maddens. I can't get out of my comfy brown suede fringe
Armoryy
boots and these hot colorful
Audrinaa
heels. Working with VV was so inspiring. I think we definitely brought the vintage pieces back to life!
Don't forget to check out my current
Steve Madden "West Coast Revelry" playlist
including some of my top favorite tunes :
"Gold Dust Woman" – Fleetwood Mac
"Shake It Up" – Florence + the Machine
"Sweet Child' O Mine" – Guns n' Roses
"Vacation Vacation" – US Royalty
"It's Real" – Real Estate
"Still Life" – The Horrors

And I will be hosting the Steve Madden event on December 12th here in NYC (open to the public):
What: Natalie Off Duty & Steve Madden event
When: Monday, December 12th 6pm-9pm
Where: Steve Madden, 425 Broadway, New York, NY
See you there!
For now, shop anywhere on Stevemadden.com and get 15% off by using the promo code: NatalieOffDuty15