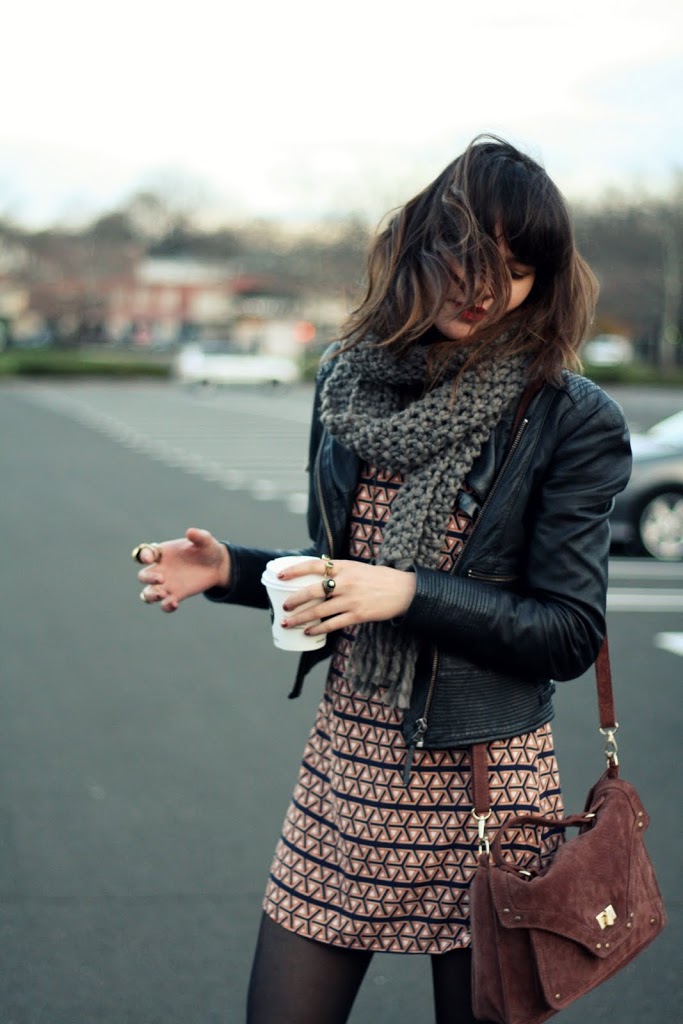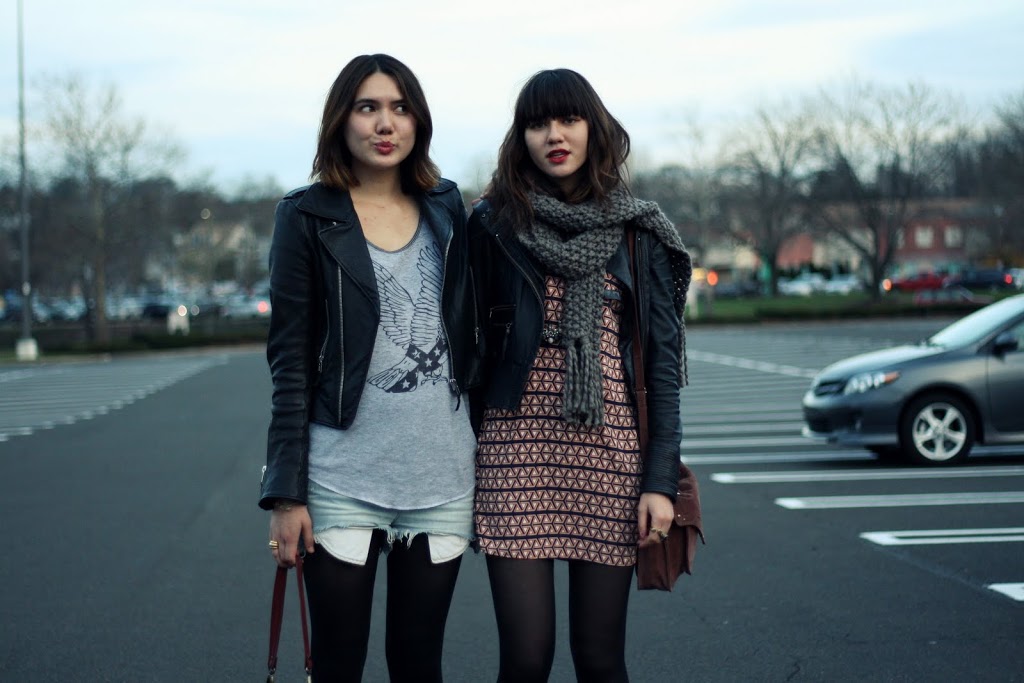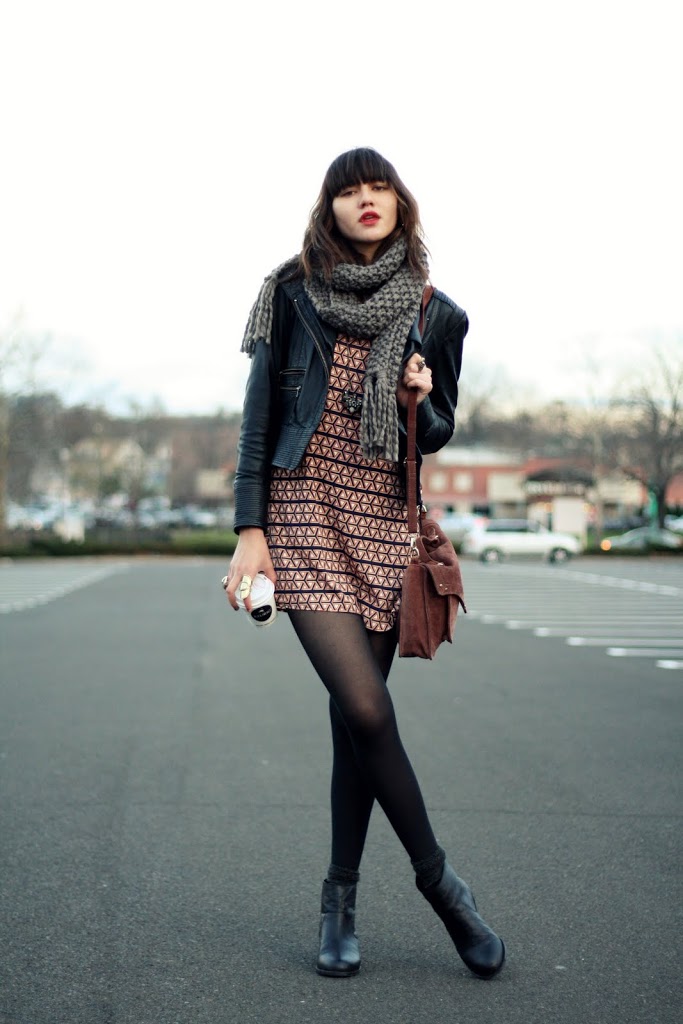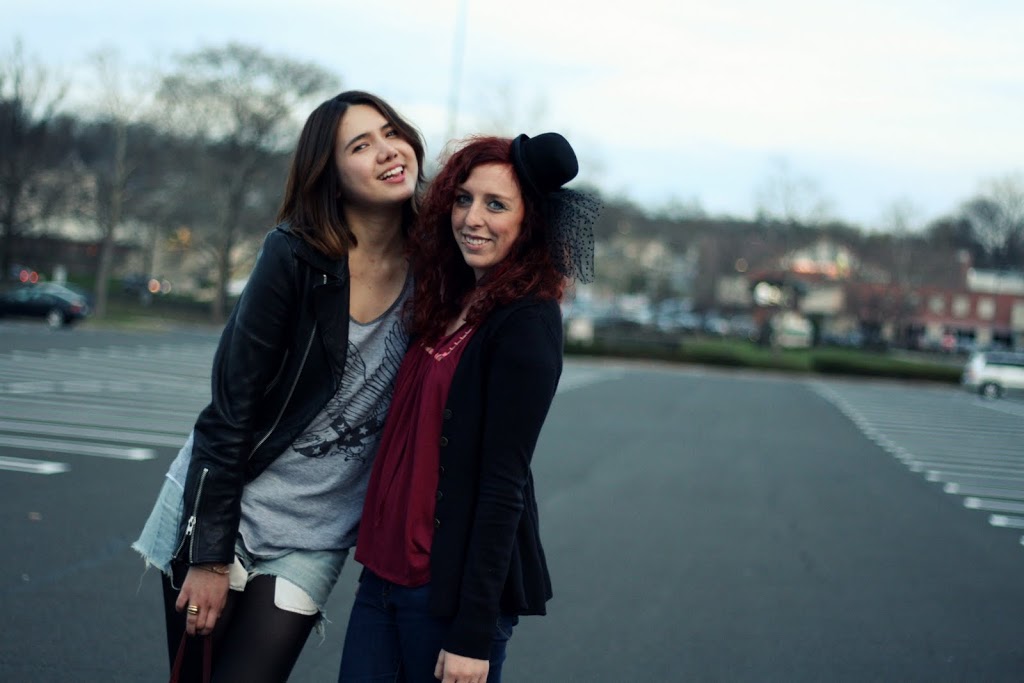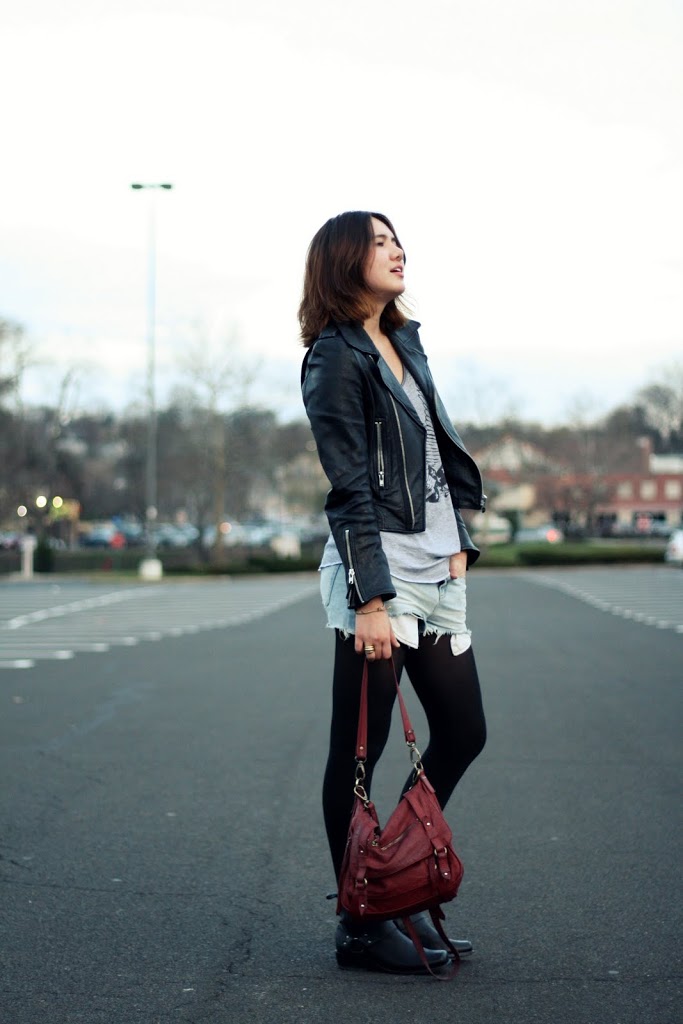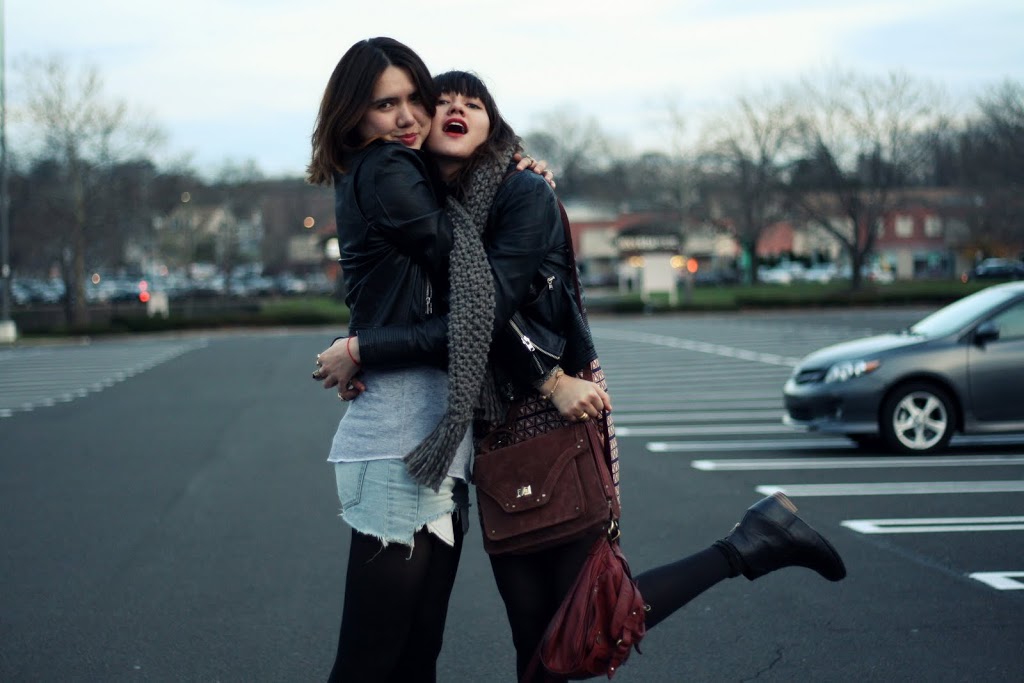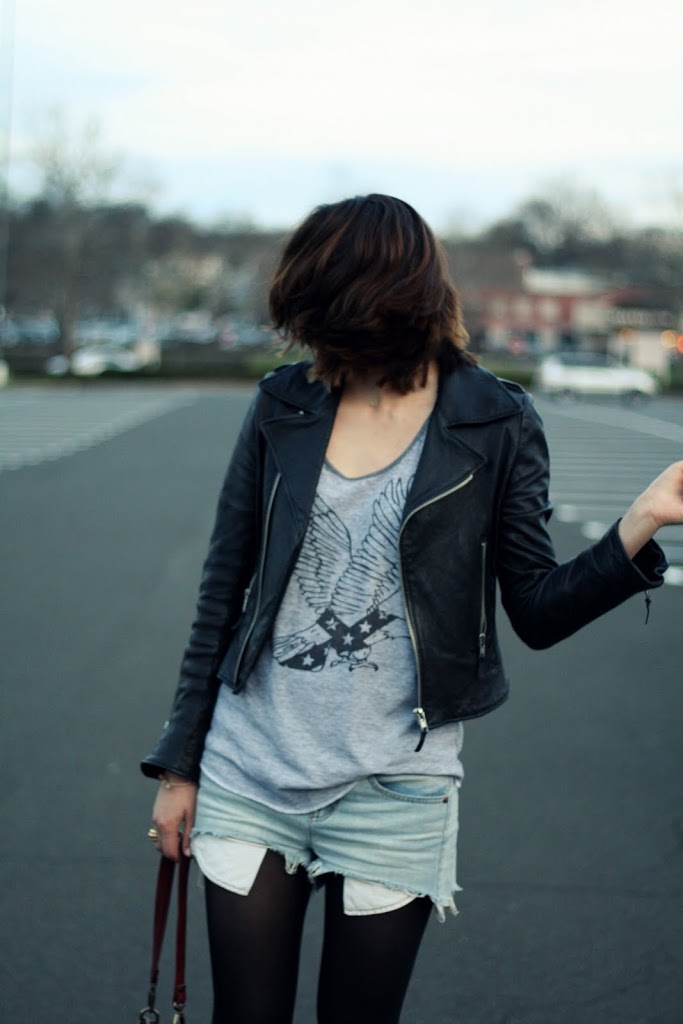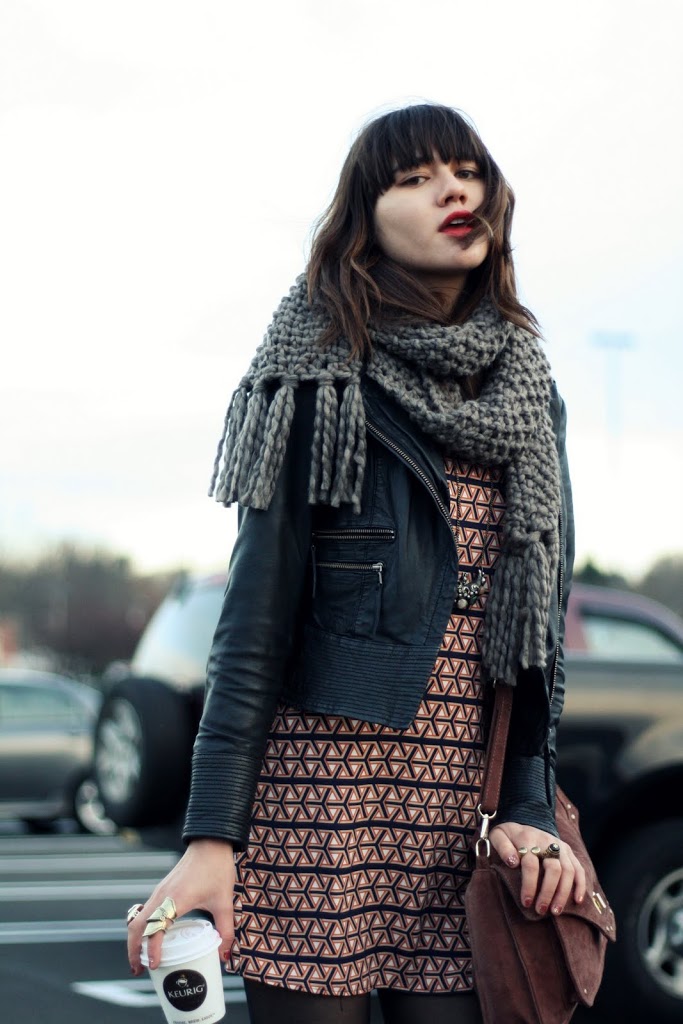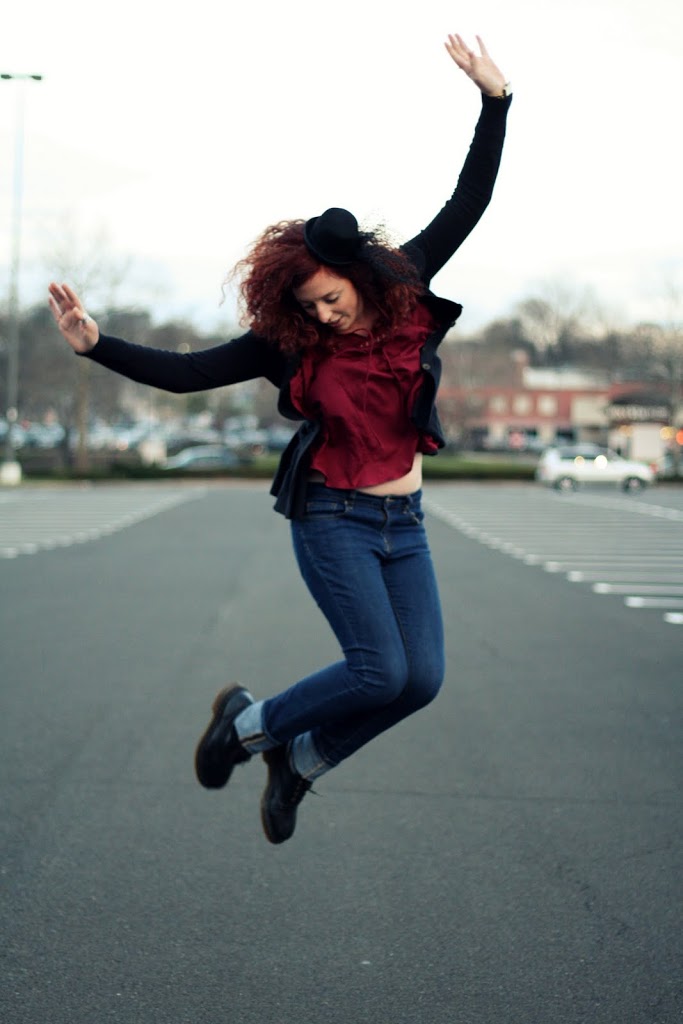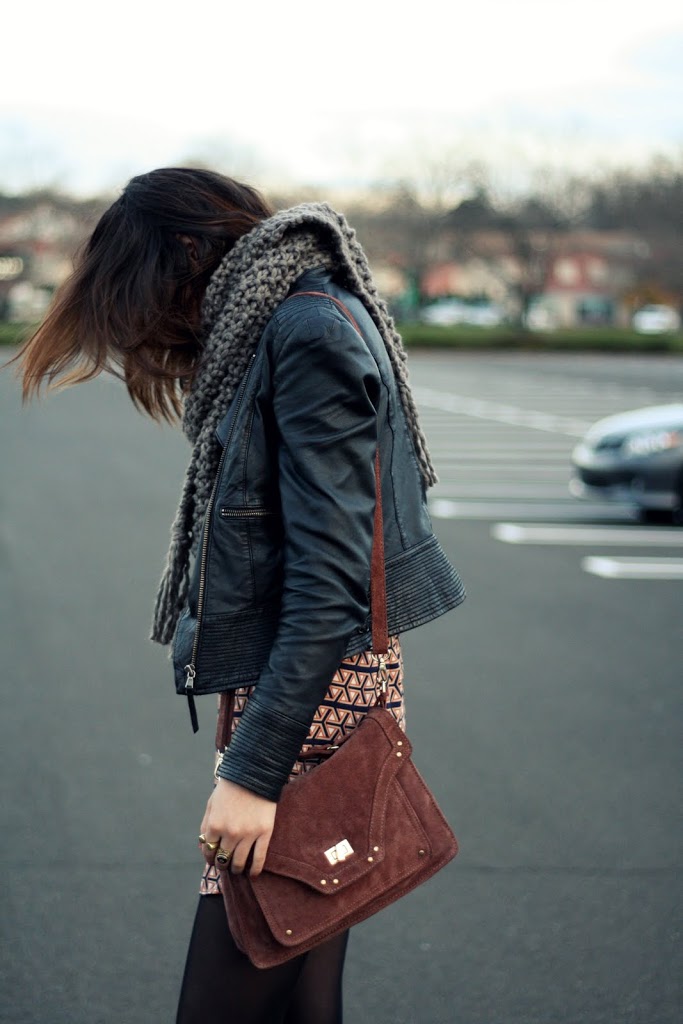 (
Mango
leather jacket and bag,
Necessary Clothing
dress,
Forever 21
scarf,
80%20
boots, Vintage necklace)
I have to say that one thing I miss about California are the large open spaces. I can't believe I'm even saying this, but I miss the empty parking lots, boring malls, but most of all, I miss the ability to just walk outside into a quiet neighborhood to take a stroll by yourself. Dylana, Cheryl, and I decided that we needed a major break from our work lives and so we got in the car, and did just that. I literally got off the plane from Israel, was home in NYC, and realized I couldn't wait to see these girls and so on a whim, I packed to leave for Philly. We escaped our crazy city lives for a quiet weekend in the suburbs of Philadelphia. I swear it was one of the best weekends I've had in a long time. We drove in the car, blasting our favorite tunes (M83 was big on our playlist), en route to the local shopping mall. I felt like I was in high school again. To just do silly, stupid things like jump around the parking lot and take photos of one another felt beyond liberating. We ate home cooked food and watched too much reality television. All I do is laugh when we're together (they're givin me wrinkles!). This comfortable, much-needed homely break makes me very excited to see my own family at home this Christmas!