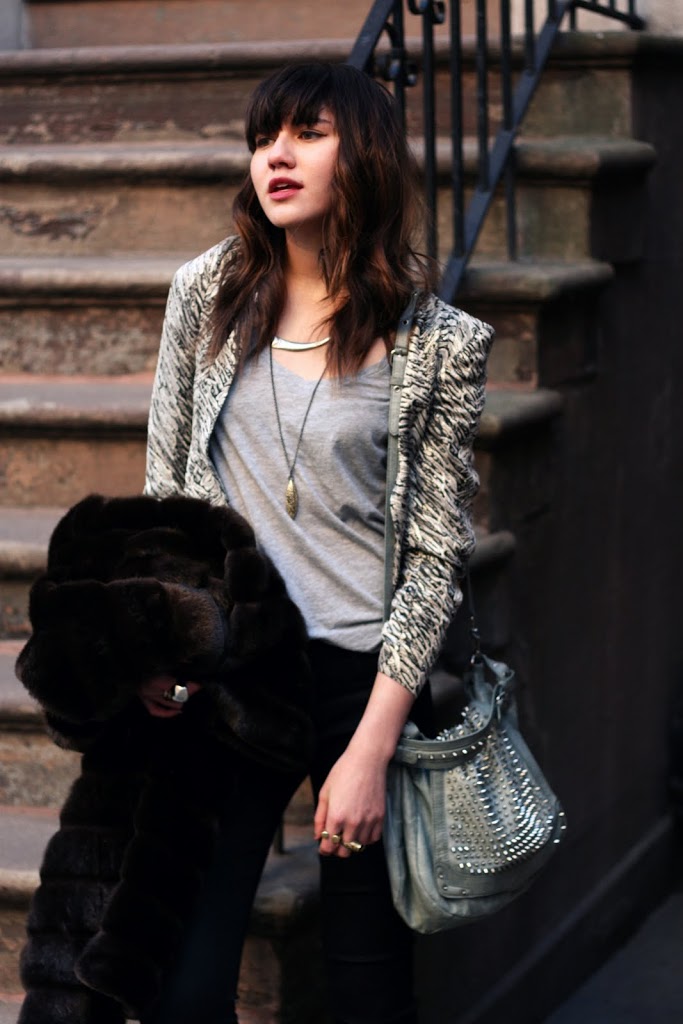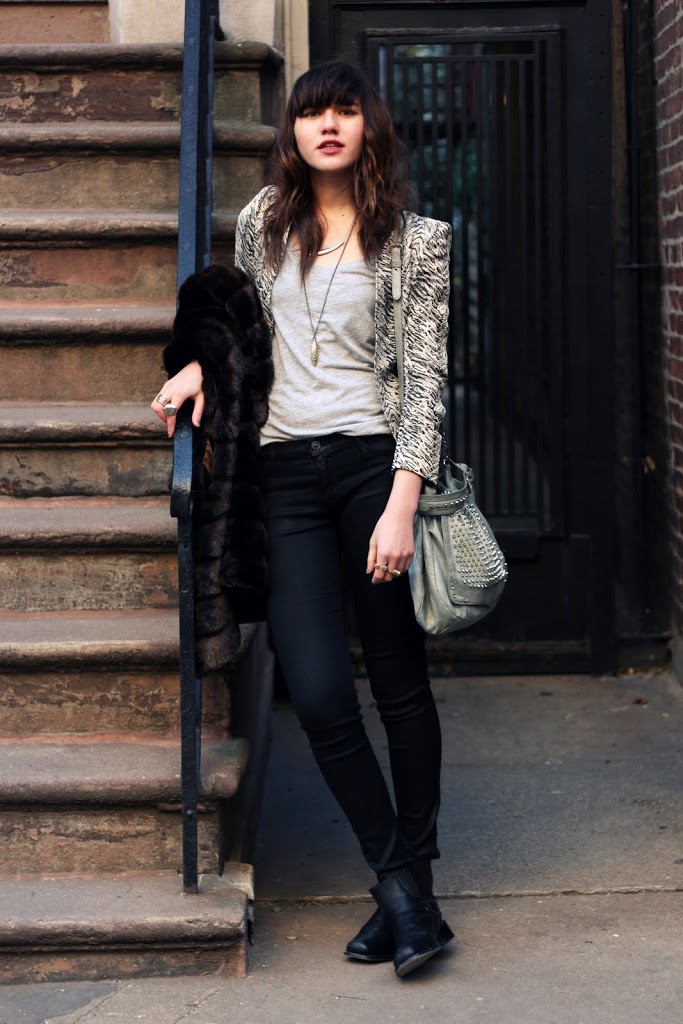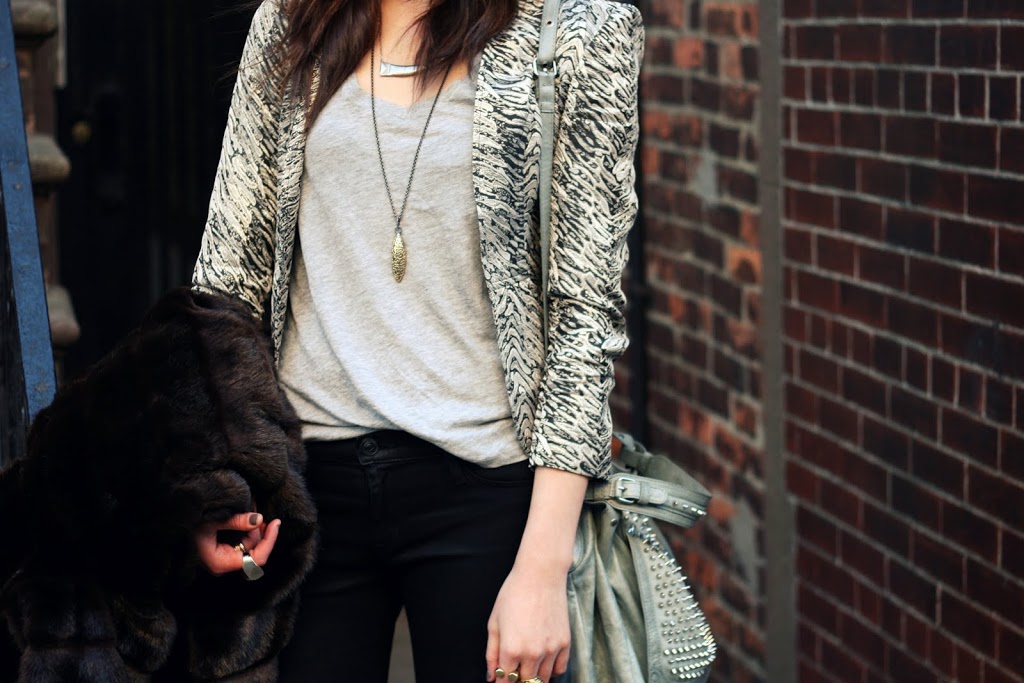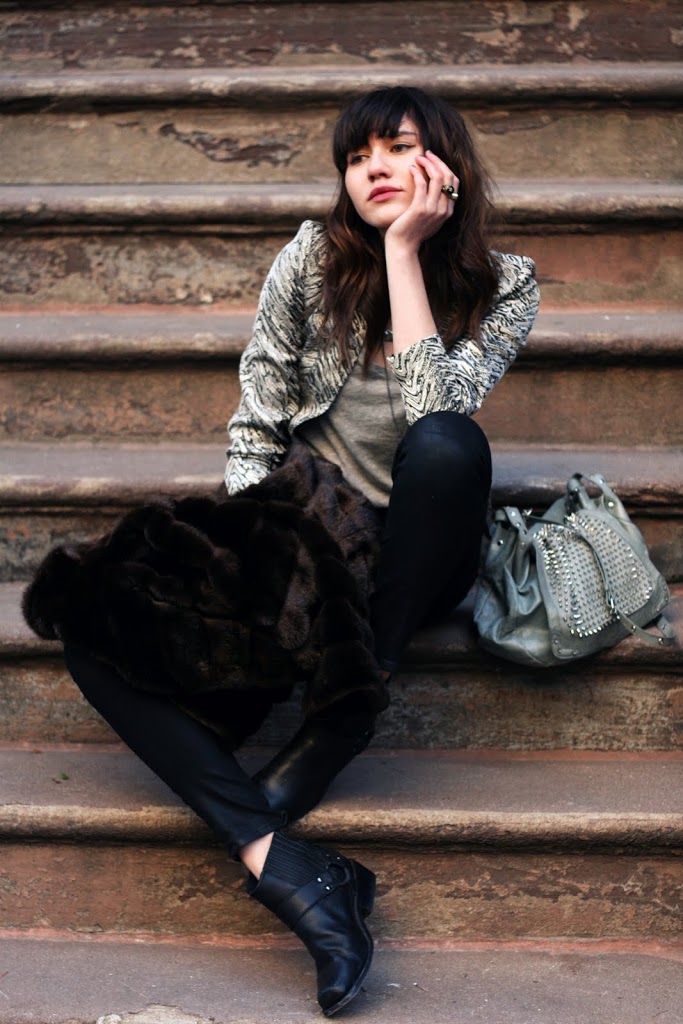 (
Stylemint
tee,
Disco Pony
blazer,
Hudson
"waxed" jeans,
P & T Italy
Faux Fur coat,
Dolce Vita from Dear Fieldbinder
boots, Rebecca Minkoff bag,
Courtney Kaye
long necklace)
Day 3 has arrived and I'm sporting this simply chic grey Stylemint tee! This day was sooo cold! My friends and I were making our way through Greenwich village, snapping these photos as our fingers were nearly freezing, before warming up with Pumpkin Chai teas at a local cafe on Bleecker. With the east coast chill, I'm all about layering blazers, or anything for that matter, under a giant coat. This day, I threw on this amazing blazer made by my dear friend Zoey…straight out of her new Disco Pony collection! Something so structured and detailed went perfectly with the classic tee. Whenever she sends me custom-made gifts from overseas, it makes me miss her so much! Here's to good friends, great clothes, and to the holiday season!