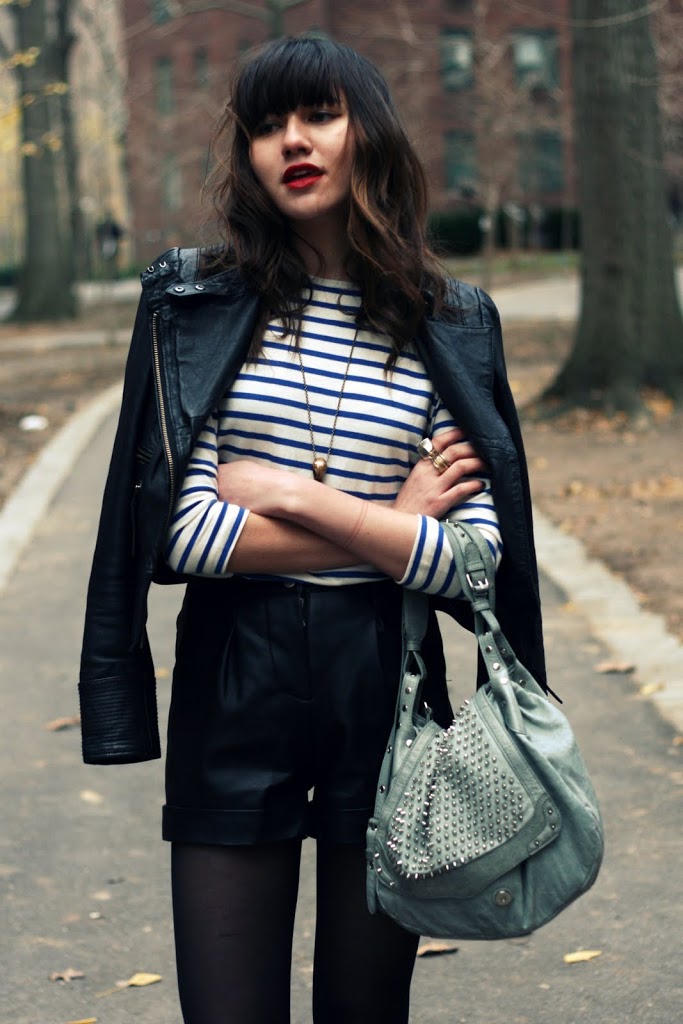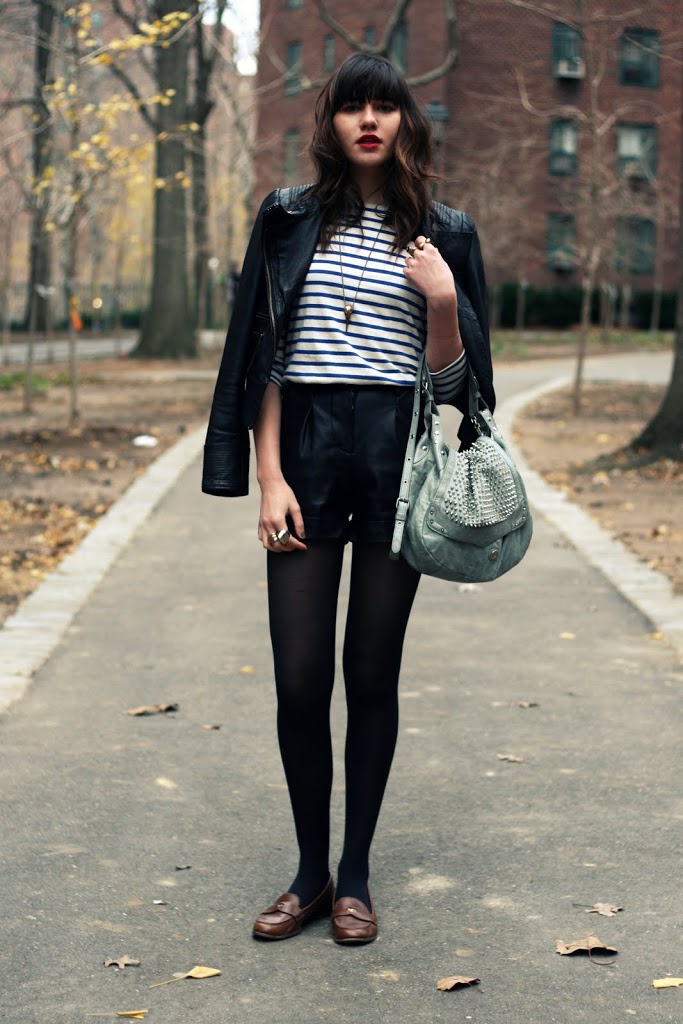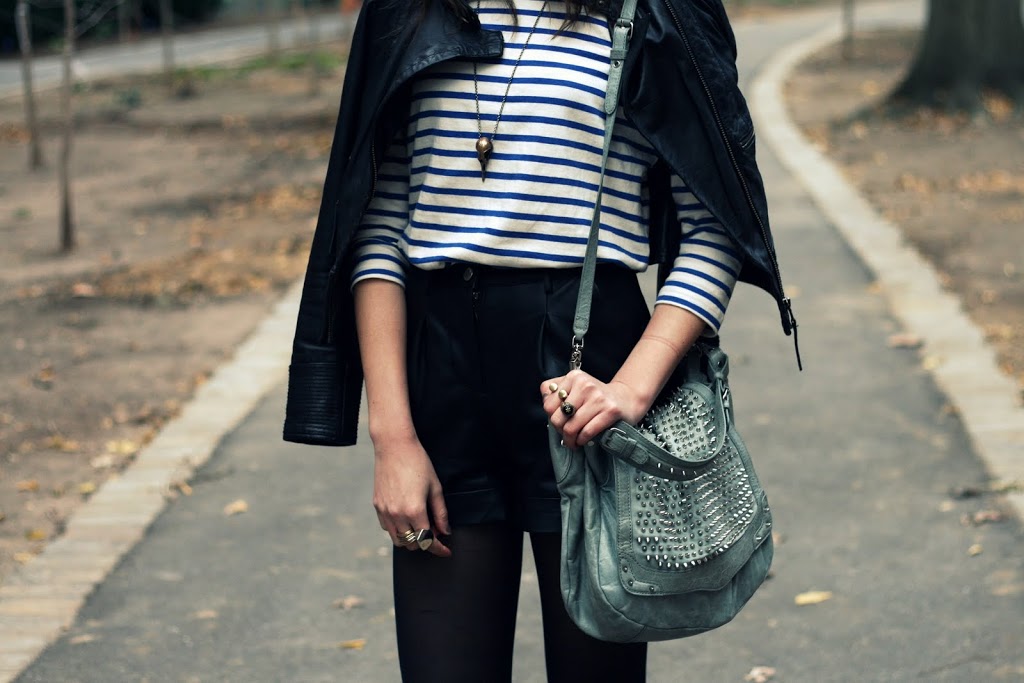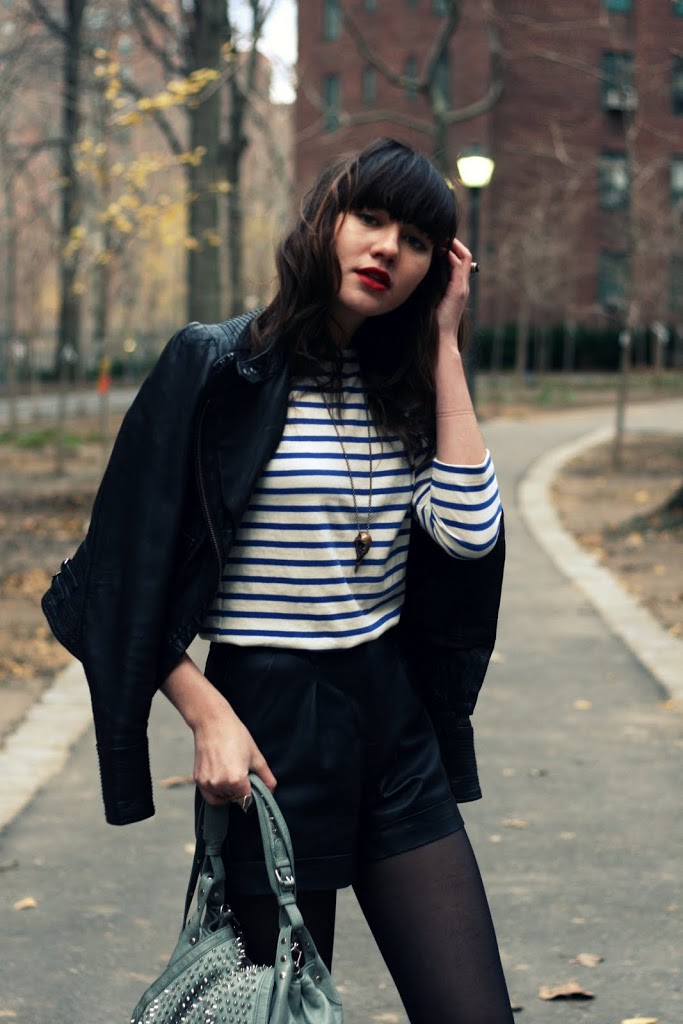 (
Stylemint
tee,
Mango
leather jacket,
Hallelu
shorts,
Rebecca Minkoff
studded bag,
Tory Burch
flats,
Saint Claude dove skull
necklace)
So I'm back with some red lips, lots of leather, and a bucket full of STUDS. This classic boat neck
Stylemint
tee is so Parisian chic that I thought I'd toughen it up a little bit. Nothing beats some blue nautical stripes to cheer up the dull gray skies. Speaking of which, I'm in need of a change of weather. Therefore, I'm off to LA this week for the holidays and I'm beyond excited! I hear it's sunny, and hitting 60. It's going to be heaven. I look forward to reading on my front porch, working on my music (it's time for a video, eh?), speeding around town in my Prius (beep beep), and lots of bike rides by the beach. Another thing I can't get off my mind is IN-N-OUT burger. "Animal style with fries please!" In my suitcase? Old summer clothes that I'm dying to erase from my now bundled NYC winter wardrobe, which happens to be complete with one giant puffer. YIKES. Out with the old, in with the new! I'm also packing all of my simple Stylemint tees for the trip. Everyday this week I will be featuring a new tee! Perfect for grabbing and going, I'M OFF TO CALIFORNIA.
Also, receive 15% off your first Stylemint purchase with the code: NATALIE