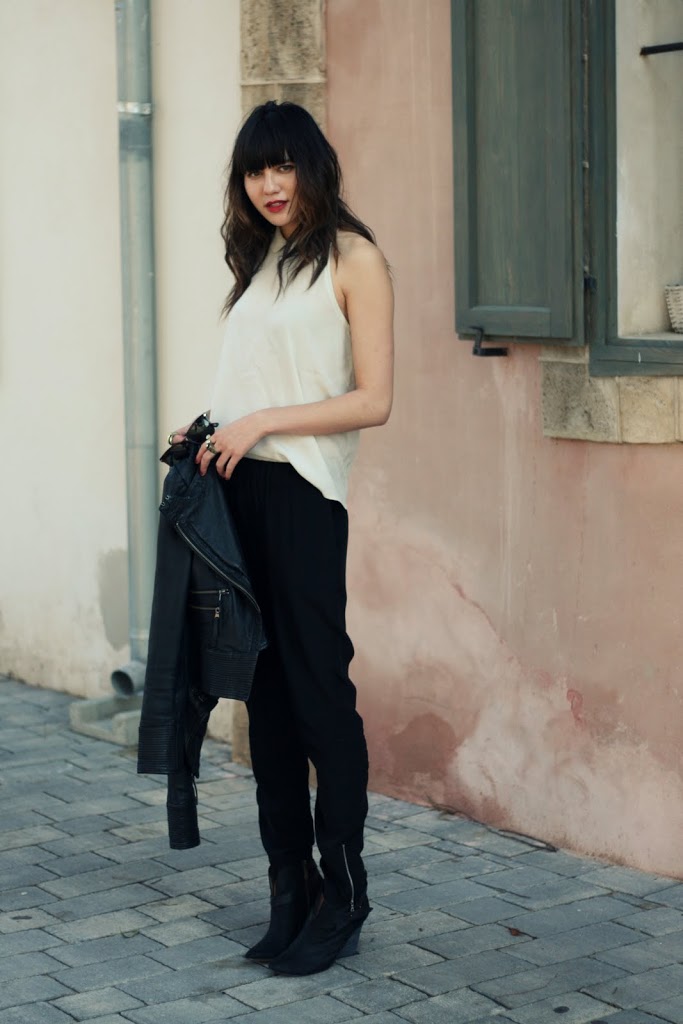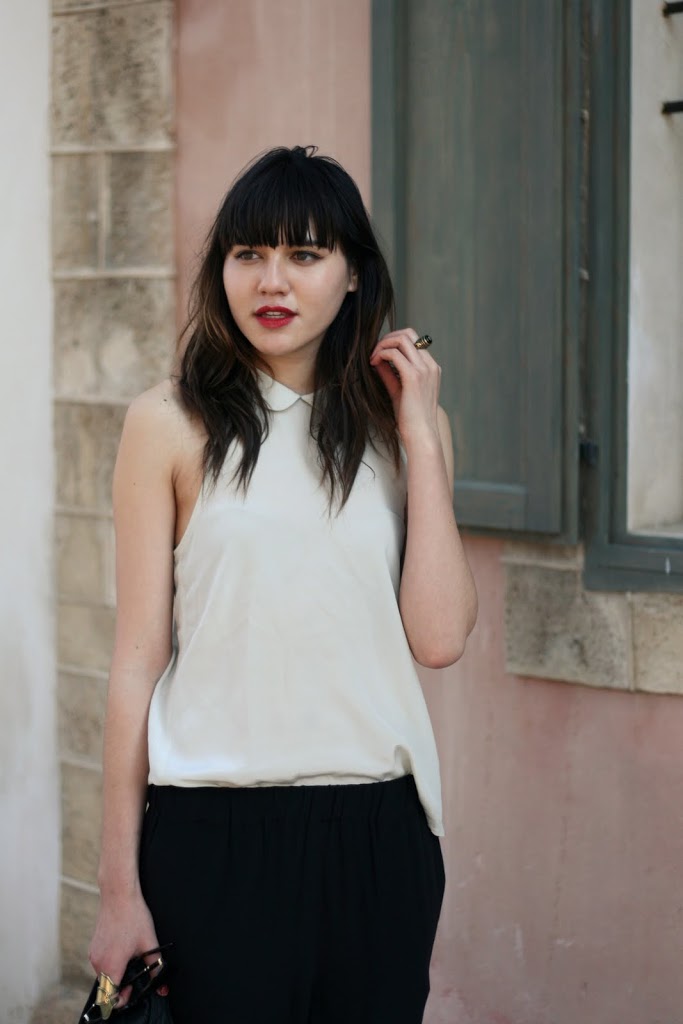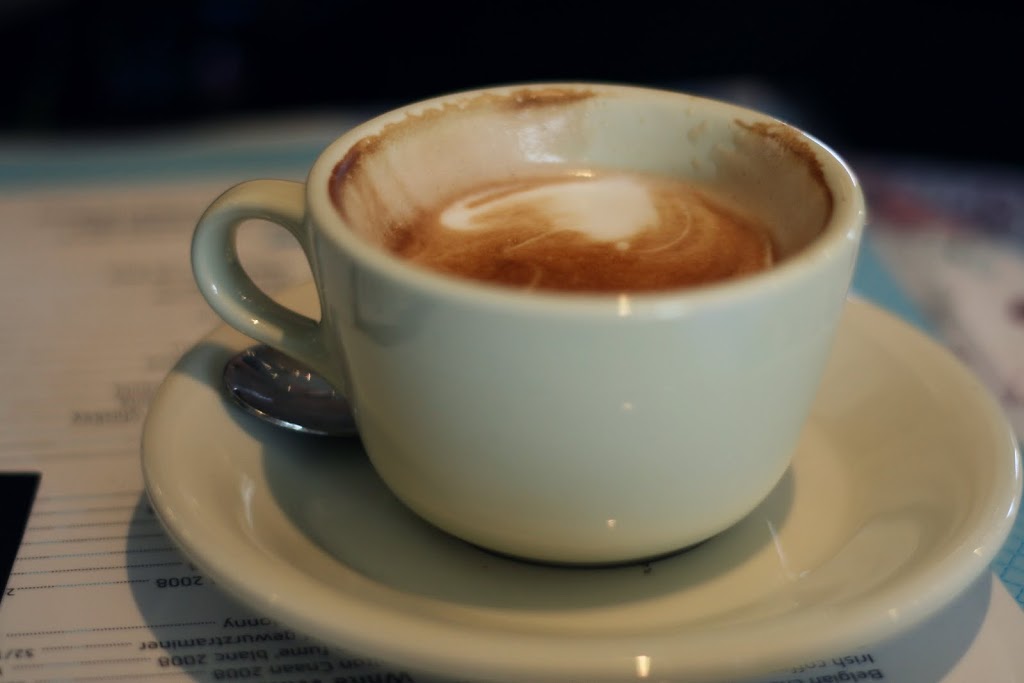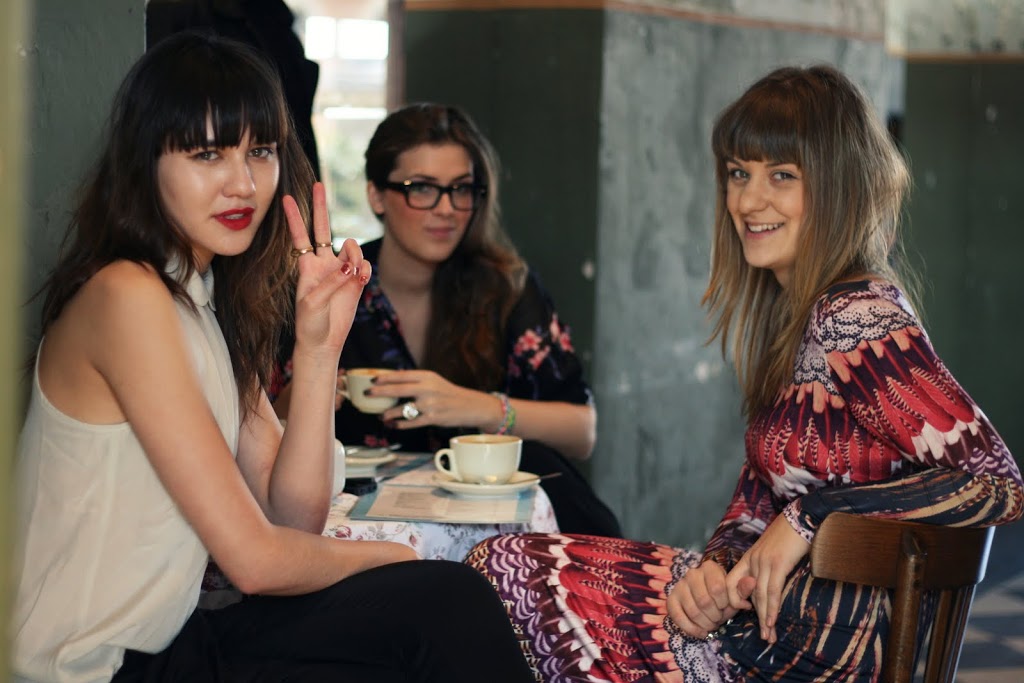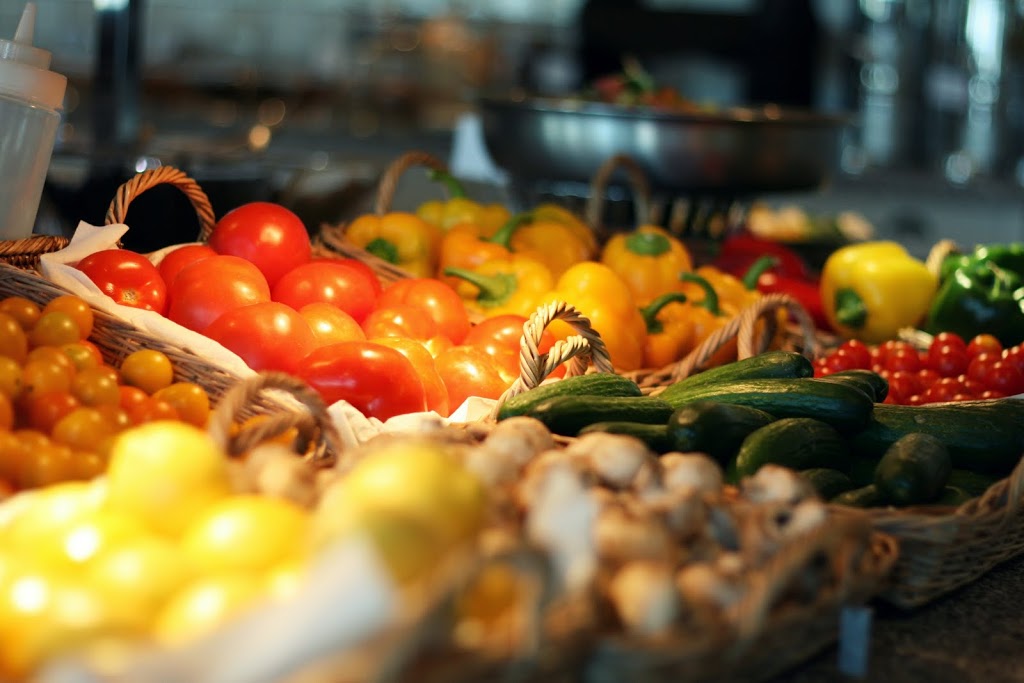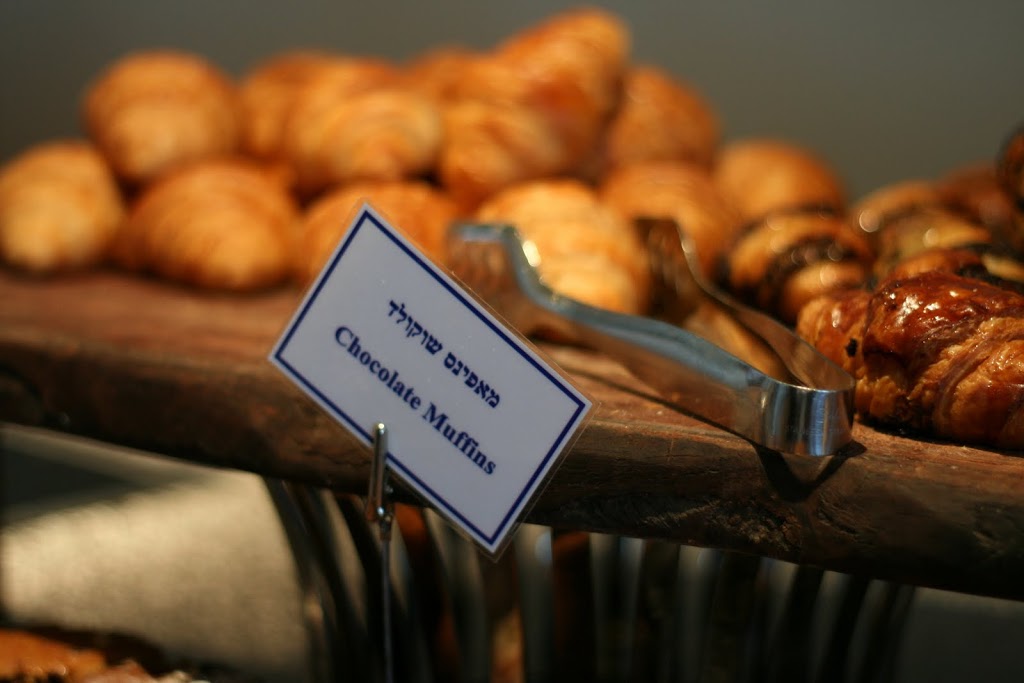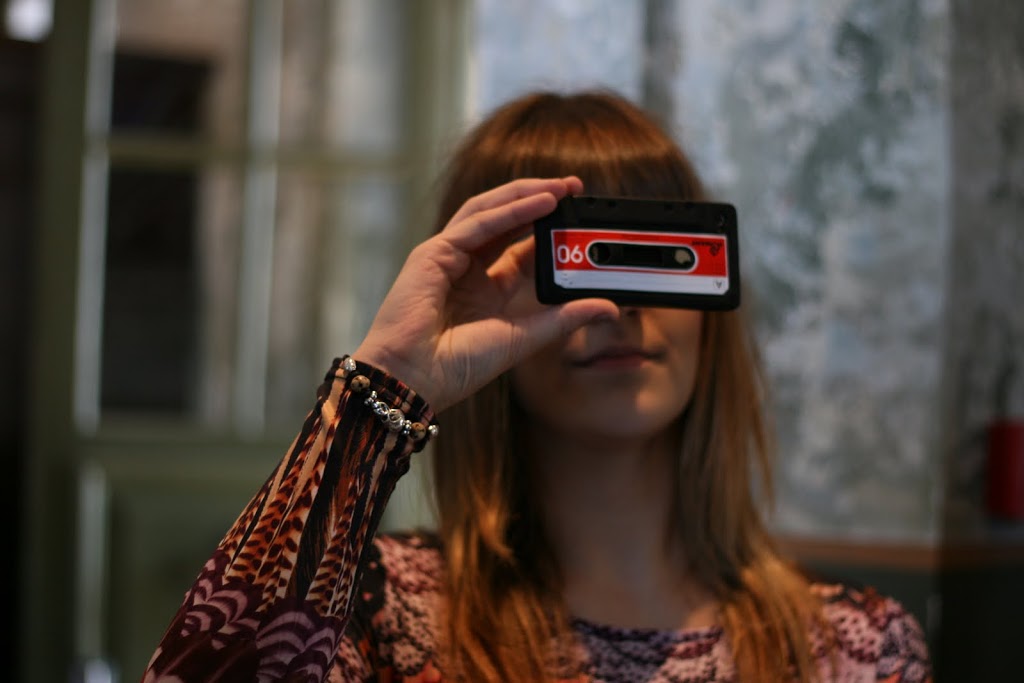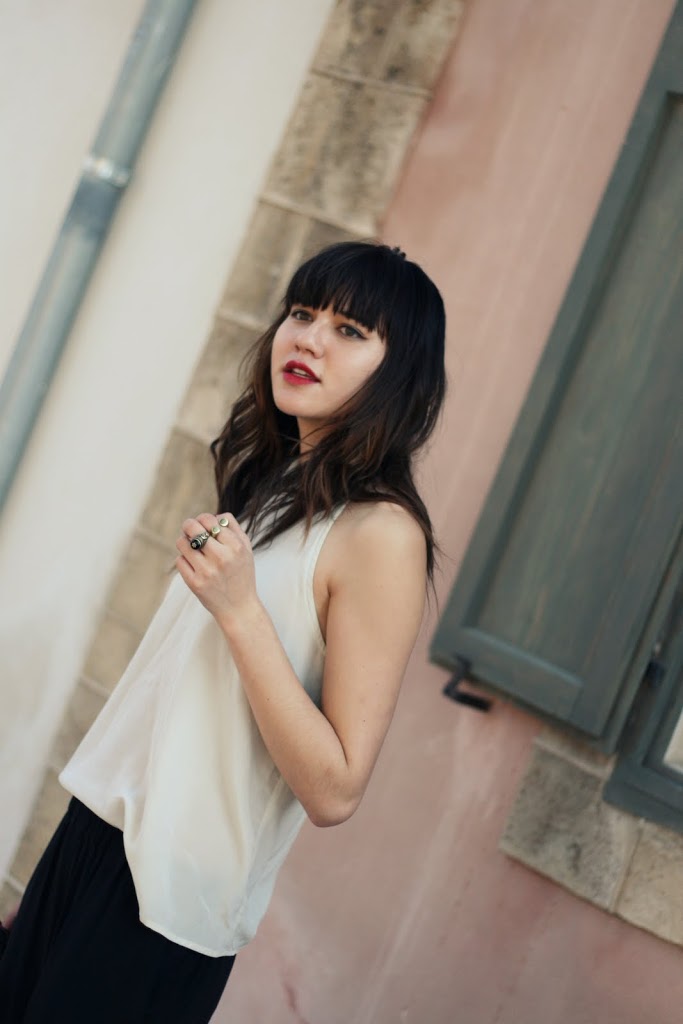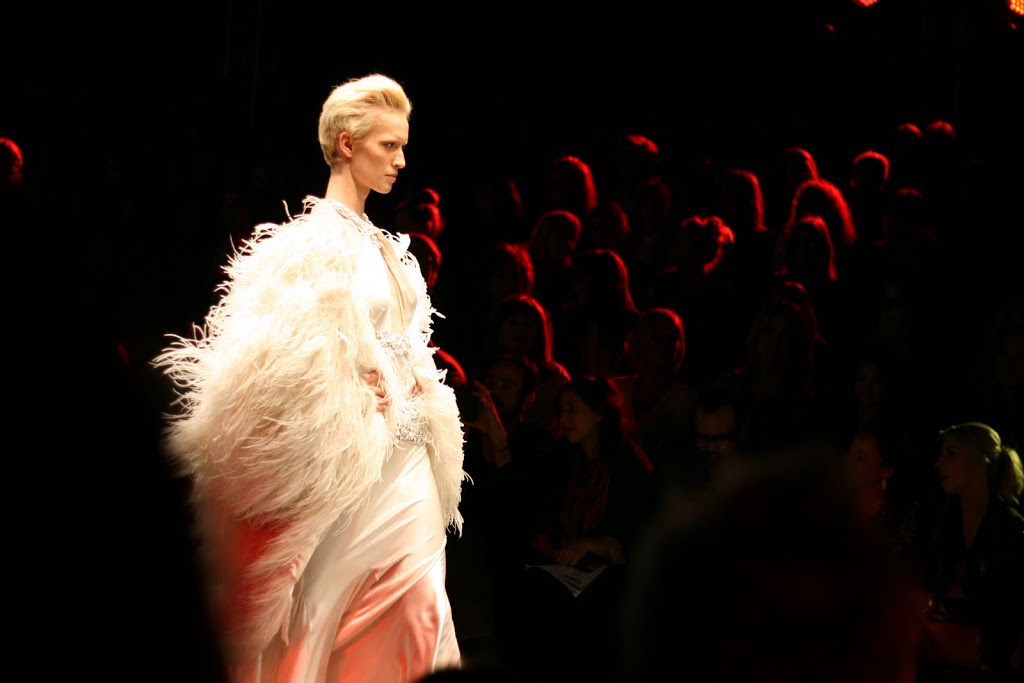 The Roberto Cavalli show!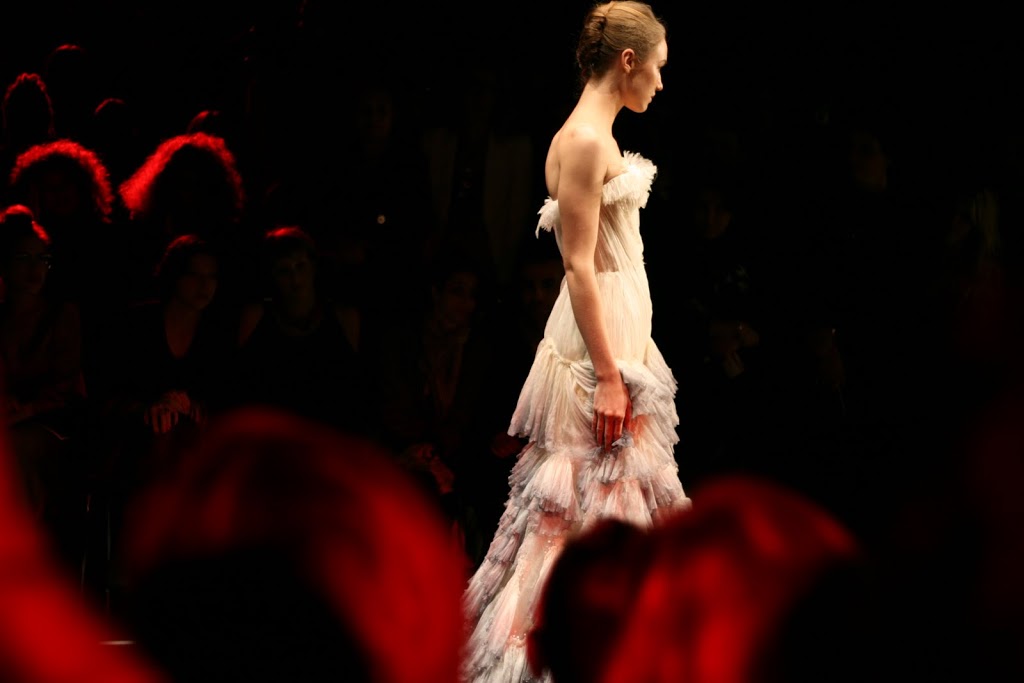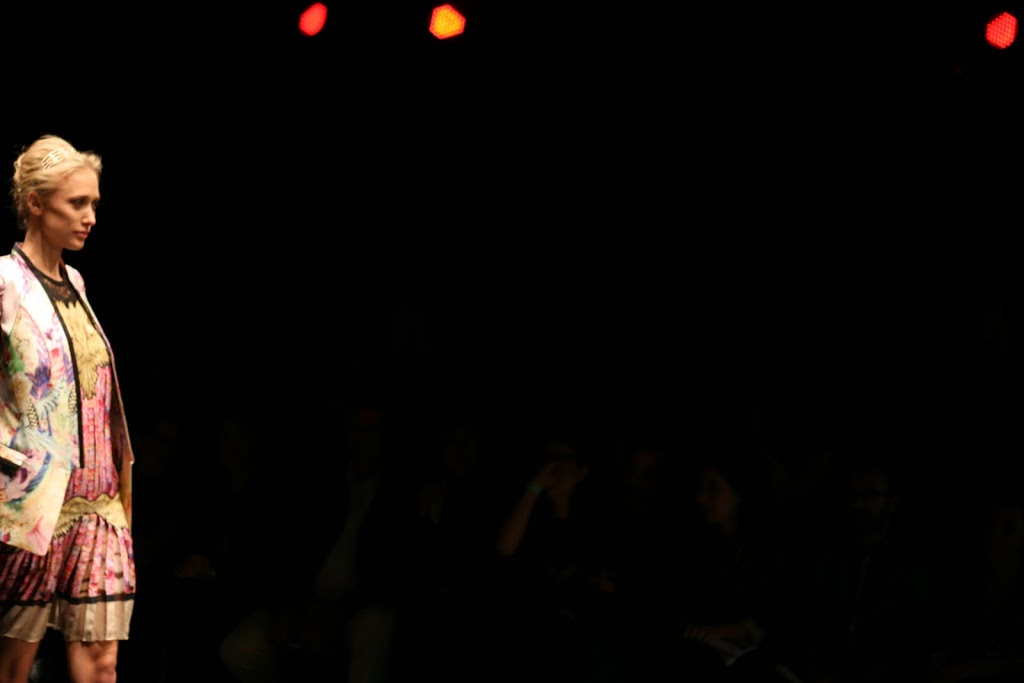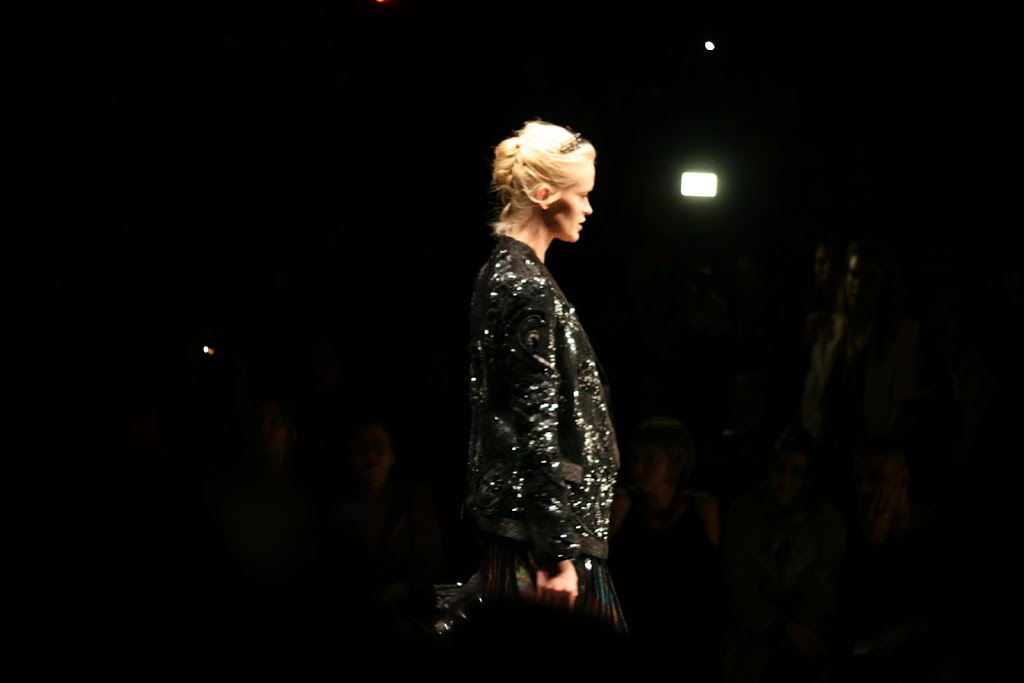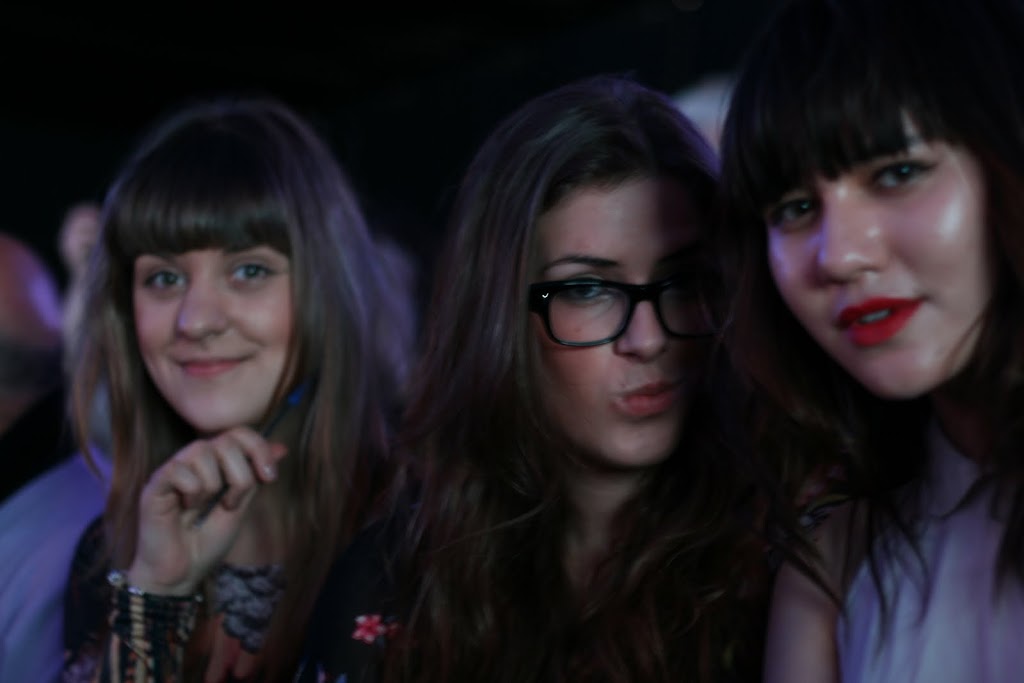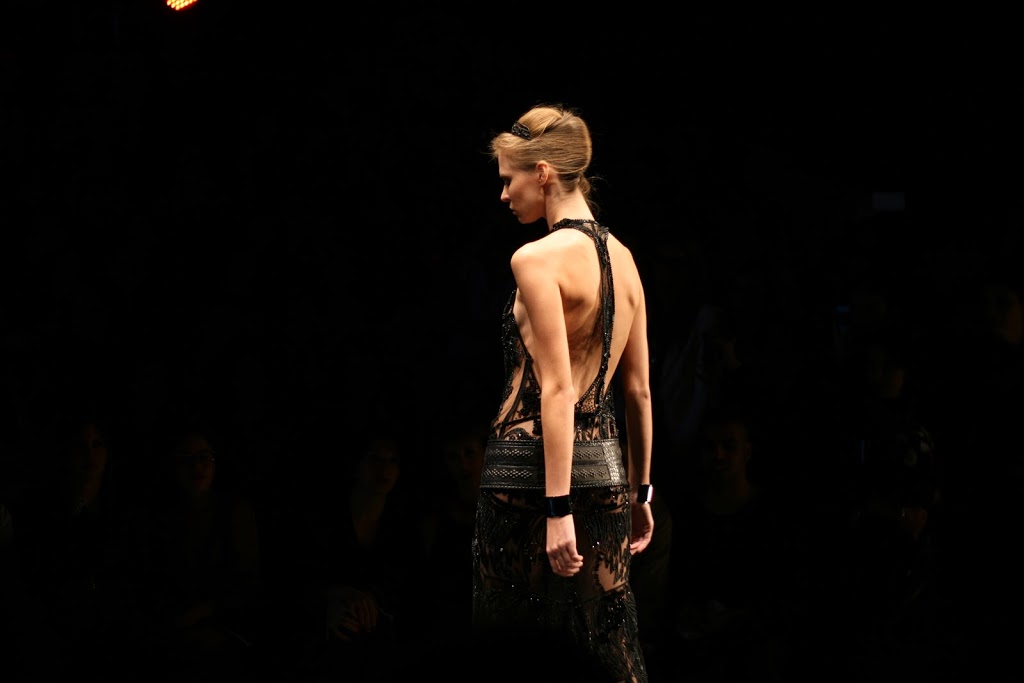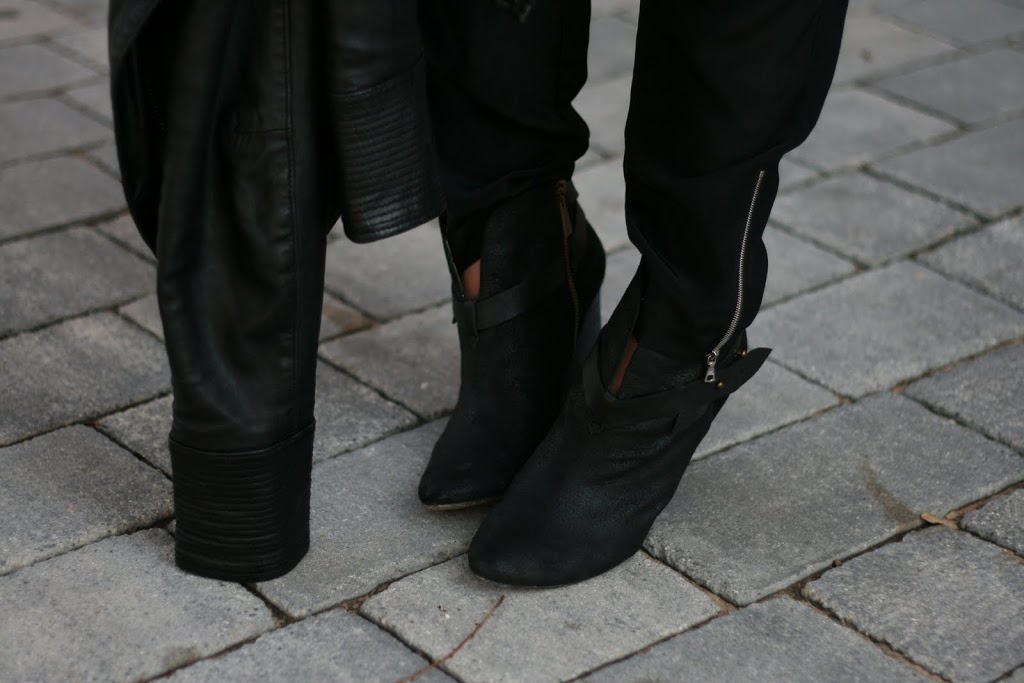 Before I introduce you to the new, up and coming designers of Tel Aviv, I just HAD to show you a few images from the Roberto Cavalli show. To have him there to introduce the first day of
Tel Aviv Fashion Week
was pretty amazing. I'm obsessed with that white fur number and slinky black tank dress. SEXY TO THE MAX. For my first day attending shows, I went with a super simple look: a peter pan collared tank (YES I WORE A TANK AND IT'S NOVEMBER…only in Israel I guess!) along with a silky pair of trousers. My leather jacket is always on hand of course. It was basically the most comfortable, and easiest thing to jump into after I got off the plane. I literally had about 30 minutes to get ready! Thankfully at the tents, I made some great friends which made my arrival that much more inviting! I met up with
Poppy
(who I shot Mango with earlier this year in Spain) and
Gabriele
(writing for The Sun) from London. Throughout our trip, we were inseparable. These girls make me laugh like no other! I honestly only want to speak in a British accent when I'm around them, even if I do sound absolutely ridiculous! Together, we bounced from show to show, with mini breaks at the local cafe. It was the only place with wifi sooo those coffee meet ups were kind of a must! I can't wait to share some images of the new emerging designer collections. Those will be next!