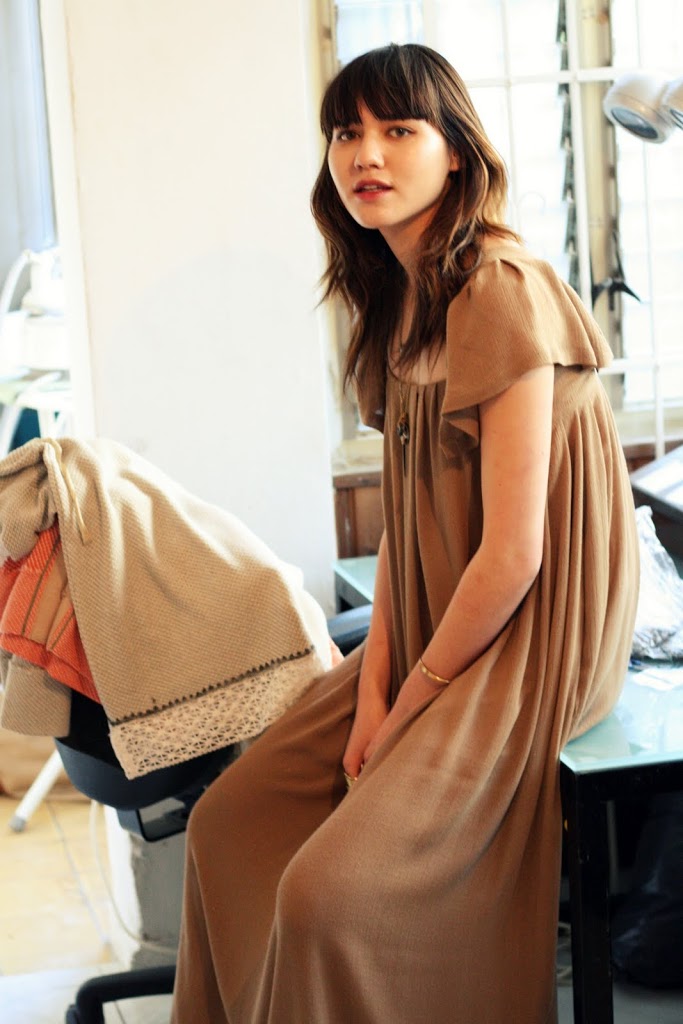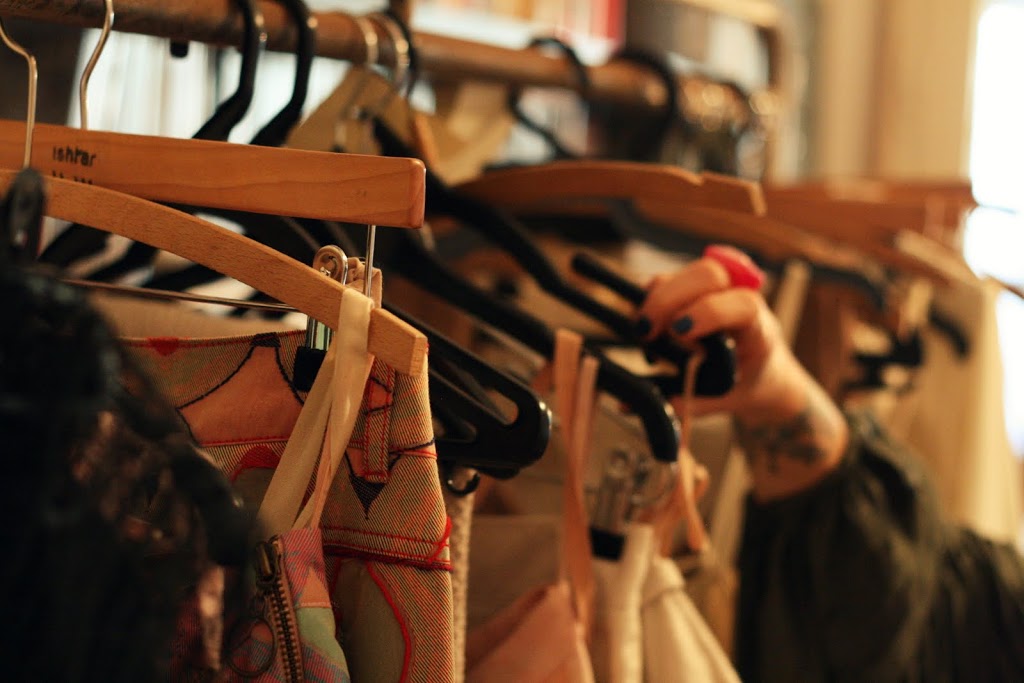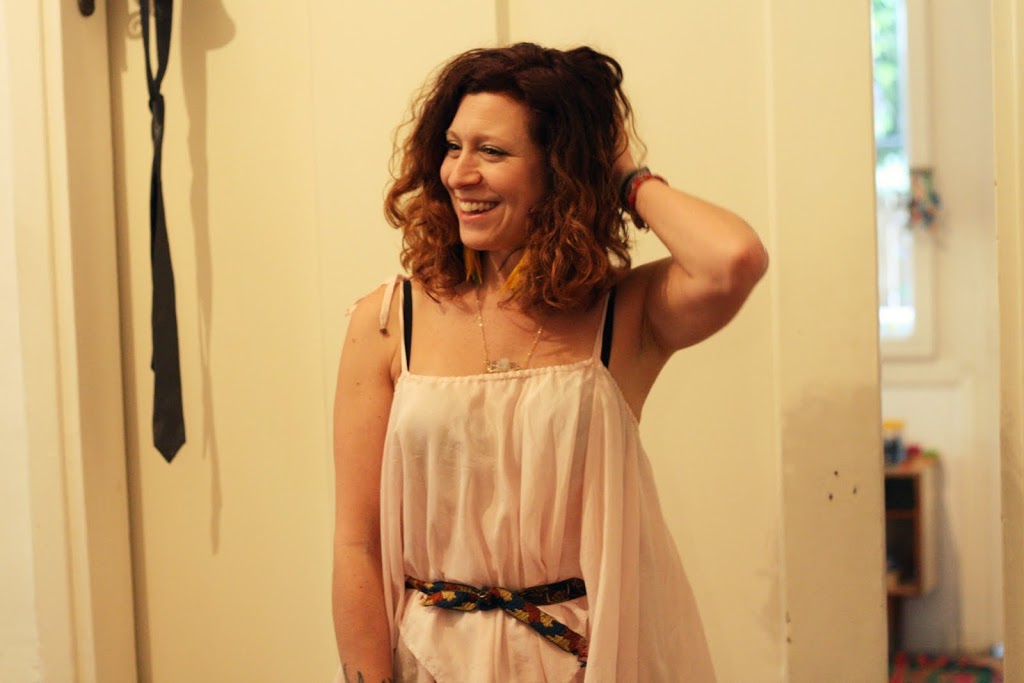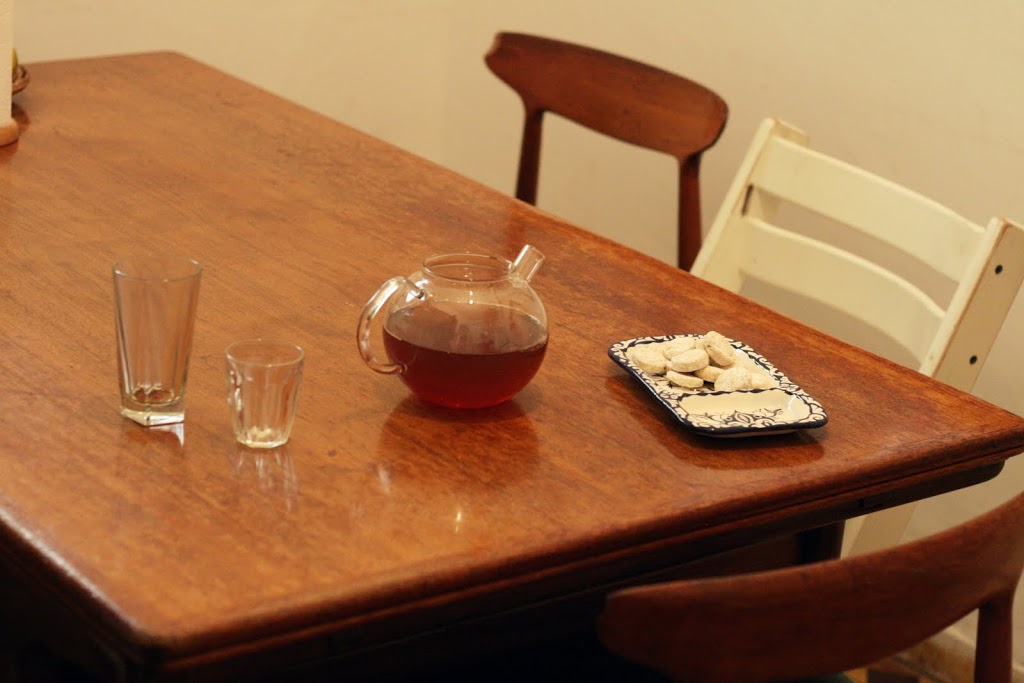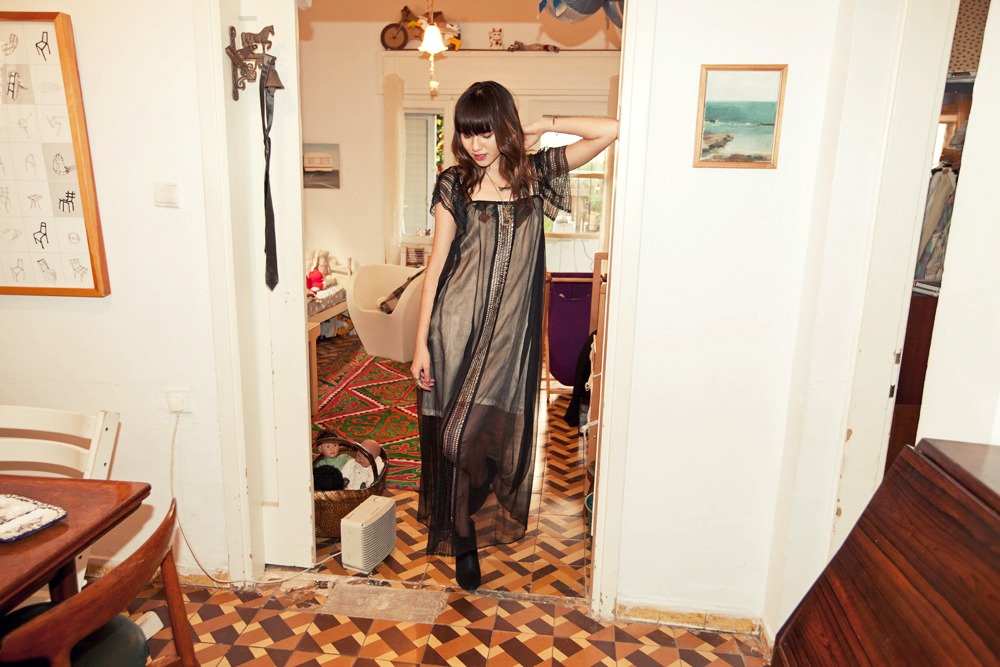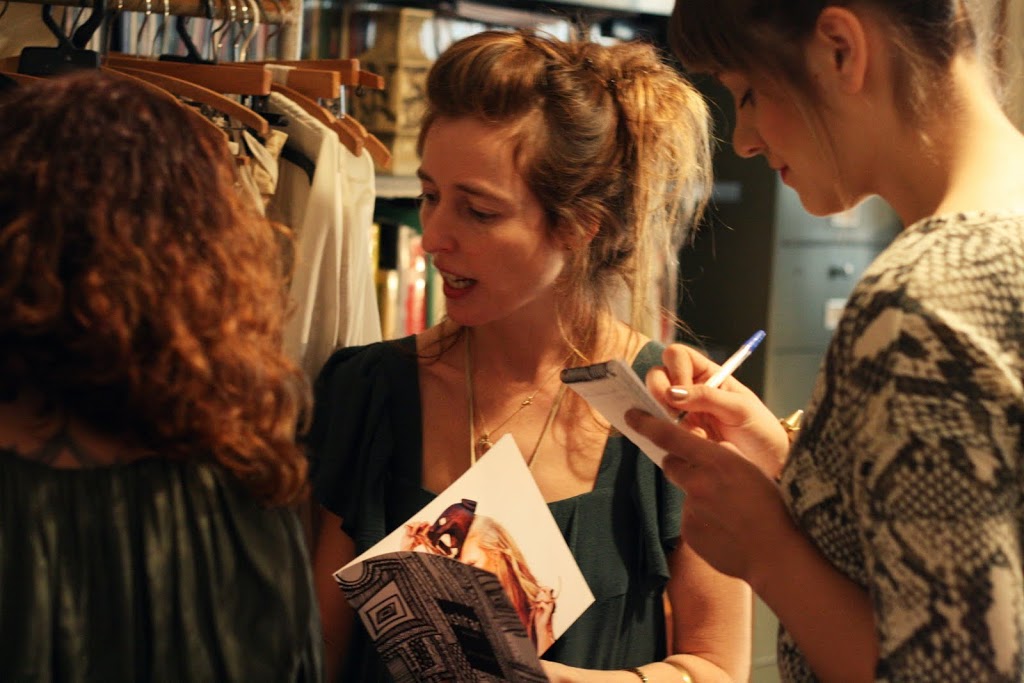 The designer, Tamar Primak, of Ishtar during interviews!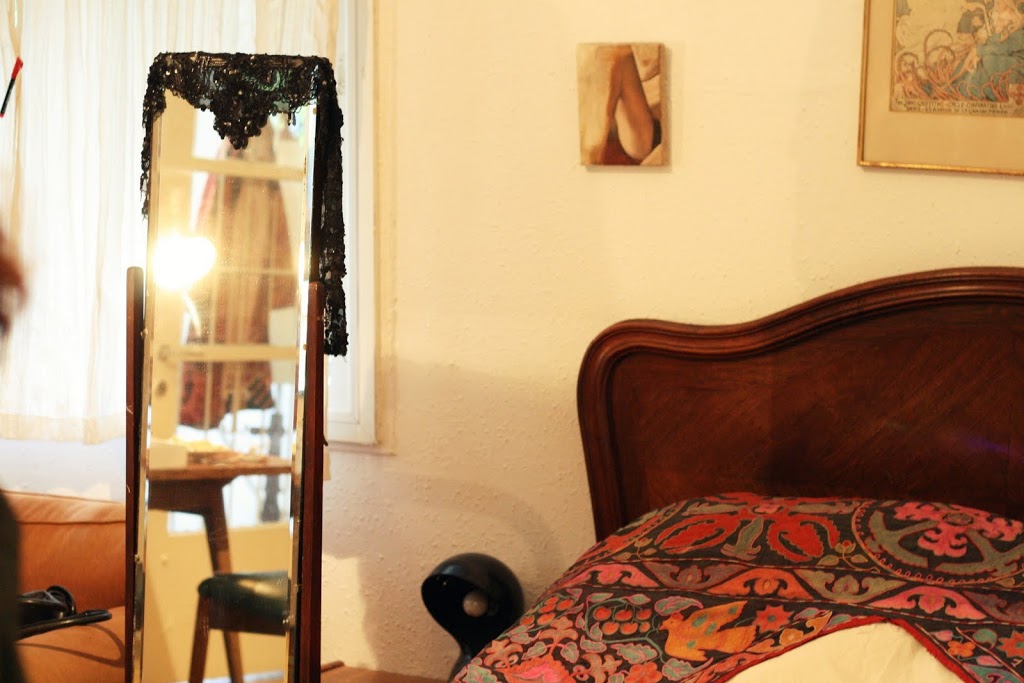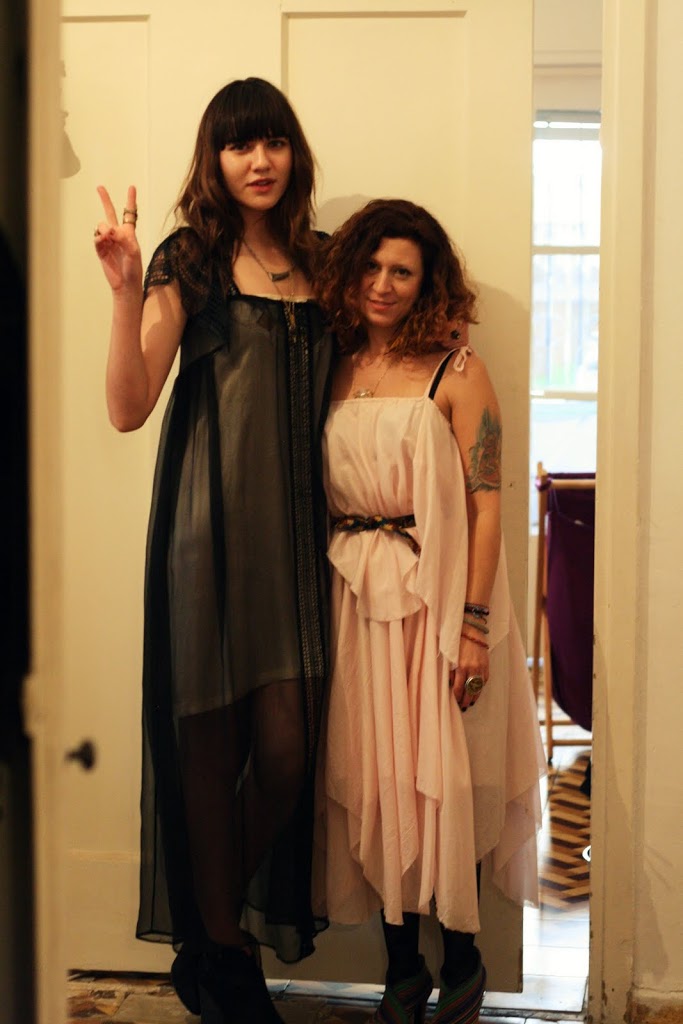 In between shows during TLVFW, a few us of were invited inside the home of the designer of
Ishtar
, just off the coast of Tel Aviv. It was exactly what we needed at the time…to escape the fashion week tents and get a taste of the real Israel. The designer's home was just incredible and soo cozy. It's not only her home, but her studio where she embroiders and sews the clothes. I'm obsessed with the intricate colors and details to her denim pieces along with the beautiful, soft maxi dresses.
Jenni Lee
and I got a bit hands on and decided to go ahead and play dress up. I fell in love with that sheer Ishtar maxi dress and immediately put it on over a little slip. What's cool is that every piece sort of tells a story. The collection as a whole captures a girl in the desert, who has been there all her life, likes to walk barefoot, and is completely free. The way she describes the collection is really beautiful. Over tea and traditional Israeli pastries, we not only discussed the collection, but also got to share stories about this country and how it is viewed to the rest of the world. Tel Aviv is a bit like this little bubble in Israel: a place where you go in the country that is a lot more liberal. After hearing their stories, I knew that there was also much more to Israel that I didn't get to discover yet…there is the Dead Sea…there are the little towns that have completely disconnected themselves from the rest of the world. They really got my curiosity running wild and already, I'm dying to return just to explore everything else I didn't quite get to see this time around.