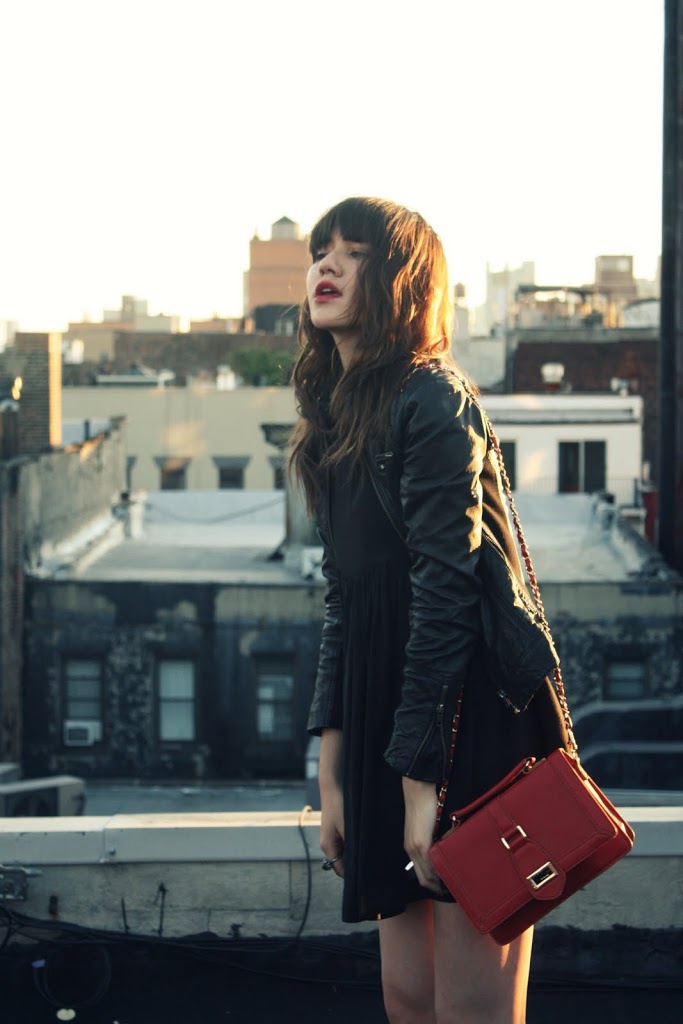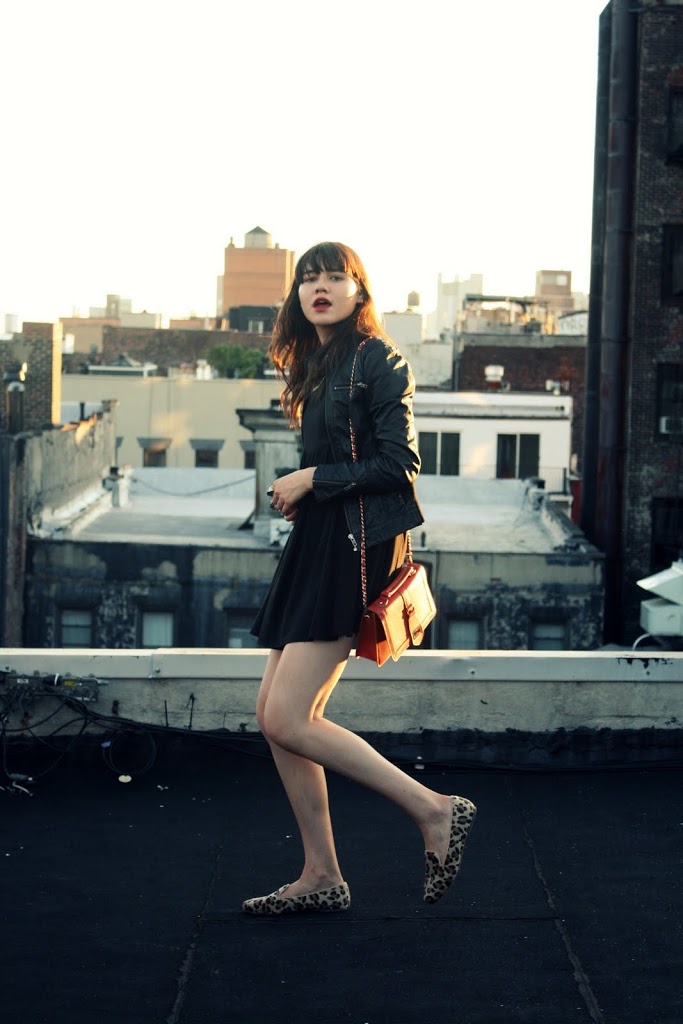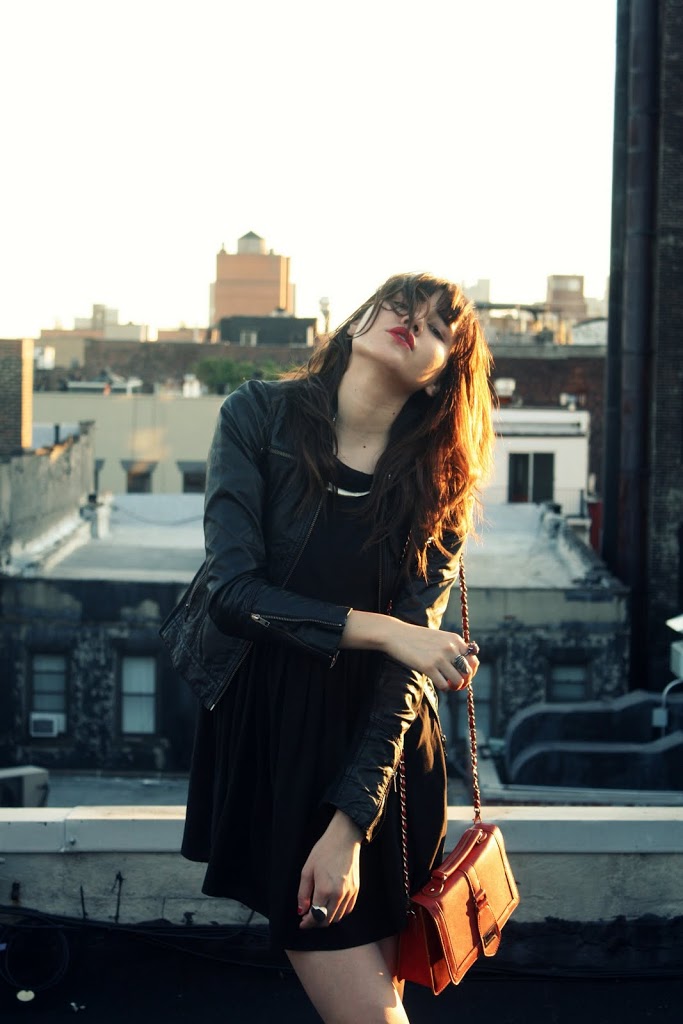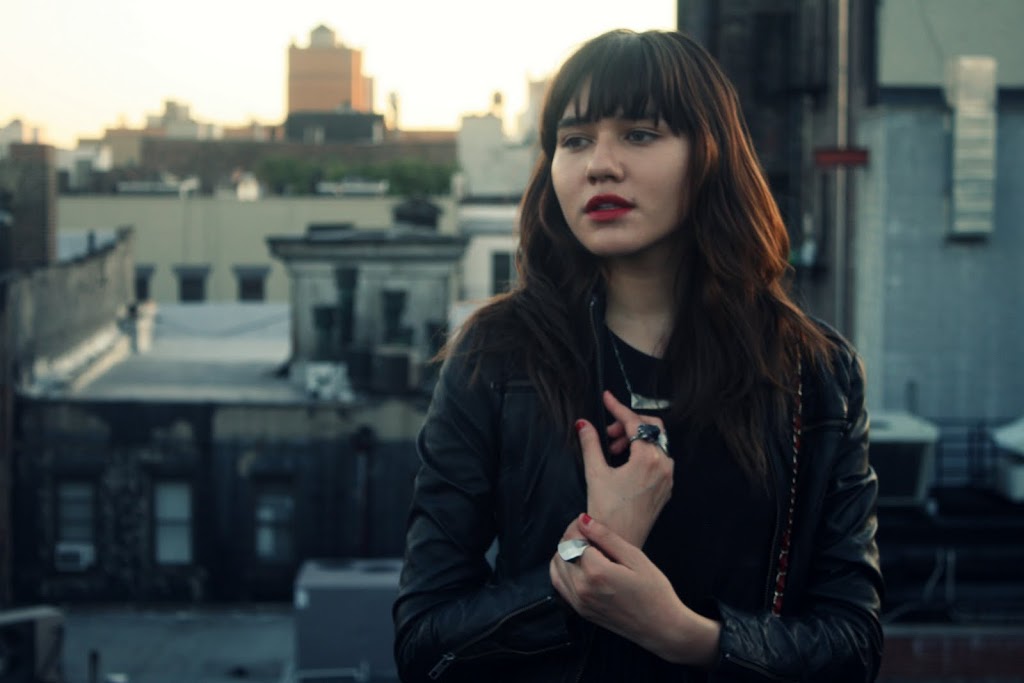 (
Elkin
dress, Mango jacket,
Wanted
flats,
Melie Bianco
bag, Ax + Apple necklace)
Just the other day, it was totally fine to walk outside with bare legs and a minidress. Not anymore! I'm already freezing my butt off in my new uniform of a giant parka and scarf. Also, I have a terrible cold thanks to the ridiculous amount of wind and rain we've experienced this week. Sitting in front of the TV…cradling a large cup of English Breakfast Tea (milk and sugar please!)..my way of getting well and QUICK. Anyways, here I am on my rooftop before the weather did a crazy turn a few days ago. Normally I don't wear a lot of black, but after receiving few new black pieces from LA based label,
Elkin
, I quickly found myself turning to the dark side. The baby doll shape is still new to my wardrobe, but I'm enjoying it's femininity. We're talking major movement and lots and lots of leg! Although the dress it totally girly and fun, black on black with red lips always gets me in a rock n' roll mood. Of course I had to throw in a few pops of color: leopard flats and this adorable Melie Bianco bag. Her bags are affordable, environmentally friendly, and downright amazing for running around the city with. I had the pleasure of shooting her latest campaign as well. Check out my photos for
Melie Bianco here
!
A beautiful weekend is ahead for us in New York! Hope yours is just as swell! I'm trying to rest up and get well before next week, which is bound to be spectacular.