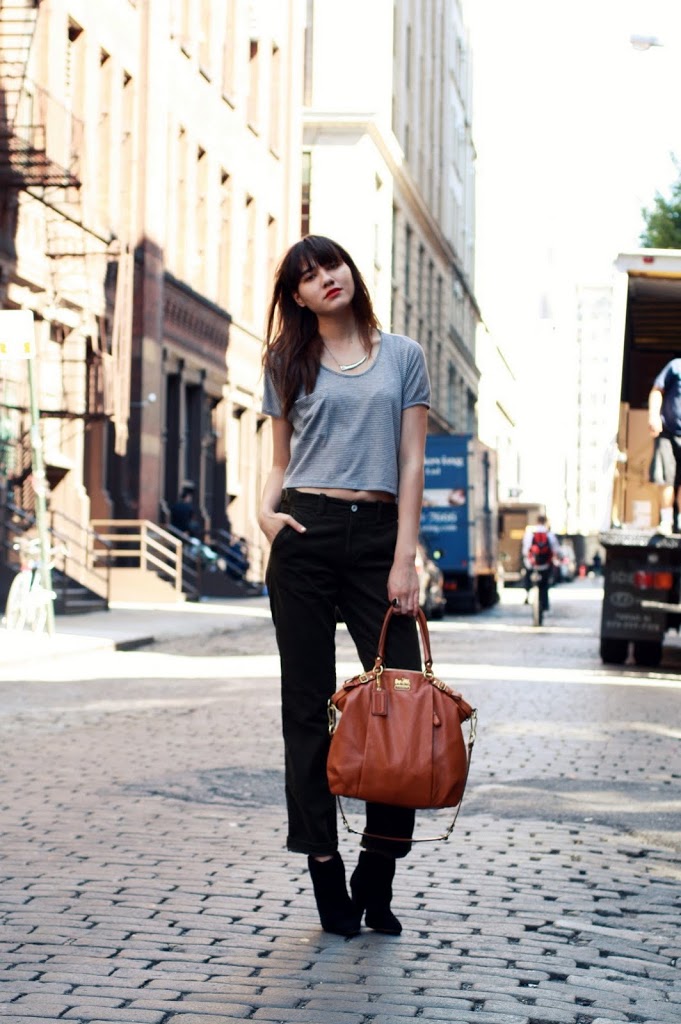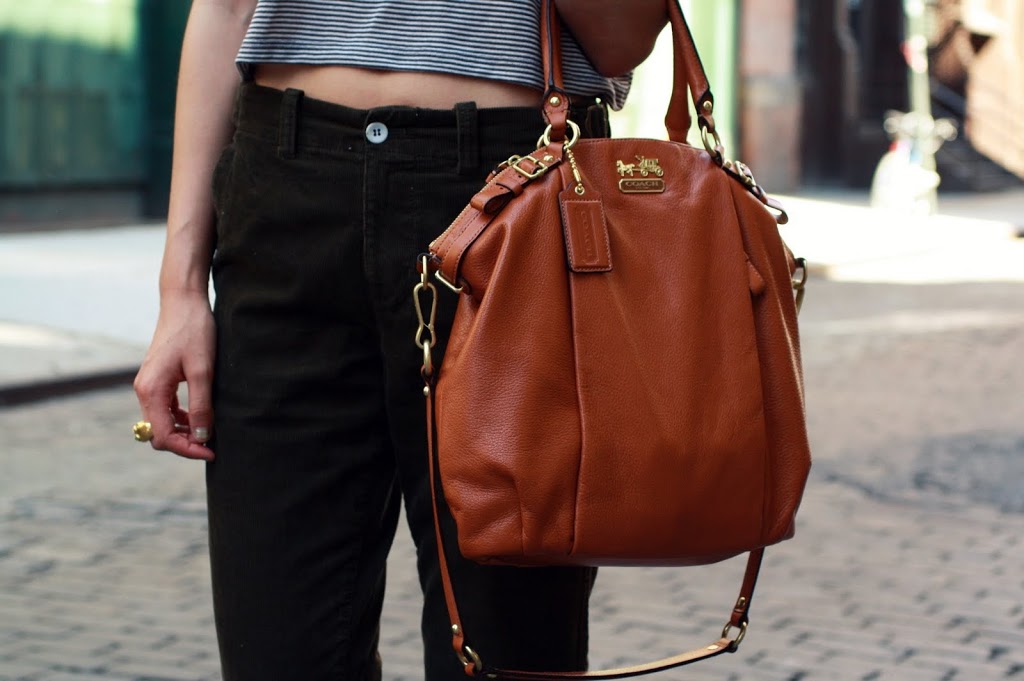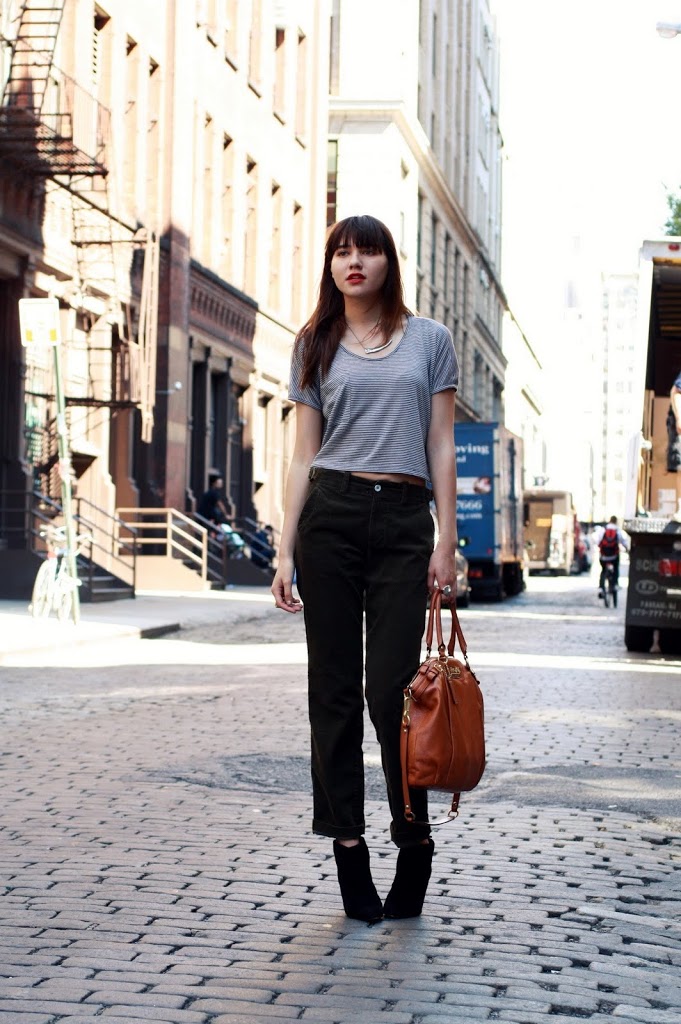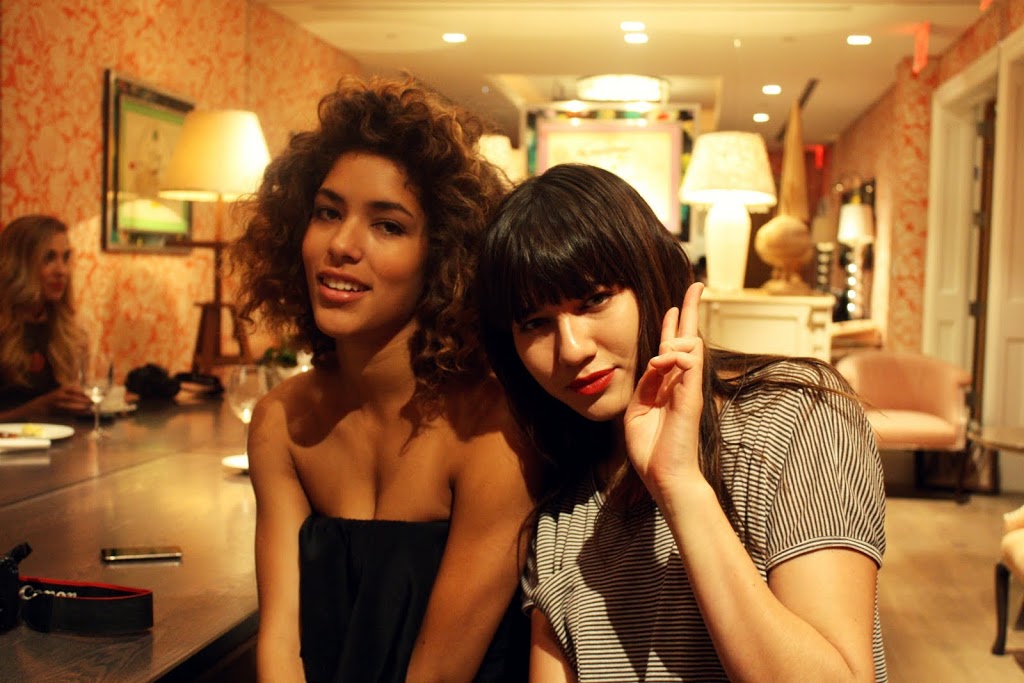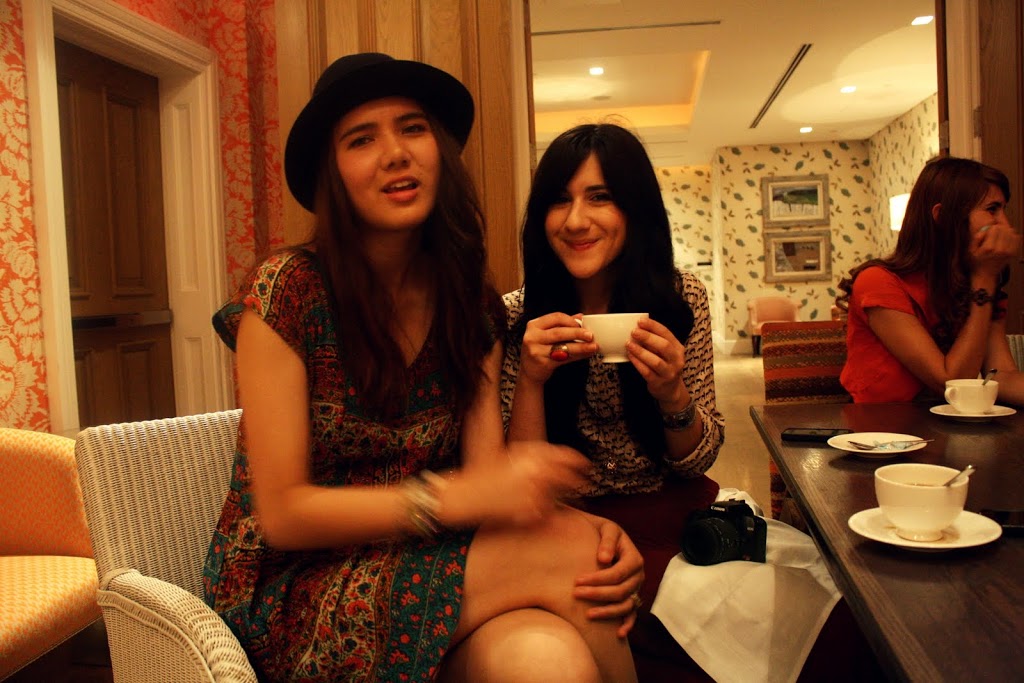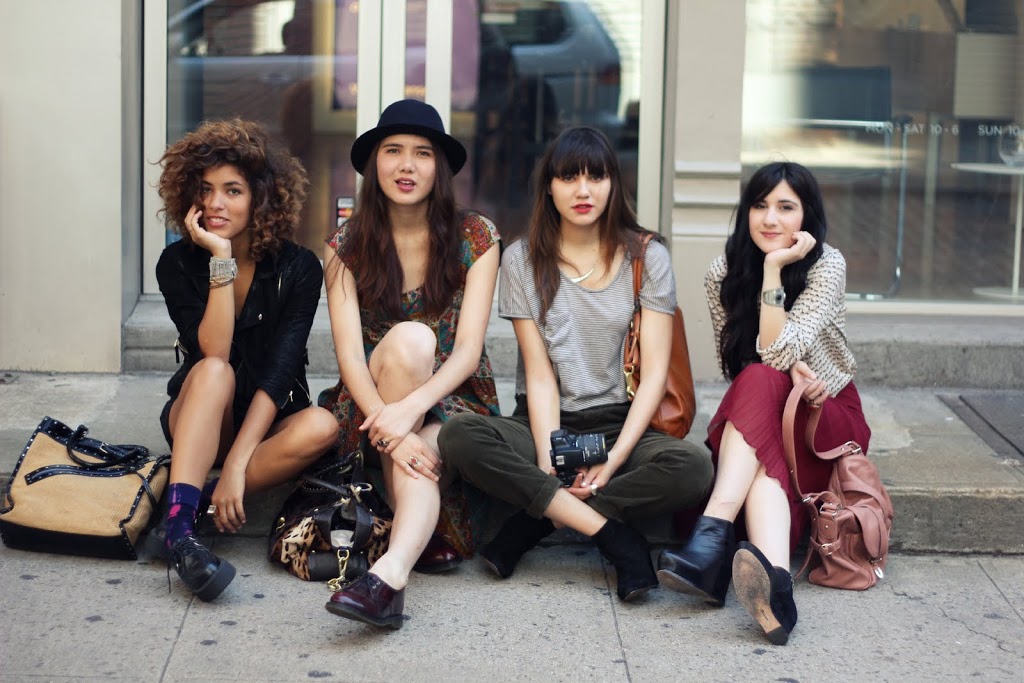 (
d.RA
top,
Koshka
pants,
Mango
boots,
Coach
bag,
Ax + Apple
necklace)
I'm currently in LA, sifting through all of my NYFW photos, and boy I did not realize how many photos we took! SO MANY. One of my favorite batches of photos are from this morning, spent with my favorite girls
Christina
,
Dylana
, and
Bonnie
at an early
Lulu's
breakfast get-together at Soho's Crosby Hotel. Even through all the madness between shows, we managed to get up early for a delicious all American breakfast of eggs, french toast, coffee, and lots and lots of BACON. I kept my look fairly simple. A really casual crop tee with some of the coolest cords ever. Yes, I am wearing CORDS. I don't know when they came back in style, but I'm totally diggin them. And oh my, I've been on a purse craze. I think during all of fashion week I wore a different bag a day. Problem? I most certainly think so! But it's been fun to say the least. Photos from the shows and events to come! For now, you can take a little sneak peek into my time at NYFW on
VOLCOMUNITY
! Speaking of which, I'm heading back to the Big Apple first thing in the morning. I always feel all weird when I leave LA, only because I'm never really sure when I'm coming back, and I always miss my family and home. But I had a great time here. I got to work with Lucky Magazine for their Tacori and Bloomingdale's event in Century City (more deets to come!). It was a great event and a perfect excuse to to fly home. Sad to leave, yet a bit excited to get back in the New York groove.