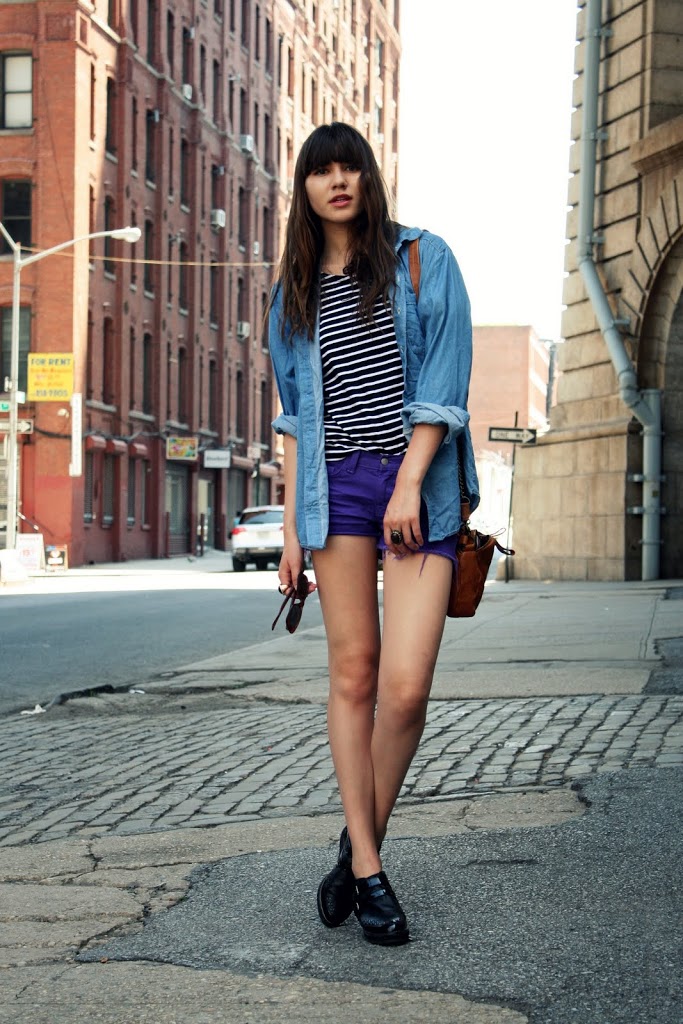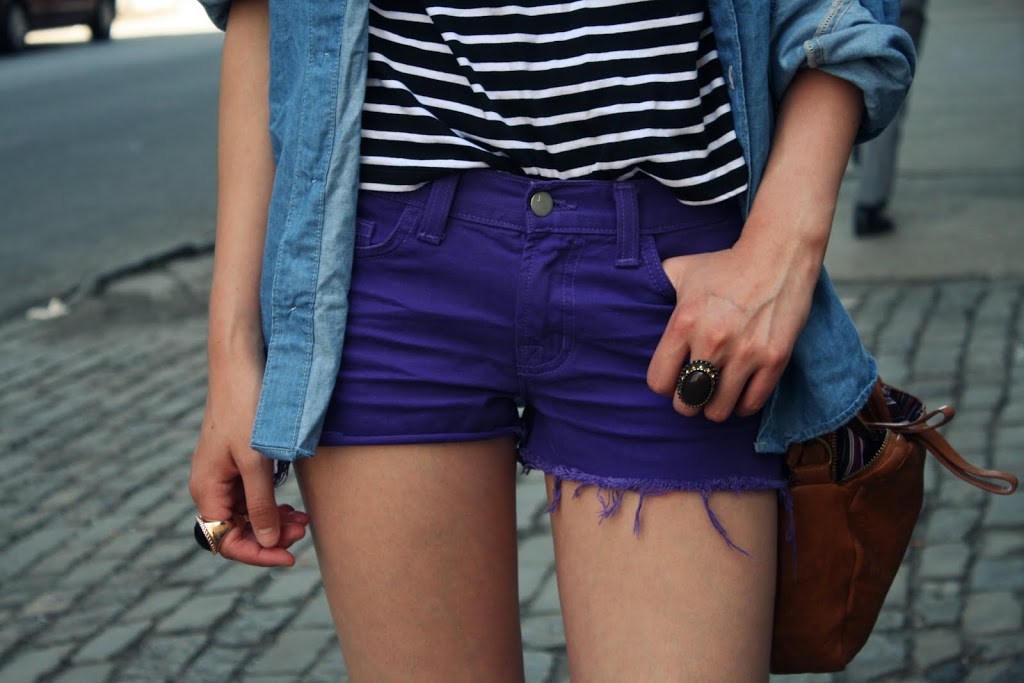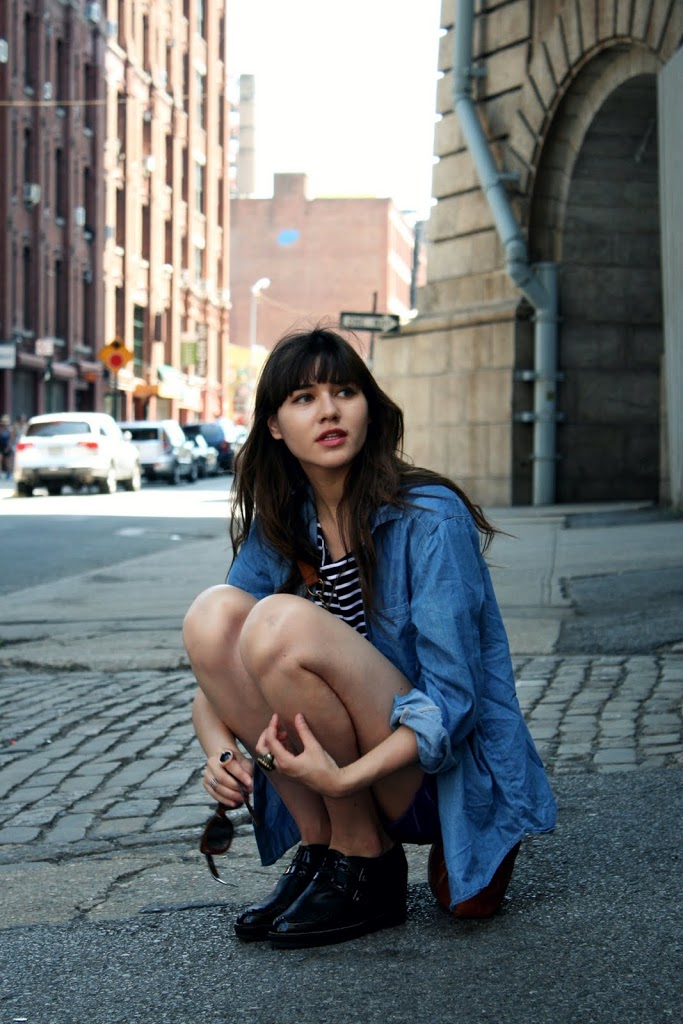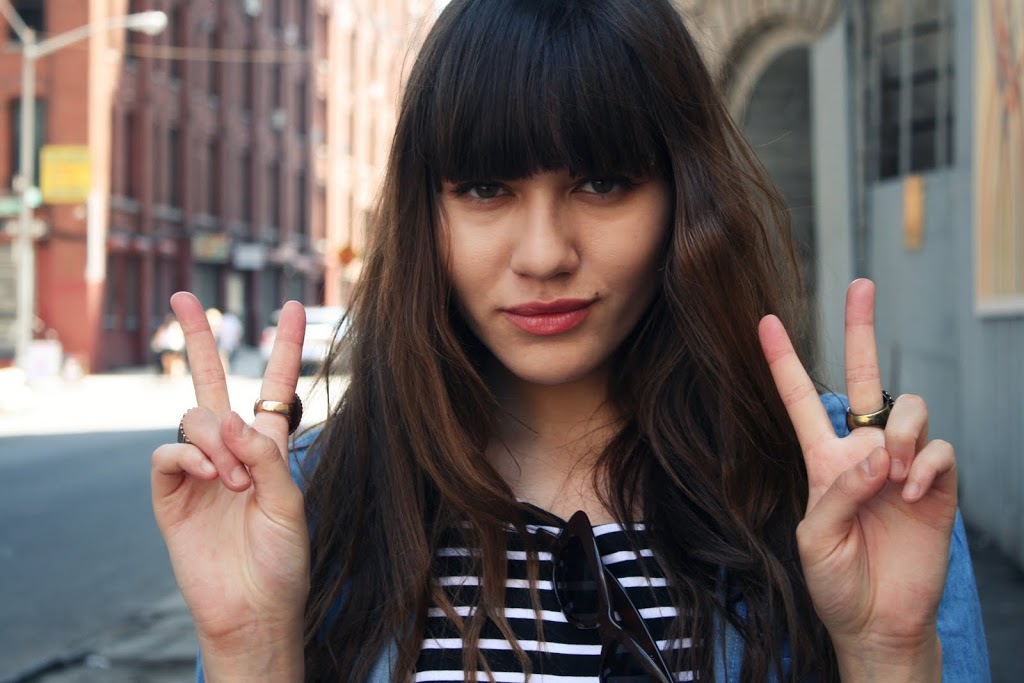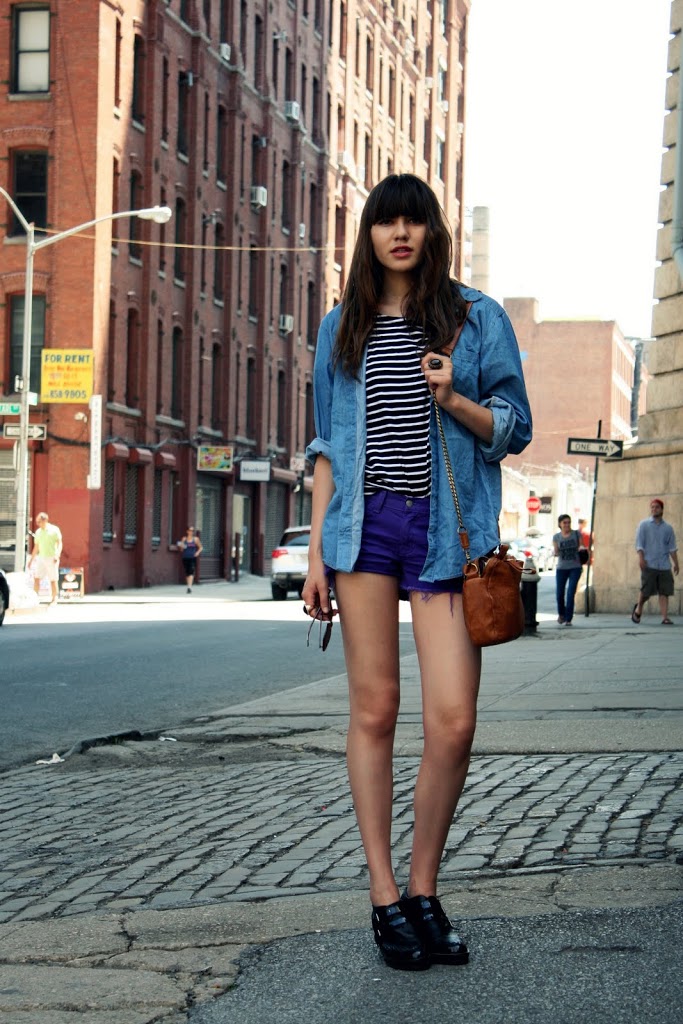 (
American Apparel
denim shirt, Cotton On tee,
J Brand
denim shorts, 80%20 shoes, Sienna Ray bag, Milor Italy jewerly)
There are some days when I just want to throw on an easy pair of denim shorts. There is no fuss, and seriously, you can never go wrong is with a cool pair of denim cut-offs. To go with it, I threw on a big button down shirt with rolled up sleeves. This is one of my favorite weekend looks. To make this denim short/ boyfriend shirt combo a bit more me, I opted for this amazing purple hue instead of the usual blue denim and slipped into another summer staple of mine, a striped cotton tee. I'm all for showing a bit of leg, especially in the summer, when everyone is so toned from being outside and walking miles nearly everyday! If you're getting a Brooklyn "industrial" vibe from this look, it's because we snapped these photos in DUMBO, one of the most industrial areas of Brooklyn filled with artists and painters. This is a look I could literally roll out of bed in and hit the streets…with no care of getting dirty.