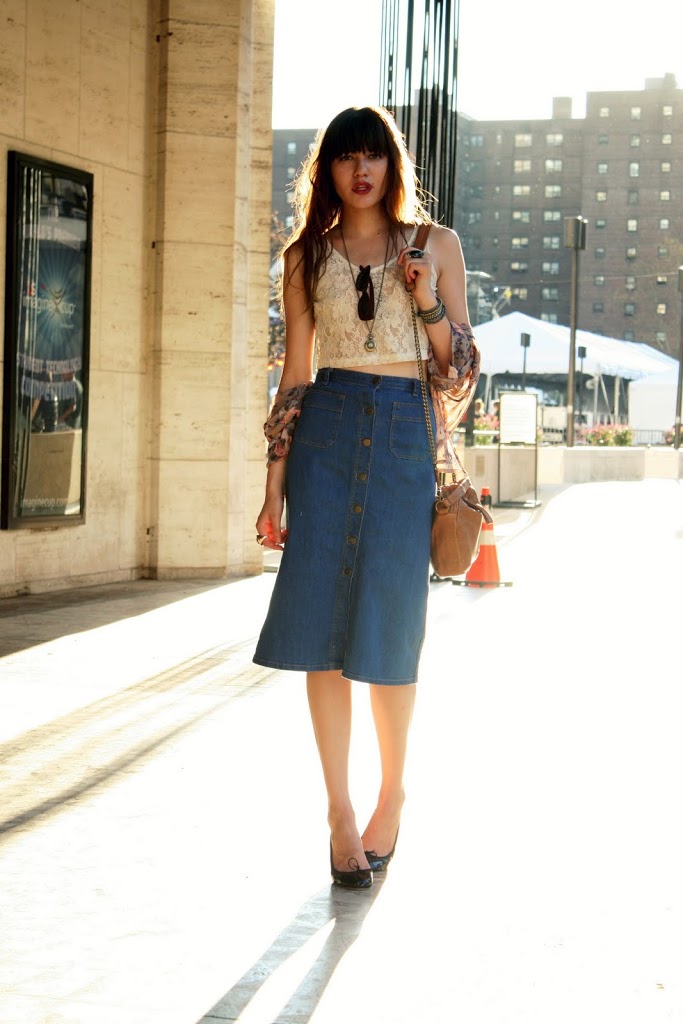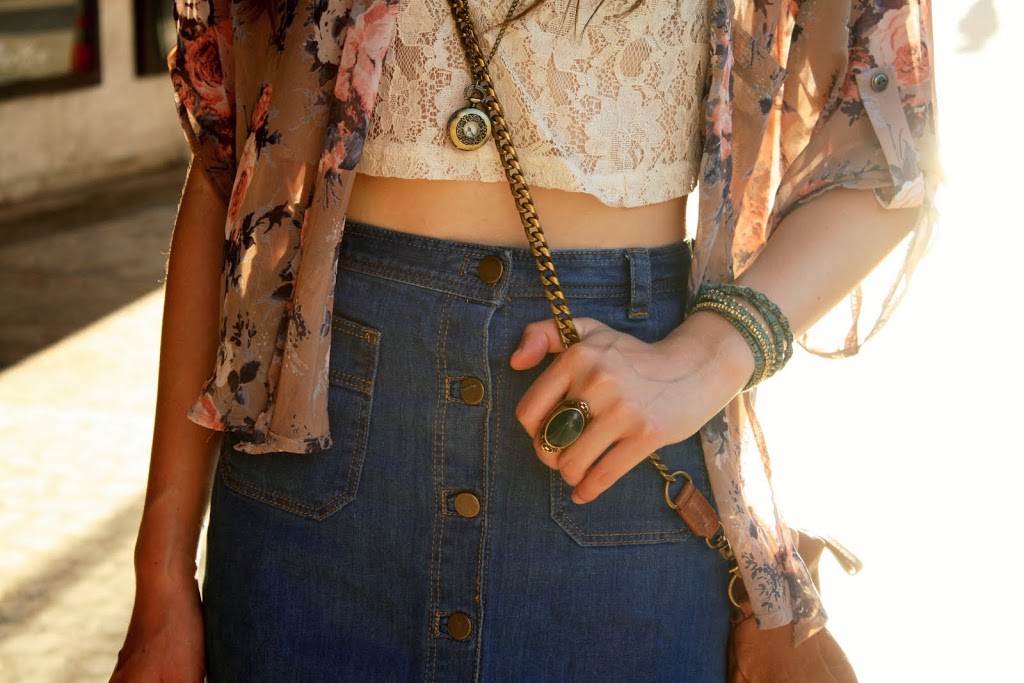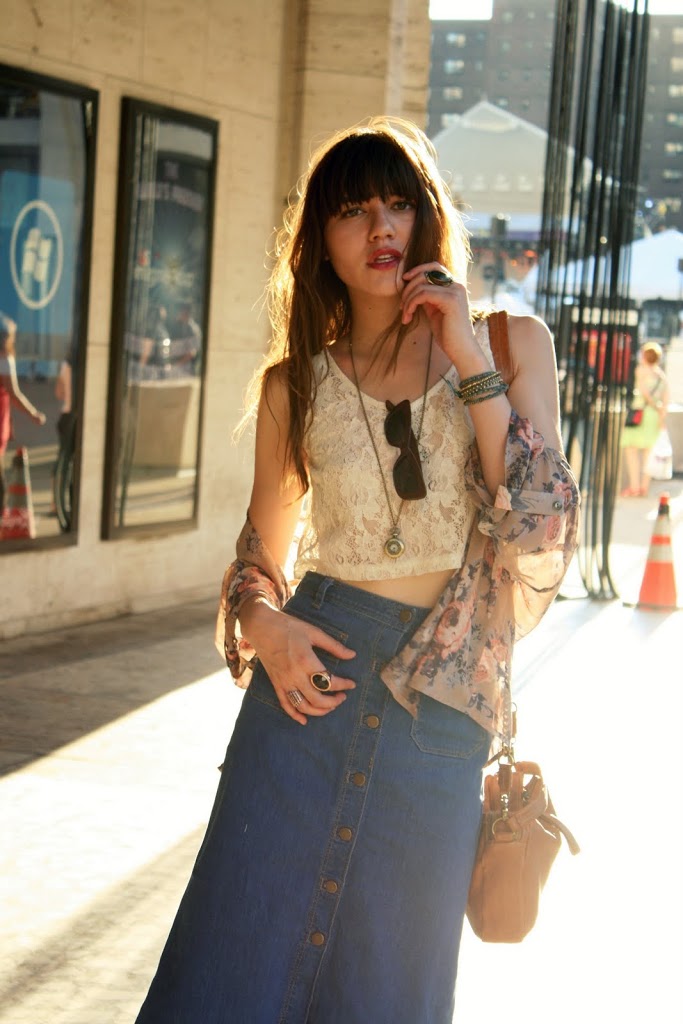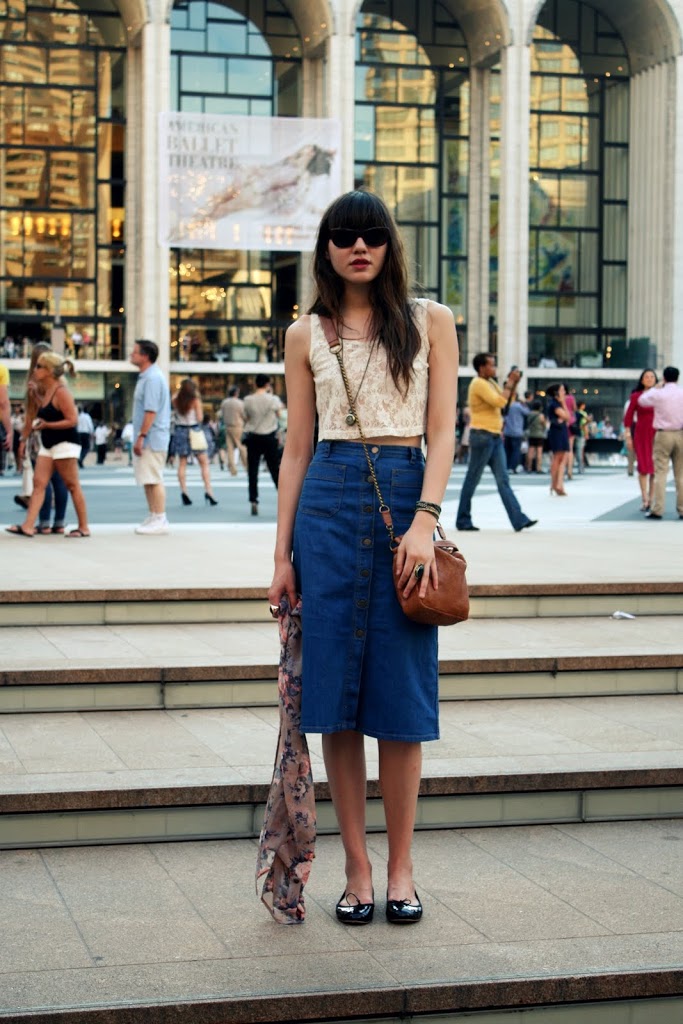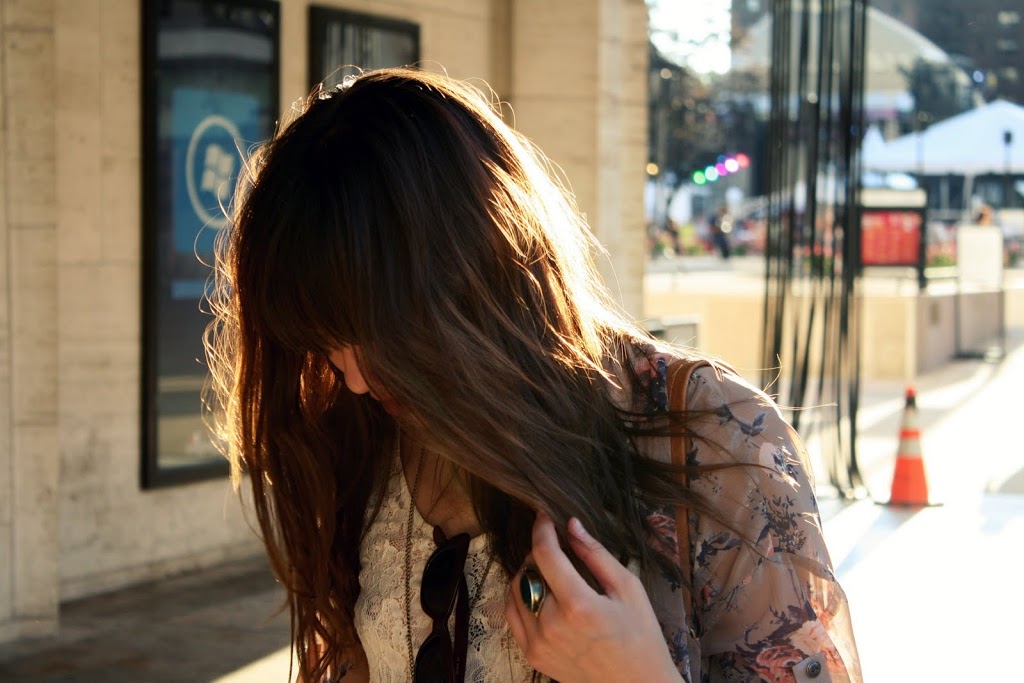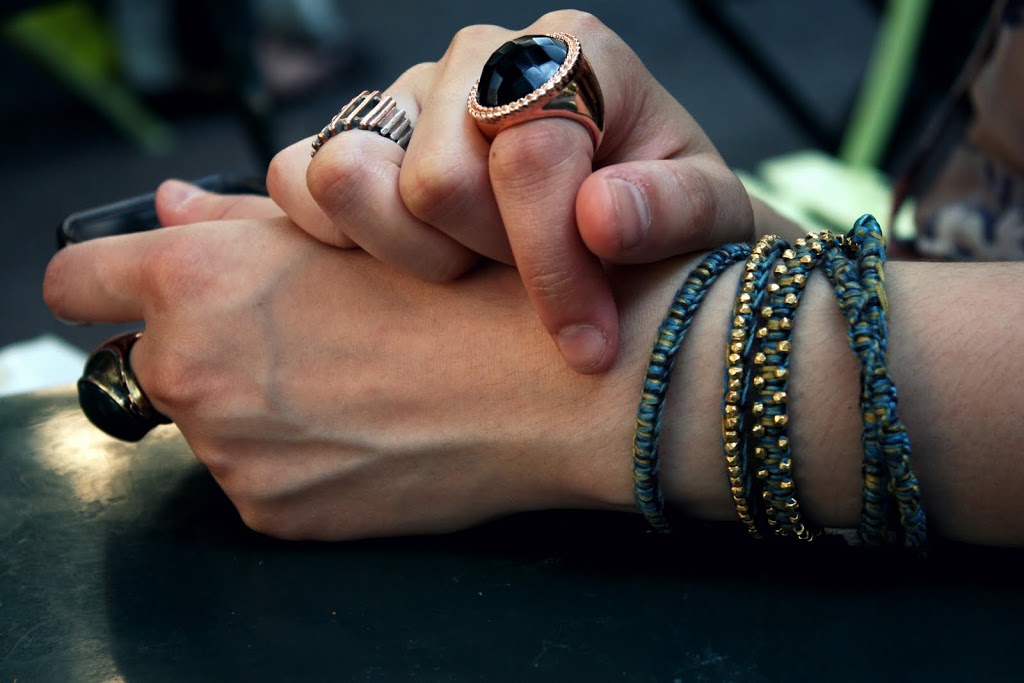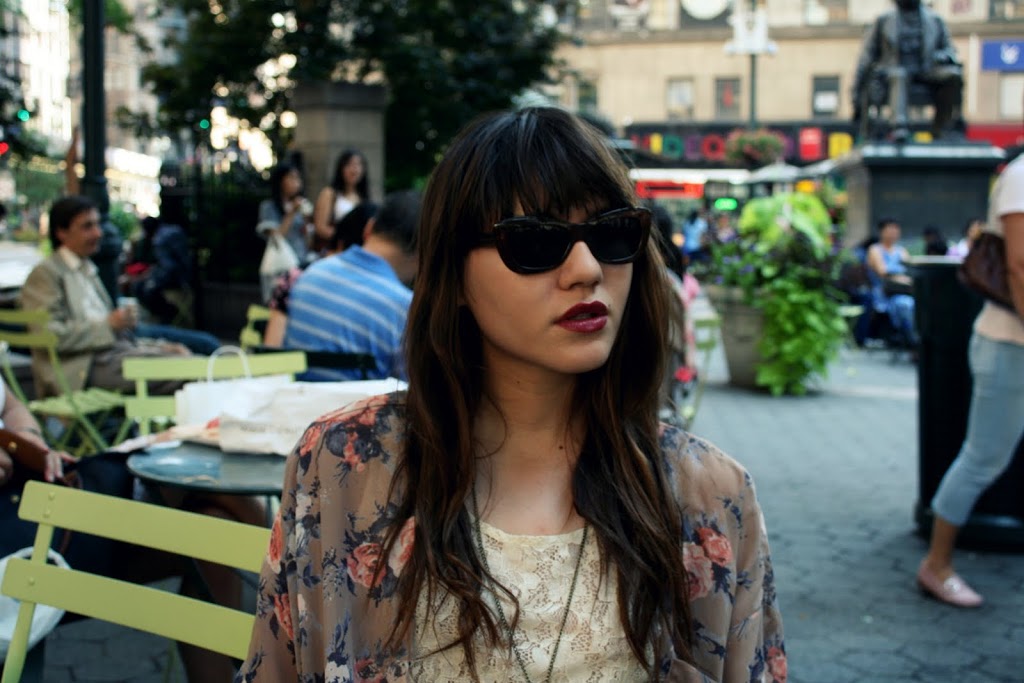 Sosie
kimono/ crop top/ necklace, H&M skirt, Bloch ballet flats, Sienna Ray bag,
Chan Luu
wrap bracelet, Free People sunglasses)
My weekend so far has been so spontaneous and fun. Dylana is in NYC for the weekend and we've been running around the city, subwaying up and down Manhattan, always ending up at a destination with amazing food. I am so happy she decided to coach it here from Philly. We haven't seen each other in weeks! We are so close and talk just about everyday, but nothing is better than getting to meet up in person on the east coast. I don't know what I'd do without her! Anyways, here I am photographed out by the Lincoln Center, just a short walk from Central Park. The sun was setting and so we got some amazing back light, my favorite type! In New York, I'm all about light layers. Weather was surprisingly good and didn't feel as humid as it has been, and so I went with a few pieces from my newest sponsor, Sosie! I'm pretty obsessed with throwing this little Sosie floral kimono over just about everything pastel in my wardrobe. Paired with my tiniest lace top and a denim button up skirt that greatly resembles what moms in America work in the early 90s (but 10x cooler), my first day back in New York look is complete.