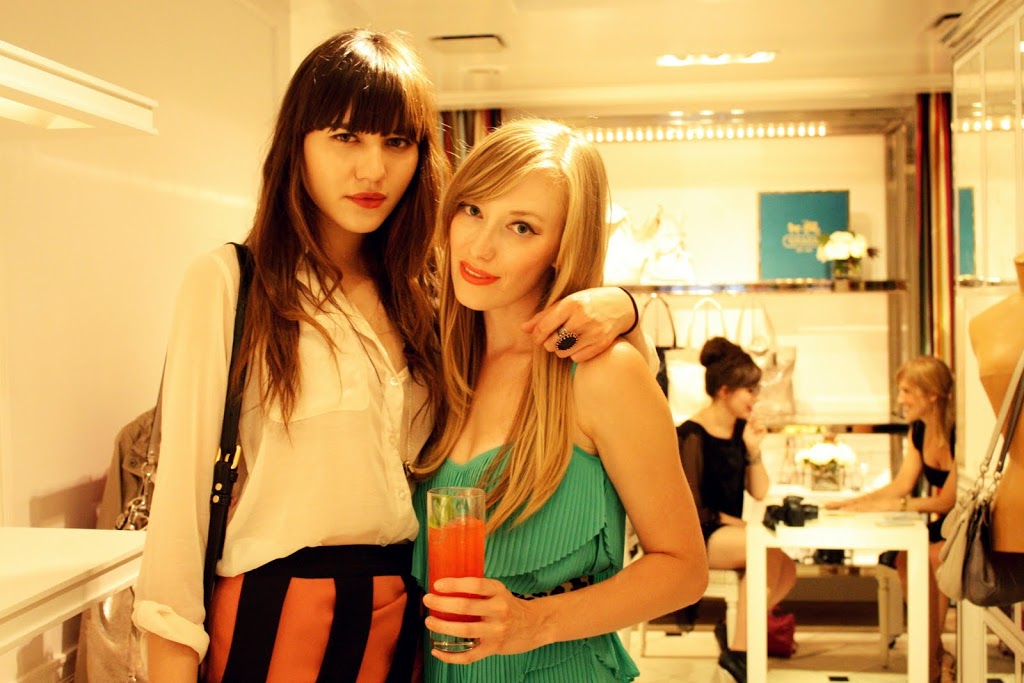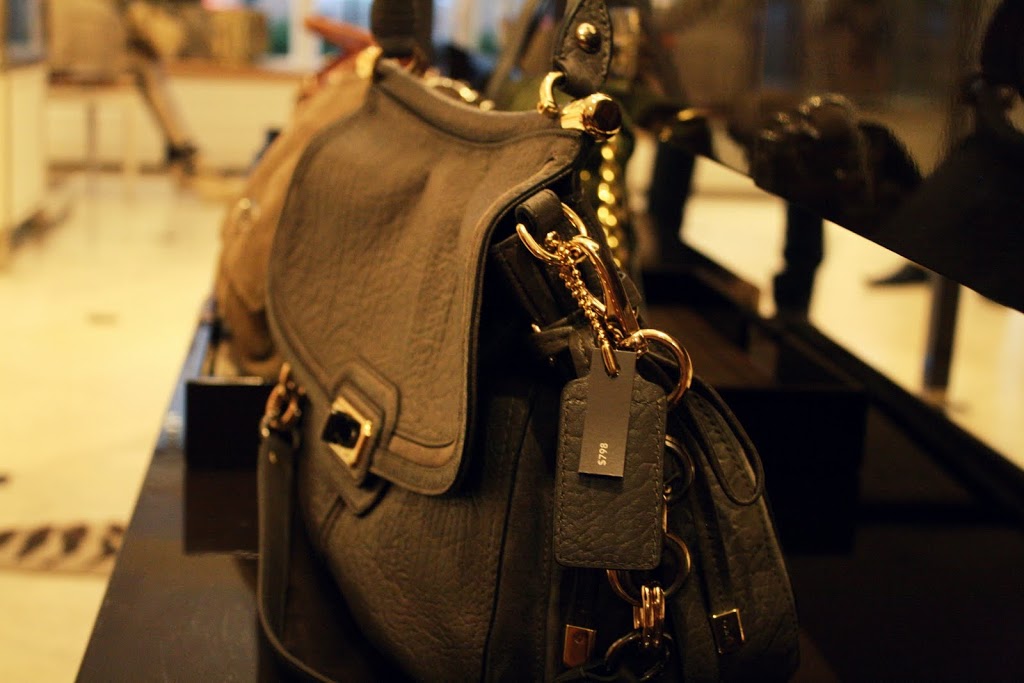 I was obsessed with this bag, and even got to take it home! I cannot stop wearing it now!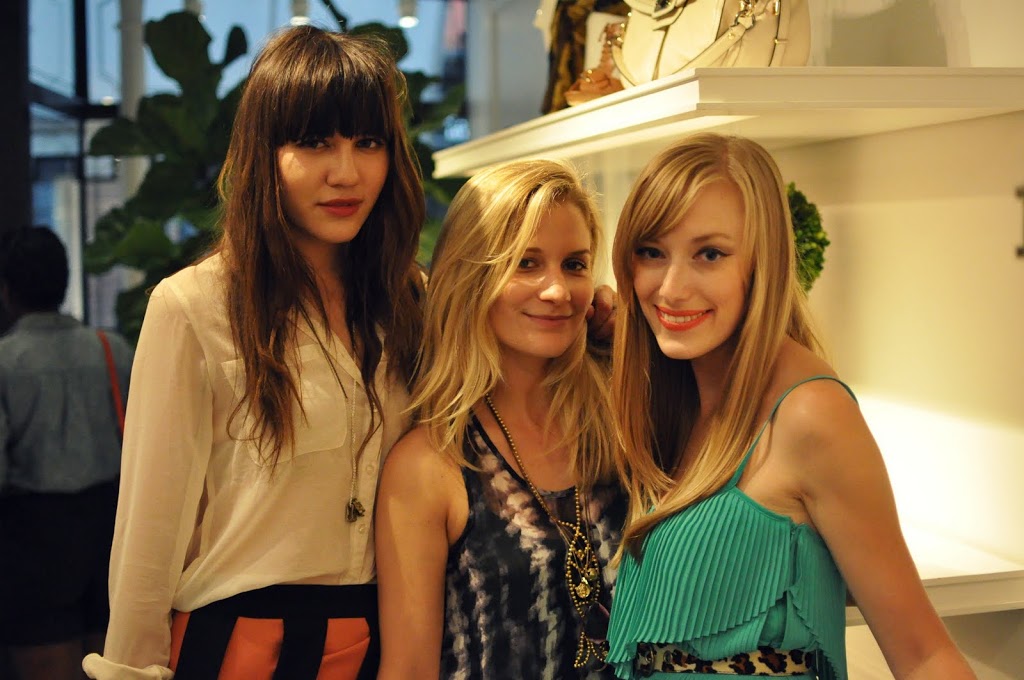 With our favorite PR girl, Vanessa!!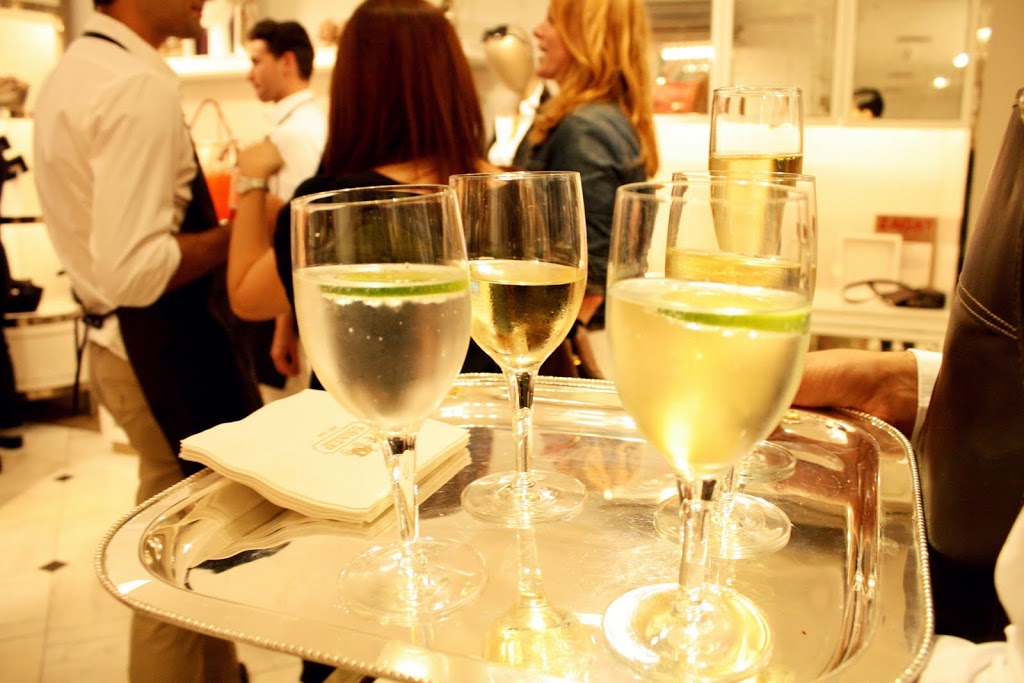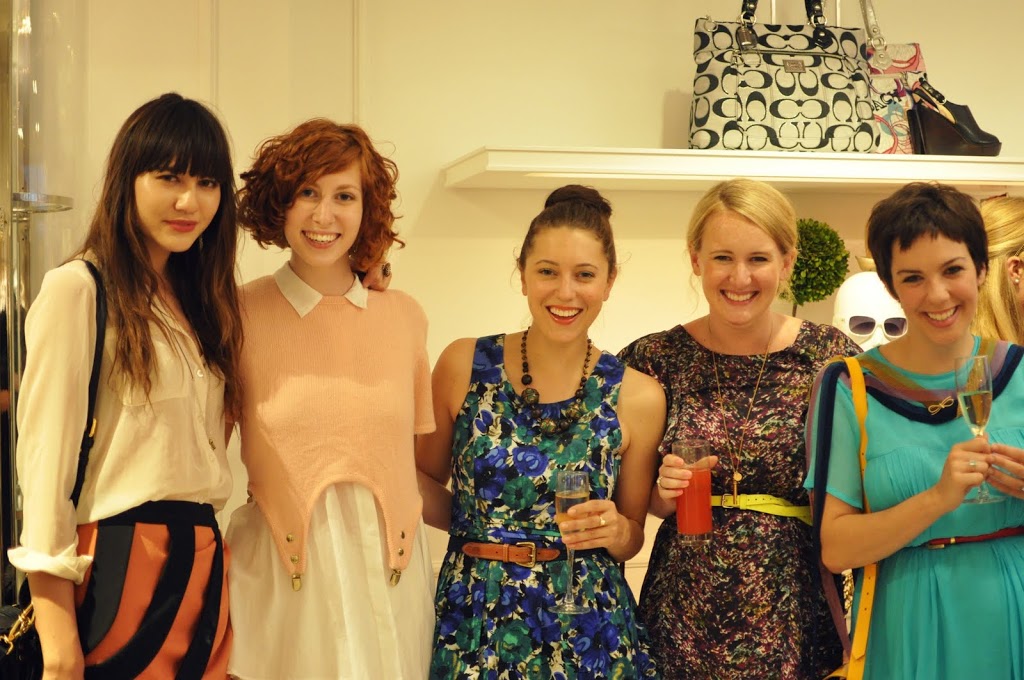 I already love all my NYC bloggers!!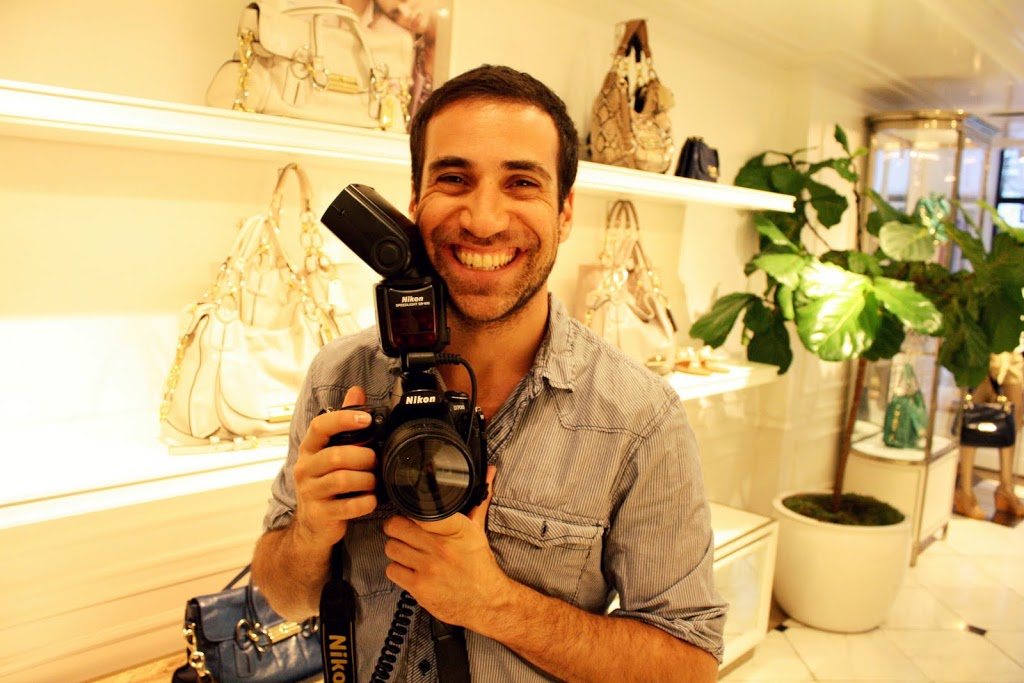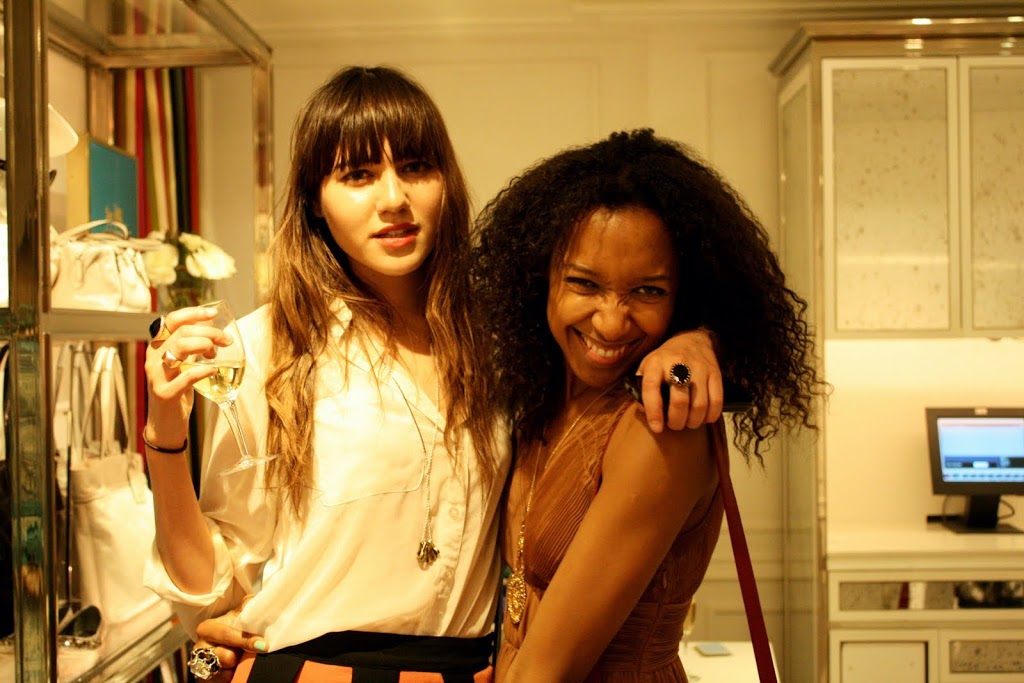 I LOVE
Karen
!! She's the sweetest and gah, SO FUNNY!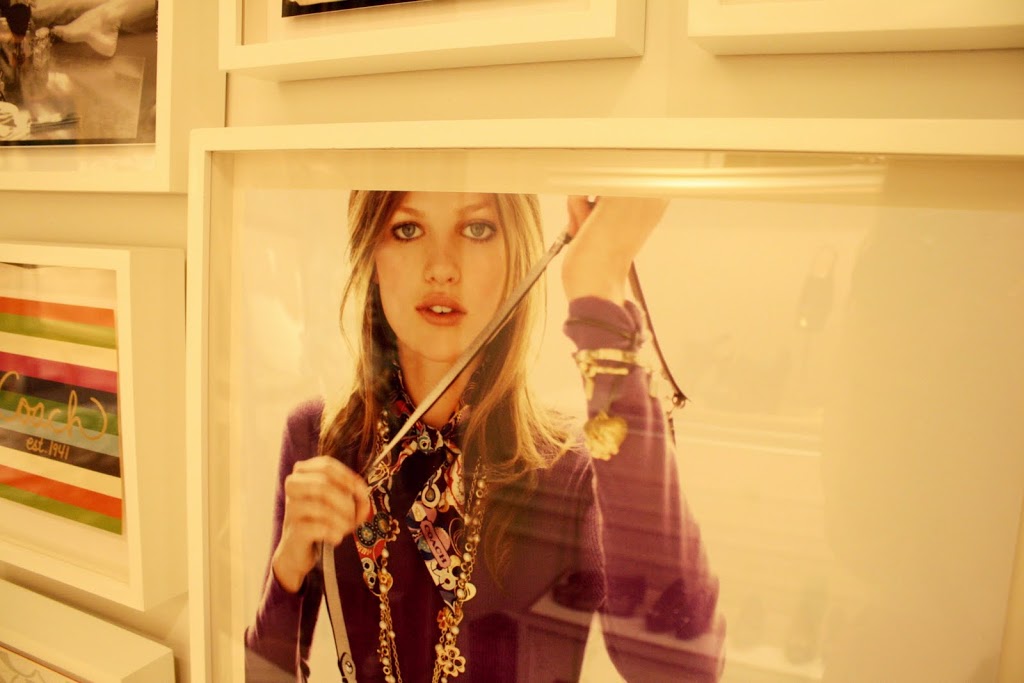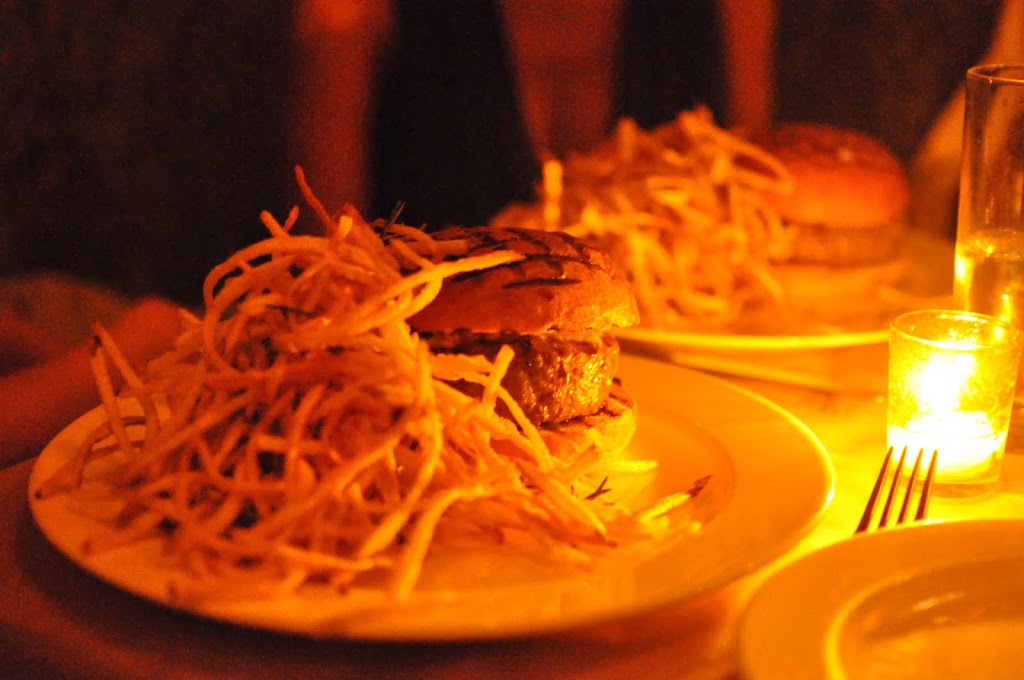 Dinner at The Spotted Pig. This burger was delicious!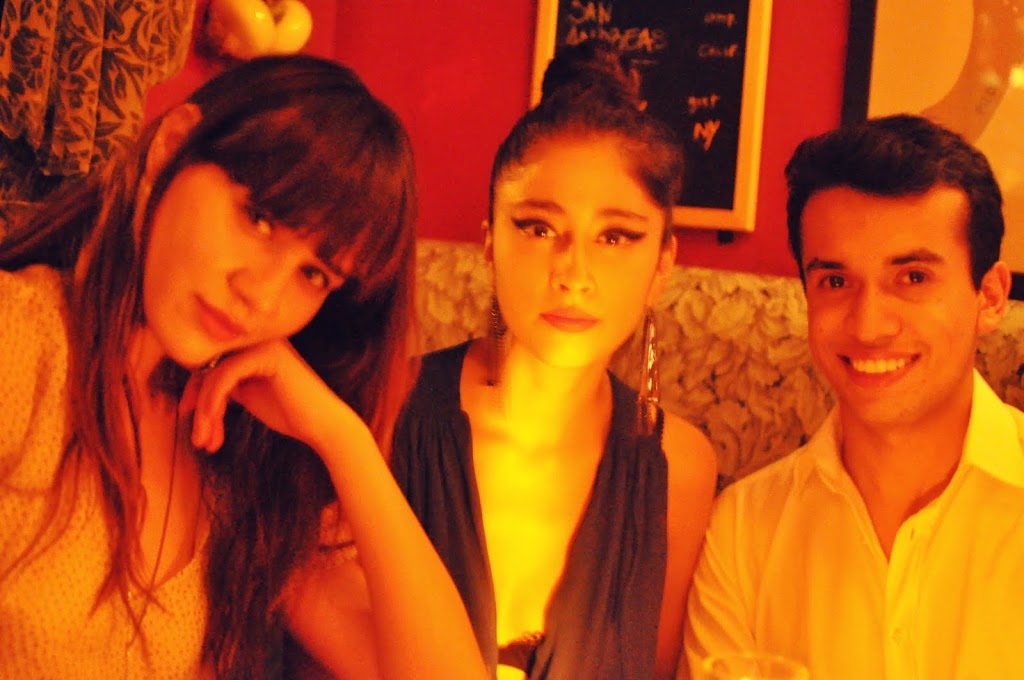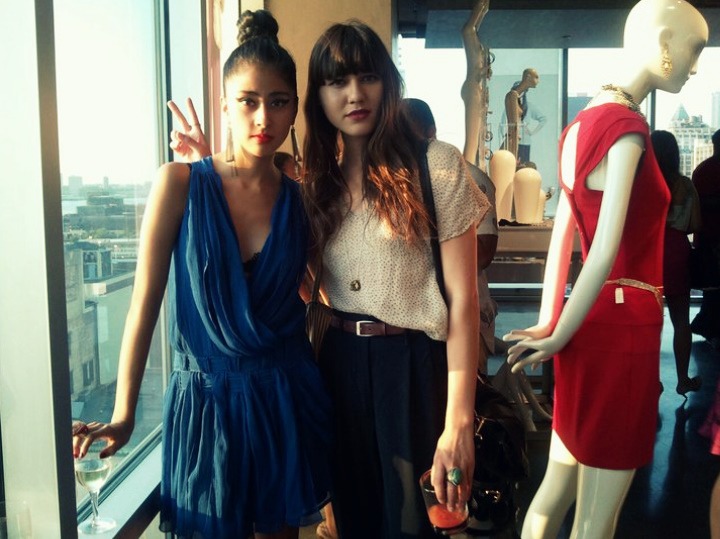 I'm wearing:
Alpinestars by Denise Focil
blouse and vintage trousers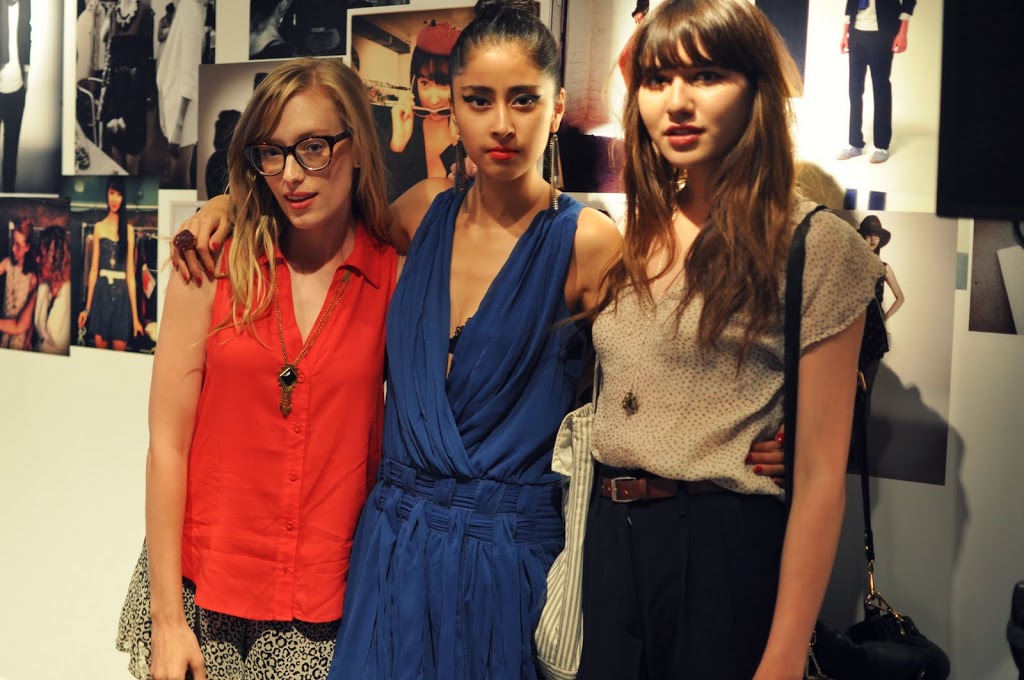 With Denni and Kim at the
Macy's Bar III
launch party. It very well may be my new favorite Impulse label.
Denni
was our host and also stylist of the lookbook! I'm so happy she was in town!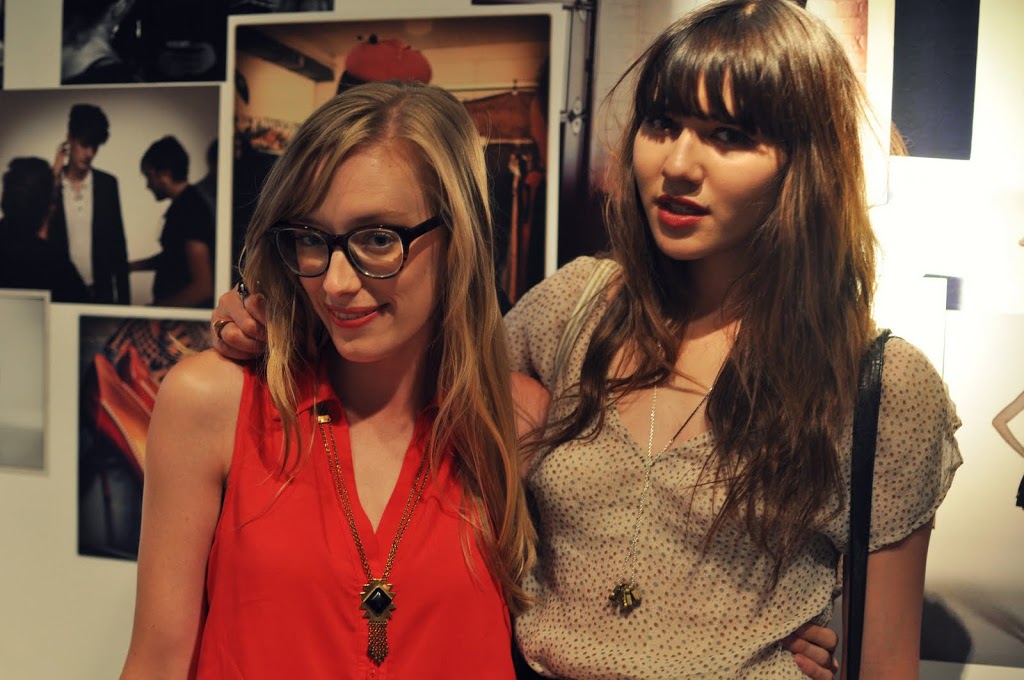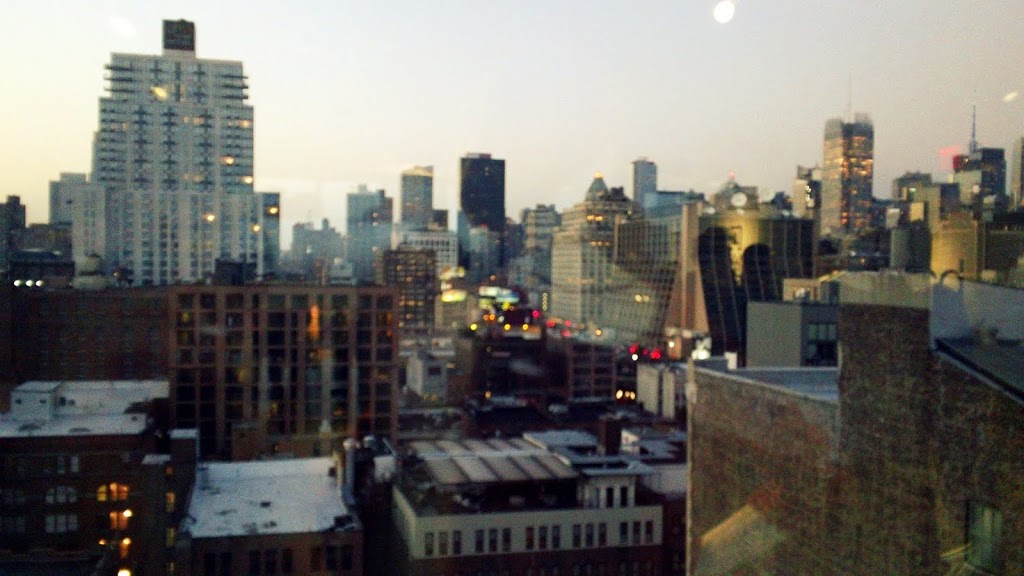 New York, New York, you're magical at night.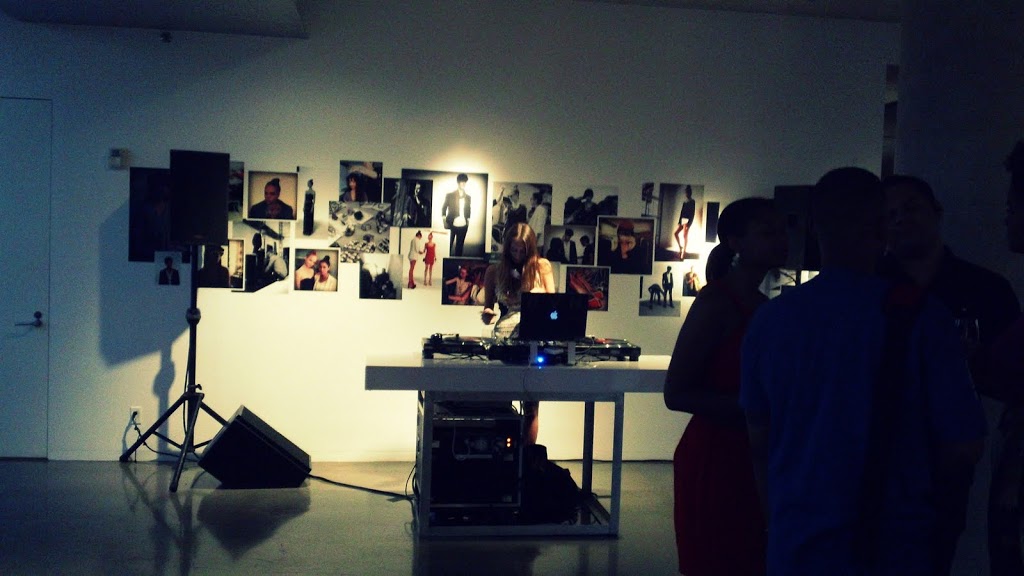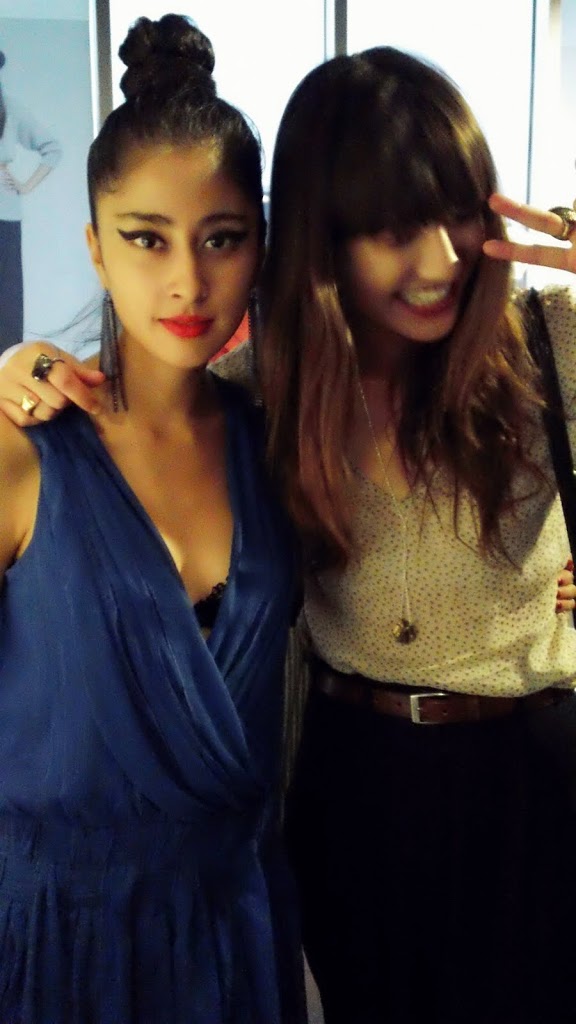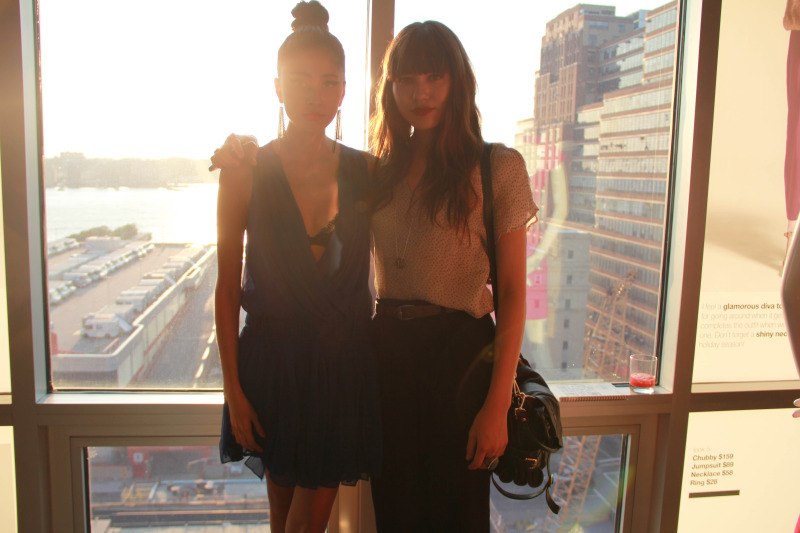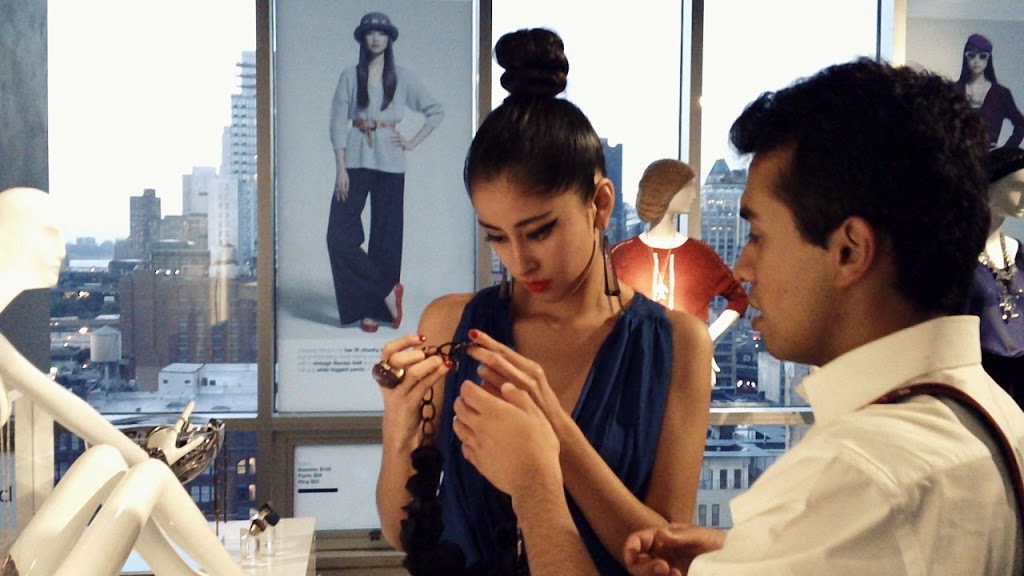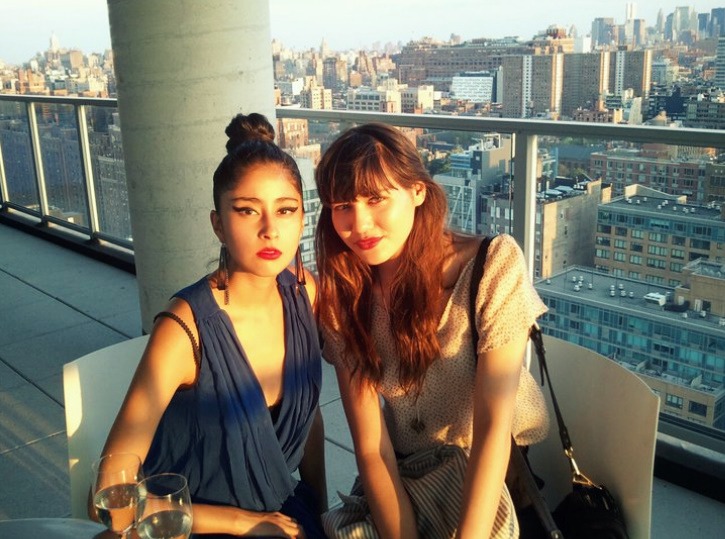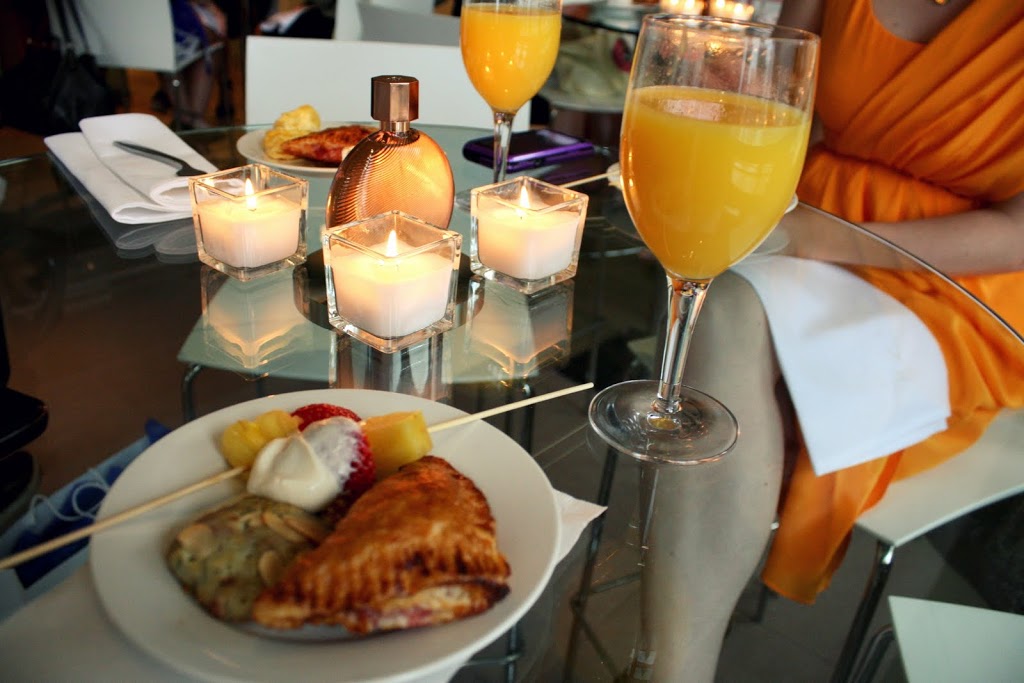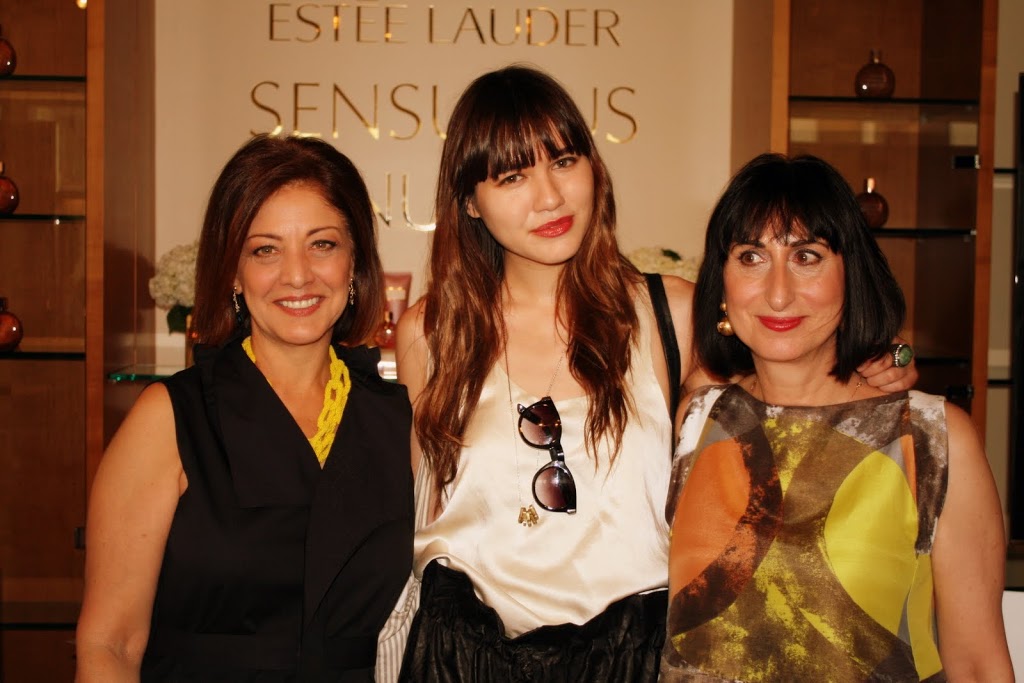 Estee Lauder
brunch in Manhattan with the perfume creators! Launch of
SENSUAL NUDE
and omg, it smells amazing!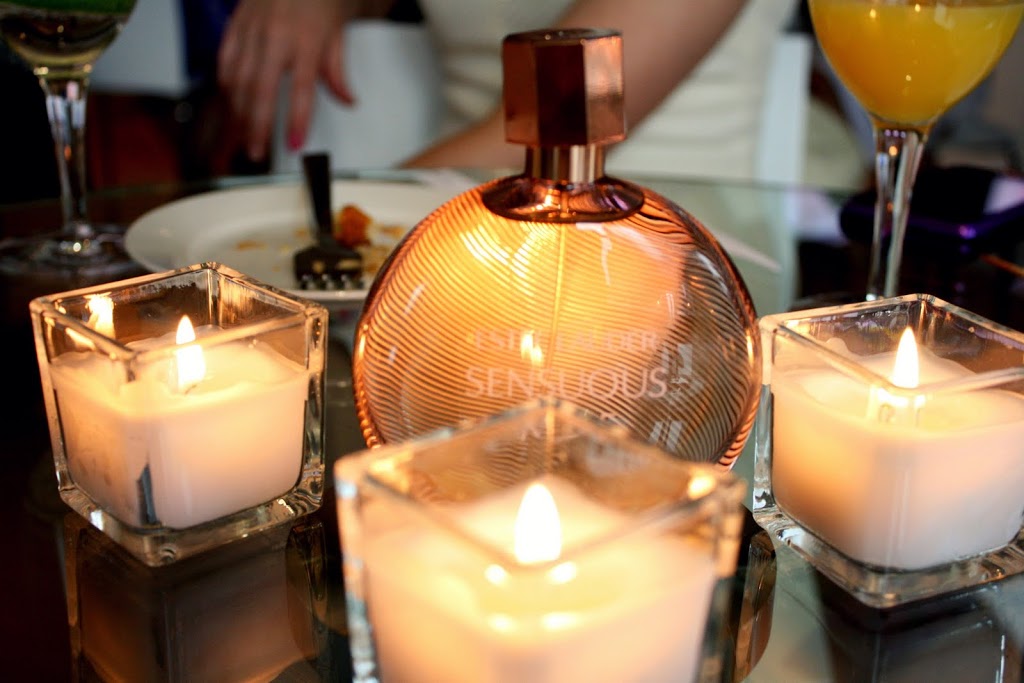 This past week was full of fun, fashion events here in New York. I'm officially party pooped! I'm normally such a homebody but if there is something going on for a brand I love or for a project I support, I always make sure to attend. Well, let's start from the top.
Coach
hosted a cute, intimate event at their new Bleecker store to showcase their new "Chelsea" collection. I fell in love with the large leather satchels that ranged in color from a deep gray to the brightest of red. Instantly, I knew I wanted that gray handbag and now I cannot stop wearing it. It's big enough to carry everything I need for a whole day out in the city, yet it's still lightweight and doesn't kill my shoulder! There, I got to meet so many NYC bloggers and made some really great friends whom I cannot wait to meet up with again. Next up? I got to see my gorgeous friend Denni who flew in from Paris to host the
Macy's Bar III
event! I haven't seen her since our photoshoot in Spain, and so it was wonderful to see her again. Boy, did we have a lot to catch up on. There we are at the event on a rooftop by the Hudson and over the juiciest burger at The Spotted Pig (YUM!) Last, but certainly not least, I got to meet the team over at
Estee Lauder
for brunch. There I am with the amazing perfume creators at the Sensual Nude perfume presentation. Thanks to them, I appreciate fragrance so much more. The new fragrance is super sexy and demure. Best part is catching light whiffs of it on me walking down the street. Talk about a pretty unforgettable week!!