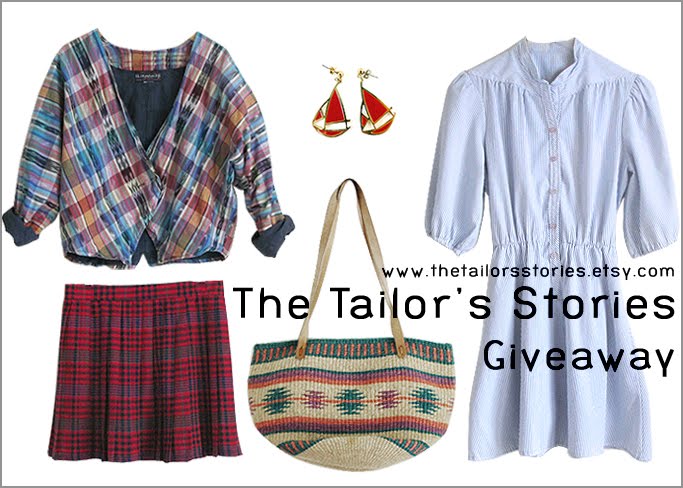 I just arrived in sunny California for work and feel a bit like spoiling my readers with a giveaway to one of my favorite local vintage stores!
Starting today, I am giving away $40 to one lucky reader to shop online at The Tailor's Stories!
You know I'm a sucker for all things vintage and I want all of you to get a chance to score your favorite piece from the shop! Take a look at their shop as well as their tumblr!!
To enter simply:
1. Comment below with a valid email address
2. Like me on Facebook
3. Follow The Tailor's Stories on Twitter!
Easy as 1, 2, 3!! Good luck everyone! This giveaway will run until this Saturday, the 25th!