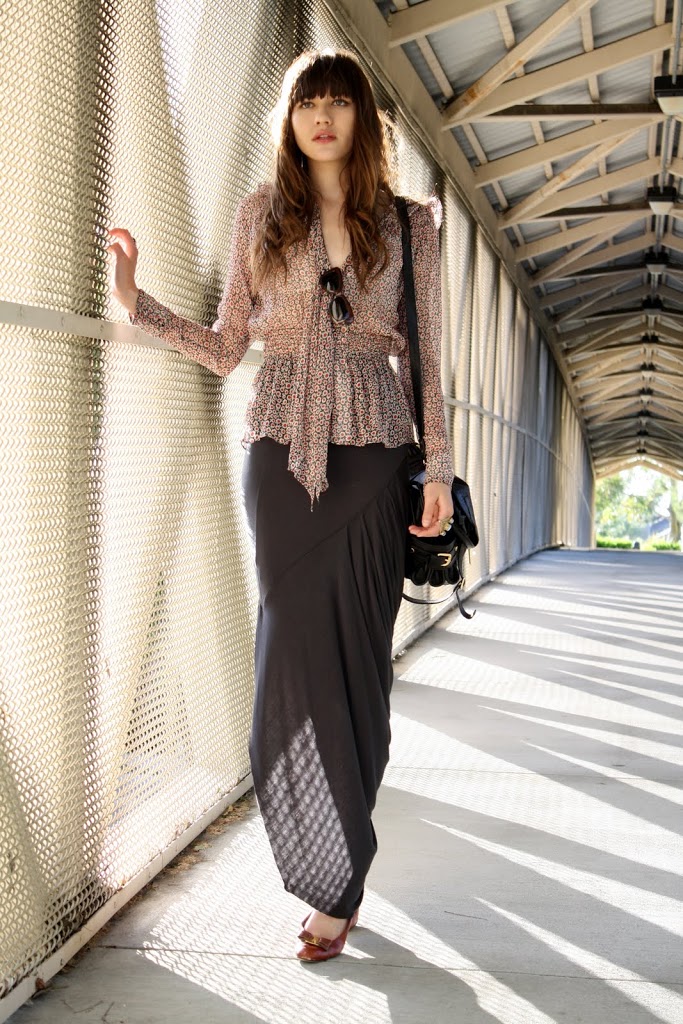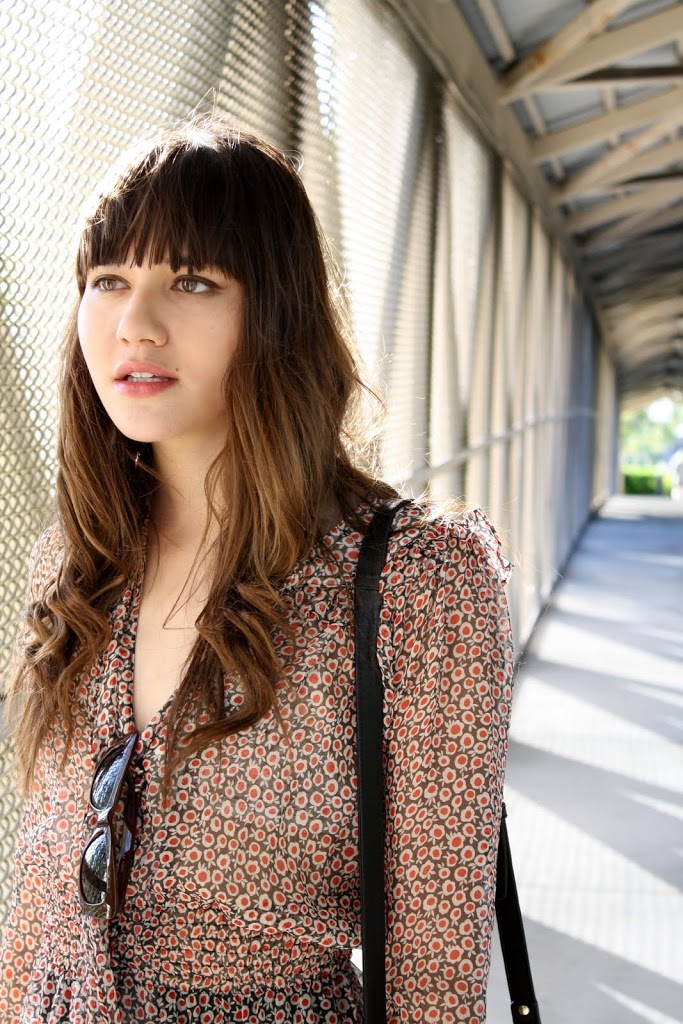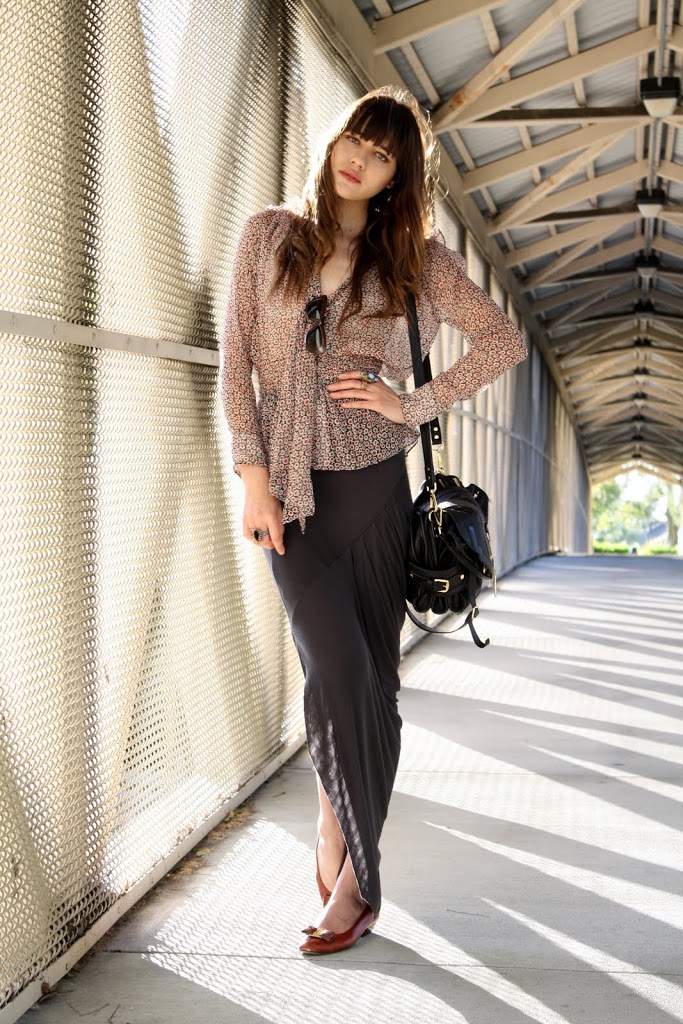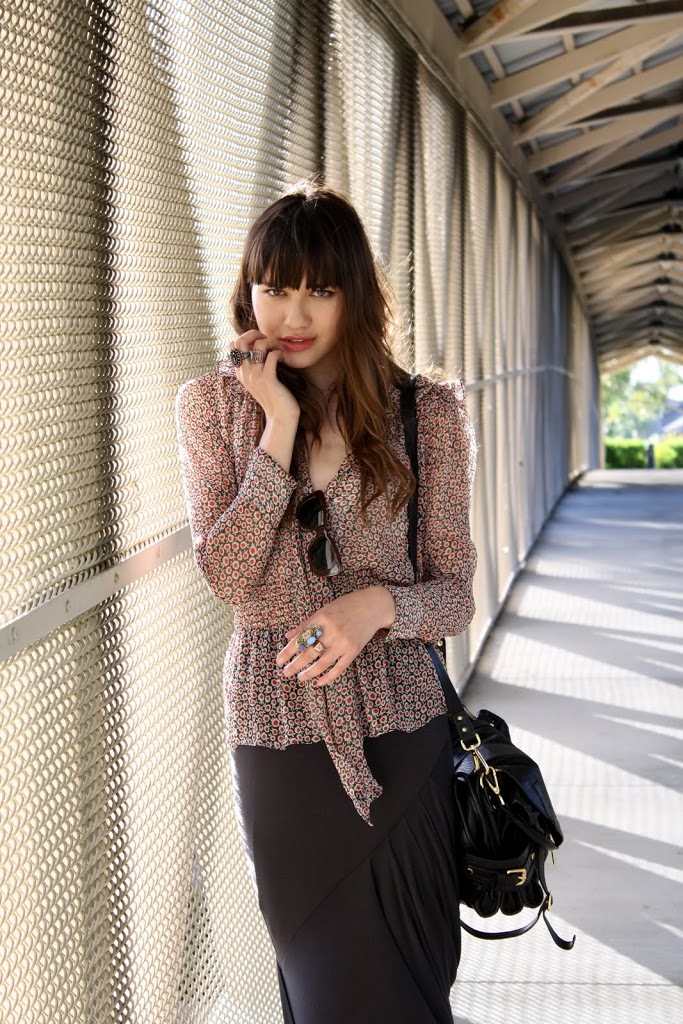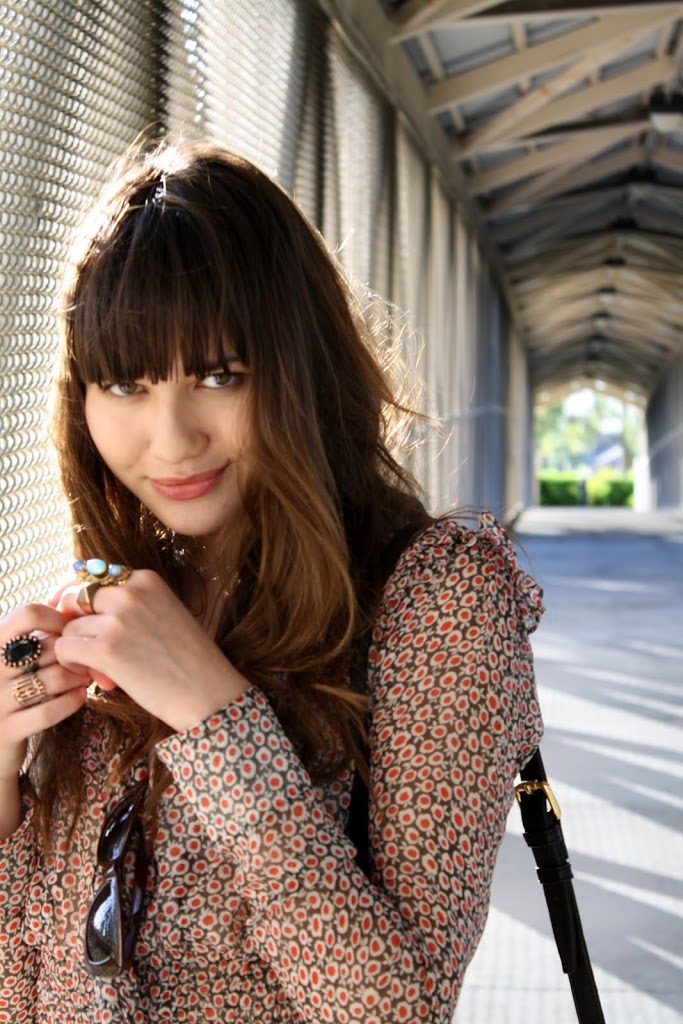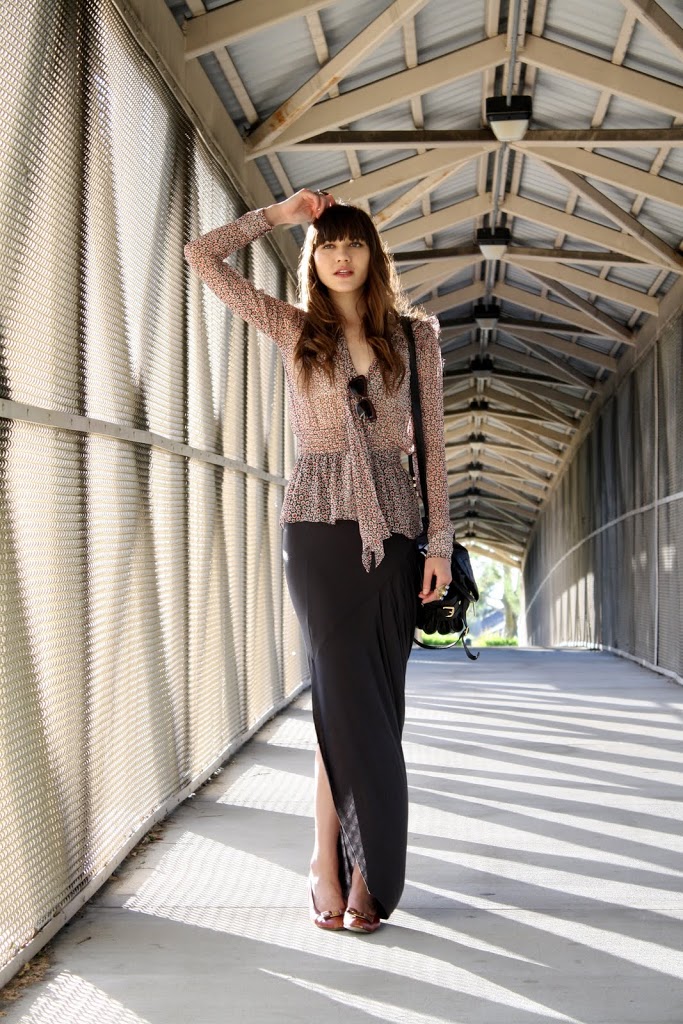 (
Oak
skirt, Express top, Vintage Ferragamo shoes, Velvetine bag, Hallelu/MANGO accessories)
Looks like I've found a new spot to take photos! Evening sunlight goes through this narrow bridge perfectly. This day, I went with a very feminine look and played a bit with proportions. I paired a sheer printed blouse with a long, slender skirt. The cinched waist gives the look a bit more shape. Threw on my favorite pair of vintage ballet flats and hit the streets. It's a bit more put-together than my normal looks. It's a fresh spin on things!
So far, this week has been filled with nothing but meetings with friends, bloggers, and of course getting lots of work done! Dylana is packing and getting ready for her move to Philadelphia and we have been trying our hardest to get all of our friends together one last time before she leaves! It really hasn't quite hit us yet that she is moving, but I know it will very soon. Though I will miss her like crazy, I'm excited to see what she brings to the East Coast!
Speaking of which, I will be in New York City next Thursday, May 12th, to host another amazing MANGO event in Soho! Open to the public! I cannot WAIT to meet all of NYC readers! More details to come in my next post!