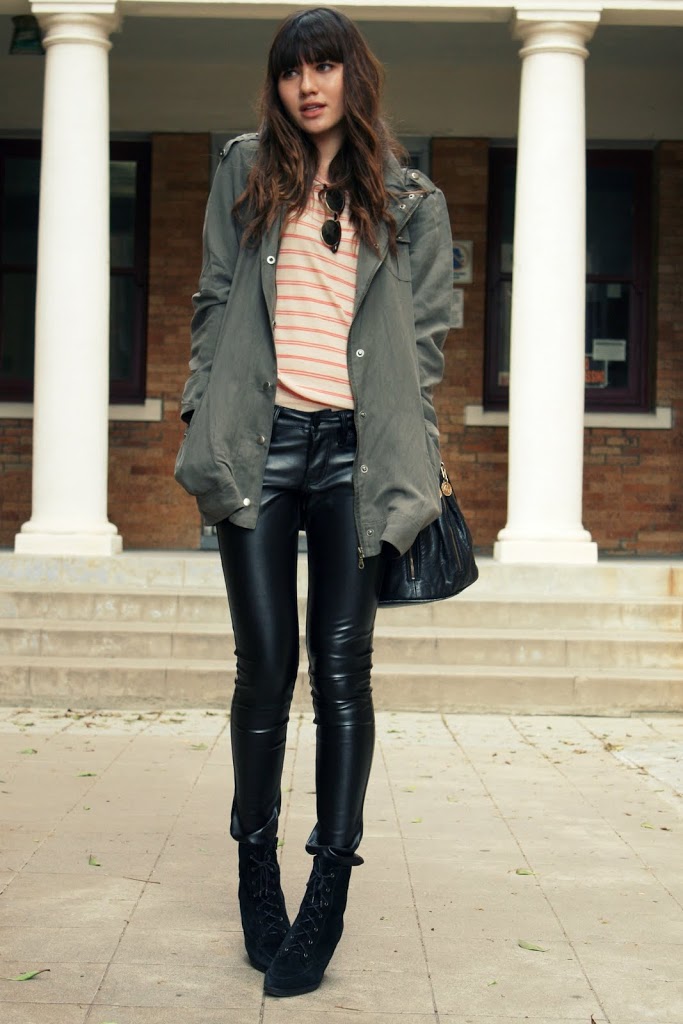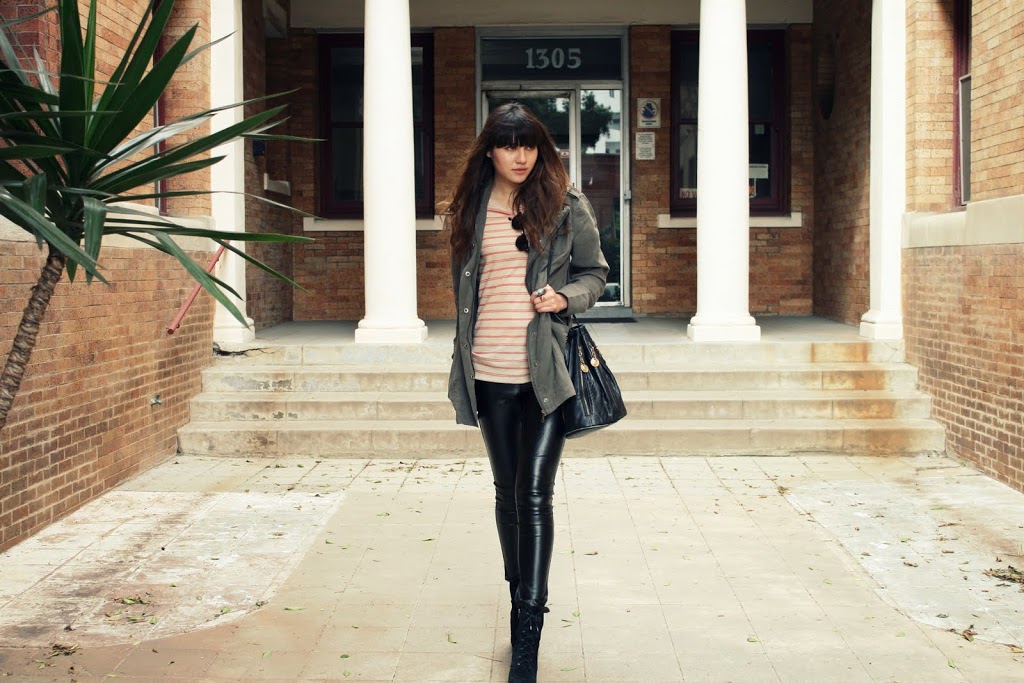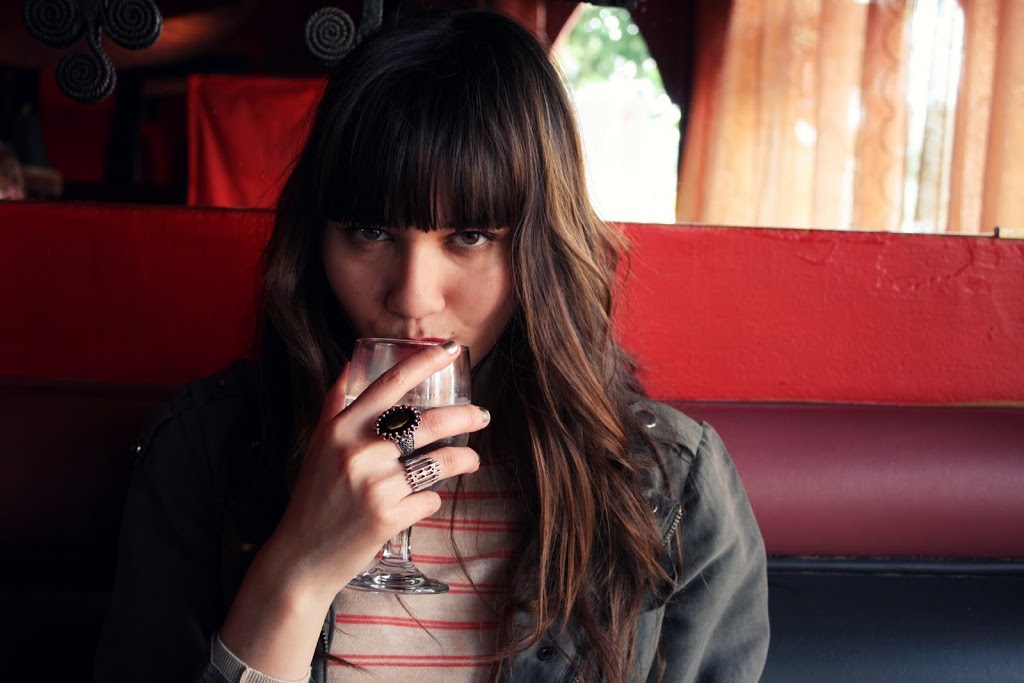 I never take off this MANGO black ring!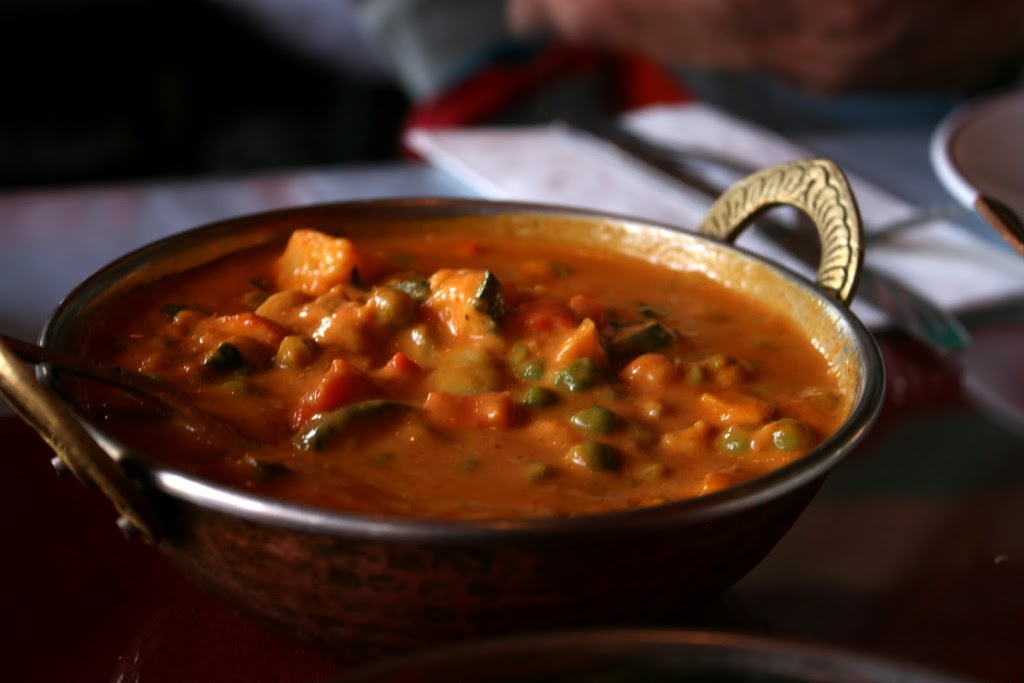 Mmmm, Vegetable Korma!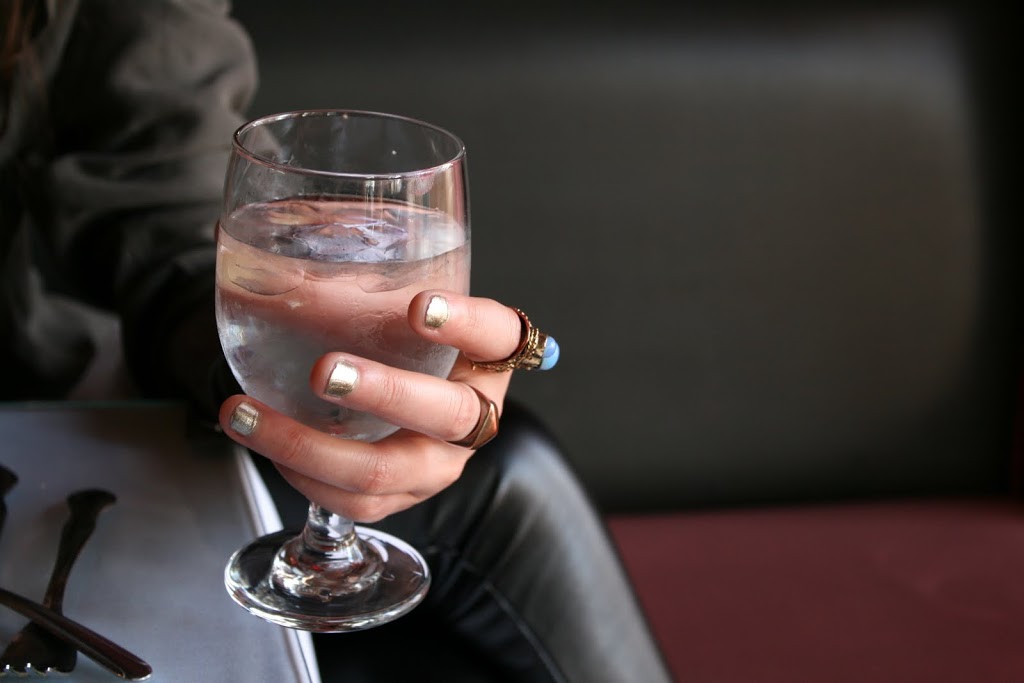 Can't get enough of metallic nails this season!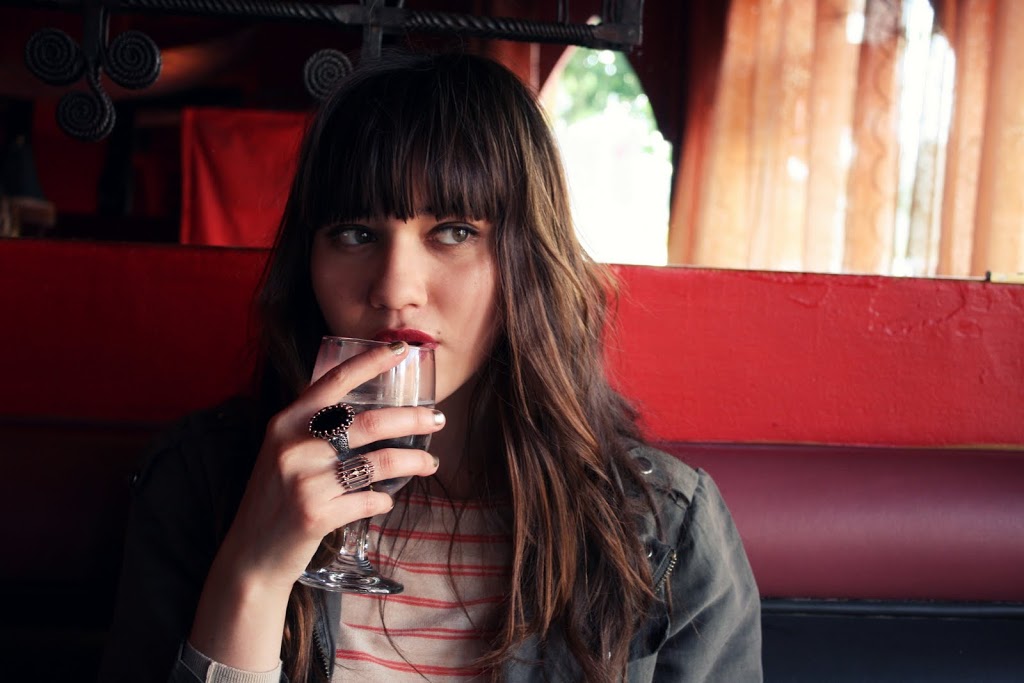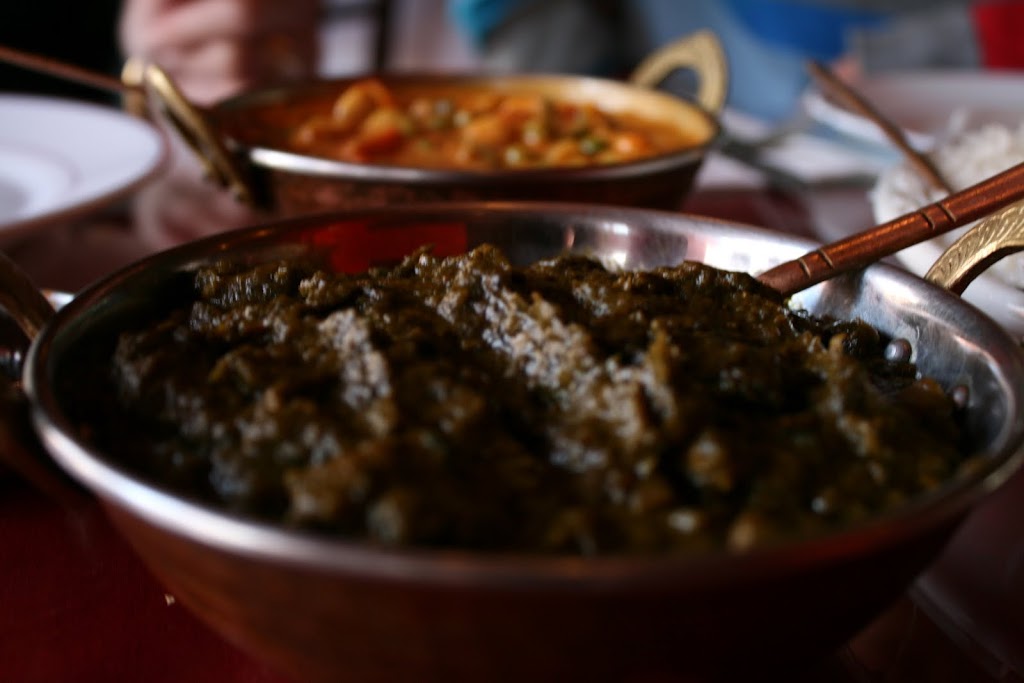 Chicken Saaaaaaaaaaaaaaag. Heavenly.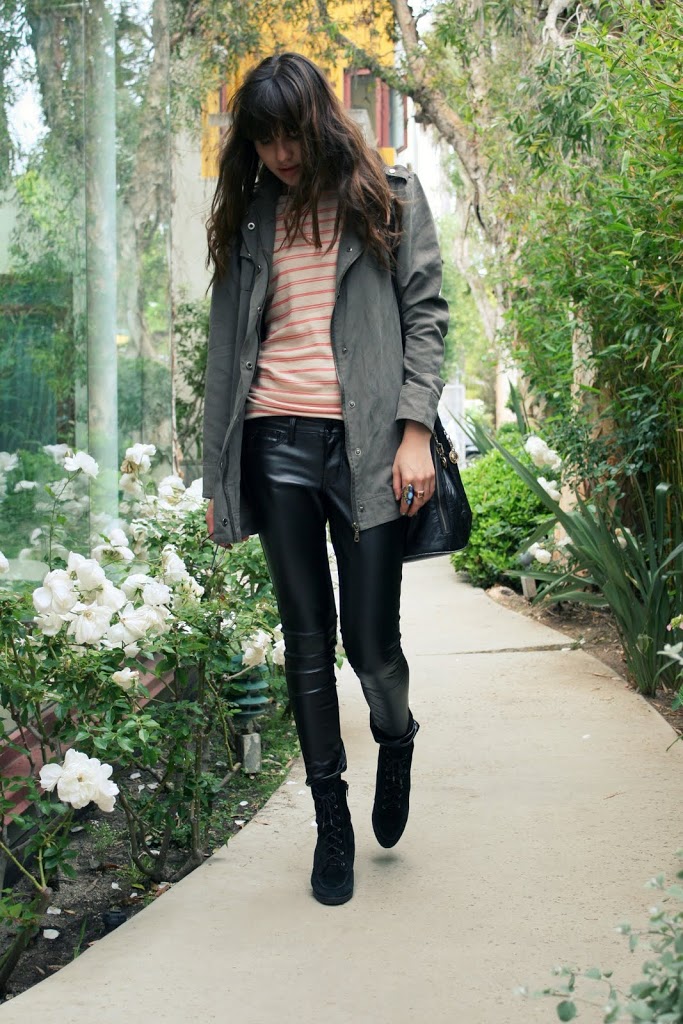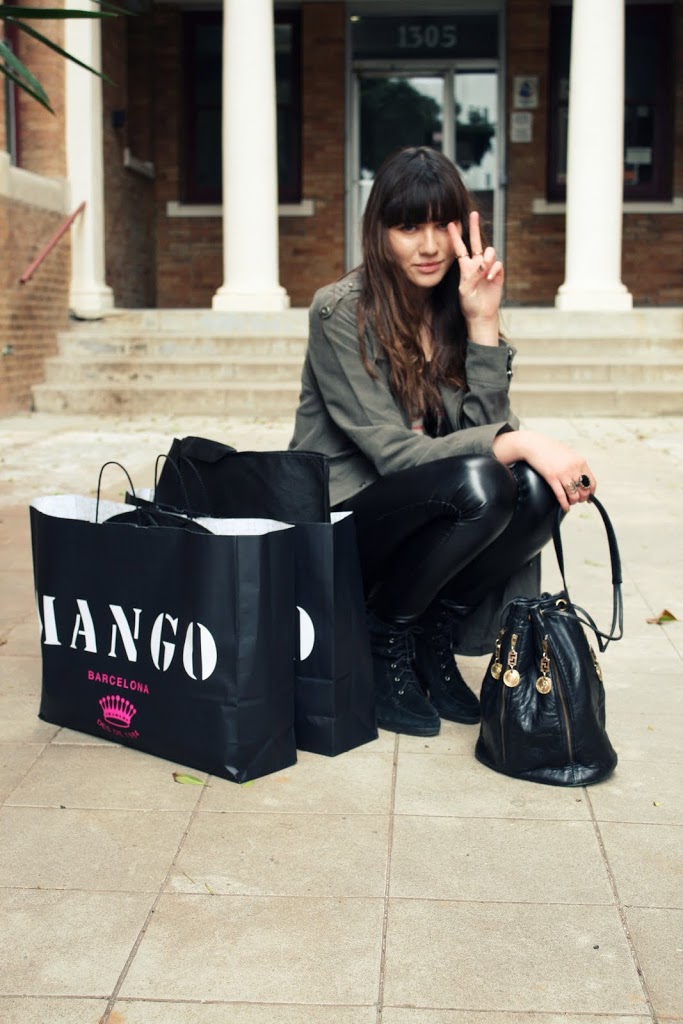 (
White + Warren
cashmere sweater and cargo jacket, SOLD Design Lab faux leather pants, Banana Republic boots, Vintage Versace bag)
I had such a wonderful Mother's Day. I brought my adorable mum with me to pick out a new MANGO outfit for the New York City event on Thursday. She has such great taste and helped me pick out my previous Mango event outfit! It took a bit of time, but we did eventually find the perfect and I must say, the most DREAMY outfit for the event. I'm beyond excited to wear it! For this day out with my hot mama shopping, I went with a very cool rugged White + Warren cargo jacket and super soft cashmere striped sweater. Half casual, half rockstar with the crazy faux leather pants! We ended our evening at a cute little Indian restaurant in Sherman Oaks. We tried out a new place, called "Heart of India" and it was unbelievably delicious. And have you noticed how sweet the waiters are at those restaurants?! I love when they are family owned and totally adorable. I definitely know where I'm getting my curry next time! Until then, I've got sooo much to do. I still need to pack for the east coast! I'm extremely excited to see my sister Dylana in Philly after the MANGO New York City event!
MEET ME this Thursday, May 12th, at the MANGO event in NEW YORK CITY! See all details to the event HERE!