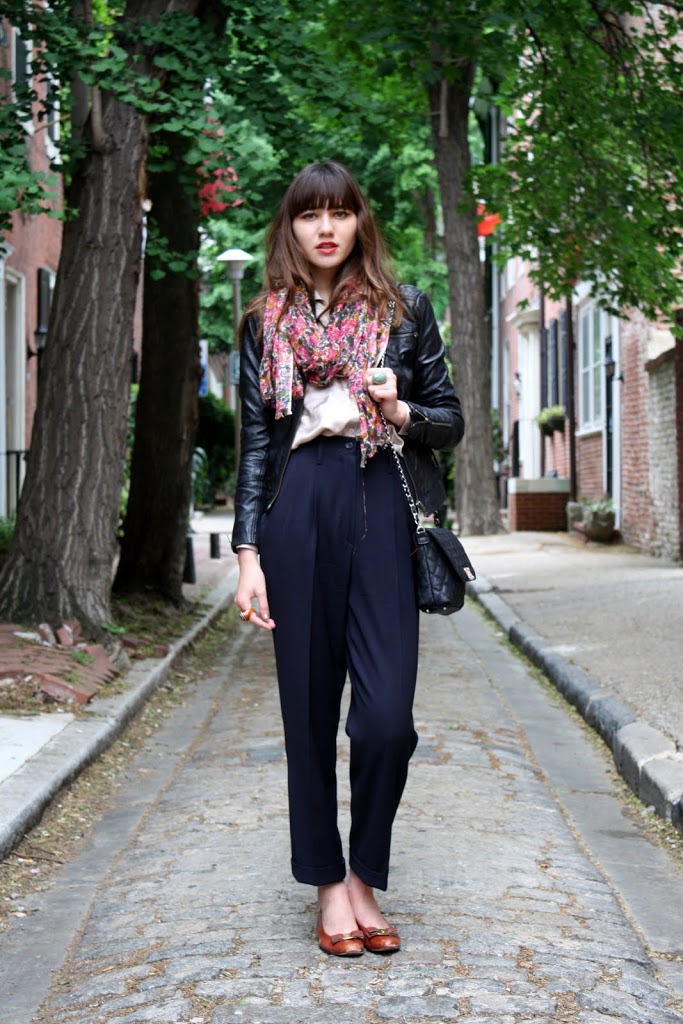 (Urban Outfitters scarf, Mango leather jacket, White + Warren blouse, Jil Sander trousers, Mango bag, Ferragamo flats)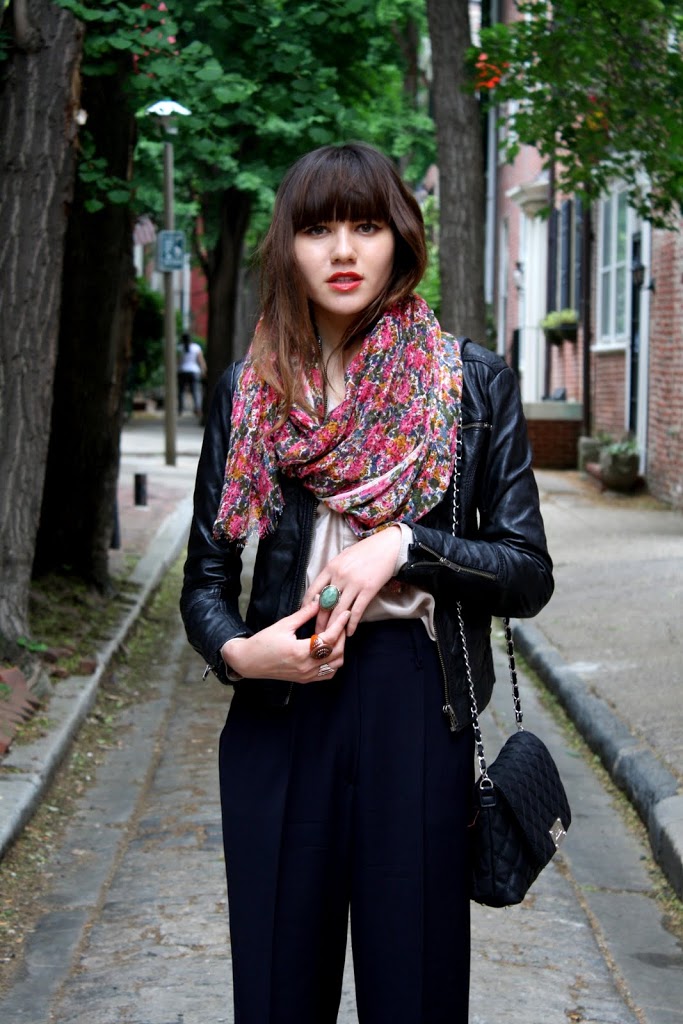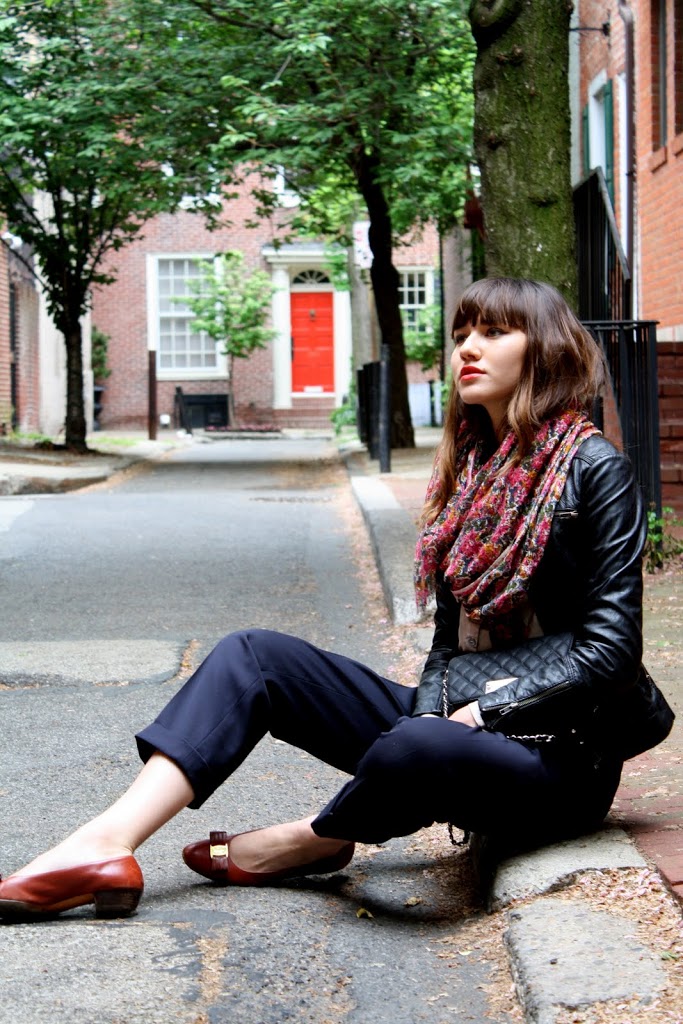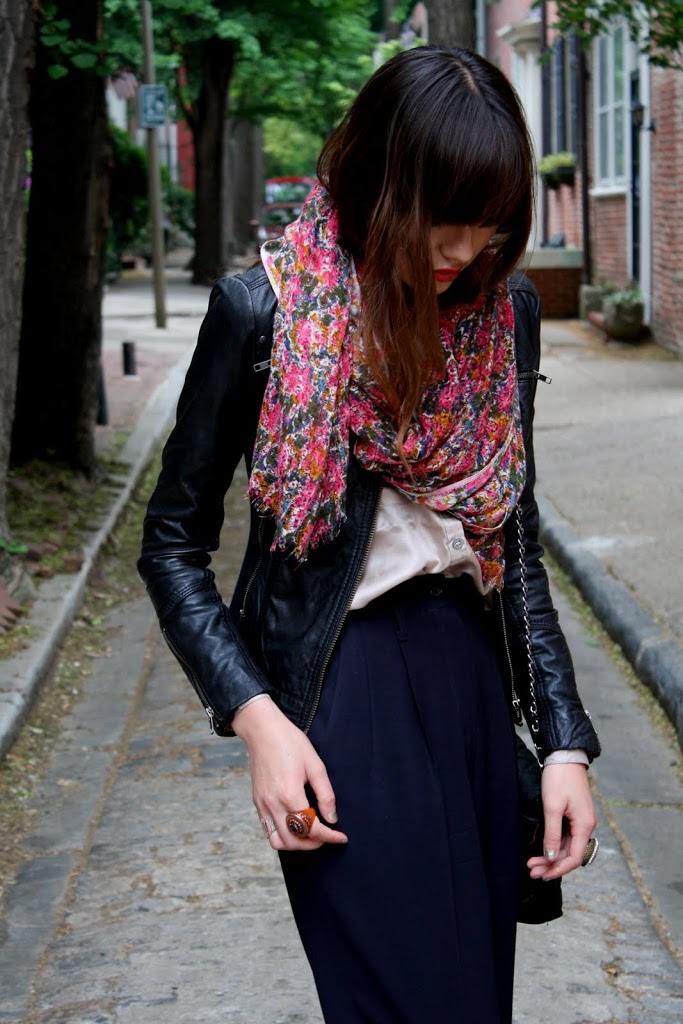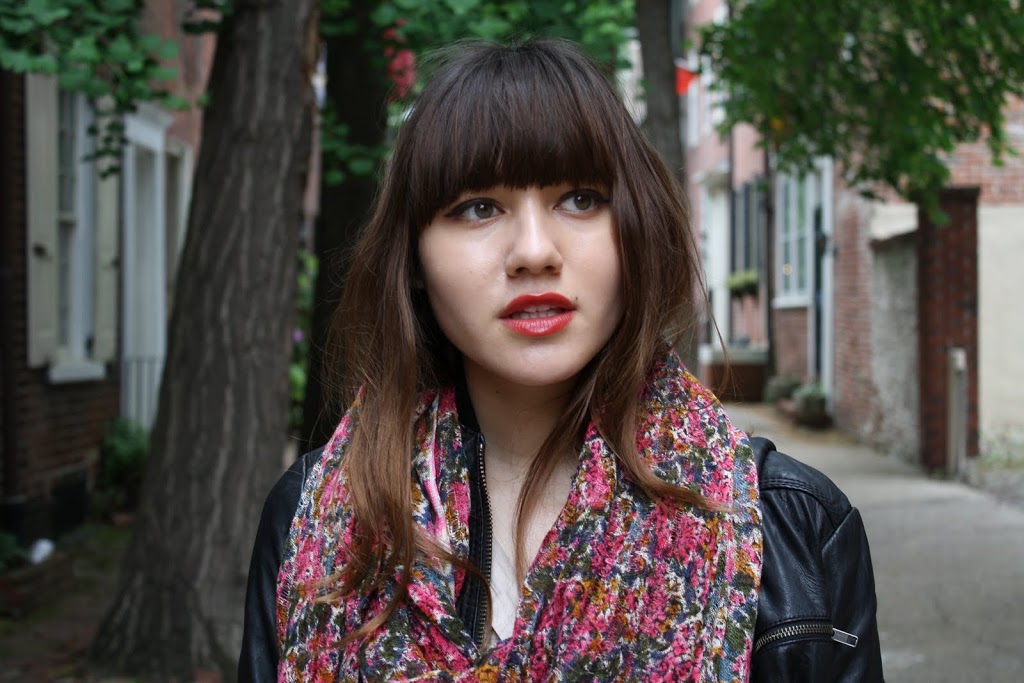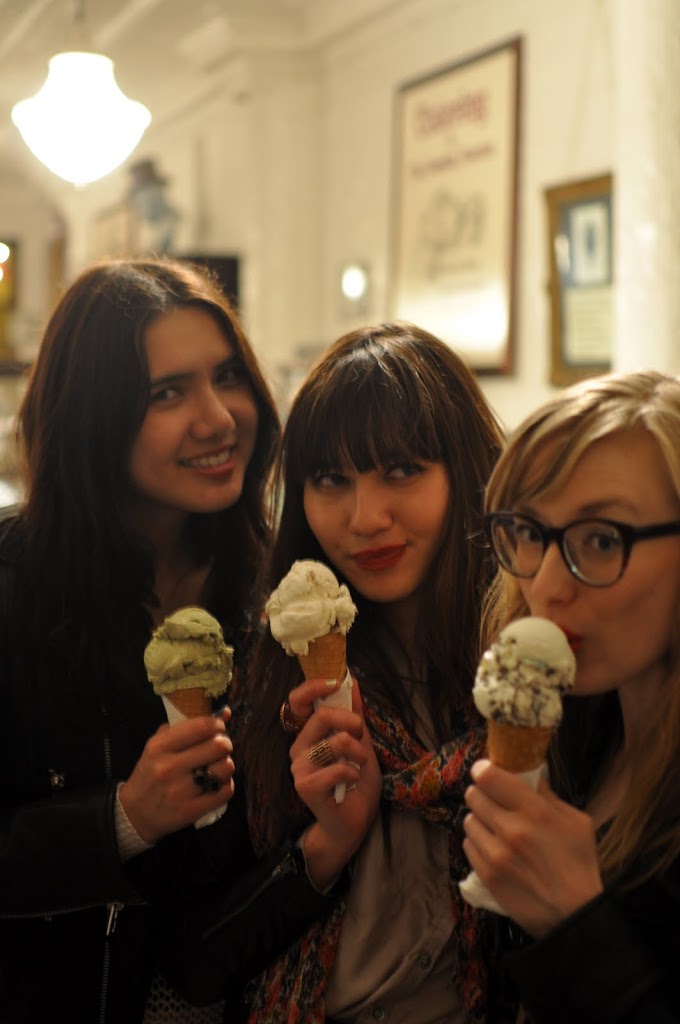 Out for ice cream with my sister
Dylana
and new friend/fellow blogger, Kim of
Eat Sleep Wear
!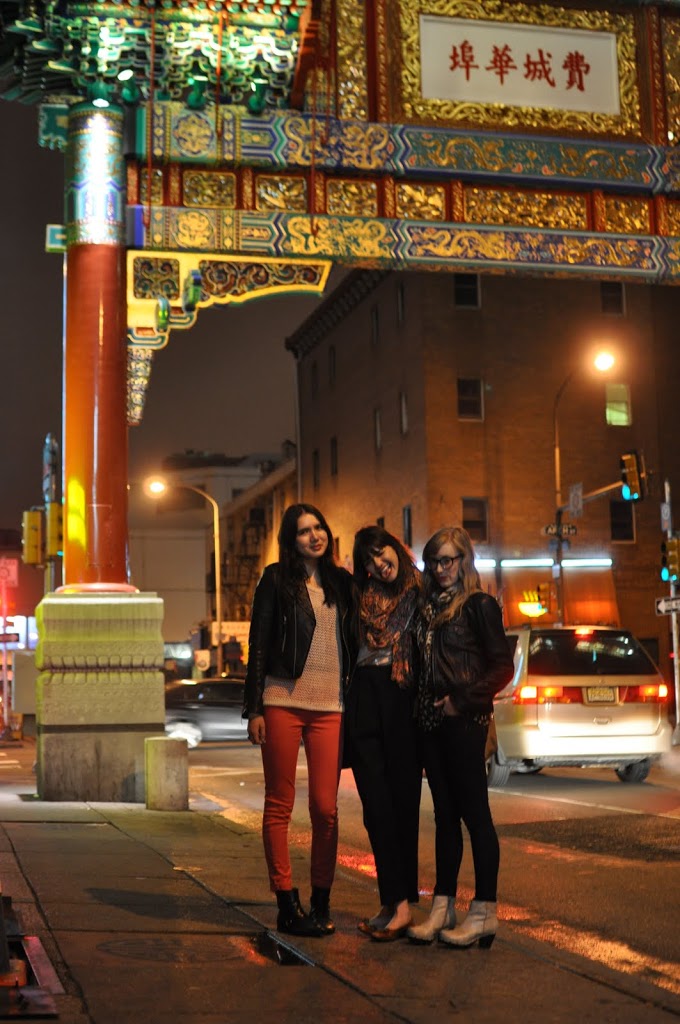 CHI CHI TOWN! Yeah!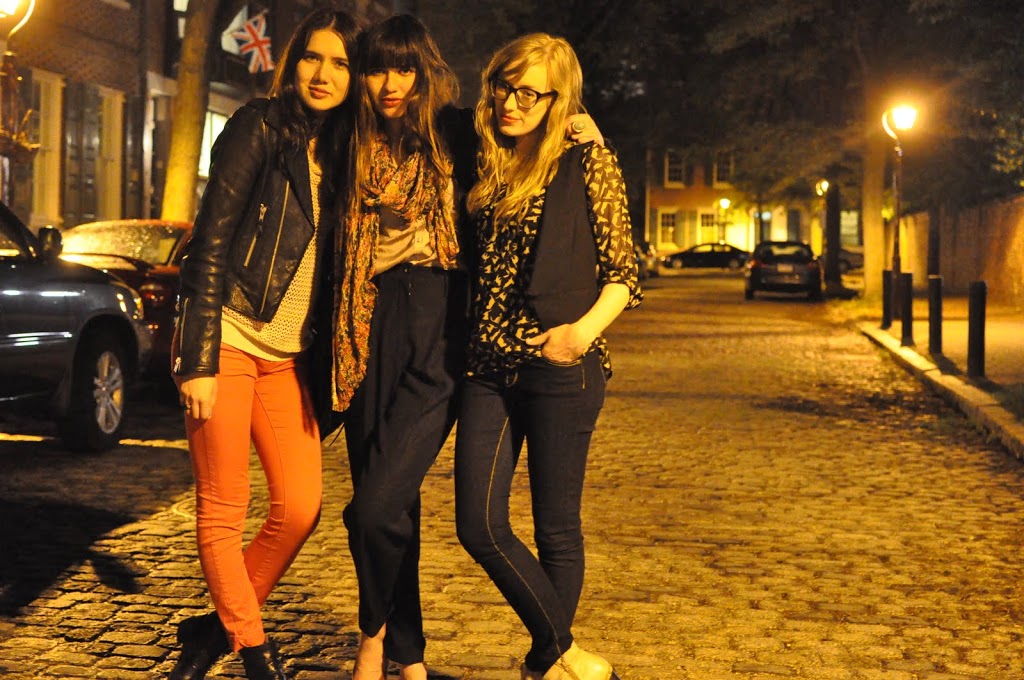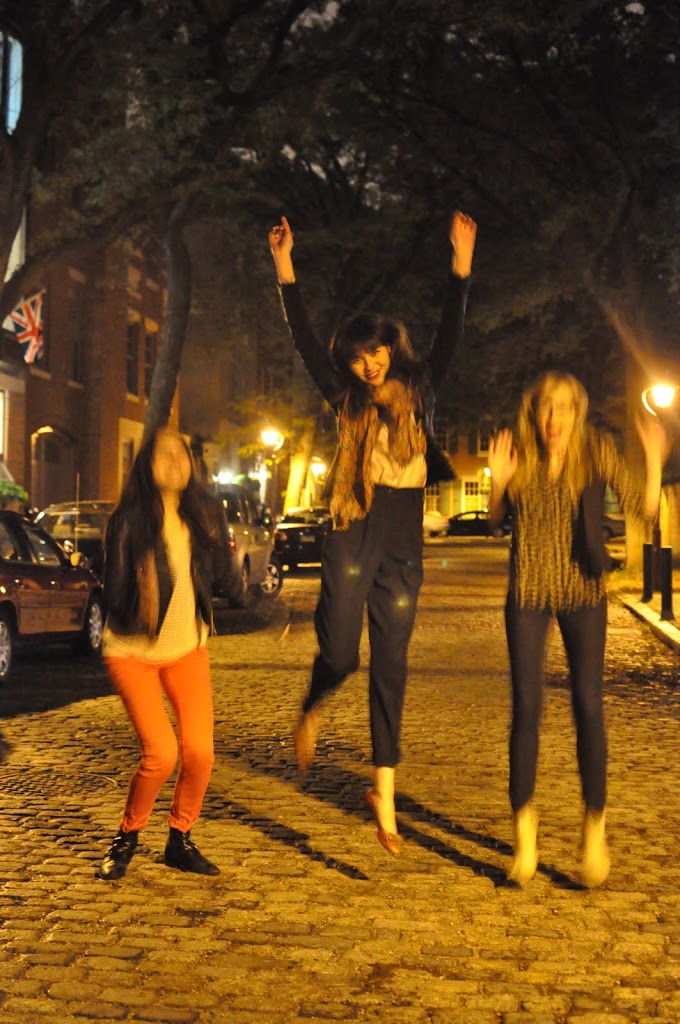 Getting major air in Old Town!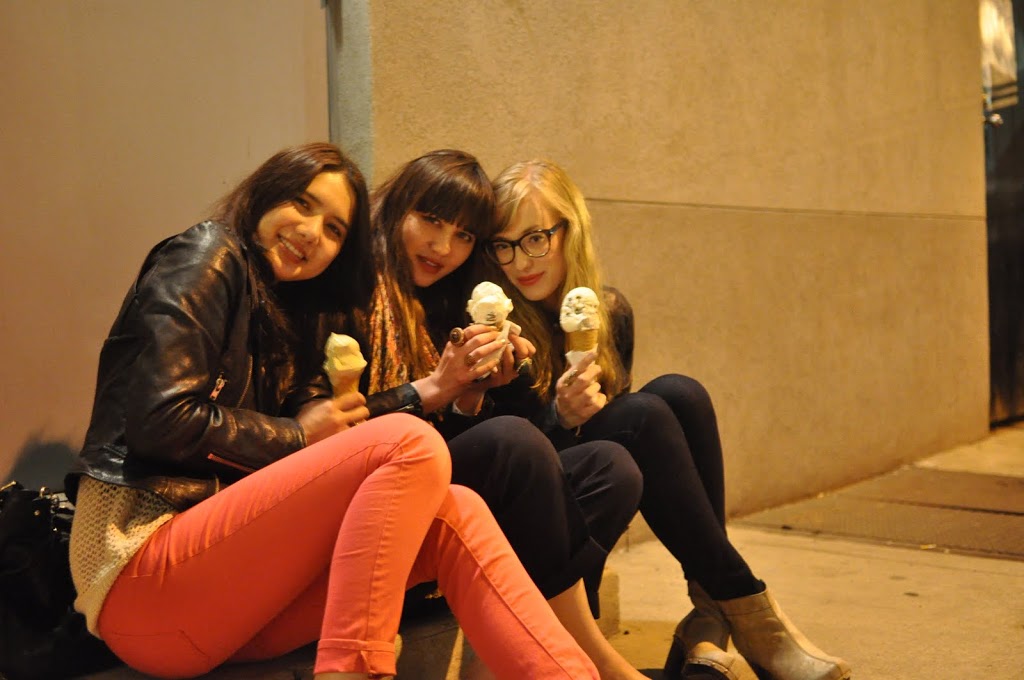 I spent this past weekend in Philadelphia, visiting my lovely sister,
Dylana
, who just moved there for her job at Free People! I'm so happy I got to visit after my time in New York. The weather was a bit gloomy during my stay, but it in no way stopped us from having a great time. Through Dylana, I met another adorable blogger, Kim of
Eat Sleep Wear
, and we all became such great friends! This gorgeous girl is super sweet and invited us over for drinks and a delicious pasta dinner! For the day out on my feet, helping Dylana apartment hunt, I made sure to wear a few layers to stay comfortable. I paired a great pair of trousers with a button up, a leather jacket, a floral scarf, and my Ferragamo flats (which happen to always travel in my suitcase with me). Very classic and great for a day out on the town! That night, we went out for ice cream at this super adorable little parlor in Old City. From there, we snapped a few night shots on the gorgeous cobblestone streets before the rain poured down so hard on us that we had to stop and wait it out by a store window. A complete stranger even walked by and handed us 2 umbrellas. Ohh, Philadelphians get me everytime haha! The city is super quaint and beautiful. Many more photos from my stay to come!