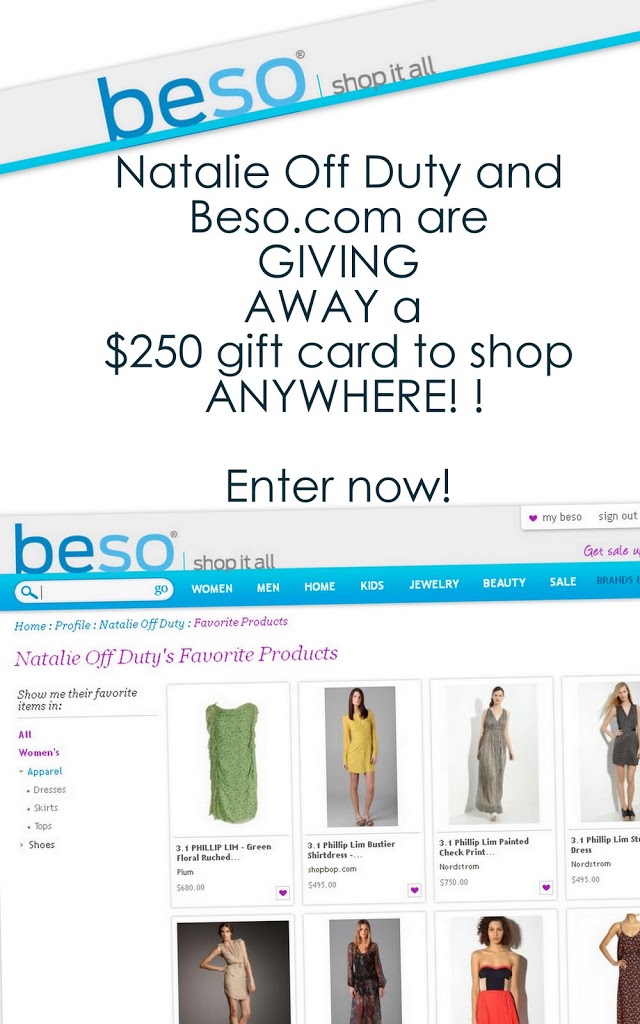 Starting today, Beso.com and I are giving away a $250 shopping voucher (good ANYWHERE) to ONE LUCKY READER!!
Beso.com is one of my favorite online shopping sites. I love how all of my favorite brands are there, in one chic and stylish place. Beso.com has even added a new feature. You can now "Favorite" items you love! Easy and simple! Here is a sneak peek at my profile and see all of my favorite items!
To enter my giveaway simply:
1. Follow me on Bloglovin'
2. Create a Beso.com account (takes 3 seconds) and "favorite" 10 items!
3. Comment below with you Beso.com username

GOOD LUCK EVERYONE! I'm sure you will find something you love!
Btw, HAPPY MOTHER'S DAY!!