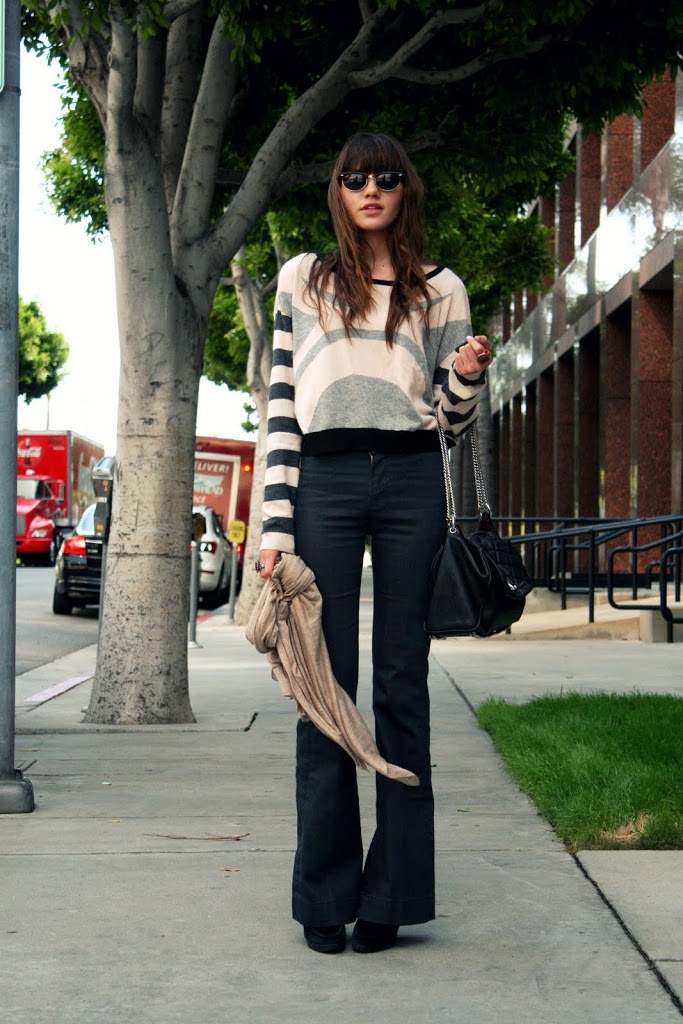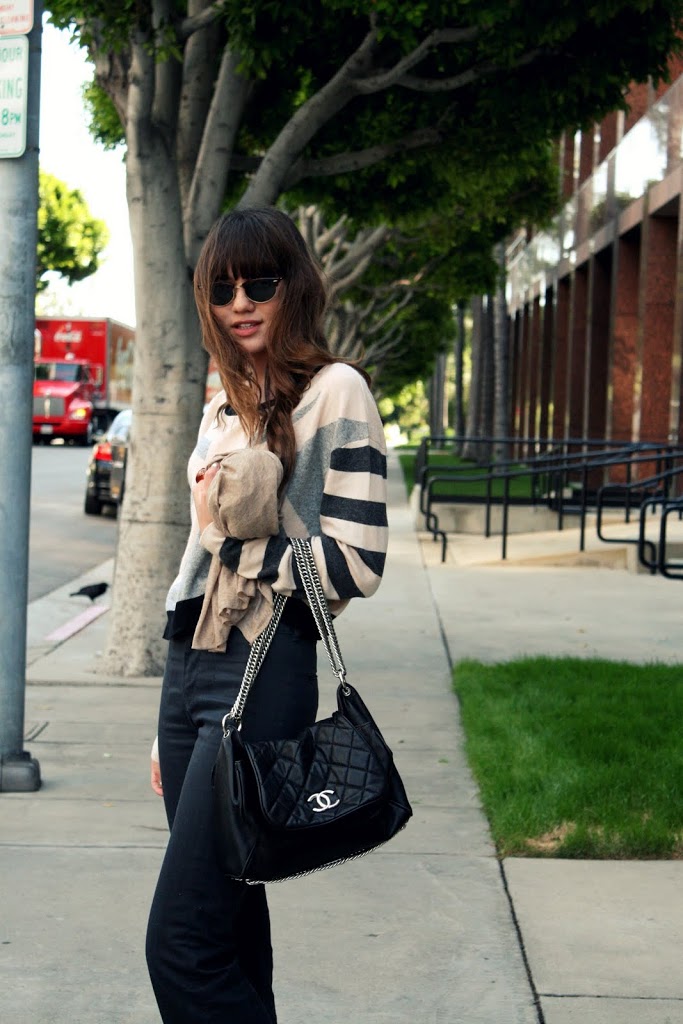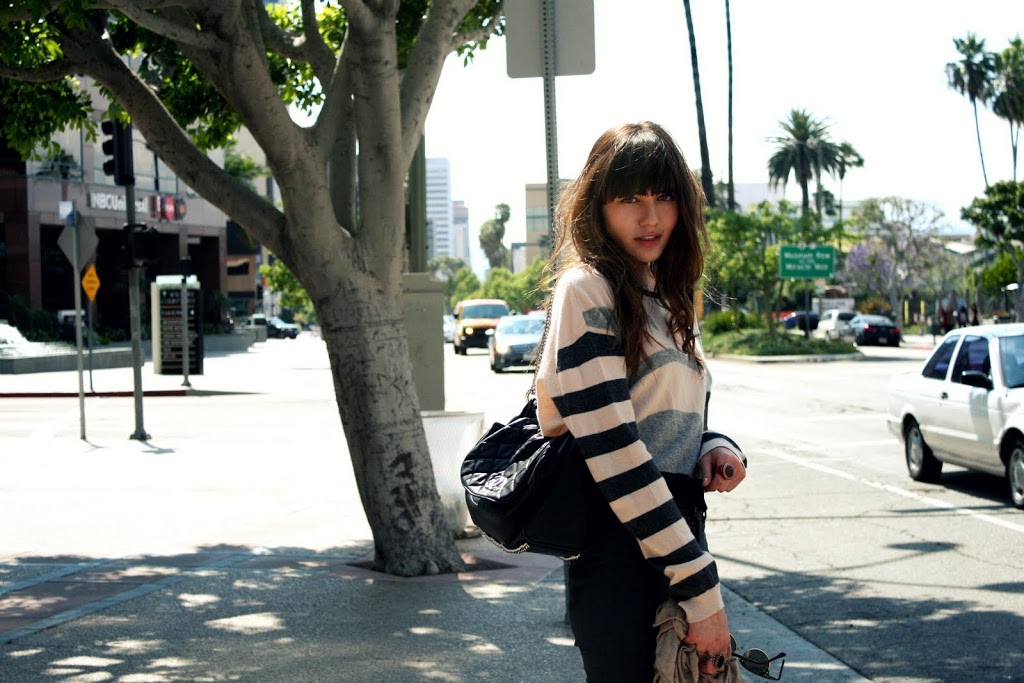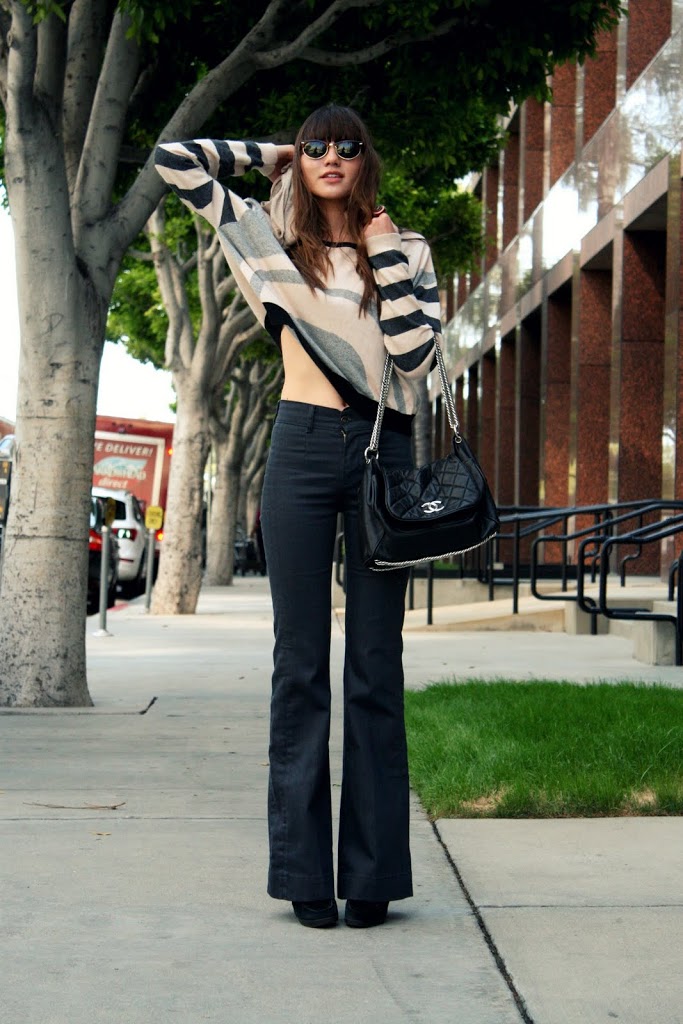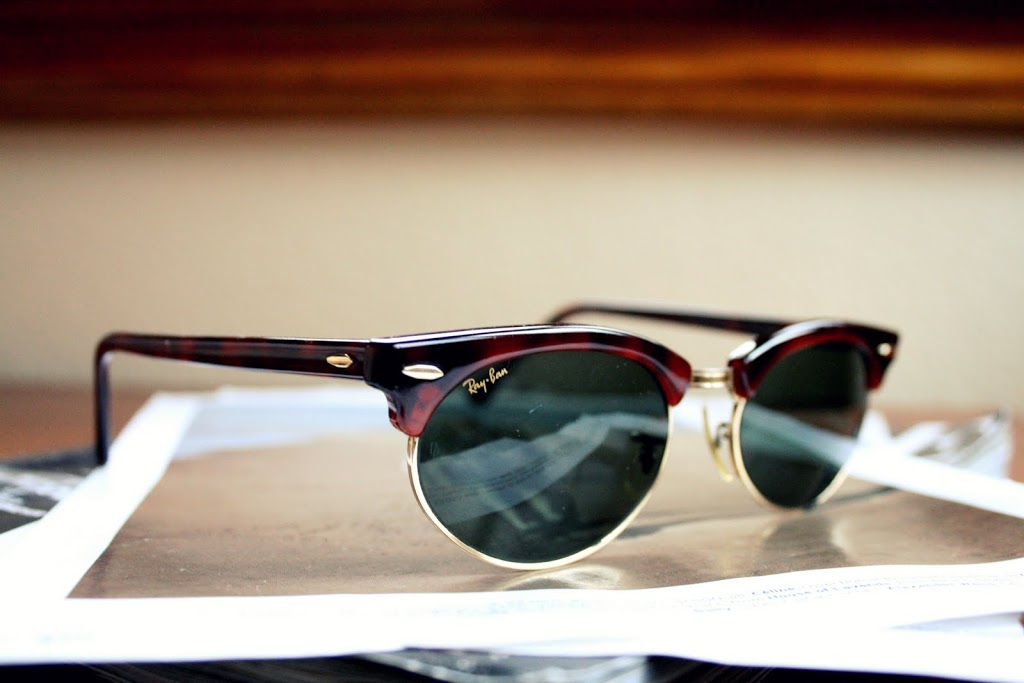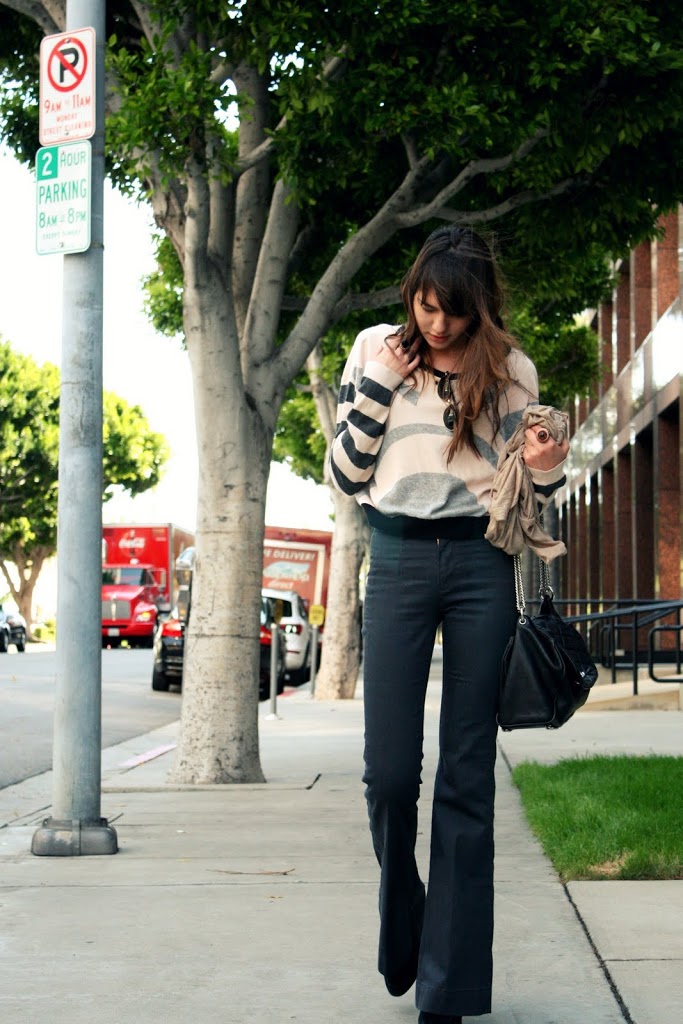 (Pixie Knit Wear sweater,
Rue De
Jeans, Chanel bag, Vintage Ray-Ban sunglasses)
I wore this to a meeting recently and I am obsessed with these jeans! The high waist with a flare totally elongates the body. Flares used to scare me, but this dark gray pair is a modern take on the 60's style. Paired them with a cropped knit sweater and my favorite shades. I cannot stop wearing these vintage Ray-bans that my mom picked up for me one weekend at a vintage boutique. I wonder if they still sell this smaller shape?
Anyways, this week has been SO HECTIC! I am in the midst of moving to NYC for work and of course working on some really exciting projects at the same time. All I know is that I will be flying back and forth from NYC to LA and vice versa quite a lot. Gotta get used to the 6 hour flight hehe! One thing though I'm beyond excited about being able to work in NYC, is how much closer I am to Dylana! So crazy how things work out! We will both be east coasting it from now on!!