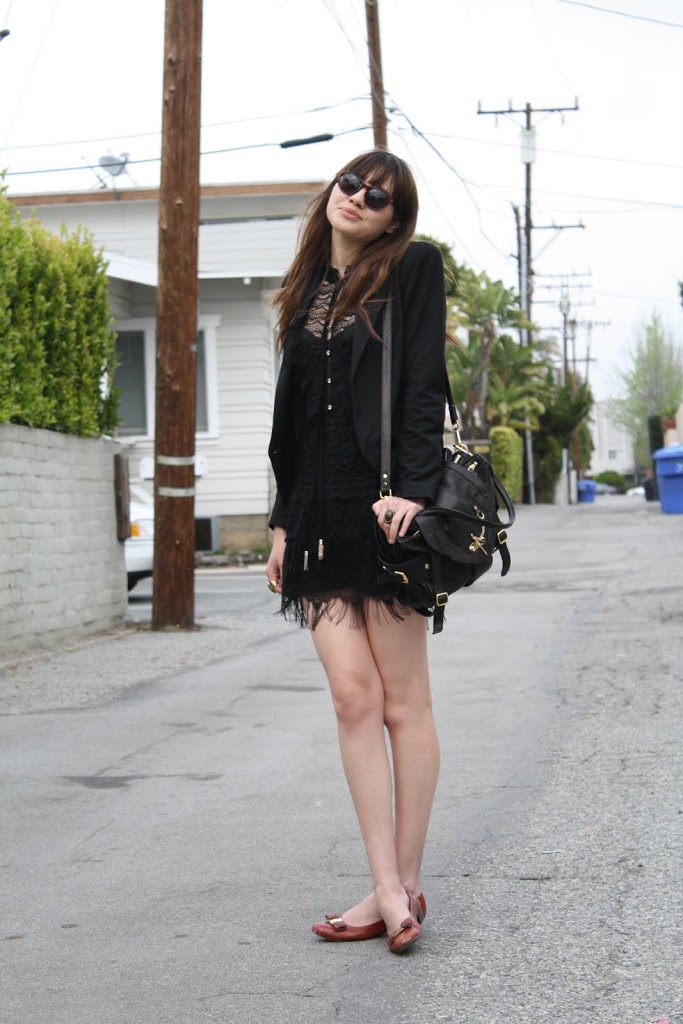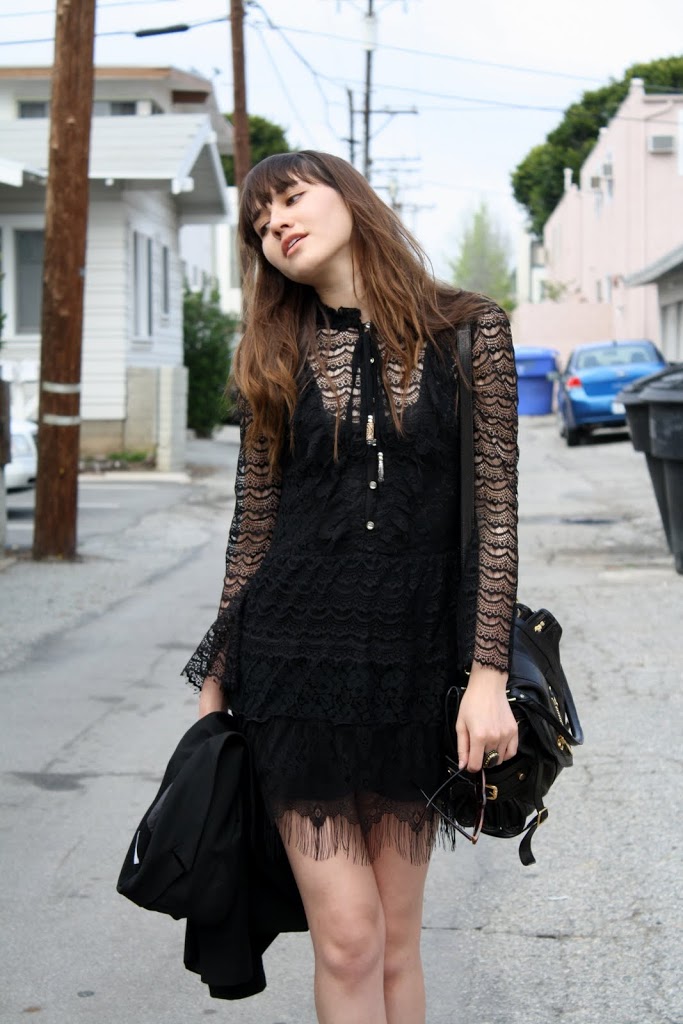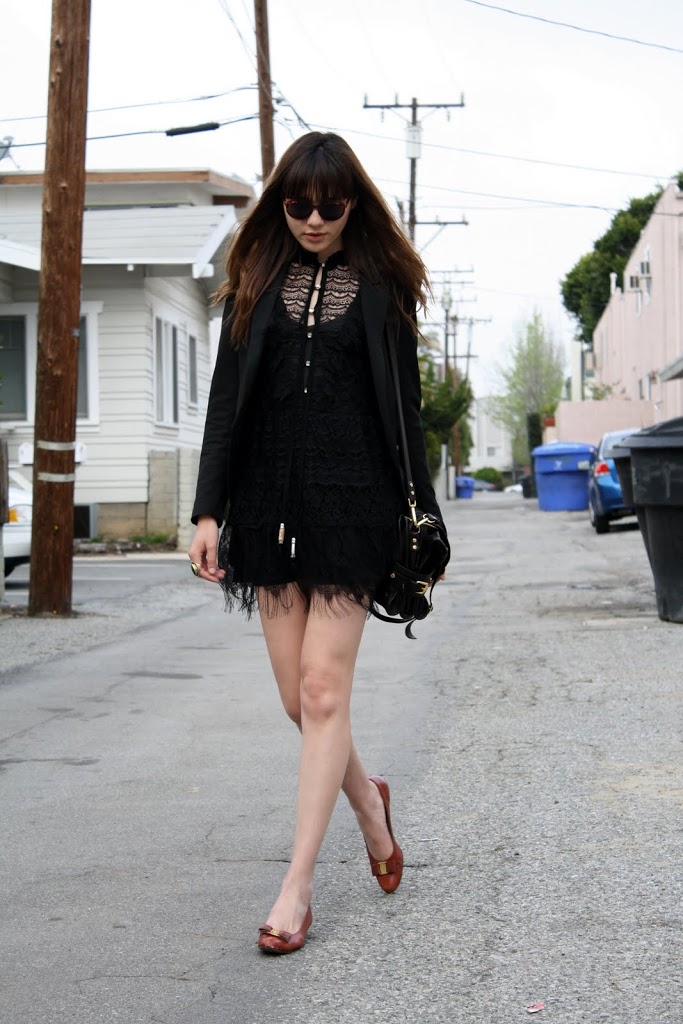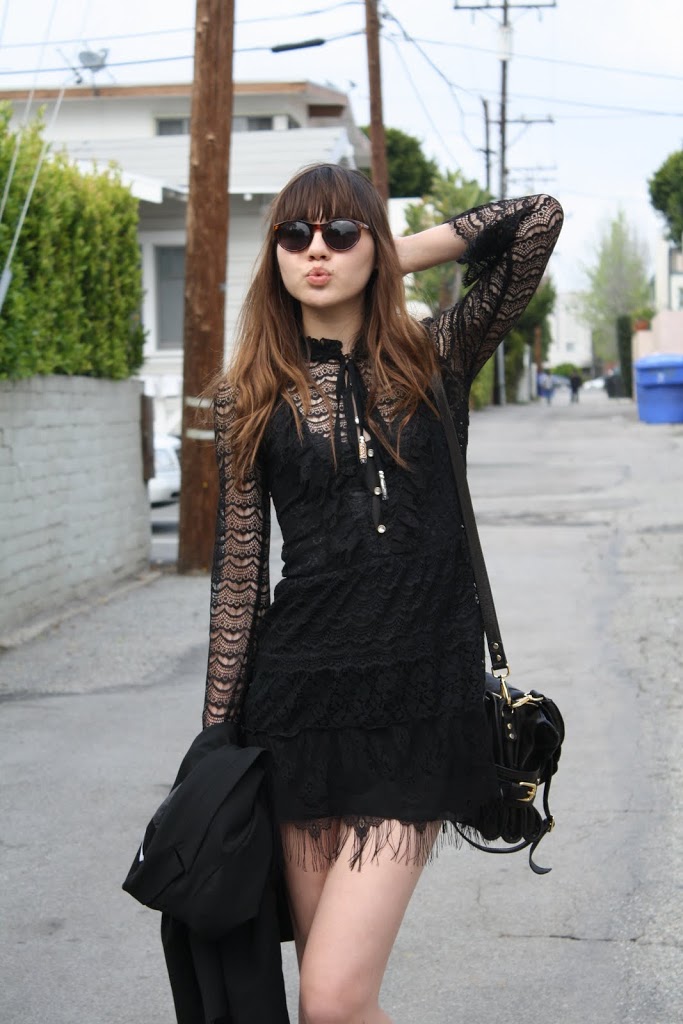 (Meghan Los Angeles dress, Promod Blazer, Vintage Ferragamos, Velvetine bag)
Here I am during an evening out with friends, wearing an adorable lace dress by Meghan of Los Angeles. The little fringe details along with the high neckline and mini-ness, makes this dress one of my favorites. I like how it can easily transition from something to wear day to night.
And can you believe it is FRIDAY?! Time really does fly when you're having fun. This week has been intense with work and everything else in between, but I've been having the time of my life. Everything feels a lot more like play rather than work. I'm excited to share all the images from my photoshoots with you when they are out! With all this madness, how is it possible that there is still more fun to go around? Welp, there is! Meet me tonight, just before the weekend hits:
Tonight, Friday the 8th, I am hosting the MANGO store event in Santa Monica (5-8pm). Meet me there! I will be singing at the event! There will be: Music. Hors d'oeurves. Free Drinks. Shopping w/ 30% off everything. I will be giving away a $500 MANGO gift card to one lucky attendee. You style a MANGO look, get your picture taken by the photographer, and I will pick a winner at random. See you there!
See details to the event HERE!