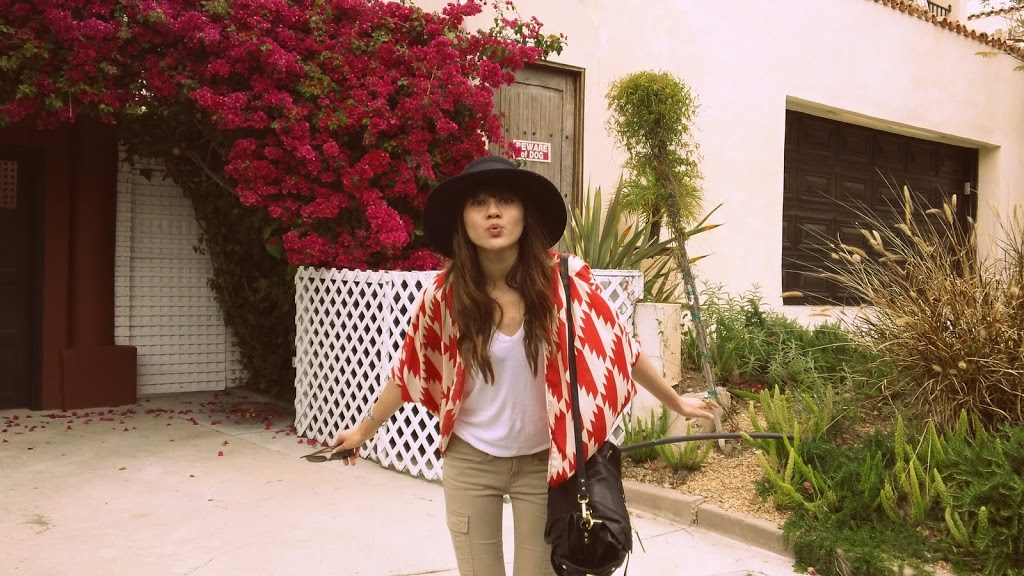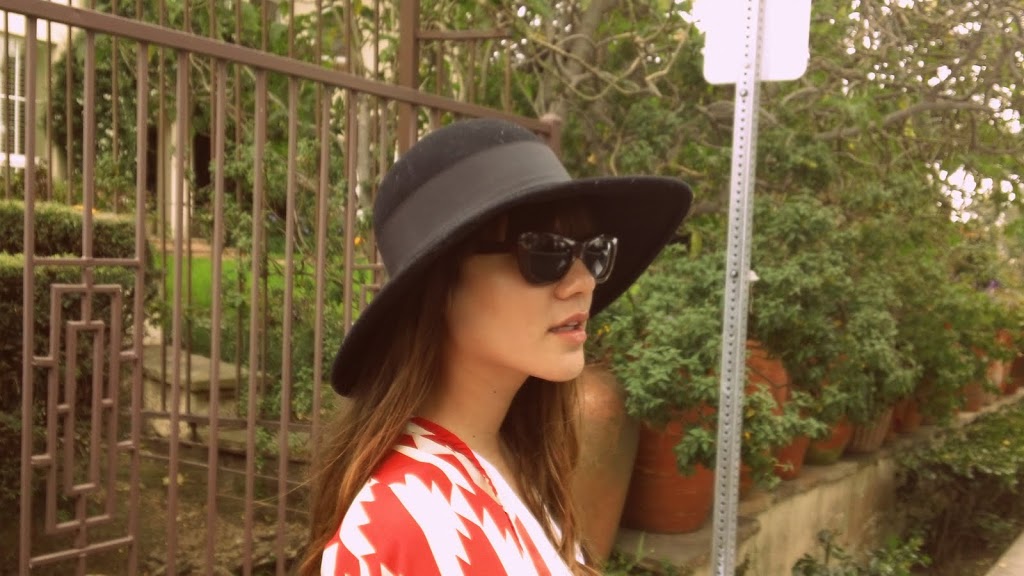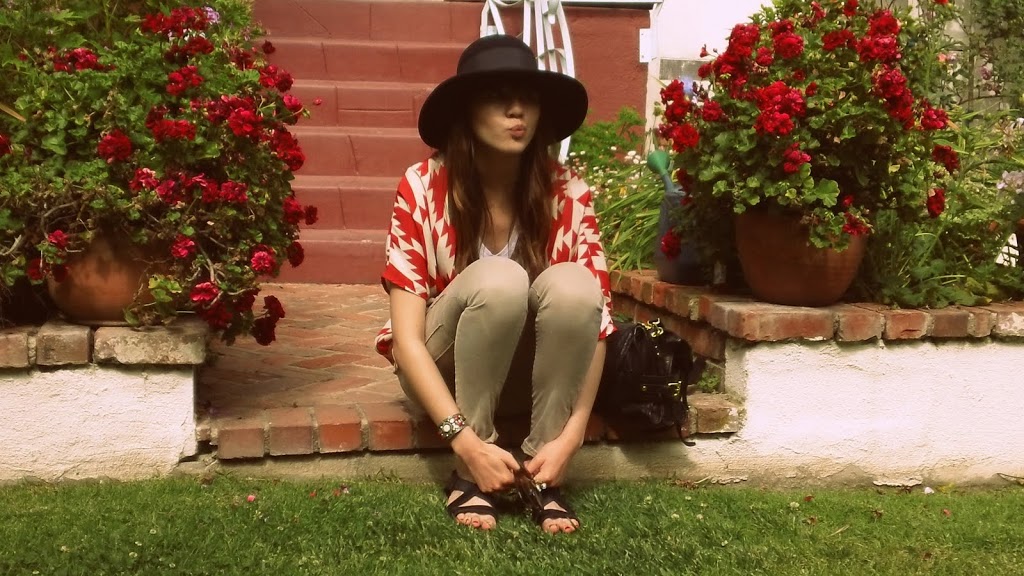 Everything grows better in California…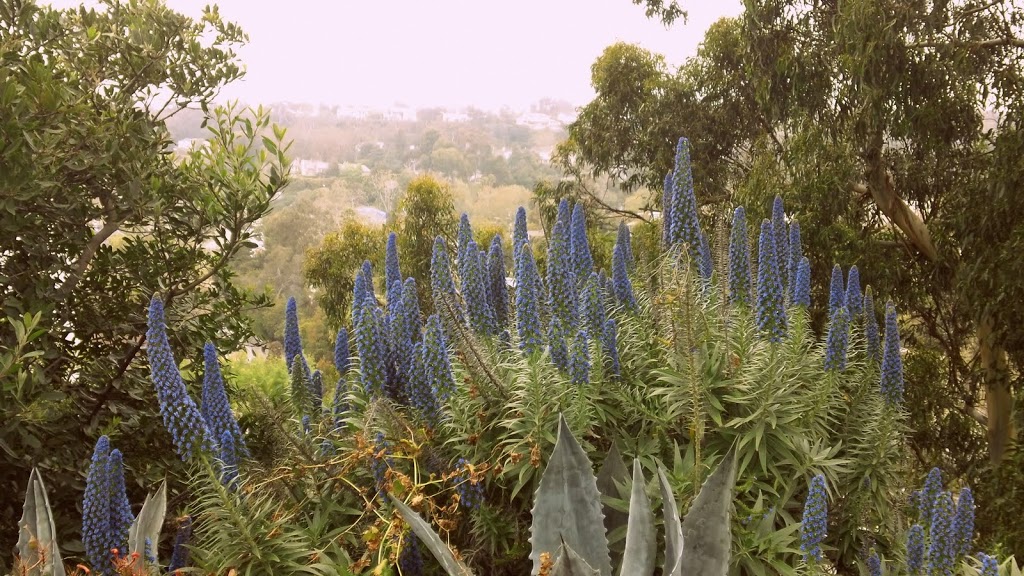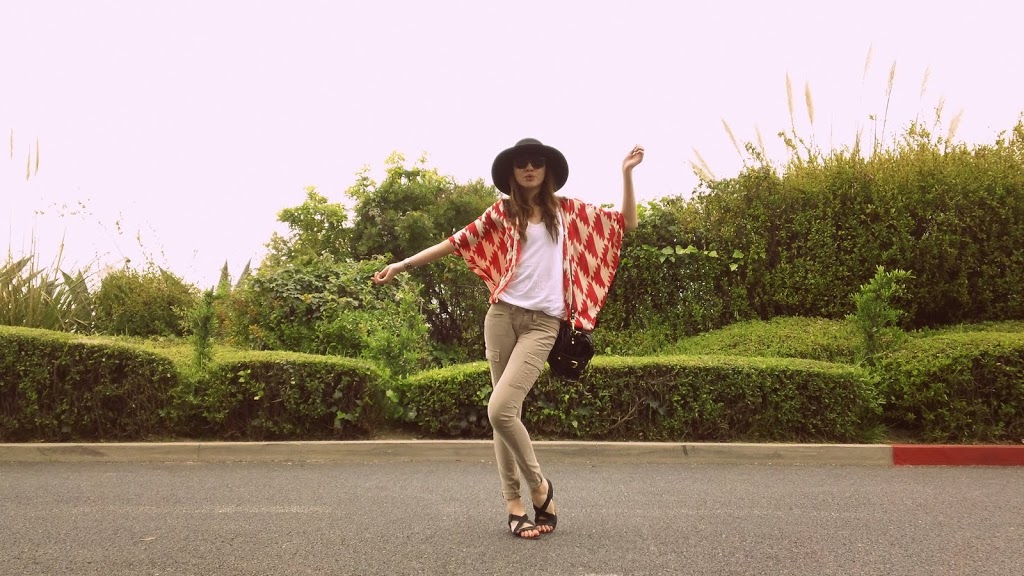 Up to GIVE AWAY: this great pair of Big Star cargo jeans!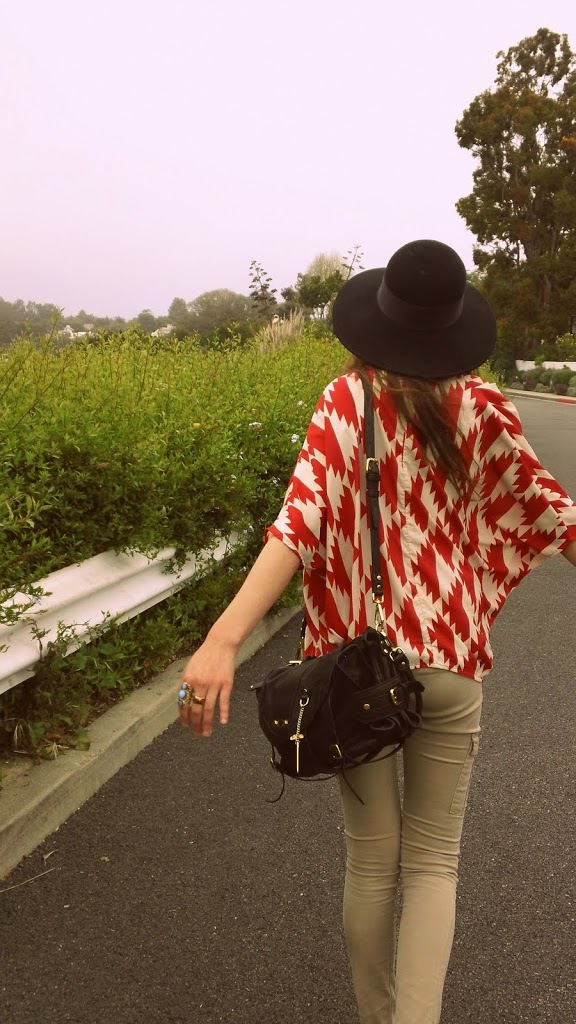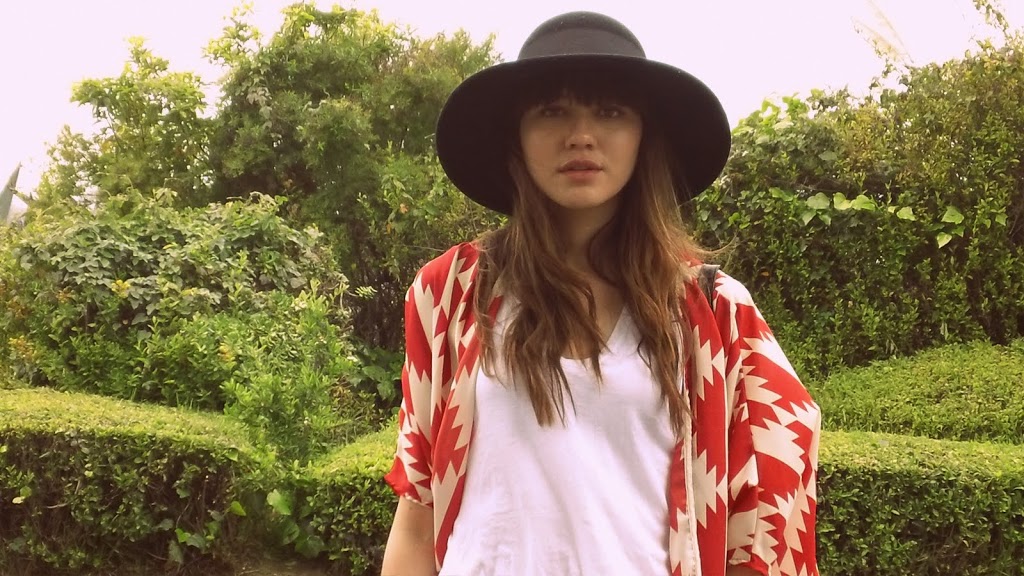 (
Big Star
jeans
, Herff Christensan tank, Hallelu cardigan, Vintage hat, Velvetine bag, Free People sunglasses/accessories)
I took a long hike up the side of the road overlooking the breathtaking beautiful Santa Monica Canyon. It was such a gorgeous day: clouds with a crisp, cool breeze. Perfect escape from the valley area which was hot as an oven that day. I decided not to bring my huge Canon and instead went with my mini Sony "Bloggie" camera for the hike. My shoulder really needed a rest! Here I am wearing one of my favorite simple spring looks: a huge vintage hat and a bright printed cardigan over a great pair of cargo skinny jeans. I'm pretty obsessed with these Big Star jeans at the moment. They are soft as suede and have the skinniest ankle. I'm excited to shoot with Big Star early next month! But for now, it's GIVEAWAY TIME! woooohoooo!
Starting today, I am GIVING AWAY this same style of Big Star jeans to ONE LUCKY READER!!
Simply:
1. Comment below with you email address

2. Like me on Facebook!
3. Like Big Star on Facebook!

GOOD LUCK EVERYONE!! I know you will love this jean! This contest will run until Sunday, April 24th!