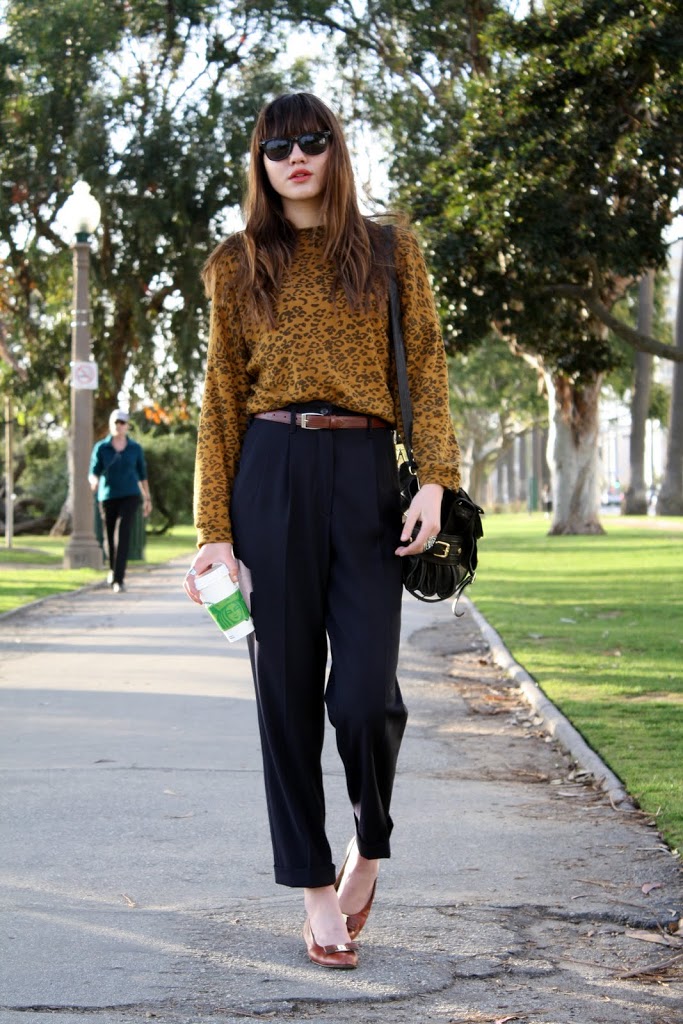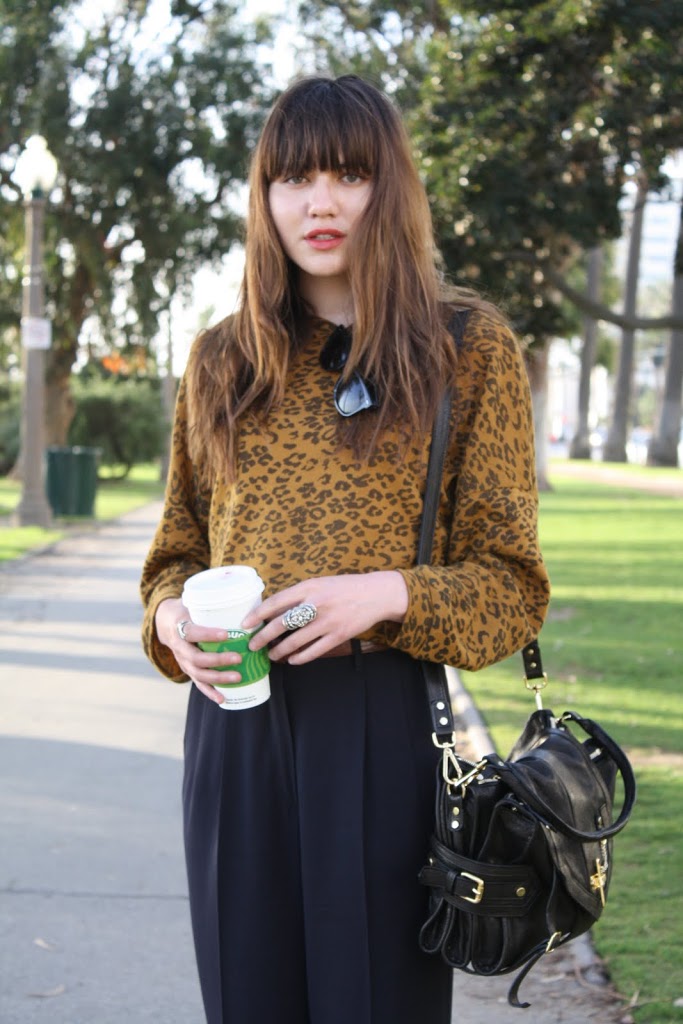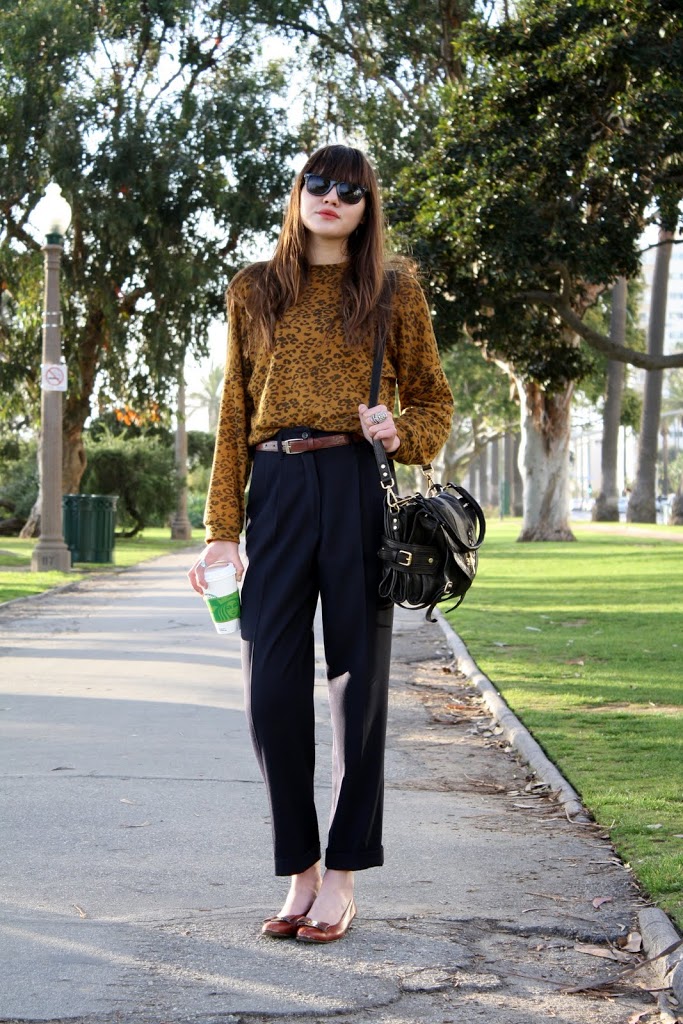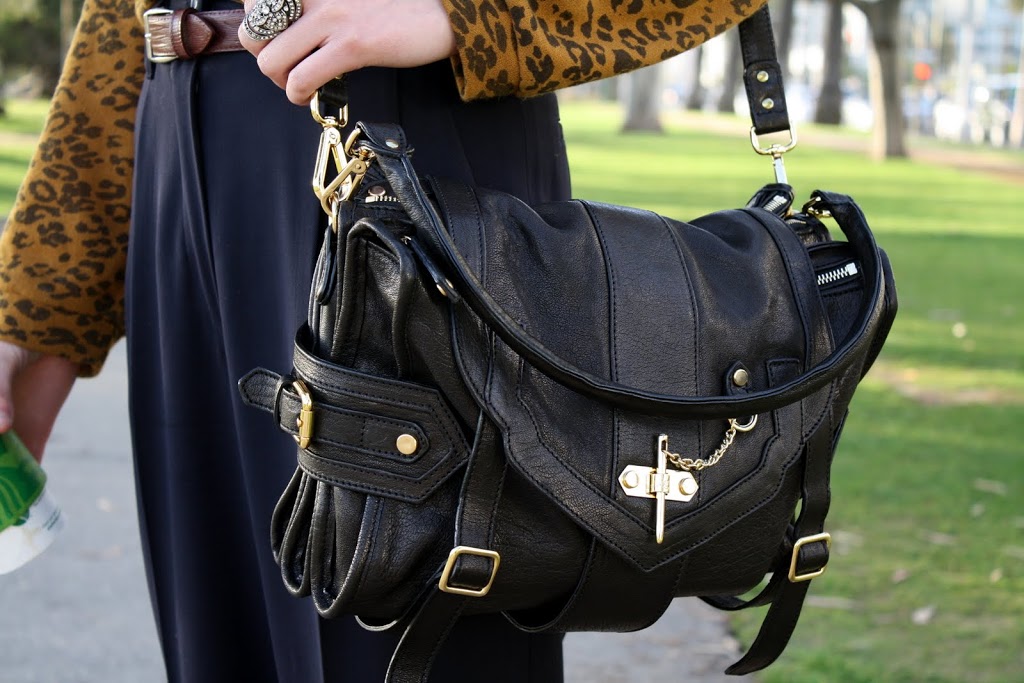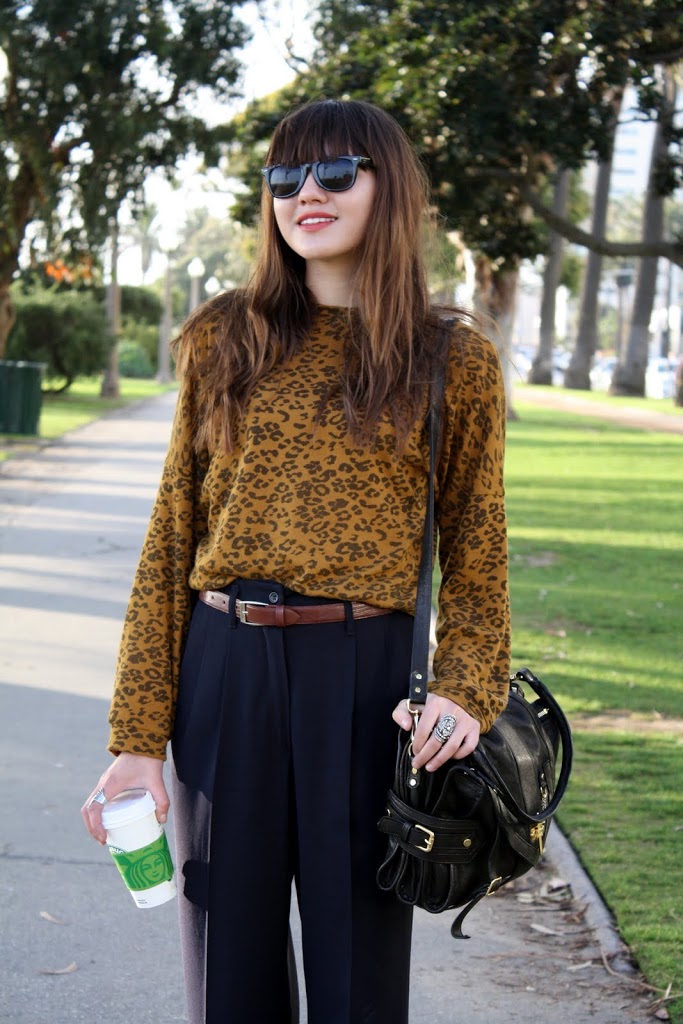 (
Threadsence
sweater, Jil Sander trousers,
Velvetine
bag, Vintage belt, Vintage Ferragamo flats)
Spent one afternoon walking Ocean Avenue, getting back into the California vibe after my stay in Europe. Being back with my family is the best. I missed them! I went with a very relaxed, classic outfit for my evening out for coffee and shopping. I paired an animal print sweater with my favorite Jil Sander trousers. My new carryall is the one that steals the show though! I just received this new Velvetine handbag from Paris and I instantly fell in love with it the moment it arrived at my doorstep. The details are amazing and leather is superb. The first thing I do when I receive a new handbag is sniff the leather. And this one's smell won me over for sure! The 3 inner zippers also makes it easy for me to search all my things. I definitely needed a new shoulder bag and this one is perfect. I'm such a huge Velvetine bag fan now!
I hope everyone has a fantastic week! Mine is a bit crazy at the moment. I'm shooting everyday gaaah, but I love the hectic schedule. Ending the week at the MANGO event:
I am hosting the MANGO event this Friday, April 8th, in Santa Monica (5-9pm). Meet me there! I will be singing at the event! There will be: Music. Hors d'oeurves. Free Drinks. Shopping w/ 30% off everything. I will be giving away a $500 MANGO gift card to one lucky attendee. You style a MANGO look, get your picture taken by the photographer, and I will pick a winner at random. See you there!!