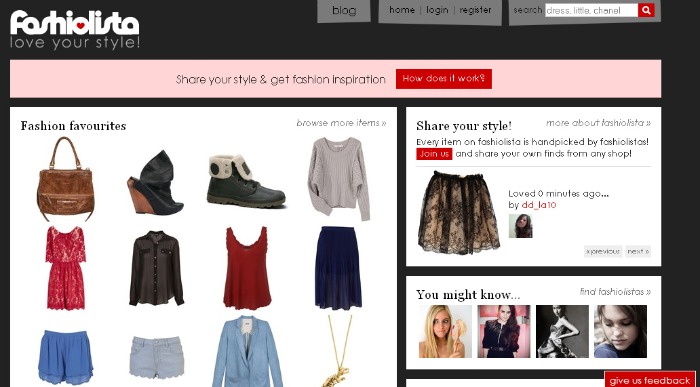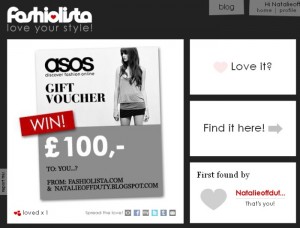 Have you girls heard of
Fashiolista
before? If not, then now is your chance to join the Fashiolista community!It is one of the coolest fashion communities out there, helping you manage that great big (and quite scary) world of online shopping by allowing you to look through fellow Fashiolista's favorite clothing and accessories items online and save your own all in one place! It's a fun and easy way to inspire and get inspired!

Fashiolista is teaming up with me to throw an exclusive giveaway for you all to enter to win a


£100 ASOS Gift Voucher

!

How cool is that? ASOS is where my dream wardrobe is all at!
To enter, all you have to do is:
1.Create your own Fashiolista account if you don't already have one
2. Love the ASOS Giftcard by clicking on the heart button here (as shown in the second picture featured above)
3. Follow me on Fashiolista
Don't forget to Like me on Facebook/Follow me on Twitter to view the winner!
This contest will run for 2 weeks until Monday, March 14th. Good luck!!