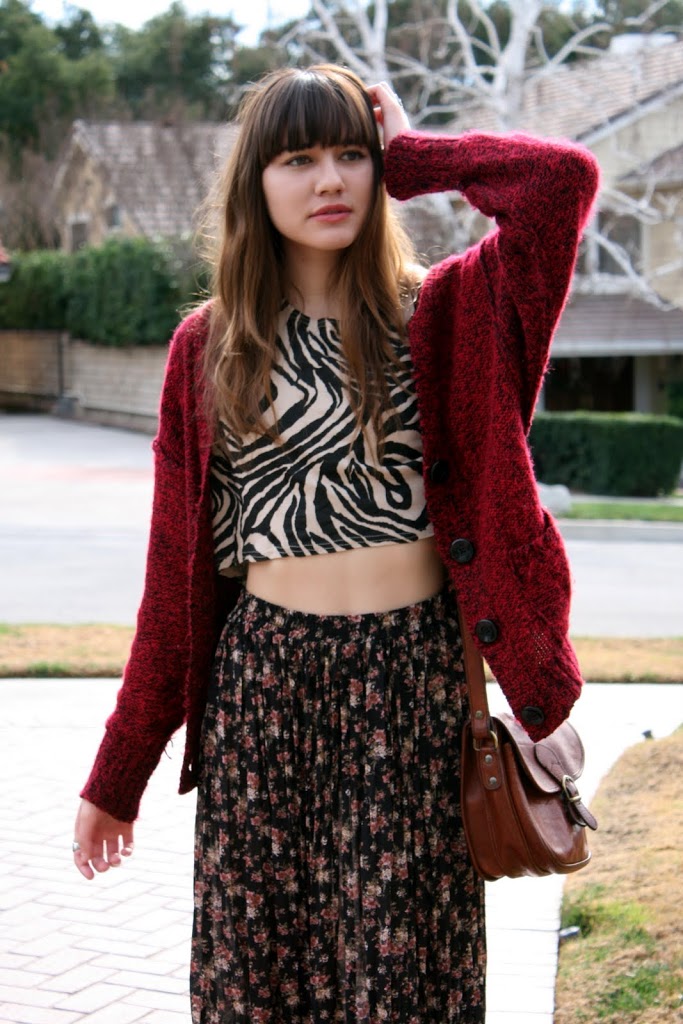 (Modcloth Sweater, 80's Purple tee, Vintage skirt and bag, Salvatore Ferragamo flats)
I've been playing around with everything in my closet lately trying to keep things fresh. Instead of staying simple like I normally do during the week, I decided to throw a few different prints and textures together. And here you have it, what I came up with. My mom ran into me as I was heading out the door and she was like "wait, you're going out like that?" and I said "psh YESH" under my breath in an annoyed-out daughter kinda way. It's such a comfortable look and I can't wait to wear it again even if it is slightly bagladyoffthestreetwhoforgottolookinthemirrorbeforeleavingthehouse.
As for what I've been up to, all I can say is things are crazy busy. I'm working nearly every single day next week. Not complaining by any means, I'm actually pretty excited. I've got some modeling and of course some fun blogging relating things going on that I can't wait to share with you! I have a day off next Saturday, where I'm hoping to spend the day meeting up with all my favorite LA bloggers! It's always so much fun when we get together because unlike most of my other friends, they LOVE taking pictures and don't get scared when I whip out the camera. Even though I'll be out and away from the computer most of the time, I'm going to try my very best to update the blog at night! Adios amigos. For instant updates, just follow me on Twitter! HAPPY WEEKEND!