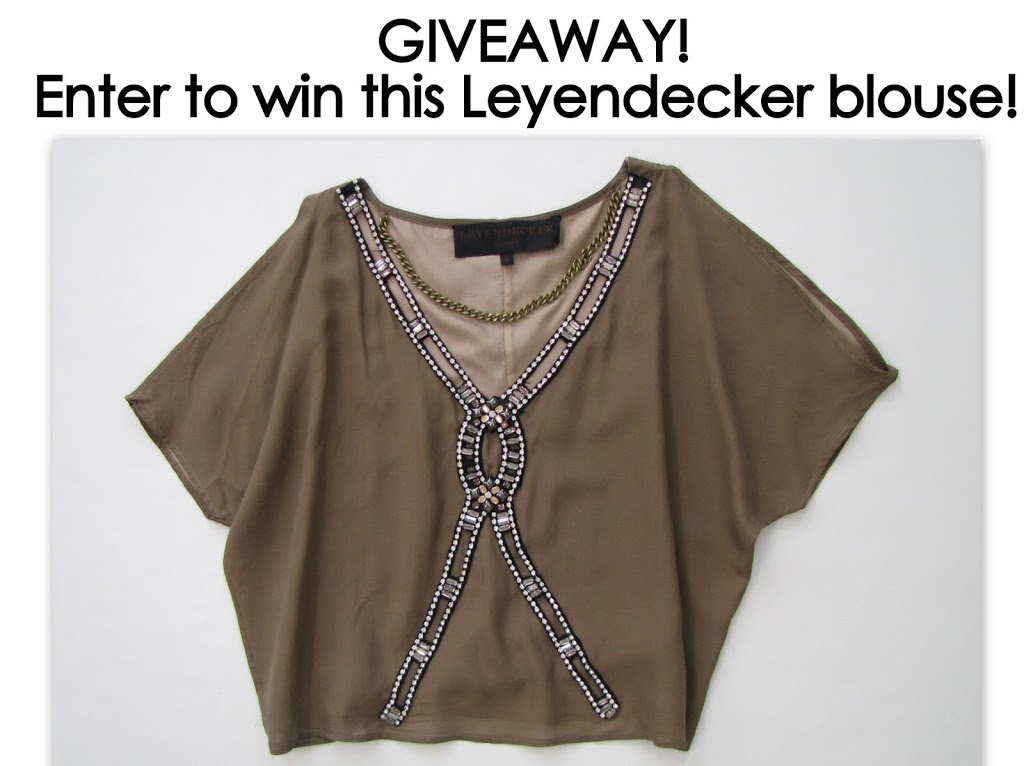 It is that time again!
One lucky reader will win this gorgeous blouse by LEYENDECKER!
How pretty right? I love the loose fit, crop cut, and beaded detail. Talk about a stunner! I think it'd look so beautiful with a simple pair of skinny jeans or miniskirt for Spring. This Los Angeles based brand is one of my favorites thanks to their simple, unique pieces!!
To enter simply:
1. Follow me on Blog Lovin' and VOTE for me in the BlogLovin' Awards as Newcomer of the Year! (I will love you so much for it!)
2. Leave a comment below (with a valid email address)
3. Follow me on TWITTER for updates and to see the winner!
(Special promo code for my readers to receive 20% OFF all LEYENDECKER items is: 'leyendeckerluvsnat' and is valid within the next month!)
I hope everyone's week has been great so far! I've been having the time of my life. So many exciting things happening, even more to blog about. Updates soon! GOOD LUCK EVERYONE!! This giveaway will run for one week, until Wednesday night, February 2nd!