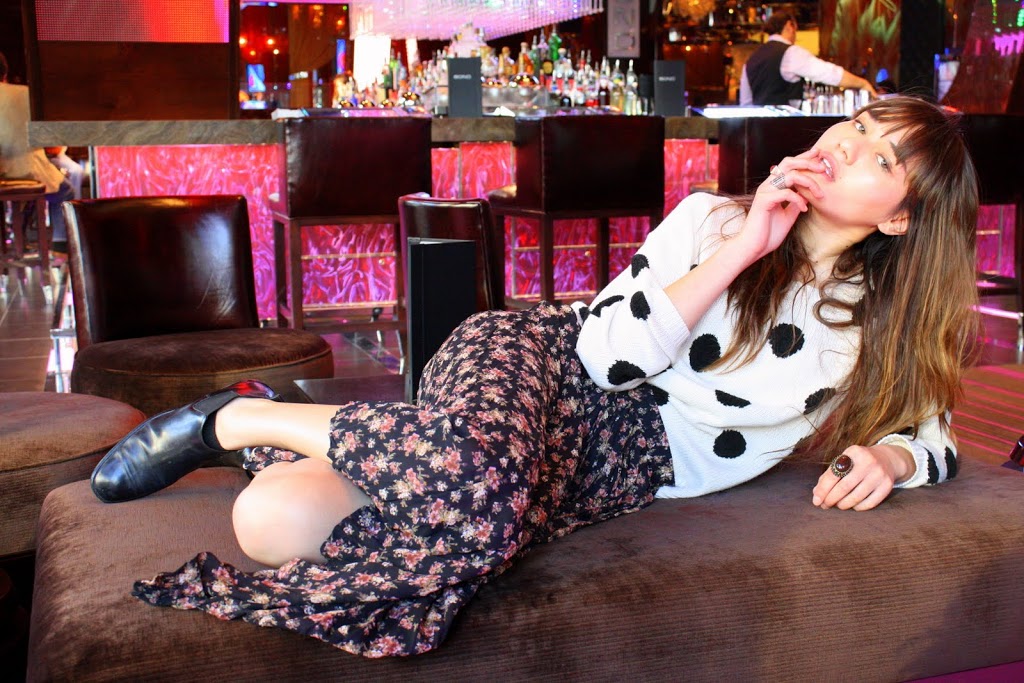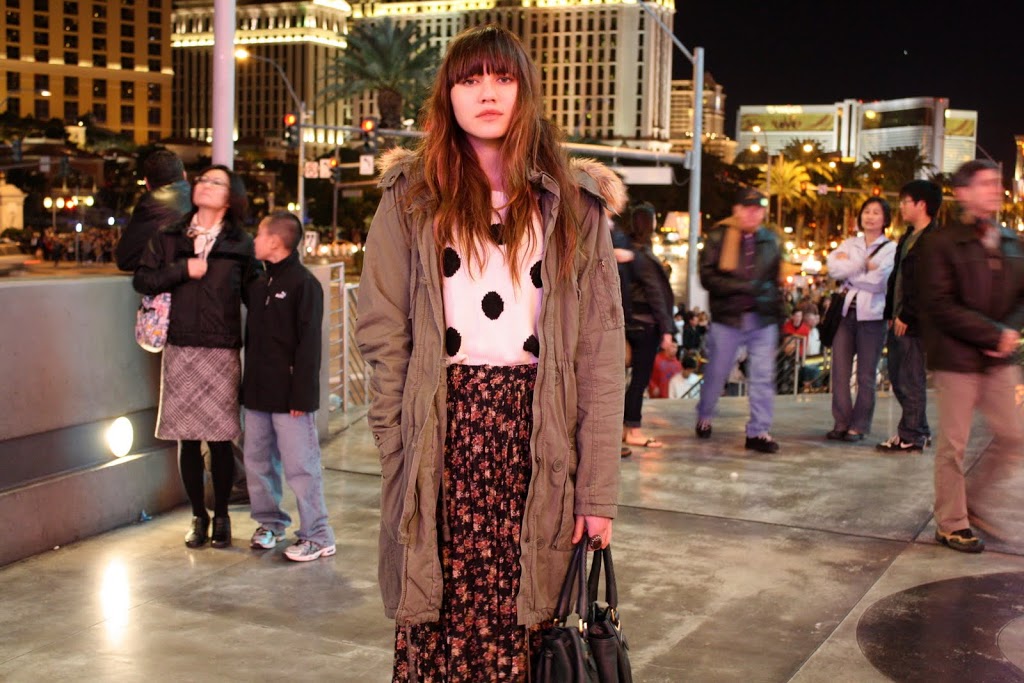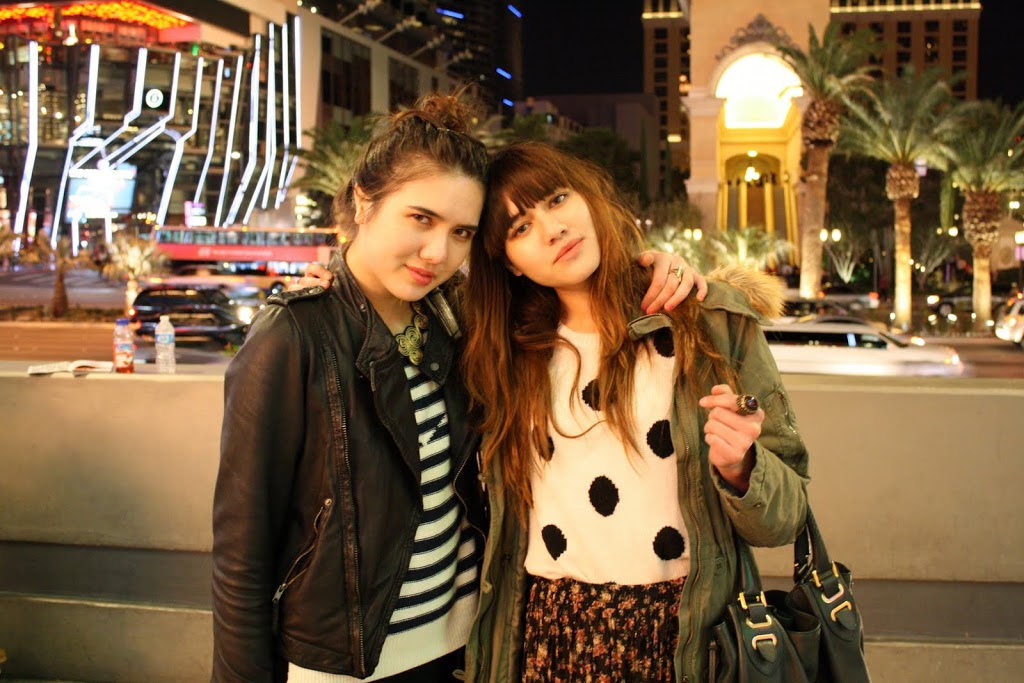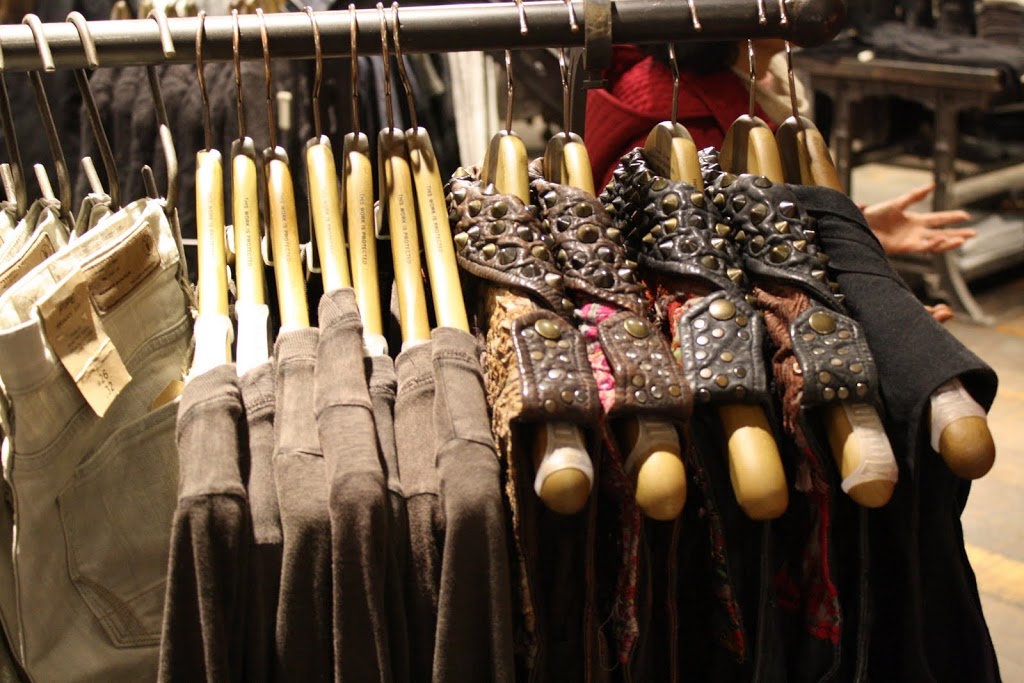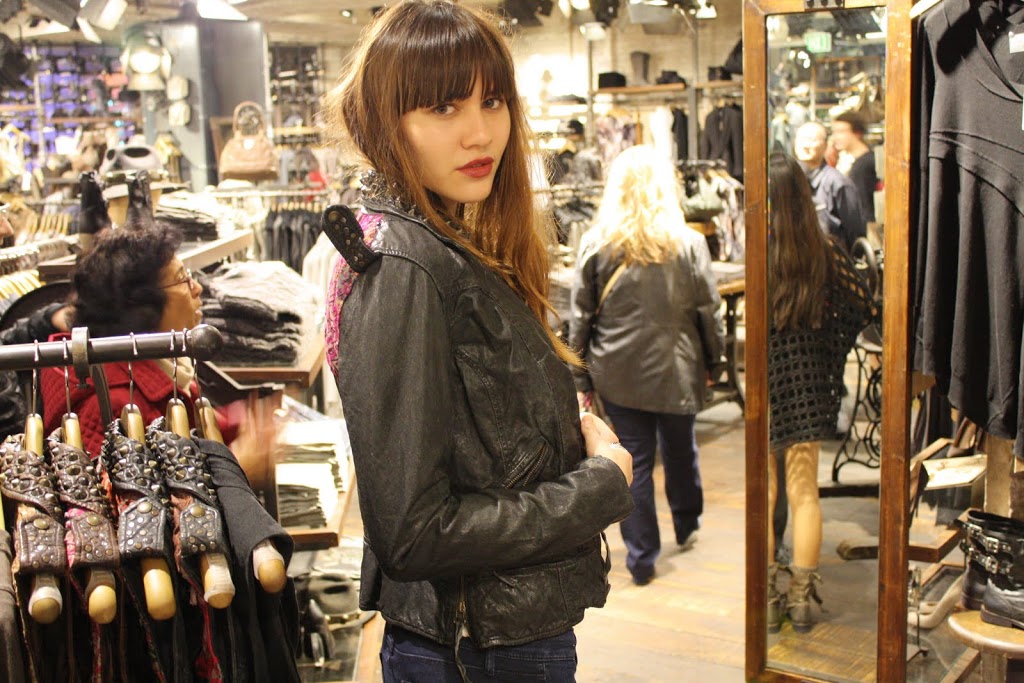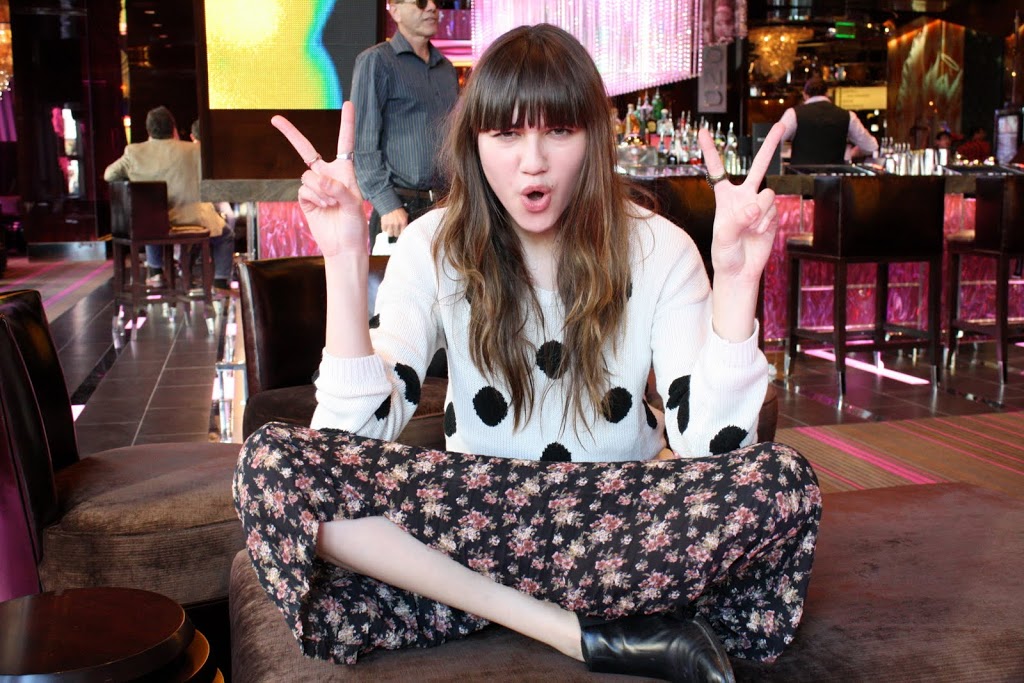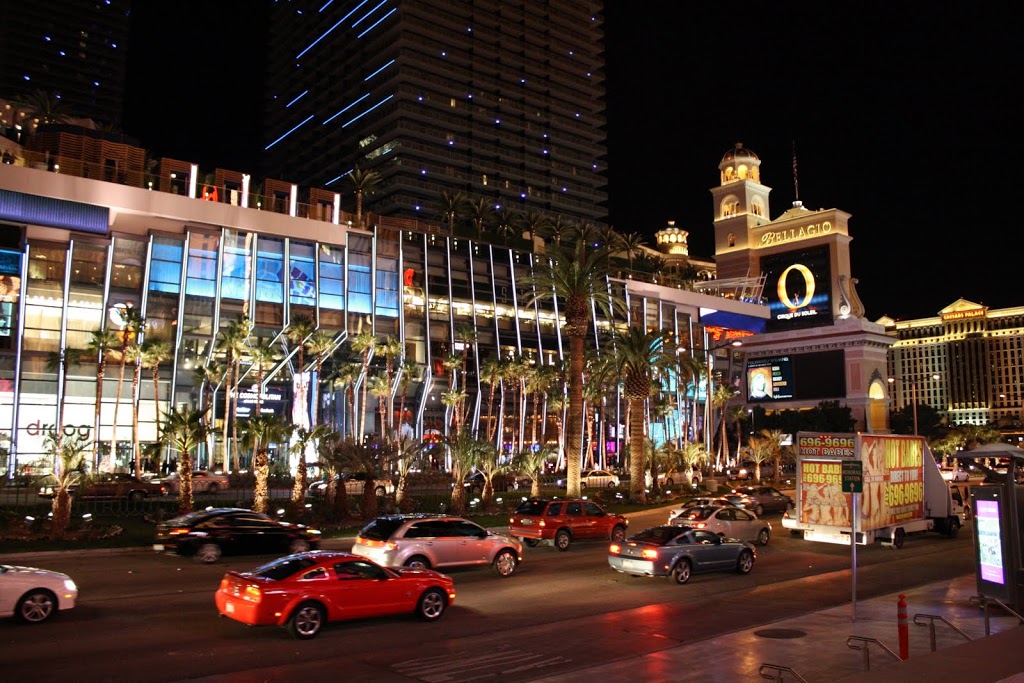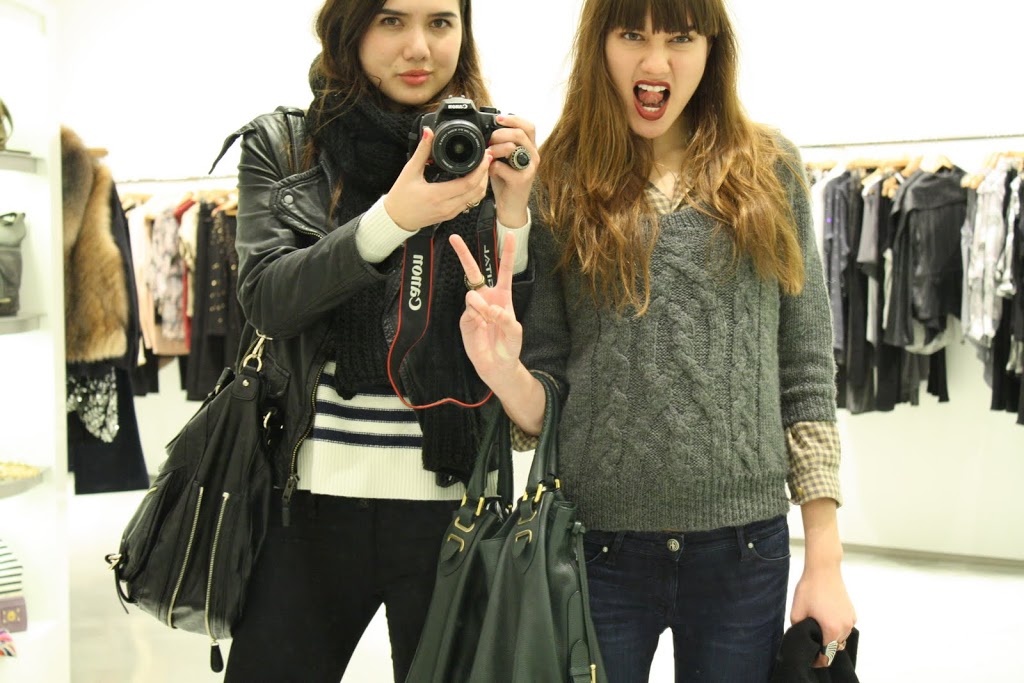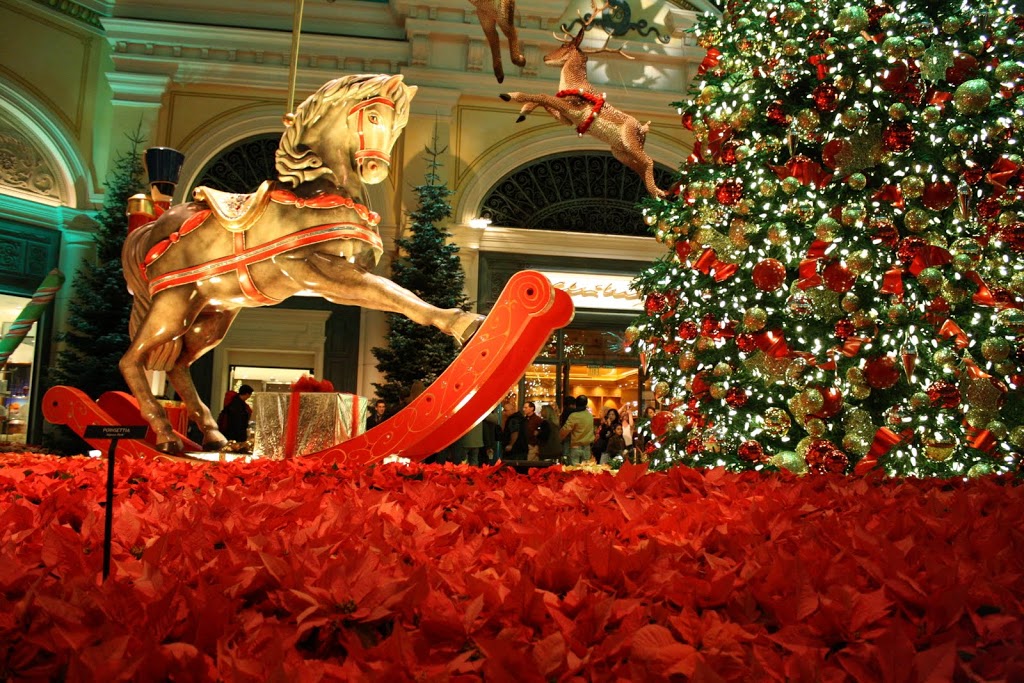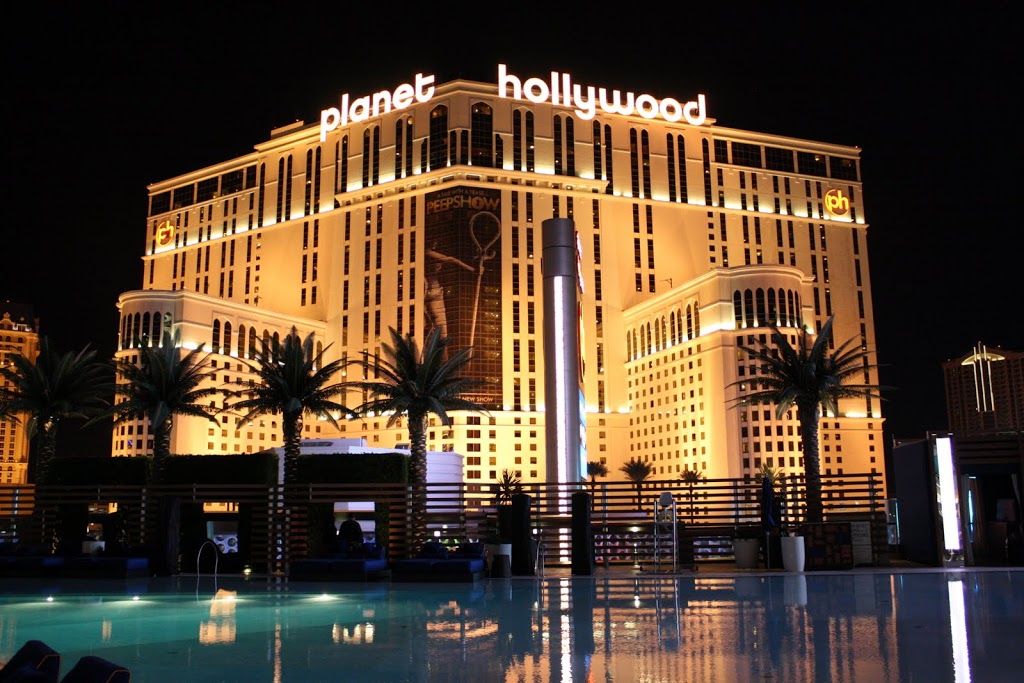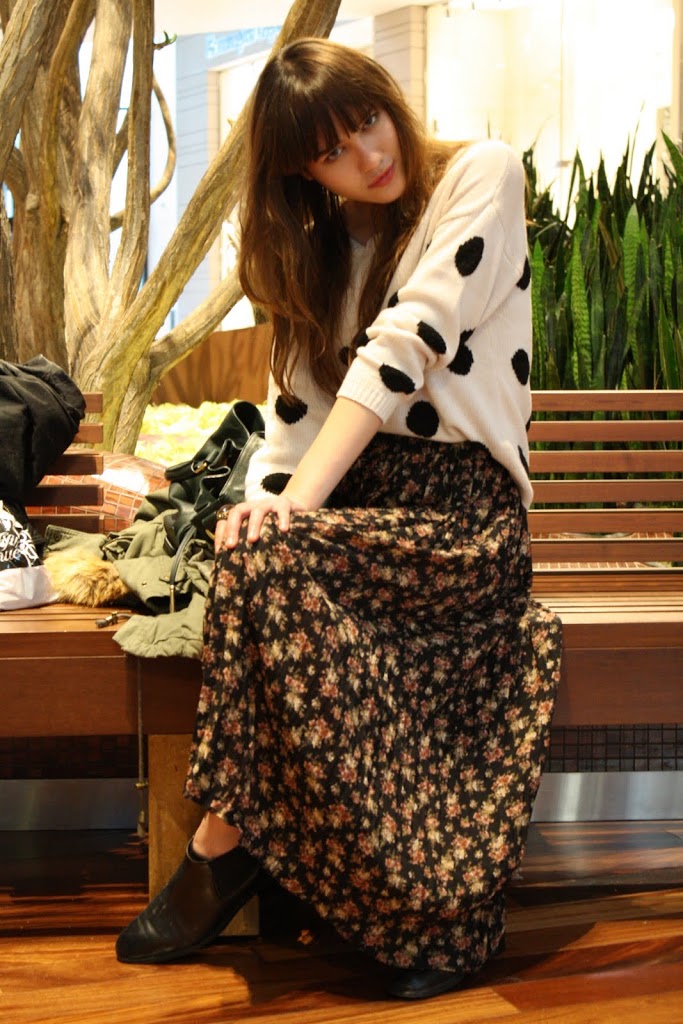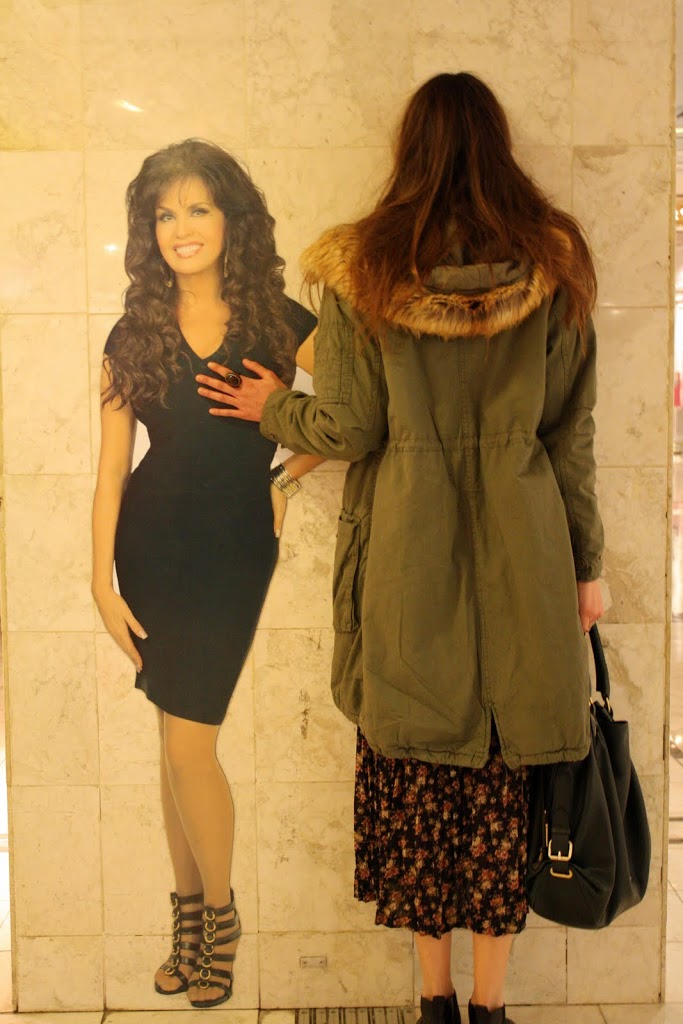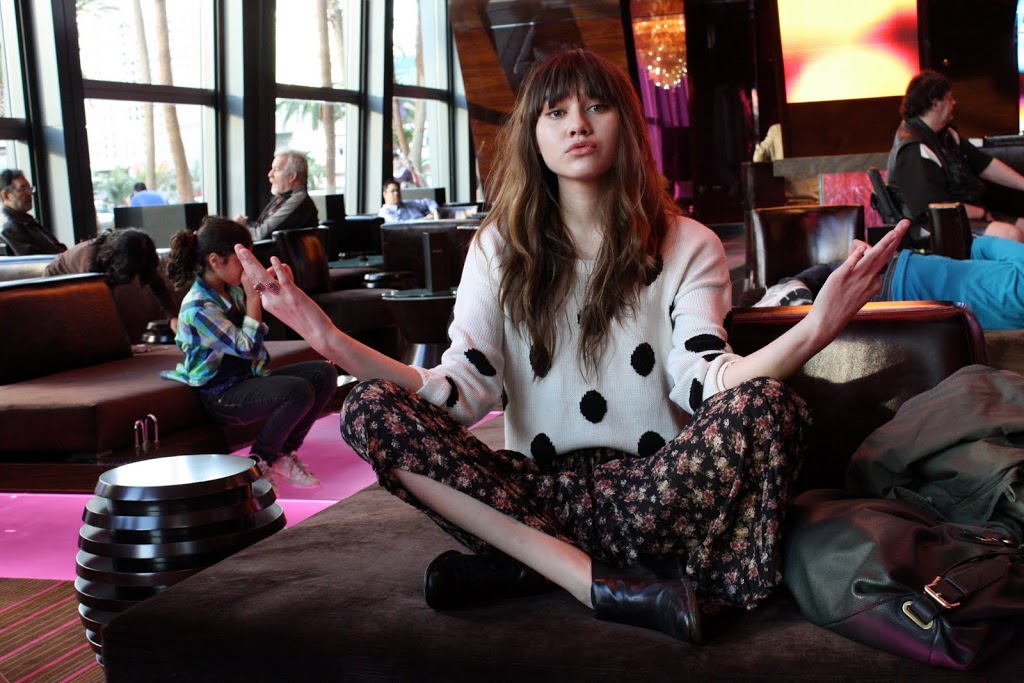 (Vintage skirt, H&M dotted sweater and parka, Cole Haan boots, Bally Bag; Urban sweater and vintage shirt top)
Hey guys! I'm back! I was gone on holiday for a bit this past week. This years destination? VIIIVVA LAS VEGAS!! My family and I took a road trip out to Sin City for a short getaway. We escaped the drab, rainy days here in LA for something a little more… alive! This was probably one of my favorite trips to Vegas. I feel like we really got to see everything Vegas has to offer. There was great food, entertainment, and shopping. I took a bit too many photos, but I love them all! As for my wardrobe, I found myself mixing polka dots, florals, and cargo into a single look. Usually I opt for basics, but it's Vegas, so why not go a little crazy with my wardrobe?! I'm pretty much obsessed with this dotted sweater and will wear it with anything, even if that means clashing prints! Part 2 of my Vegas trip to come!
Most of all, I want to wish each and every one of you a very Merry Christmas and a Happy New Year! Thank you for joining me on this crazy ride this year. I'm so happy to have such amazing, supportive readers. 2011 is bound to be crazier and I can hardly wait!