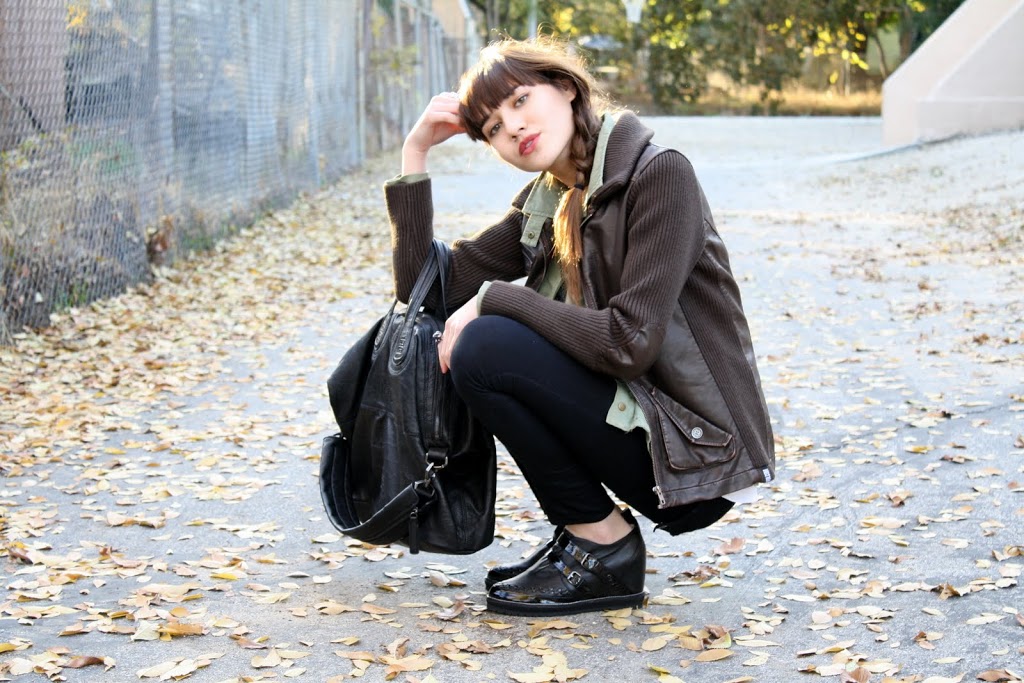 (Volcom cargo jacket/shirt/tank, Hudson Jeans, 80%20 ankle boots, Forever 21 necklace, Givenchy bag)
School for me ended yesterday and the holidays have arrived! I've been clearing out my desk, which has been covered with papers. Almost all of it ended in the trash bin. I love doing a nice clean-up and starting fresh. I look forward to having a lot more time working, traveling, and making music this coming year! Gonna be loads of fun baby!
Even more exciting were all the new clothes that arrived on my doorstep this week! It was such a nice surprise to see these 80%20 creeper ankle boots arrive early from New York! They are made with the most supple leather and have a hidden wedge, giving me a little added height (not exactly needed considering I'm a giant next to most people, but I love their monster stomp). They make any casual street outfit look out of this world. I'm also sporting an ultra-comfortable Volcom jacket, shirt, and tank. I love the cargo look of this jacket and shirt. Very utilitarian, tomboy, and tough. I did keep things a bit feminine with a girlish side braid and a matte plum pout.
I think it's time to get this off my chest and finally announce that I'm the new Volcom ambassador! Crazy huh? I cannot believe I've been given this wonderful opportunity. Volcom is just such an amazing brand with an incredible team. I can't wait to get working on all the projects. More details later!
Have a beautiful weekend everyone! Trees are golden and the weather has been stunning. I can't wait to go outside!