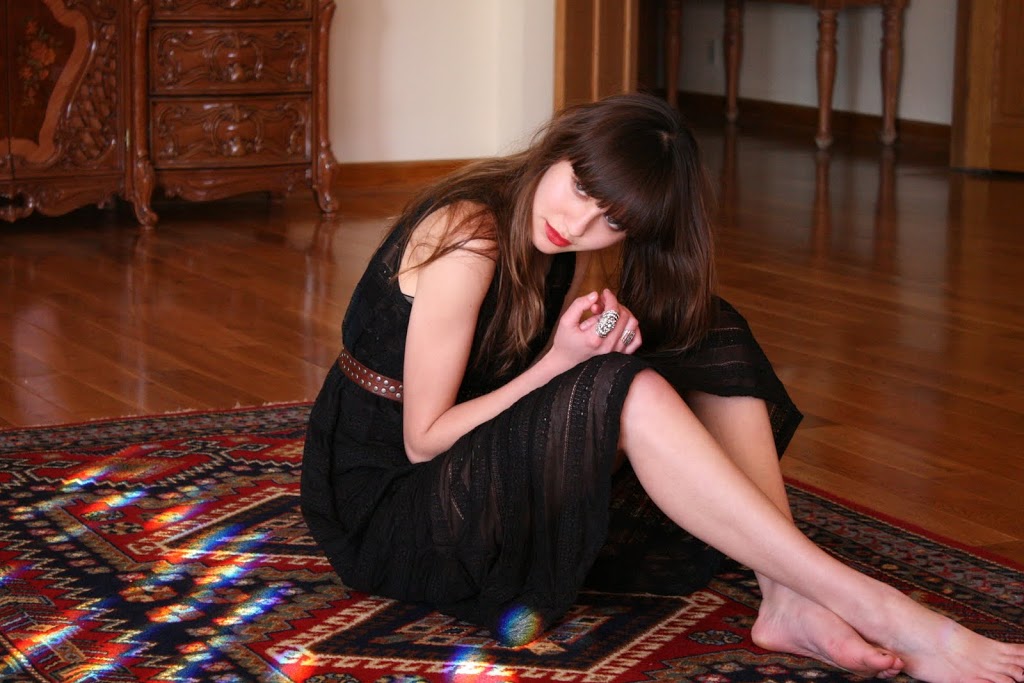 (
Stylesofia
dress,
Free People
bralette and cuff)
I am so sleepy! I definitely have those creepy half closed bedroom eyes right now. I've been going to bed near 1am every night due to studying, but finally, exams for this week are over. I can breathe! Already thinking of all the fun, non-studying related activities to do this weekend! I just wanna shop, eat, be lazy lol! One more week of school and I'm done with 2 years of college wooo hooo. Next year I'm going to be taking a break b/c work has been taking over my life…not that I'm complaining! I'm signed on to do projects for next year in the blogging/modeling world. 2011 is gonna be a wild ride!
As for my closet, it is exploding with goodness. I can't really find time to wear or post it yet, but I'm workin on it. Recently, I've been finding any excuse to sport a maxi dress despite the cold. This season I have been receiving so many gorgeous ones! Thank you sponsors! This one is by Stylesofia and I am in love with the long, babydoll shape. It's very different from anything in my closet and is definitely a head turner. The sheer skirt is my favorite part. Black sheer once again wins me over. I tied it all together with a studded leather belt! I used to wear it on my hips as a preteen, but now it fits perfectly high on my waist.
I have a shoot bright and early tomorrow morning. Gonna hit the sack.
Follow my adventures on Twitter! (I finally got a new cell, a Samsung Galaxy and it's quite amazing! Makes me like tweeting!)
Today's Mood Board: Red, Browns, and Blacks.