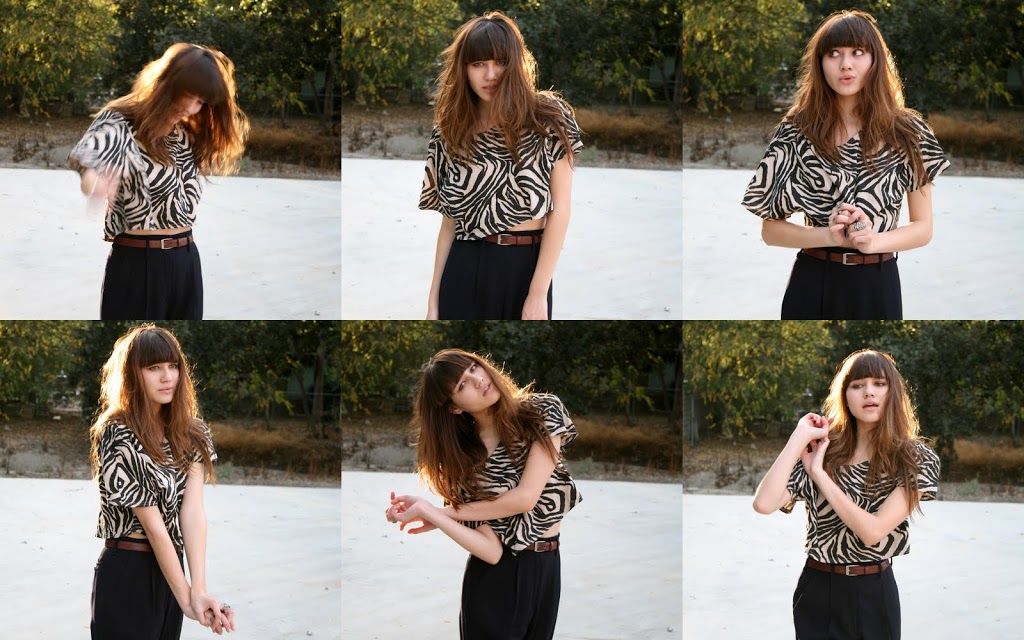 (
80's Purple
top, Jil Sander trousers,
Melie Bianco
bag, Bally Shoes, Vintage Belt, Forever 21/Stylesofia rings)
80's Purple is one of my favorite online shopping sites. I always end up finding really cool casual pieces there, like this little printed crop top. Everything is edgy, yet basic and totally completes the "model off duty" look! Today I paired my 80's Purple top with a classic pair of Jil Sander trousers and a studded Melie Bianco bag. I love this bag, it is so rock n' roll!
Most importantly, I'm excited to announce that starting today I am giving away a
$100 gift certificate to 80's Purple to one lucky reader!

All that is required to enter is that you:
1. are one of my followers on BlogLovin'
2. comment below and leave your email address and/or through twitter, mentioning @80spurple and @natalieoffduty with #natalieoff80s in your tweet!
This contest will run for a week, until Monday, November 15th! Winner will be picked at random and emailed their online gift certificate code! Good luck!
Follow me here on Twitter for more blog updates, random thoughts, and to find out who the winner is!