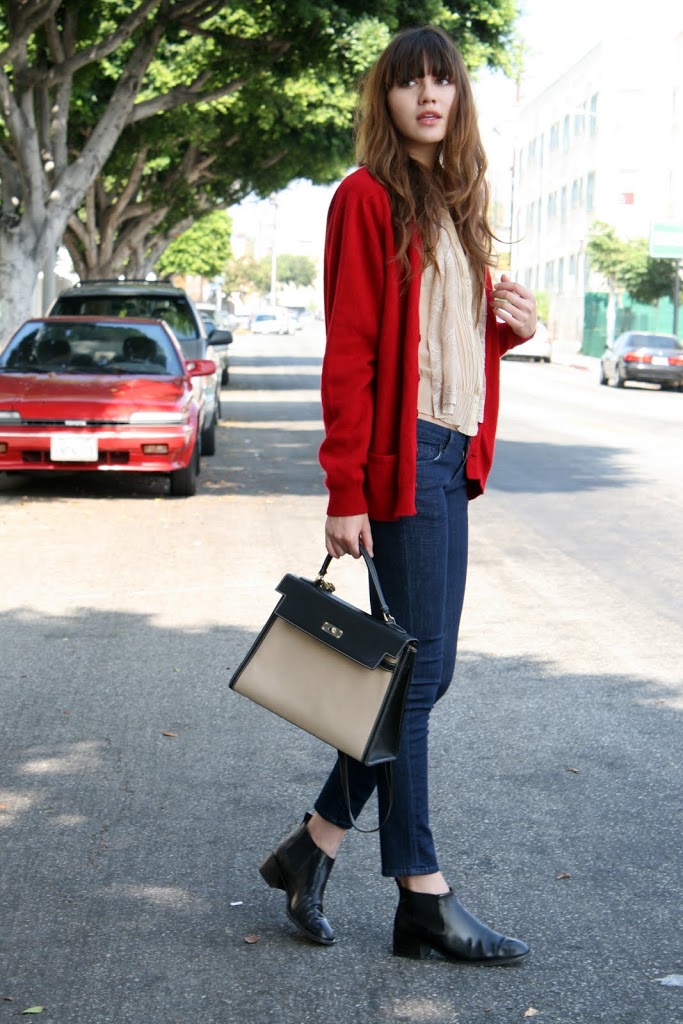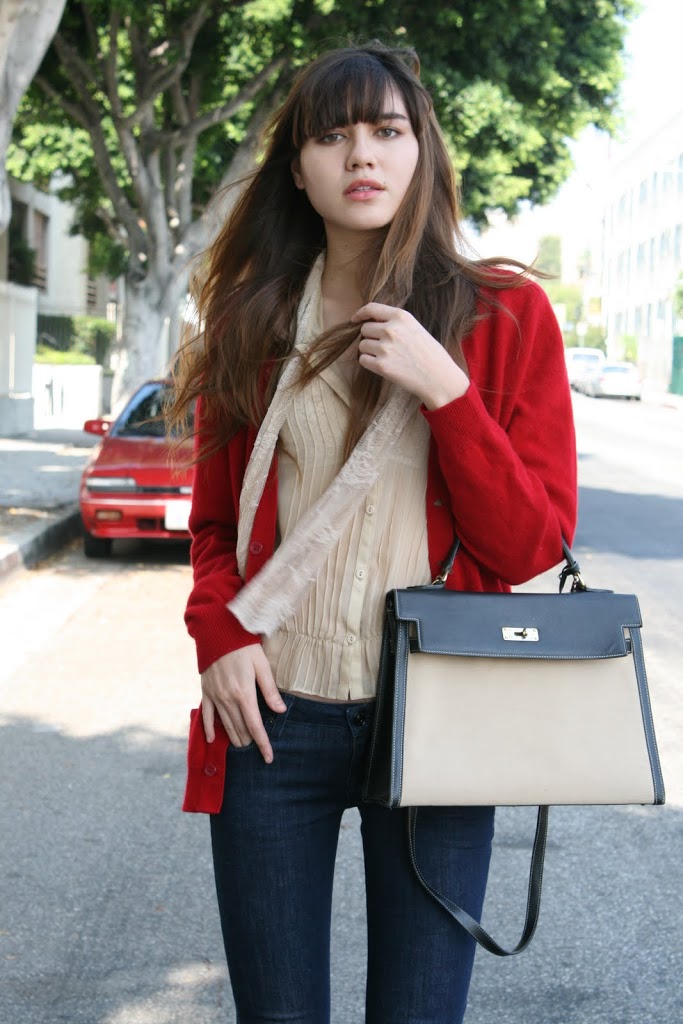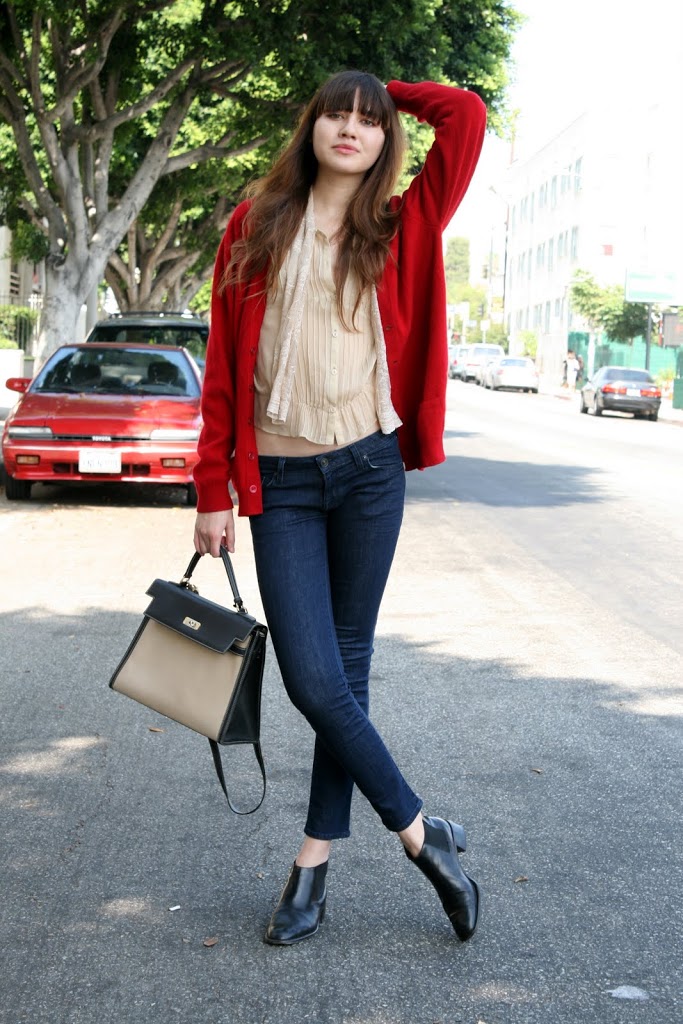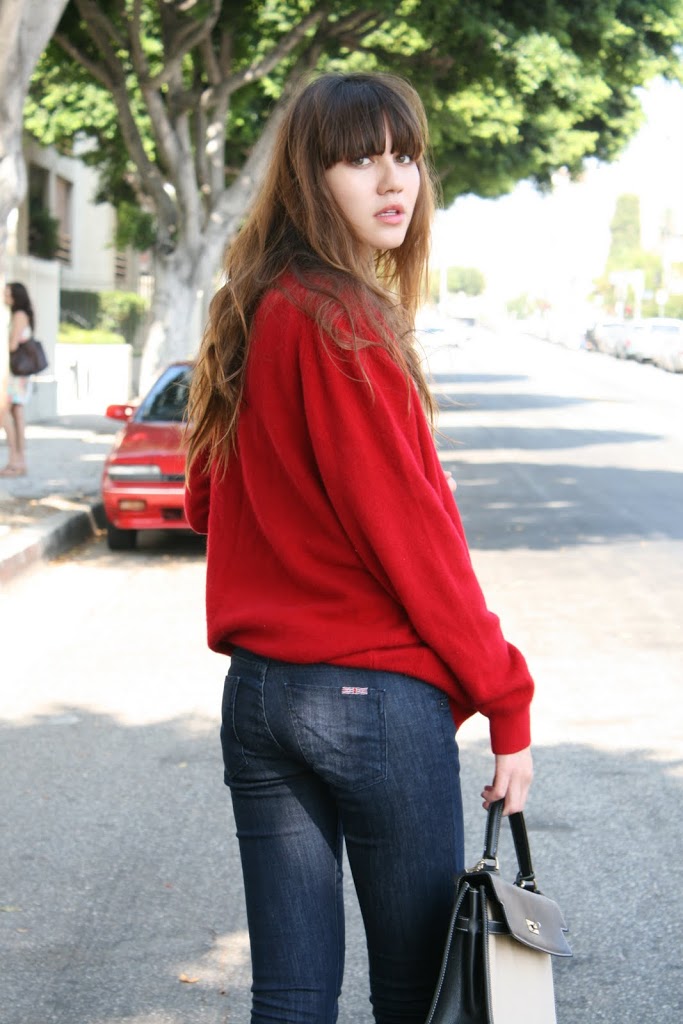 (Hudson Jeans, Vintage cardigan/ blouse/ bag, Cole Haan boots)
Right now I am really into the preppy, old school, Ivy League look. I always picture an array of cozy knits flashing the school colors along with large shoulder bags making their way across campus. Comfortable and practical. It has inspired me to take a bold red cashmere cardigan, flat boots, and a large satchel bag along with my favorite pair of Hudson Jeans to hit the streets of downtown. I religiously wear my Hudsons due to their perfect fit and massive amount of comfort. And finally, they have opened an e-commerce shop on their site! woot woot!
I'm quite happy with this slightly studious look I wore to a figure skating show featuring Michelle Kwan and Yuna Kim at the Staples Center! The rink made the whole arena extremely cold so I'm glad I brought a cardi. Now if only I had on my reading glasses…

Oh and remember the outfit I wore with my Naya shoes here? If you liked it, vote for me on the Naya Shoes Facebook page, one of my favorite eco-friendly shoe labels! By entering, you have a chance to win a pair of Naya's! Thanks! I'll love you forever!