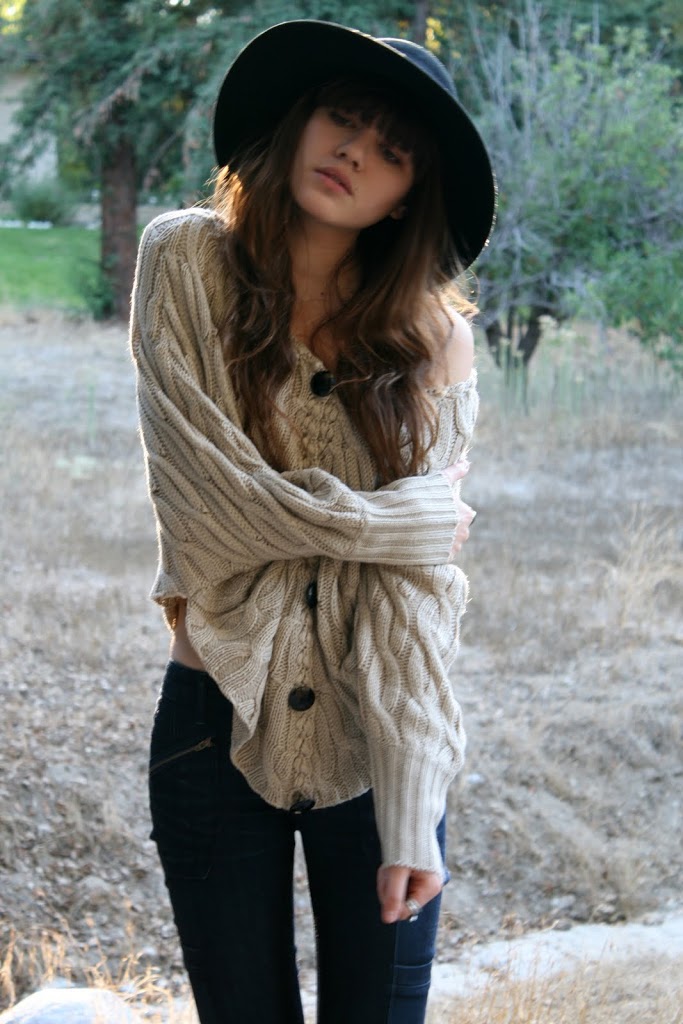 (
ThreadSence
cable knit sweater and snake ring, Rich & Skinny jeans, vintage hat, Stefane Kelian shoes)
This time of year I find my style gravitating towards chunky knit sweaters in warm beige shades. I'm currently living in this one by ThreadSence, one of my newest sponsors. It's really just an easy piece to throw on anyday of the week for work, class, and everything else in between. I look forward to sporting it more once winter really starts kicking in and I need something to cuddle with. Another denim label I'm a huge fan of is Rich & Skinny. They make anyones bum look slightly more attractive and legs all the more lean. then, you become rich and skinny. psych! just wanna see if you're still reading. woowee, i'm delirious on mondays.
Anyways, I hope everyone's week is off to a good start. My schedule is slightly scary this week but I'm trying my best to stay in track. I caught up on a lot of school work this past weekend and did some badass thrift shopping with Dy. Stumbled upon amazing maxi dresses that I look forward to wearing to some of the shows here during LA fashion week! Dylana is going to be covering a bunch of events and shows for The Fashion Spot and I'm going to be tagging along. I'm stoked to see the work of all the up and coming designers! It will feel refreshing watching the shows for a change instead of walking in them. Will keep you updated!
And for today's fall inspiration: grunge simplicity. worn in sweaters, crop tops, knee highs, with mini braids and flowers to top it all off. so much goodness packed into one little collage.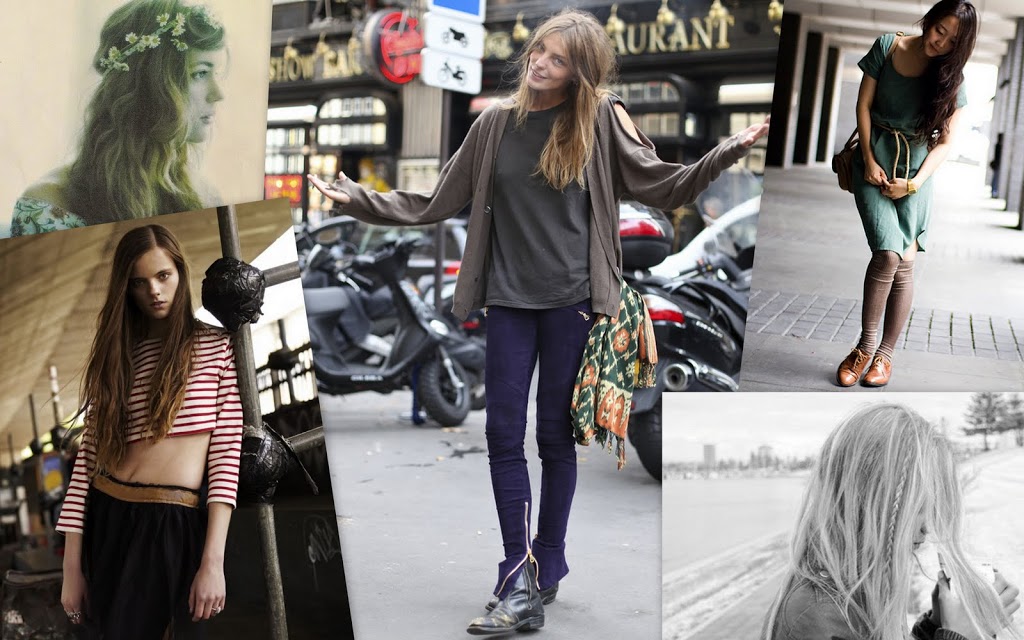 Btw, remember the outfit I wore with my Naya shoes
here
? If you liked it, vote for me on the
Naya Shoes Facebook page
, one of my favorite eco-friendly shoe labels! By entering, you have a chance to win a pair of Naya's! Thanks! I'll love you forever!