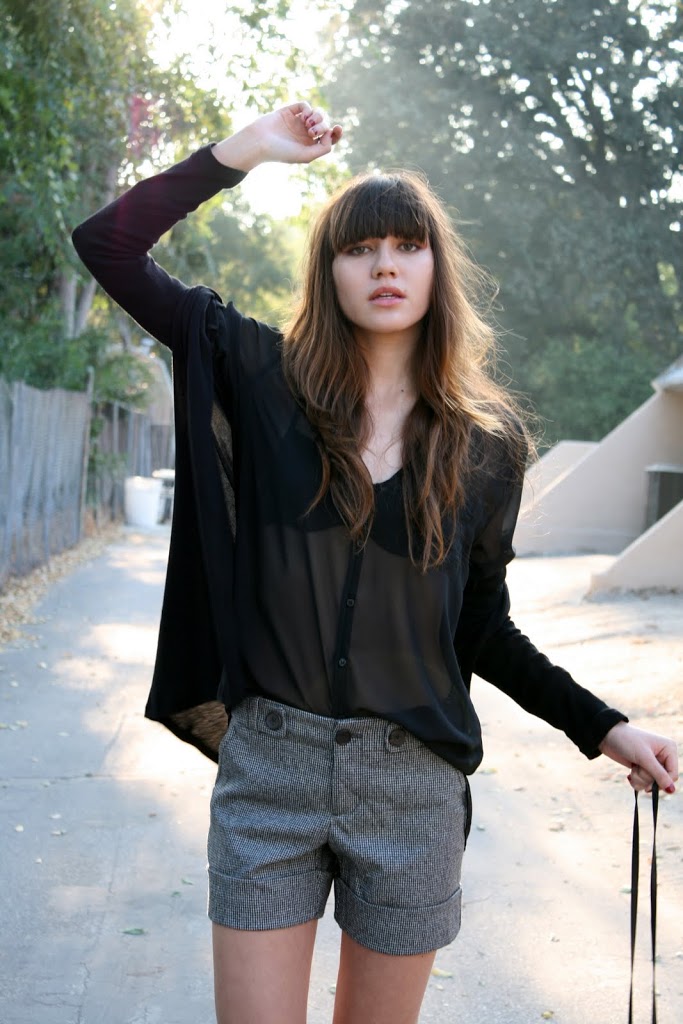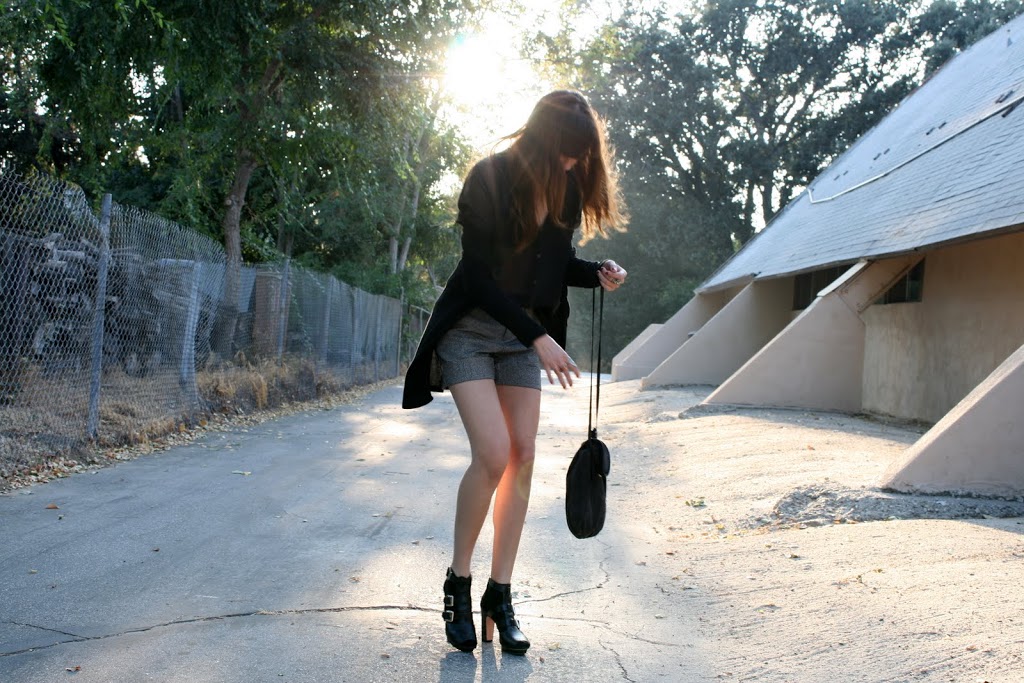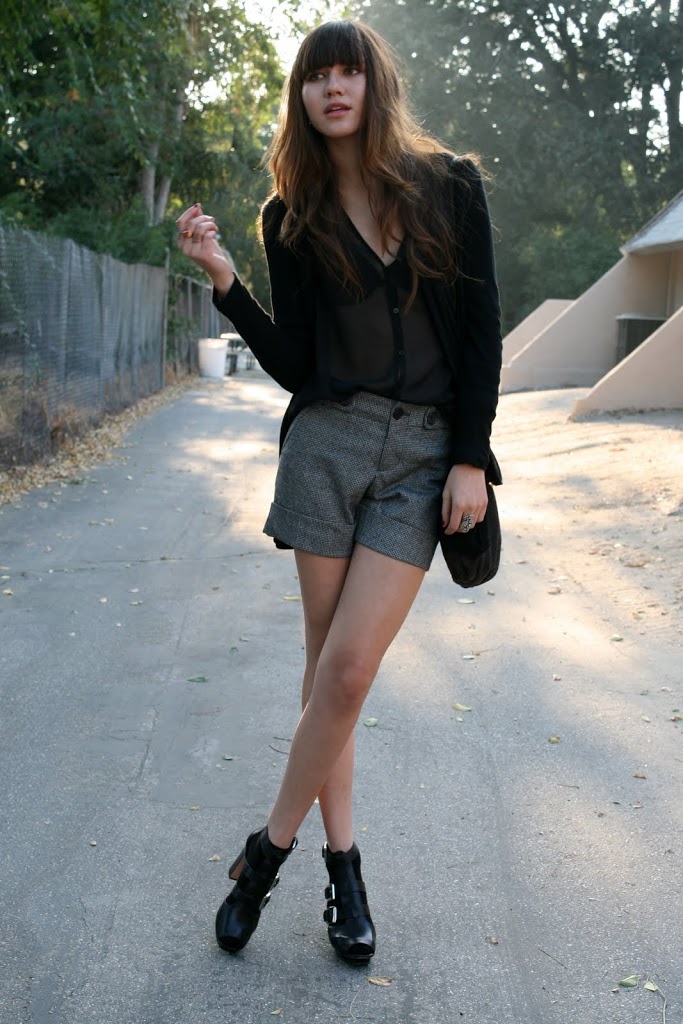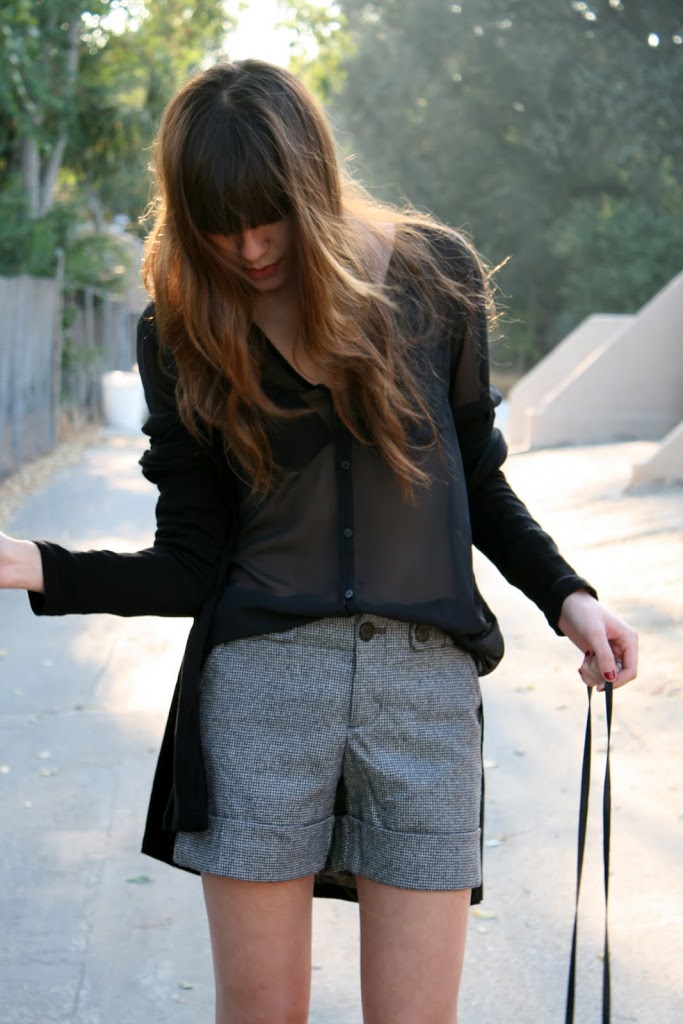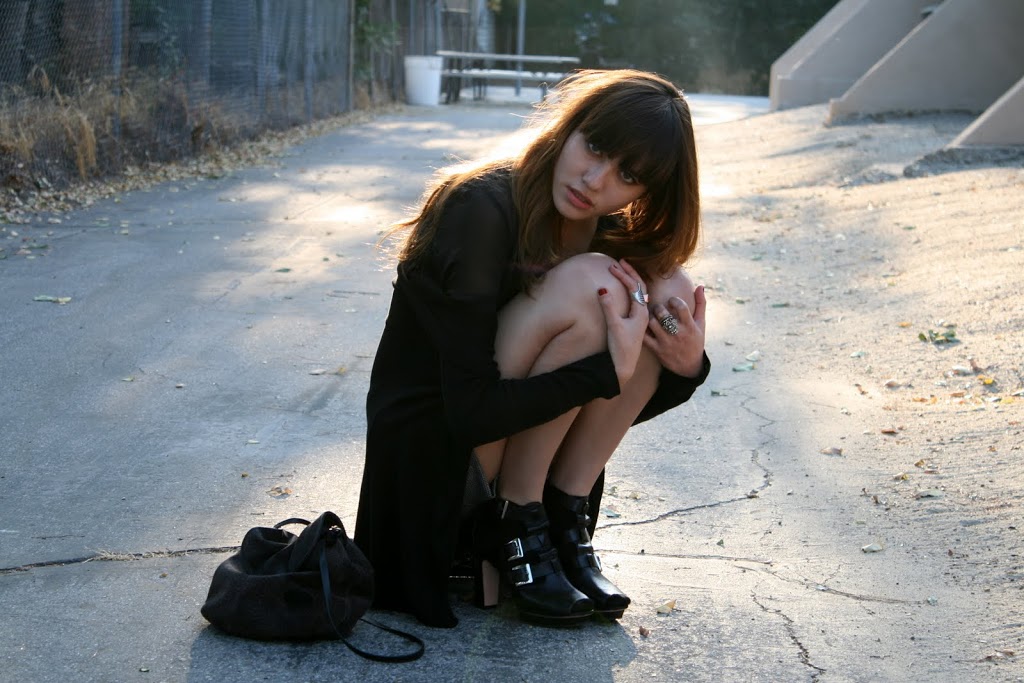 (Cotton On cardigan, H&M top, vintage shorts and bag, Via Spiga shoes)
I stumbled upon the most perfect evening light not too far from my house, in between a church and a rustic old lot shaded by trees. My favorite time to take photos is just when the sun is setting and the light is filtering through in the background just right.
Lately, I've been inspired by the latest Spring '11 shows, particularly Acne. Their dark sheer layers got the best of me. My buckle shoes look scary, and trust me, they can be. I actually fell down a small flight of stairs in them a while back, but I think I'm gaining control over these monsters. They are becoming my favorite pair to wear for work/castings/anytime I wanna feel super giant. I'm also a sucker for anything tailored and boyish…hence the man shorts, which will have to do until this heat wave passes. Crazy how the day it officially becomes Fall, it becomes way hotter than it was this whole Summer! I'm kind of entering a state of hibernation, refusing to go out in the heat unless I really really have to. Luckily, things cool down at night. Until Fall really starts to kick in, looks like winter coats, scarves, and all the things I want to be wearing, will be tucked away!
And here I am featured in Lou Lou magazine, based in Canada. Such a nice surprise and kind words. Thanks Lou Lou and much thanks to the lovely Pats for sending me the pic! xoxo