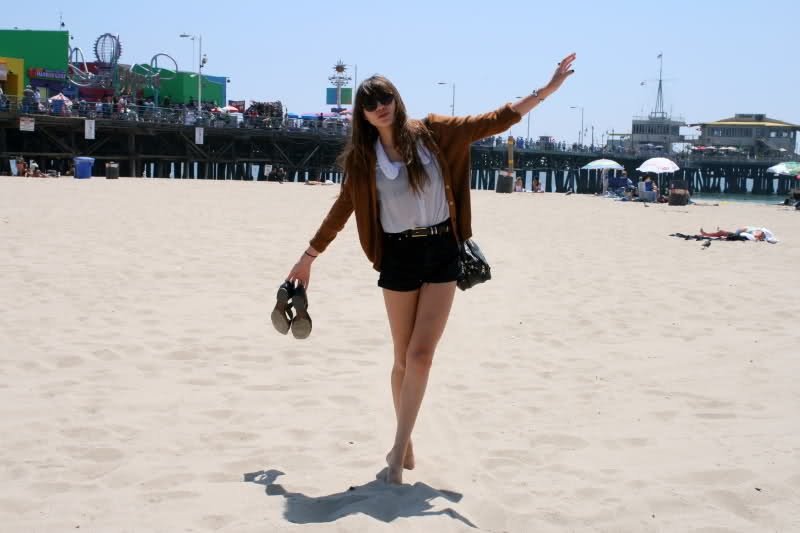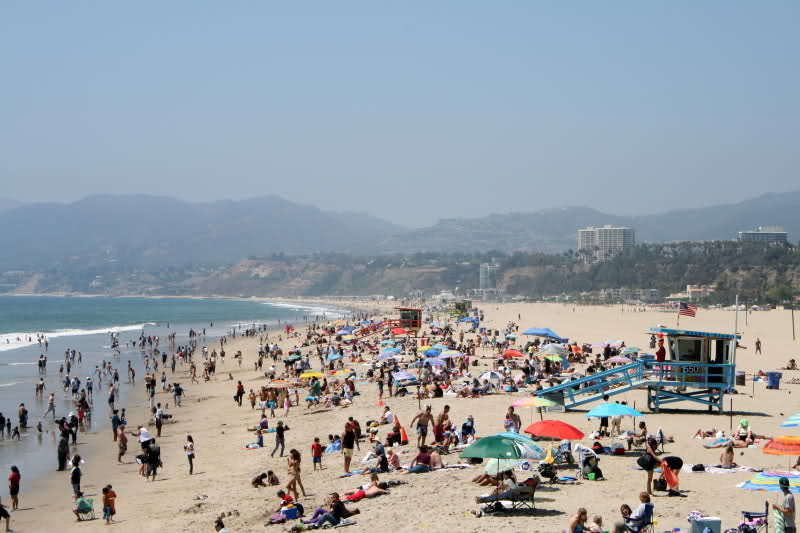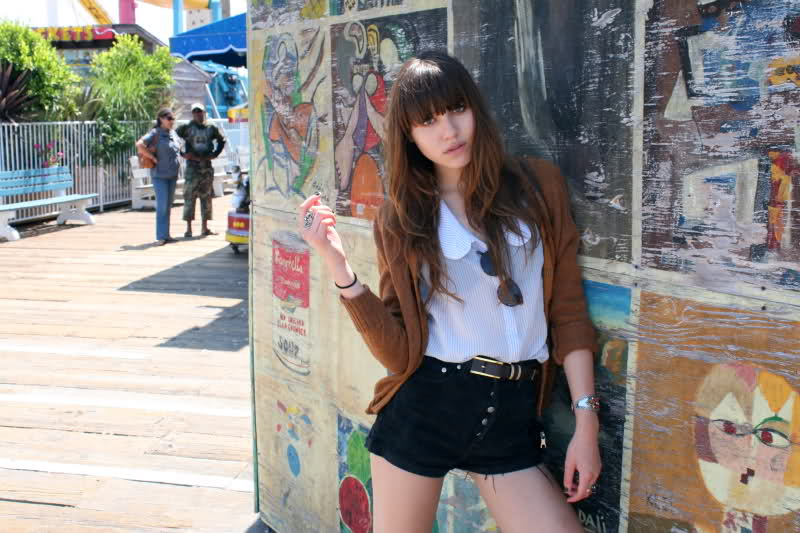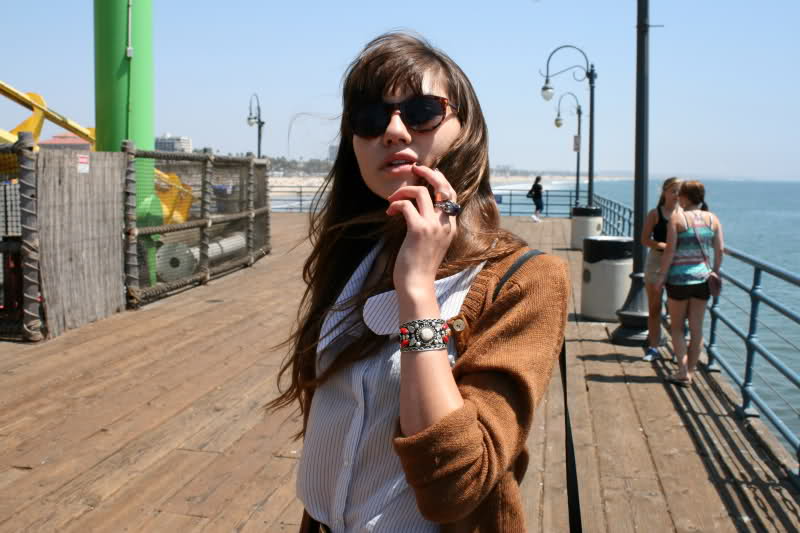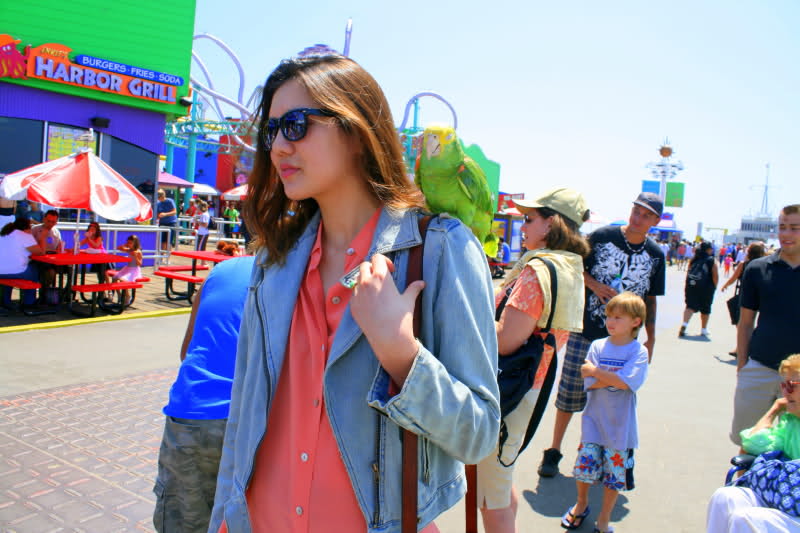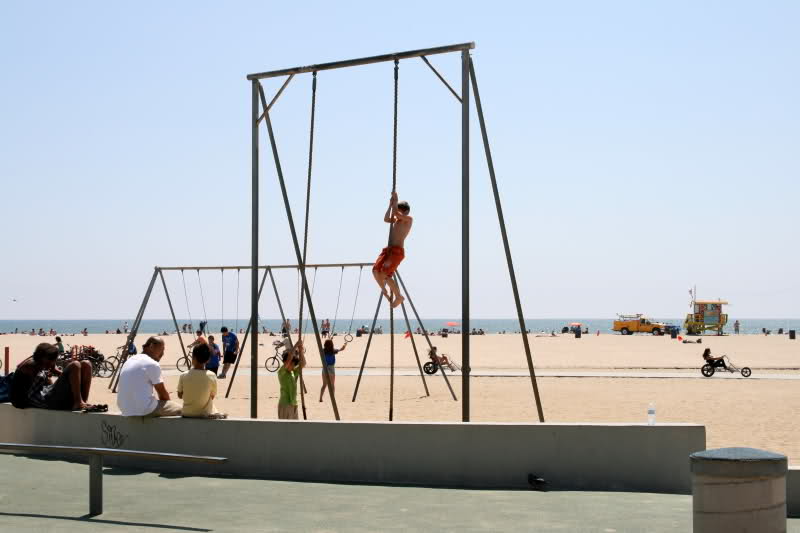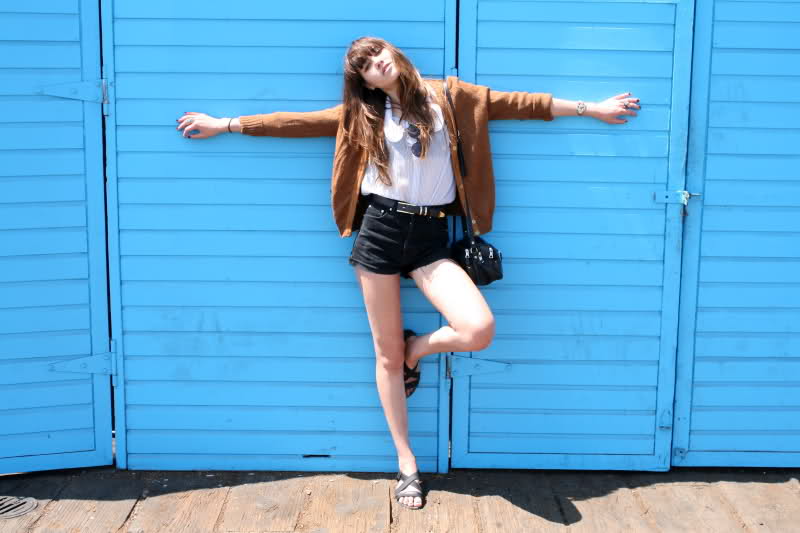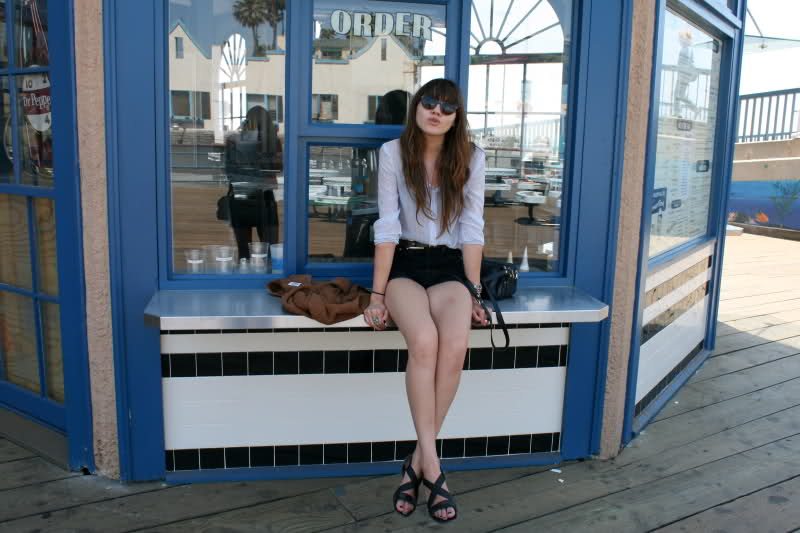 (Alexander Wang blouse, Vintage Sweater, Vintage Versace shorts, Cole Haan Sandals, Il Bisonte Bag, Free People cuff, H&M sunglasses)
In between appointments, my sister and I grabbed lunch over in Santa Monica, the amazing city by the sea! I was born in SM, so whenever I hit the boardwalk, a bunch of childhood memories rush back to me and make me smile. It was incredibly busy for a weekday. I did get to visit the new Santa Monica "Place" which is the new outdoor shopping center that took the place of the orginal mall. I ran into friends while there and we couldn't stop whining about how much we missed the old original mall, the one with the old brick steps with railings that doubled as monkey bars! The elevators and everything are still in the same places they were before which is comforting! It was incredibly bright and sunny. So refreshing from the usual overcast foggy weather (which is actually my favorite type of lighting for pics). H&M was having a sale so I bought these round sunglasses for only $1! They must have been so cheap b/c people aren't usually geared towards the "I wanna look like John Lennon" look, but I love them! We tried our best to take a few snapshots in the direct sunlight and actually ended up with some great shots!
Overall, it's been a nice yet long week filled with traffic, castings, and meetings. It was nice to go out for a night to the Forever 21 party launching the new Brian Lichtenberg collection. It was a really cute party, with Lichtenberg's designs on display and really yummy hor'd'eurves floating about. I brought along my sister Dylana, and two of my best friends, Pilar and Allegra. I'm so happy they could all come out with me. We had a blast dancing to the music and viewing the collection. It is full of fun, graphic tees displaying bold prints like the CAUTION tape design that Brian Lichtenberg also used for Lady Gaga's outfit in the Telephone music video. Most of all, it was fun to just go out and get a little dressed up for once. I decided to go all bodycon in a Stylestalker dress and Bally booties and bag. Here's a shot I took from the Forever 21 blog, THE SKINNY, as well as a collage of some party snapshots: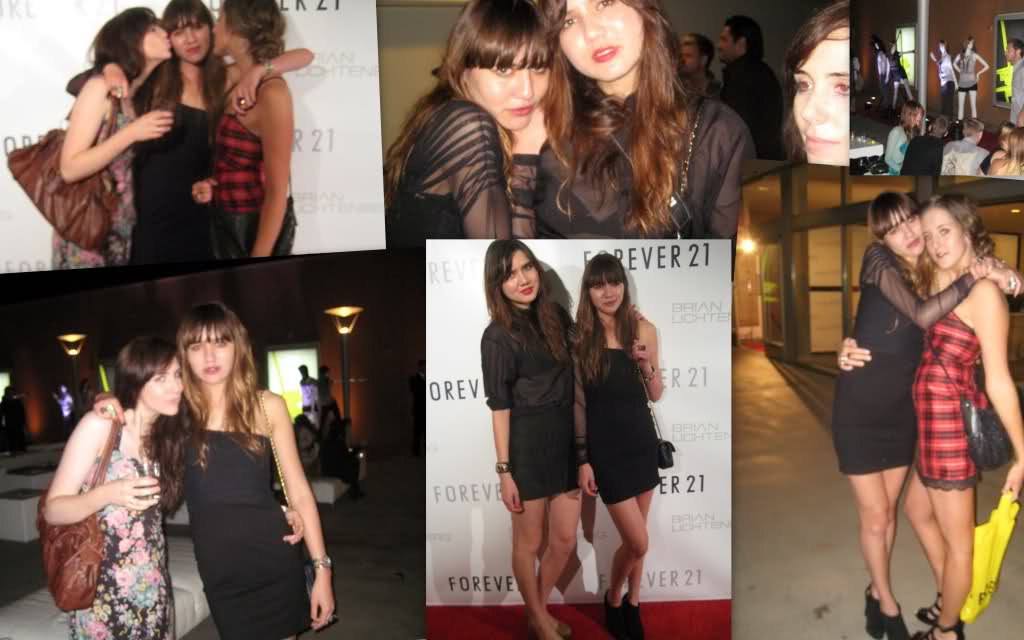 Shop the Brian Lichtenberg for Forever 21 collection HERE!