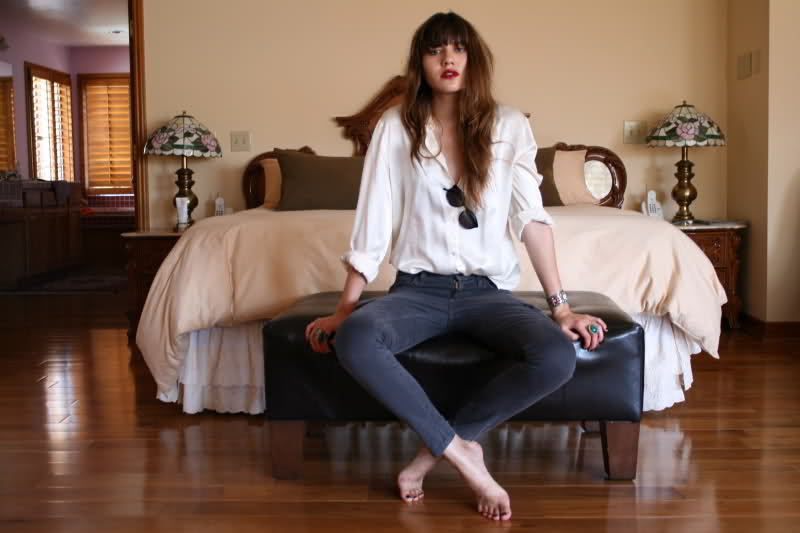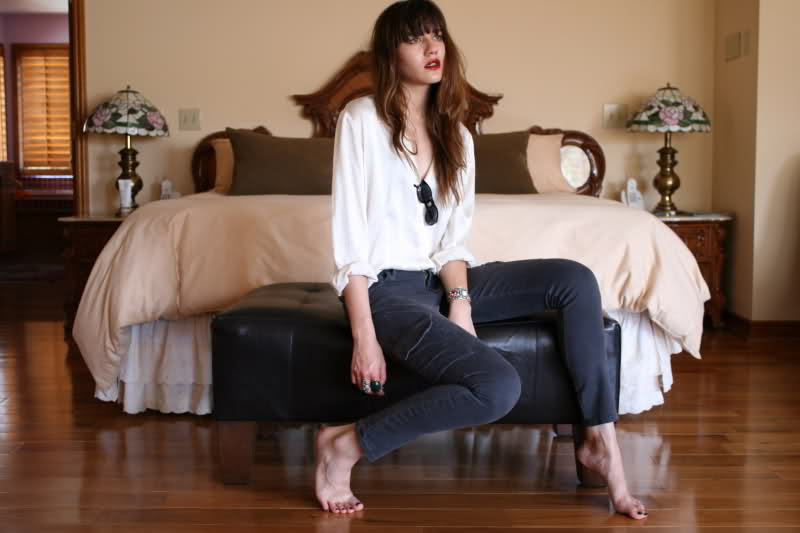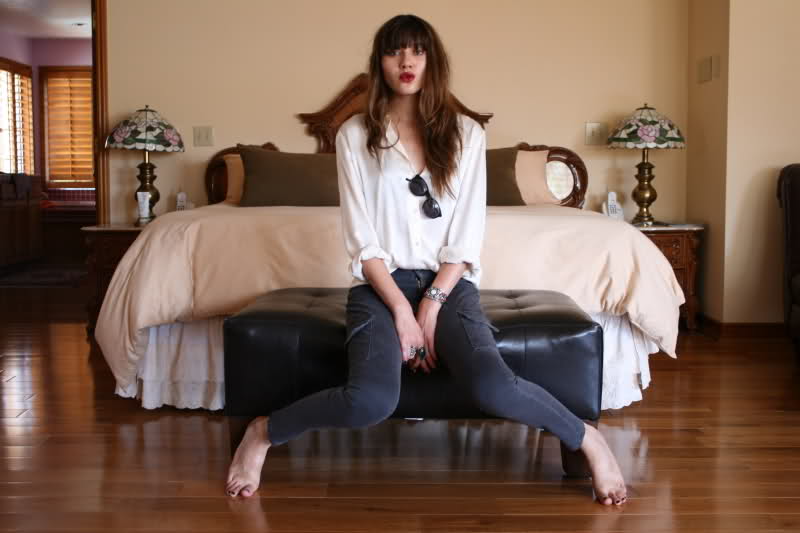 (Cargo jeans courtesy of James Jeans, Vintage Blouse, Forever 21 rings, Free People cuff, H&M sunglasses)
I'm ecstatic to have gotten to test out the new cargos over at James Jeans. I love the skinny fit, thick material, and rugged side pockets. A perfect everyday jean. And they are very tomboy and masculine, one of my favorite looks! I'm really happy this look is coming back in style. I don't remember the last time I had cargos!
Recently, I've been busy juggling work and school. It's kind of hectic, but I love how I'm never bored. There's always something for me to do, which is nice. I like being on the move. Working on this blog is one of my favorite parts of the day though. I like how I can be creative while playing around with it. Just being completely in control. I know everyone's still got the back to school blues so I made this little collage. Kind of makes you rethink your Fall wardrobe eh?