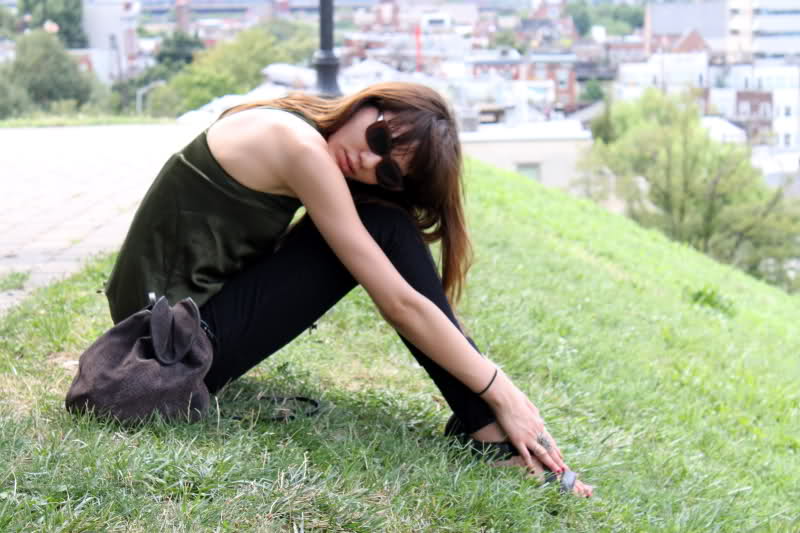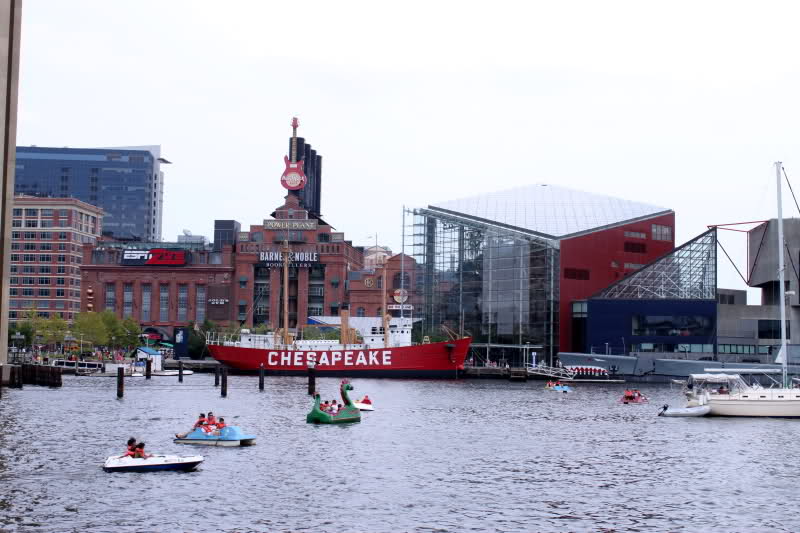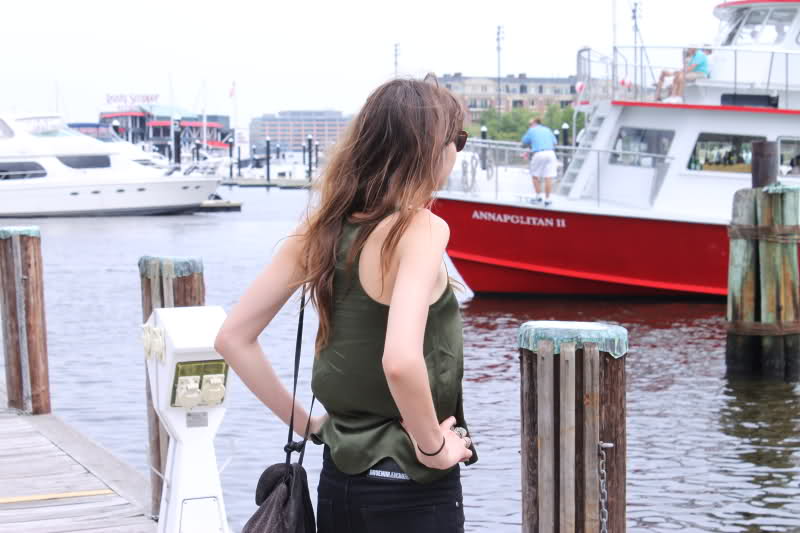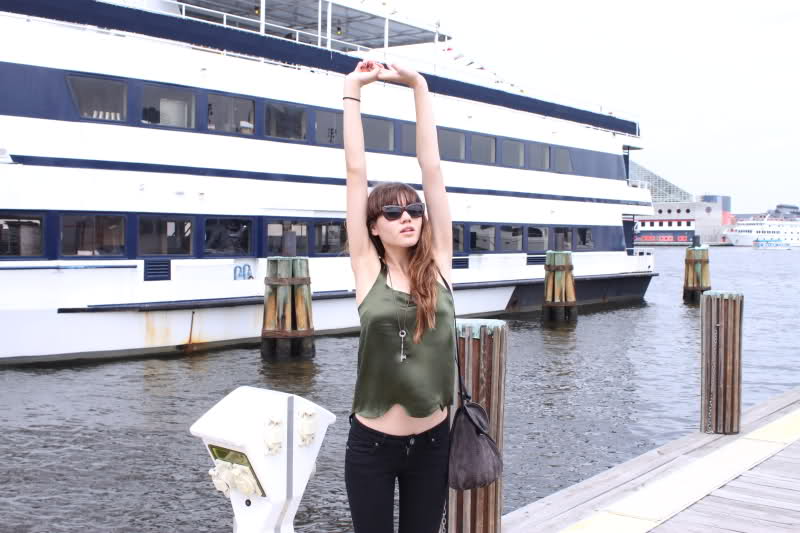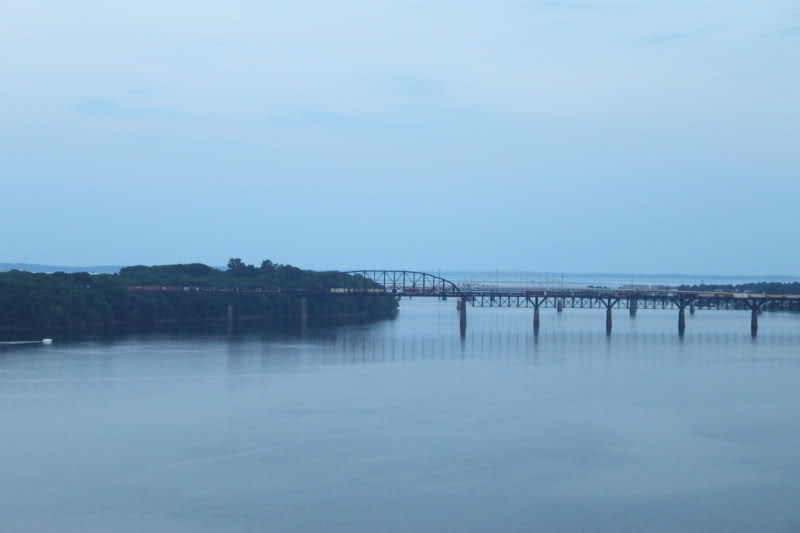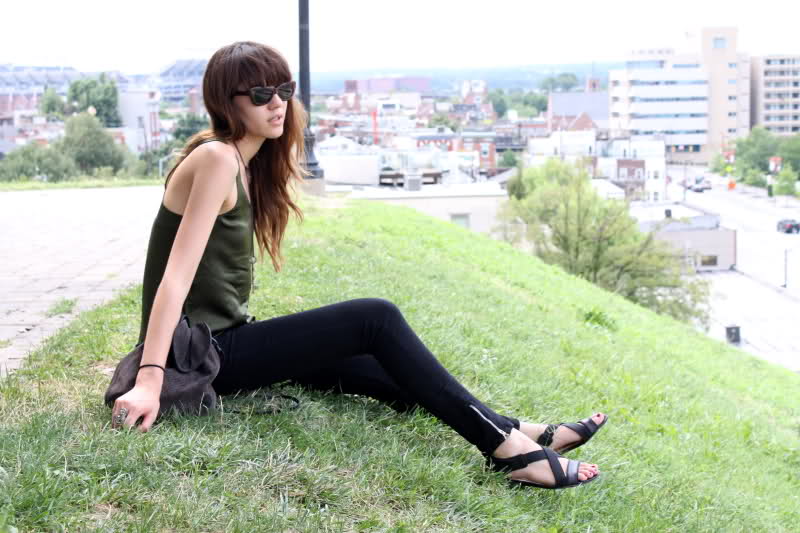 (Calista tank, Free People sunglasses, Vintage bag, Drdenim Jeans, Cole Haan Sandals)
I almost completely forgot to post these photos taken in Baltimore, Maryland. While I was in New York, I started to feel a bit anxious and really just wanted to escape for a day so my sister and I took a coach to Baltimore. We got dropped off pretty far from Inner Harbor, but eventually made it there by bus. It was definitely worth the long hours sitting on our bums. Inner Harbor was absolutely gorgeous and calming. I love the smell of the water. A sweet mix of seafood and sea salt. Baltimore city, being one of the oldest seaports in America, has so much history and charm. The best part of our day was just resting at the top of a park overlooking all of Baltimore. I could have stayed there all night! It was really hot and humid so I stayed cool in a Calista silk tank and skinny jeans. Just really casual and comfy for the long rides on the coach bus to and from New York. I love supporting and wearing the clothes of the labels I work for. The brands I work with are usually the ones I would actually wear normally as well. Calista is one of my favorites considering the designers are so loyal and great girls to work with! We got together in New York and shot some of their newest pieces. I had so much fun. I loved the bright bold lipstick and smoky eye! The collection has a very tailored look with cool, classic cuts. Their lace and silk fabrics are their signature. Items that will never go out of style.
Behind the Scenes from the Calista shoot in New York!