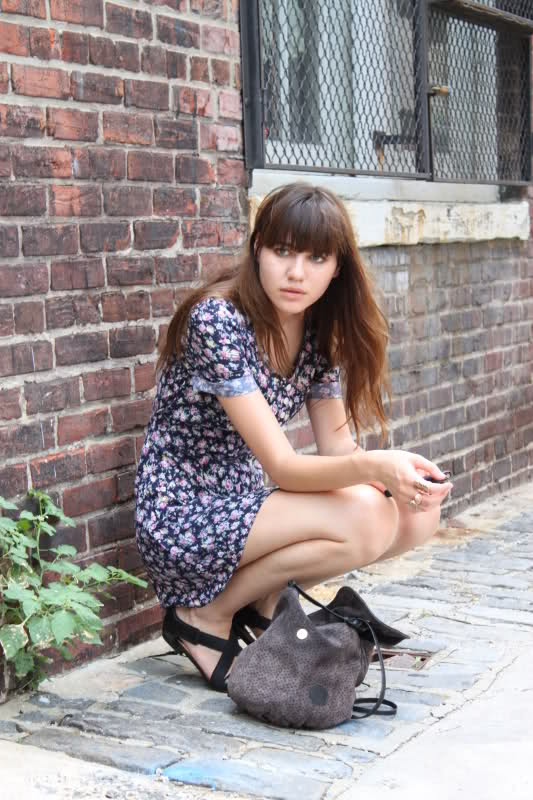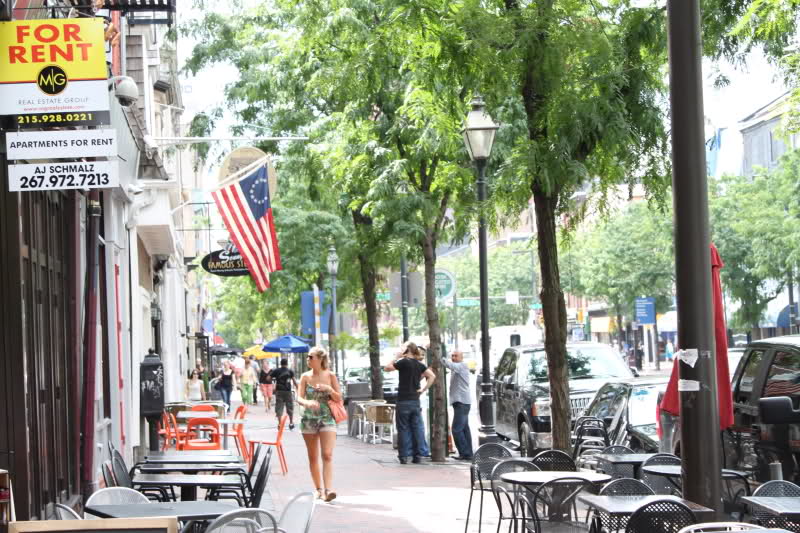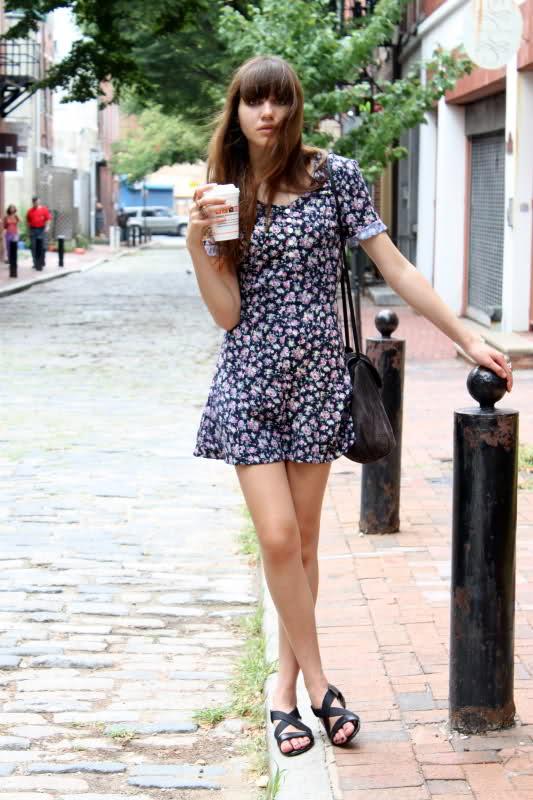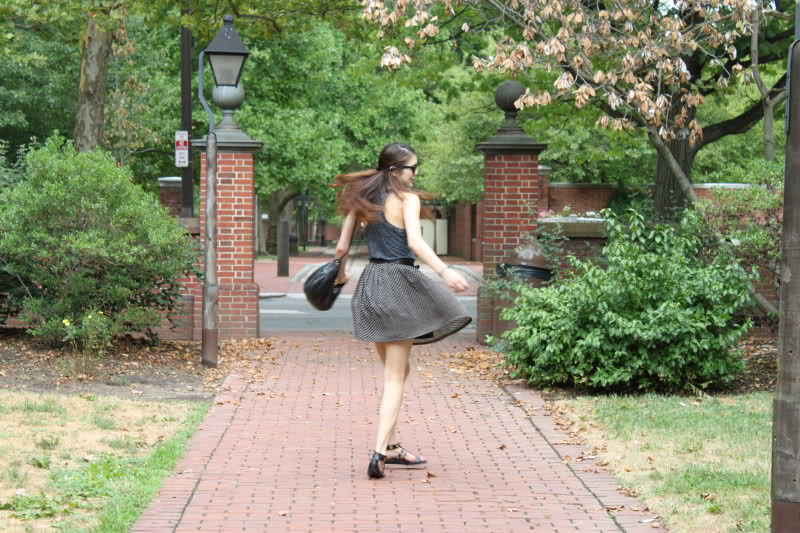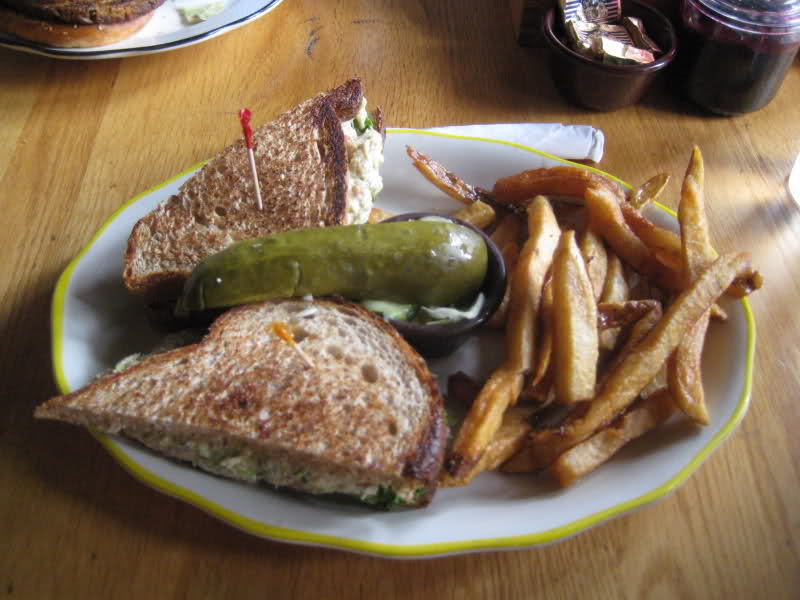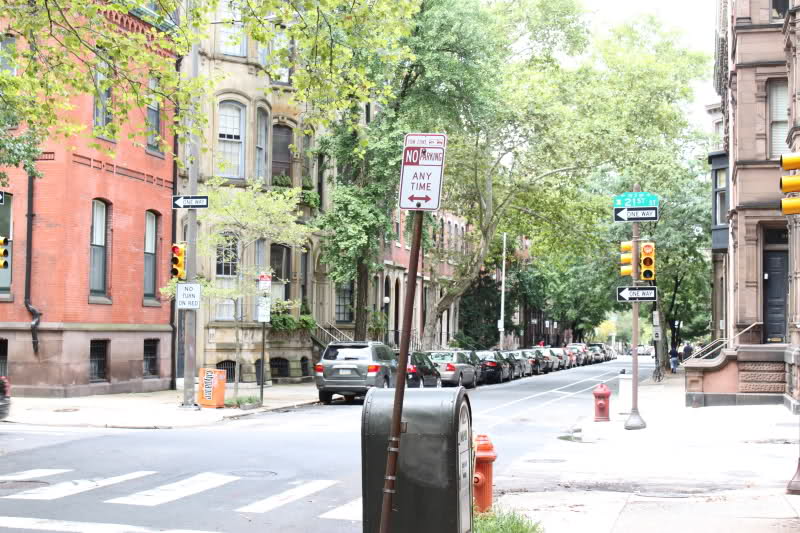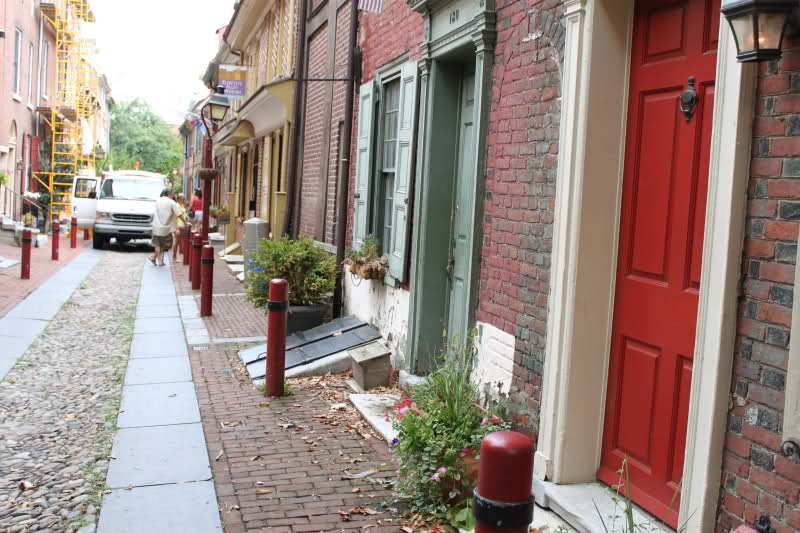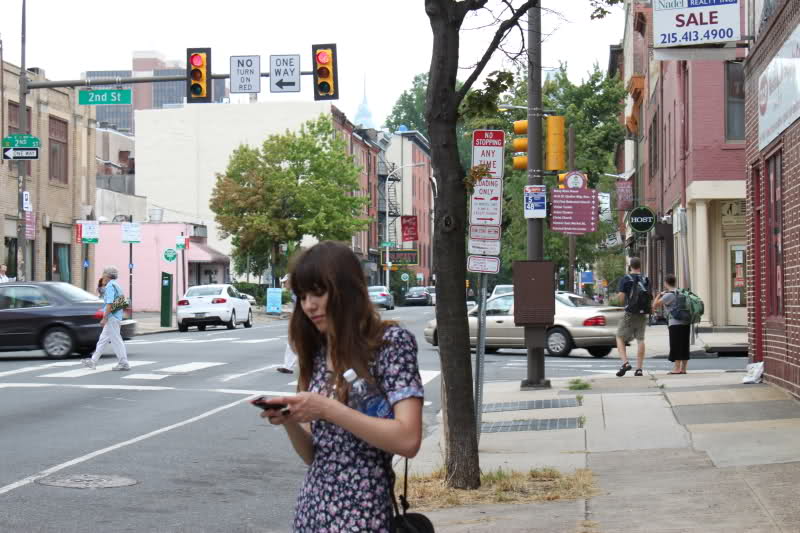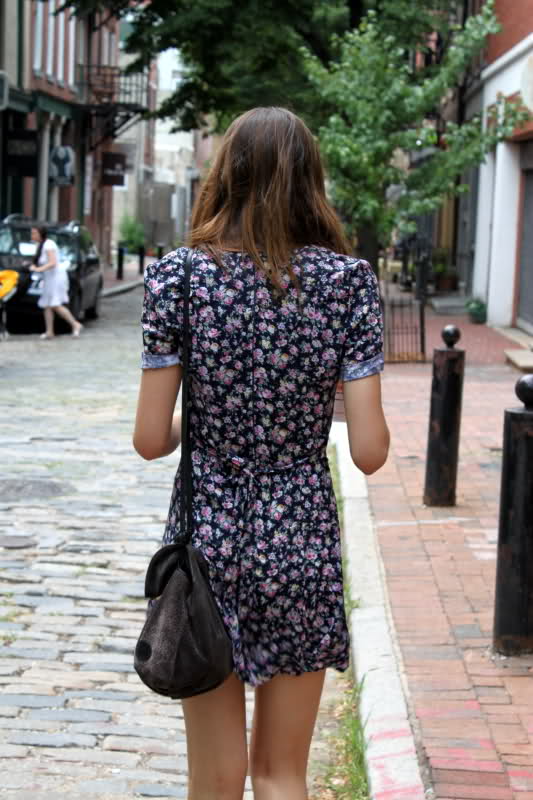 BEHIND THE SCENES from the Free People shoot: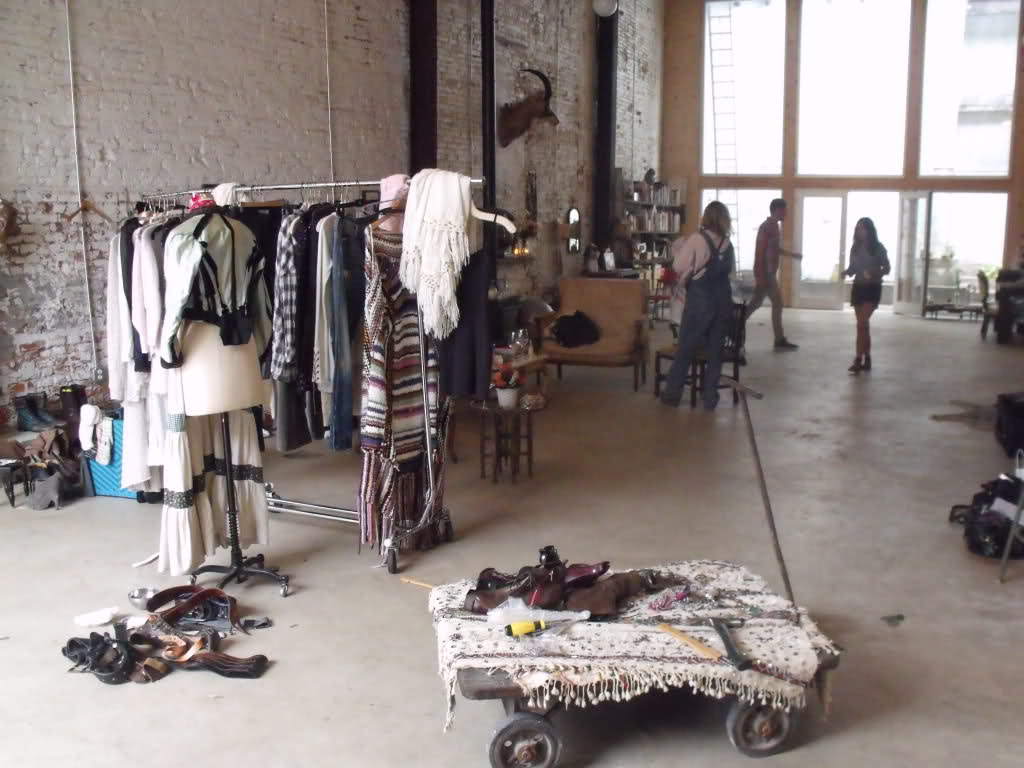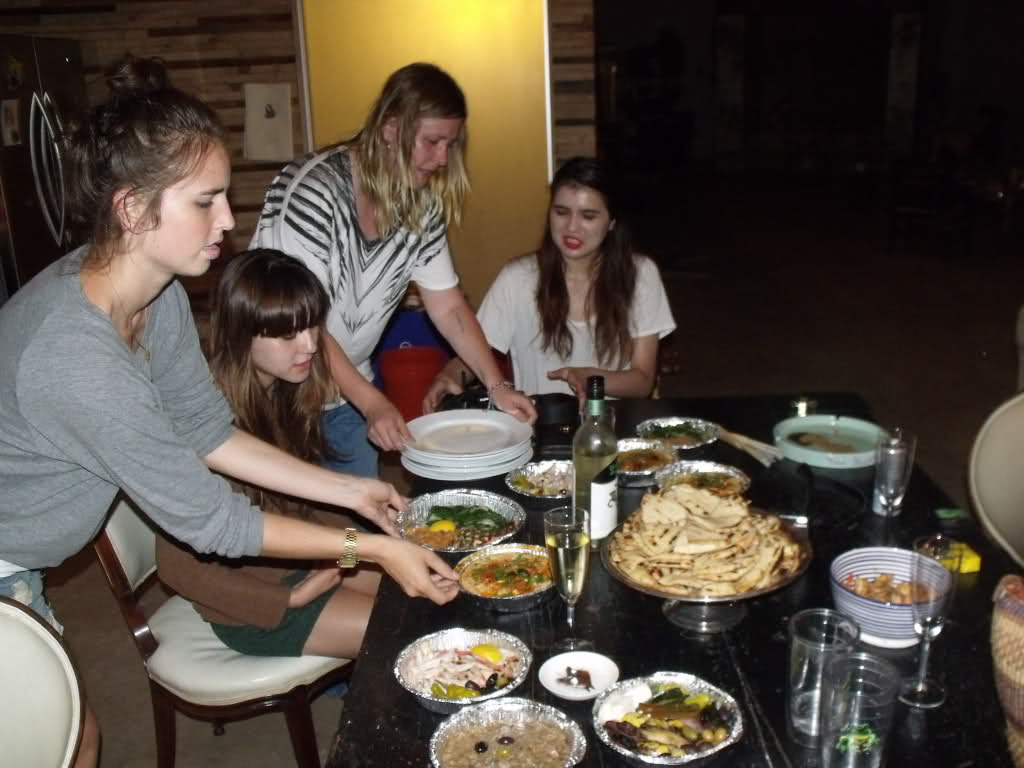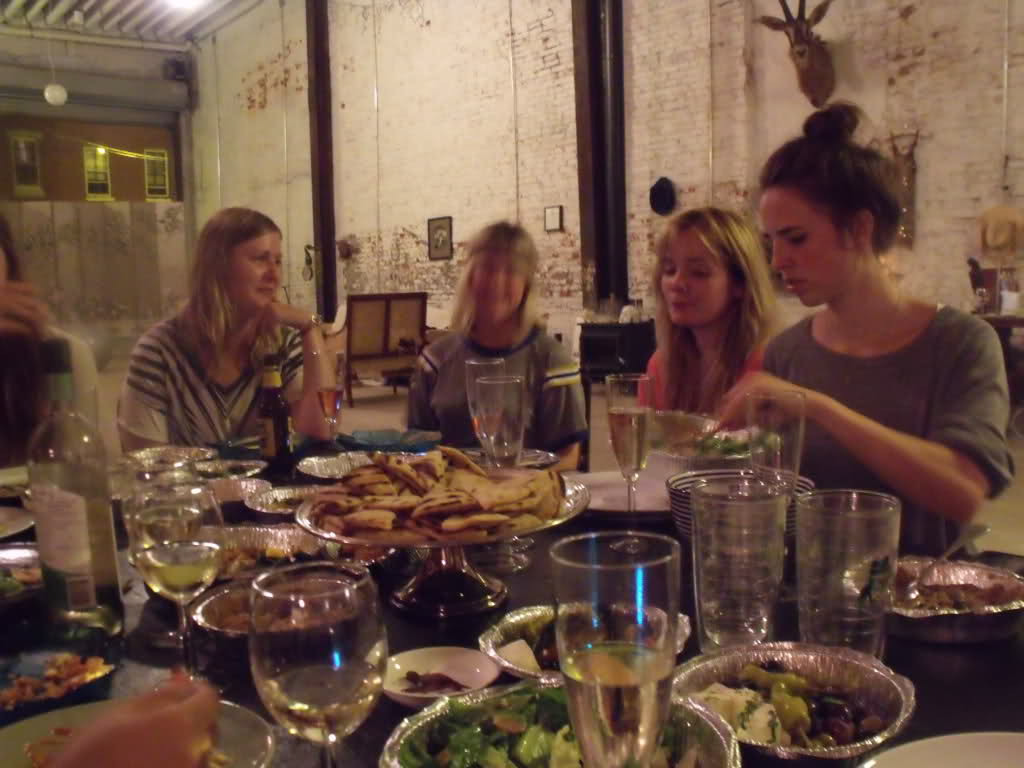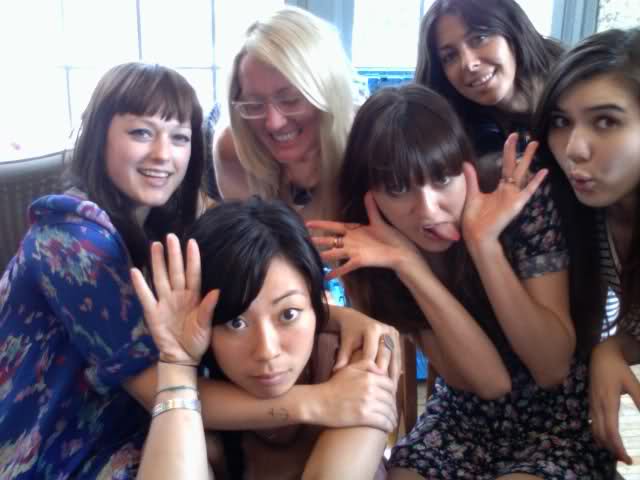 Here are some more shots taken around Philadelphia! I'm wearing a vintage Ramona West floral dress, vintage bag, and Cole Haan sandals. As you can tell, the streets of Philly are so old and cute. They have so much charm! That is what I love about the East Coast. Everything is so green and pretty with rustic old buildings. In between shooting, we went to this really good restaurant called "Holly's." They have the best Tuna salad sandwich I've ever tried! Go there if you're ever in Philly. I did get to try some Philly Cheese Steak, but it was in the form of an eggroll. Interesting mix, but so so good! The last few shots were from the shoot and our nightly group dinners. Thank you Georgia for the pics! I'm super excited that Rumi from Fashion Toast and Georgia from Dora's Fur will also be a part of the catalog! Such sweet stylish ladies! The last shot was taken at the Free People offices while we were reviewing the catalog and making the setup. It was such a fun morning! Probably some of the coolest East Coast girls ever…and they all have such cute style! It was the first time I've ever visited Philadelphia and I can't wait to visit again 🙂
Below are some photos from New York!! I'm flaunting my Hudson Jeans tote. I got to meet up with the girls over at Hudson Jeans here in New York. We went to breakfast at the lovely Balthazar restaurant. I recommend getting the waffles w/ berries. So yummy! Then, we all headed back to the Hudson offices. I was totally wearing my Hudsons, until it got so hot that I ran into urban and quickly bought a dress to change into. But I can't wait to show you the new Hudson styles!