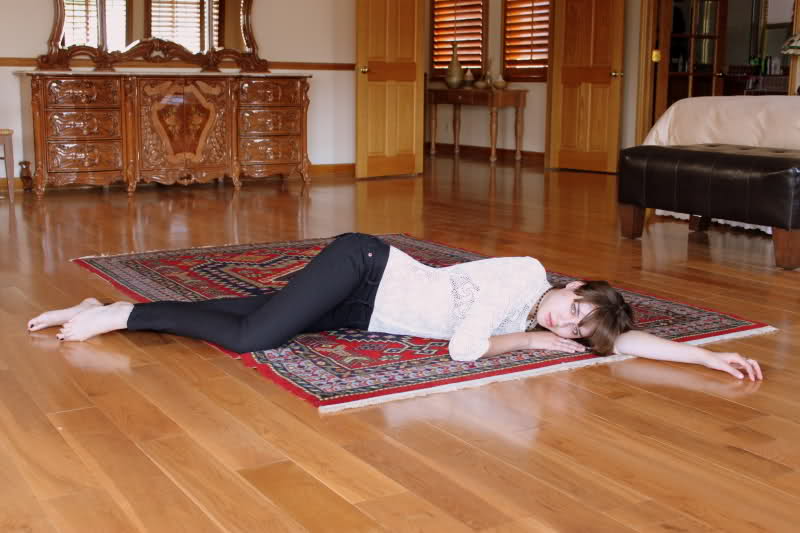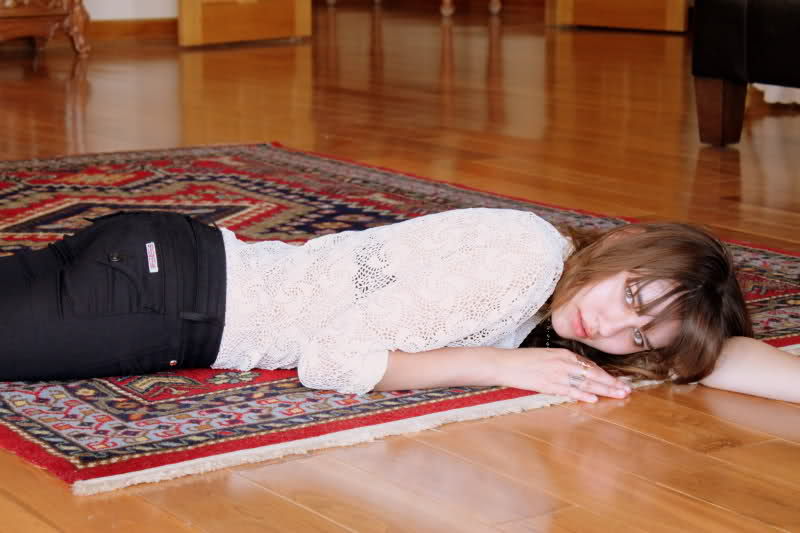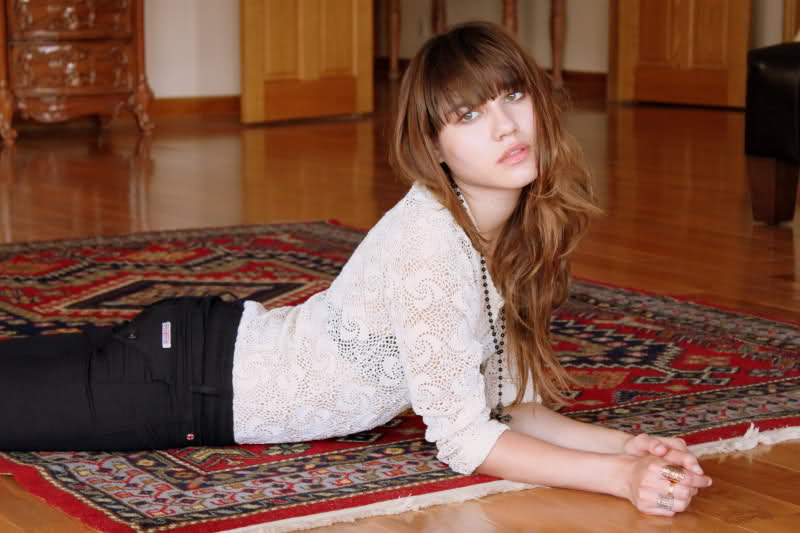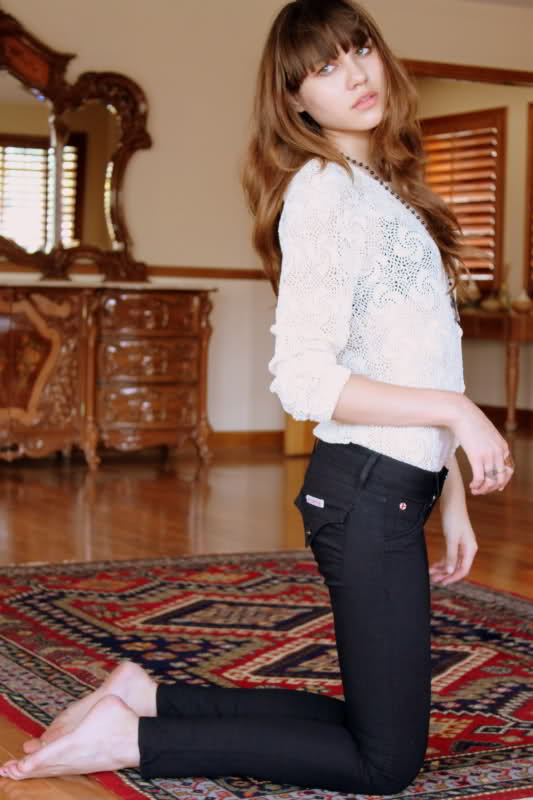 I am wearing the new Hudson Jeans fresh out of their Spring 2010 collection. I'm in love with them! They are super soft and stretchy; I'm sure they can make just about anyone's legs look endless. Hudson's new Spring 2010 collection is super fresh with a sexy, grunge vibe. Along with their perfectly skinny designs, the Spring collection displays distressed cargo and relaxed boyfriend fits. Once again, I am impressed with what Hudson Jeans comes up with every season!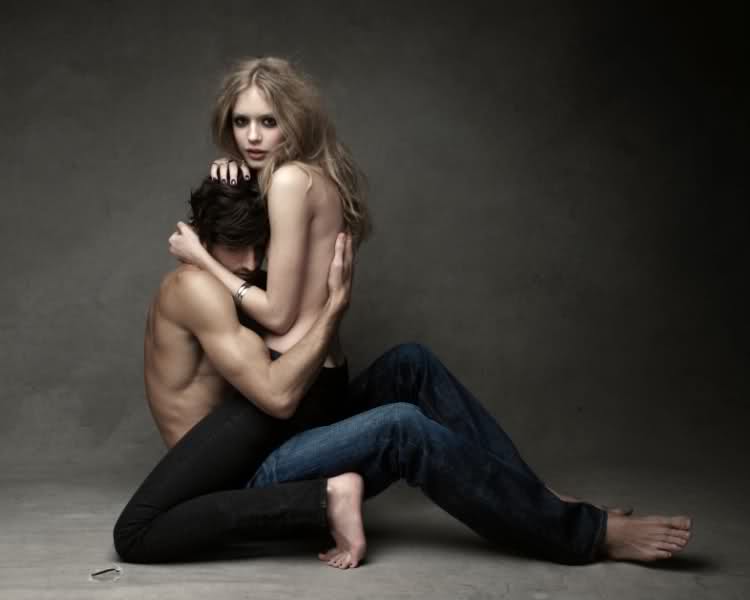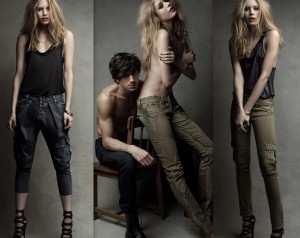 I was fortunate enough to interview Ben Taverniti, head designer for Hudson, while he was in LA for the big Hudson Jeans, After-Hours event.
-How do you make sure that all the styles and cuts of Hudson jeans are able to appeal to different women's unique fashion tastes and body shapes?

We are selling a way of life, more than just a pair of jeans. Our goal is to create something for every person. I don't believe in choosing a certain style for a specific body type. If you feel good in something you should wear it.
-My favorite things about HUDSON Jeans are the back pockets. The flap back pocket has been HUDSON's signature pocket design, but I now see that there you've changed things up with newer pocket designs. What convinced you to do so? And why do you think pockets are such an important factor when it comes to the perfect pair of jeans?

Our new styles are an evolution rather than a change. Our signature flap pocket will always be a part of the line—it is an established part of HUDSON, but we wanted to be expand on the original with the newer pocket designs. Pockets are a very important design element…the wrong placements or proportions can completely change the look.
-My pair of HUDSON Jeans are probably the softest, most comfortable jeans I own. What goes into the process of making them feel so incredible?

We start with the finest premium denim from Japan and Italy. These fabrics are the highest quality so the denim is very soft to begin with. From there, different wash techniques, know how, and a lot of love =), help to soften them even further.
-For spring, I see some really great new distressed denim along with some great washes. HUDSON Jeans appeal to a wide range of young women. How do you always manage to keep things fresh and new each season while staying true to Hudson fans?

Every season we try to evolve our product line. We re-work our classic styles to offer newness to the consumer. At the same time, we'll also add in completely new styles that might appeal to someone who has never worn HUDSON before.
-I love the new lengths, like the Baby Boot for example (the cropped boot cut jean). How did you know this style would work well and look so flattering on so many women?

The Baby Boot was really a logical evolution of our classic Signature Bootcut. It is the most widely adopted style in denim today, so we knew we wanted to expand on it and freshen it up.
-The new cargo designs with the slouchy fit and side pockets are eye catching and ooze "cool". What inspired this particular design?

Thank you. The inspiration for these styles actually came from the way I wear my own jeans. I've always worn a slouchy skinny and was always interested to translate this into womens wear. We've seen cargos everywhere—I wanted to add newness to it-to tweak the established style.
-Any woman wearing HUDSON Jeans immediately feels sexy yet comfortable. What women in particular have inspired you to create these sexy jeans?

I believe that sexiness comes from within .. HUDSON accentuates and reinforces that sexiness and helps to bring it out of you … There is nothing more powerful than a woman that is effortless stylish and comfortable in her own skin!
I am going to take his word for it! See more photos of the Hudson Jeans Spring 2010 collection HERE.