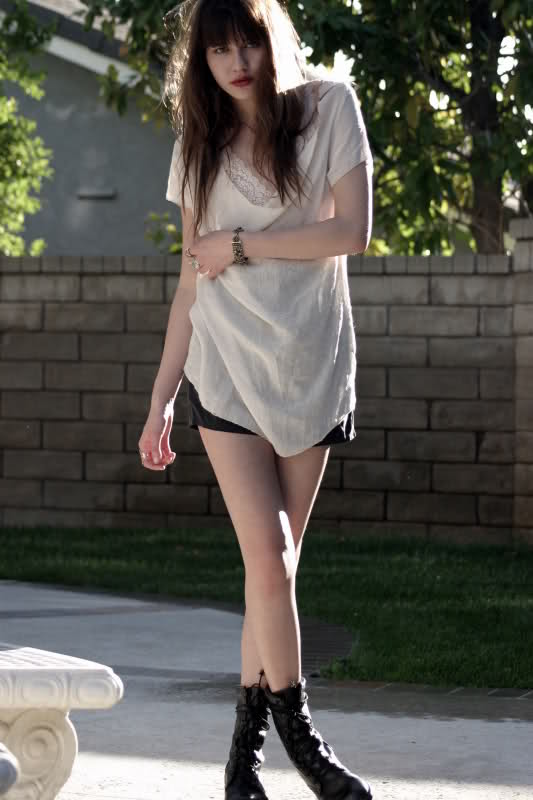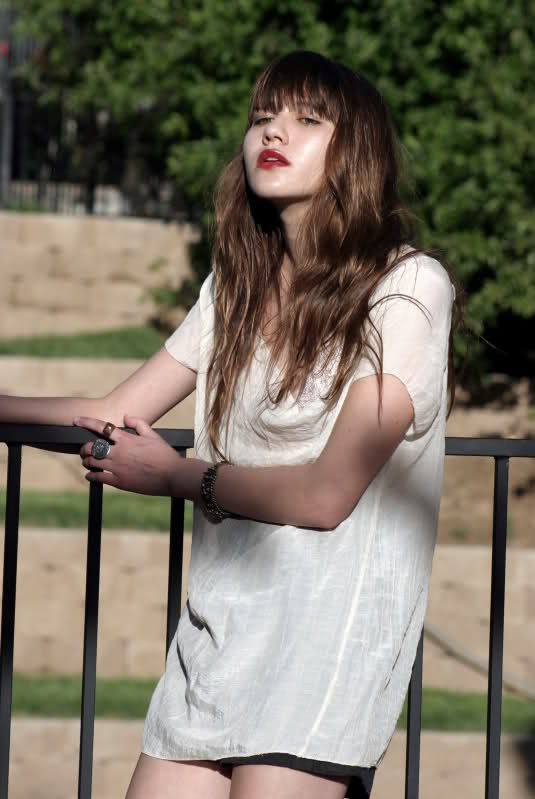 Top: bought in Malaysia, Shorts: Forever 21, Combats: Vintage
There is nothing better than a loose, comfortable, tomboy outfit. These boots are my favorite. They're pretty badass if I say so myself. They remind of me the creepy man hiking boots I loved wearing as a kid. Have I mentioned that I was THE biggest tomboy growing up?! I was the scrawny brat in baggy denim on denim who could kick anyone's butt on the tether ball court. Well, I guess there's still a little bit of that girl in me. But now, I don't mind letting my hair loose and swiping on some red lipstick!
And I've been browsing the web and came across some really cool images. Beauty combined with a tough, boyish edge.