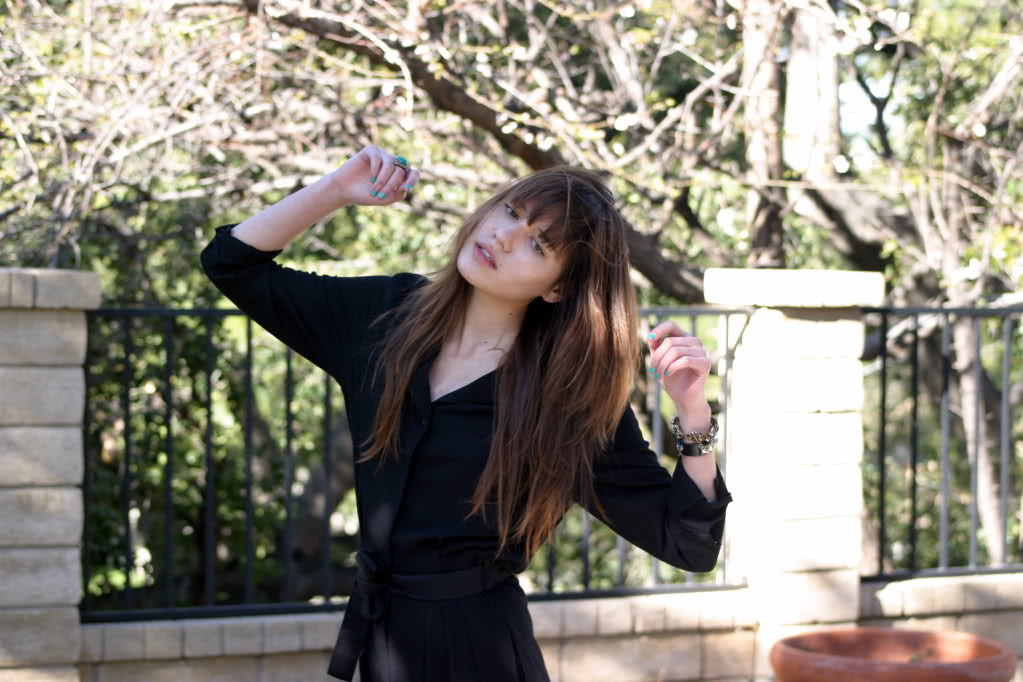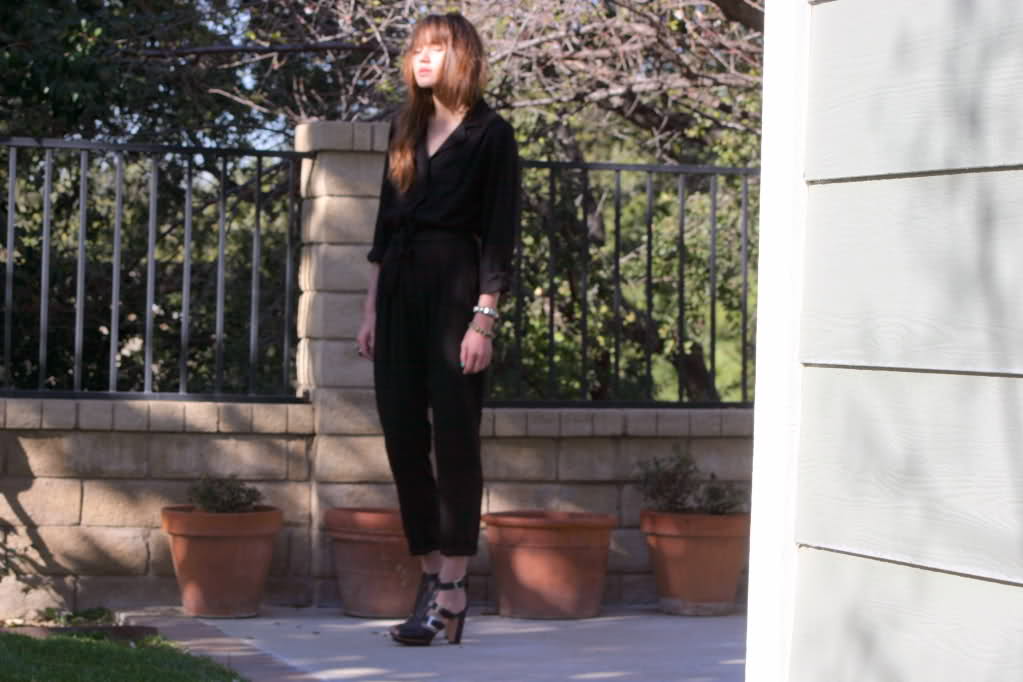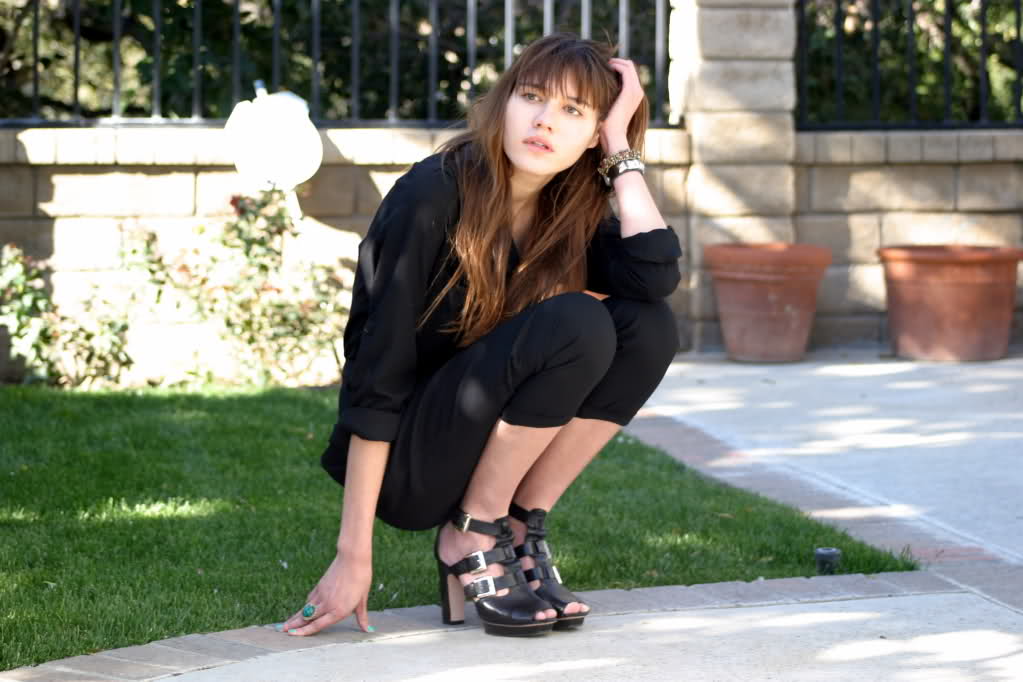 Jumpsuit: Mango, Shoes: Via Spiga
I scored this MNG jumpsuit during my stay in Malaysia. I love it's slouchy, trouser-y feel. A blouse and trouser thrown into one. It's easy, I like pieces that are just throw it on and go go go. Coolness guaranteed. I'm loving Jade Green nails as well. It's sort of an instant mood lifter too lol! And thank you Canon for giving me some clear, crisp snapshots :)) Still trying to get a hang of the darn thing! I hope everyone is having an awesome week so far. I've just been driving all over the place, hitting traffic, and getting back to reading more novels in my down time. It's hot and sunny here, perfect "reading on the porch" weather!
Anywhoooo, here are two awesome illustrations sent to me by two really amazing artists. It must have taken so much time and effort. I really, really appreciate it girls, thank you!
This one is illustrated by Carmo, blogger and artist of Carmo Avant Chanel! Hailing all the way from Lisbon, she shows some raw, natural talent by getting down even the smallest details on paper!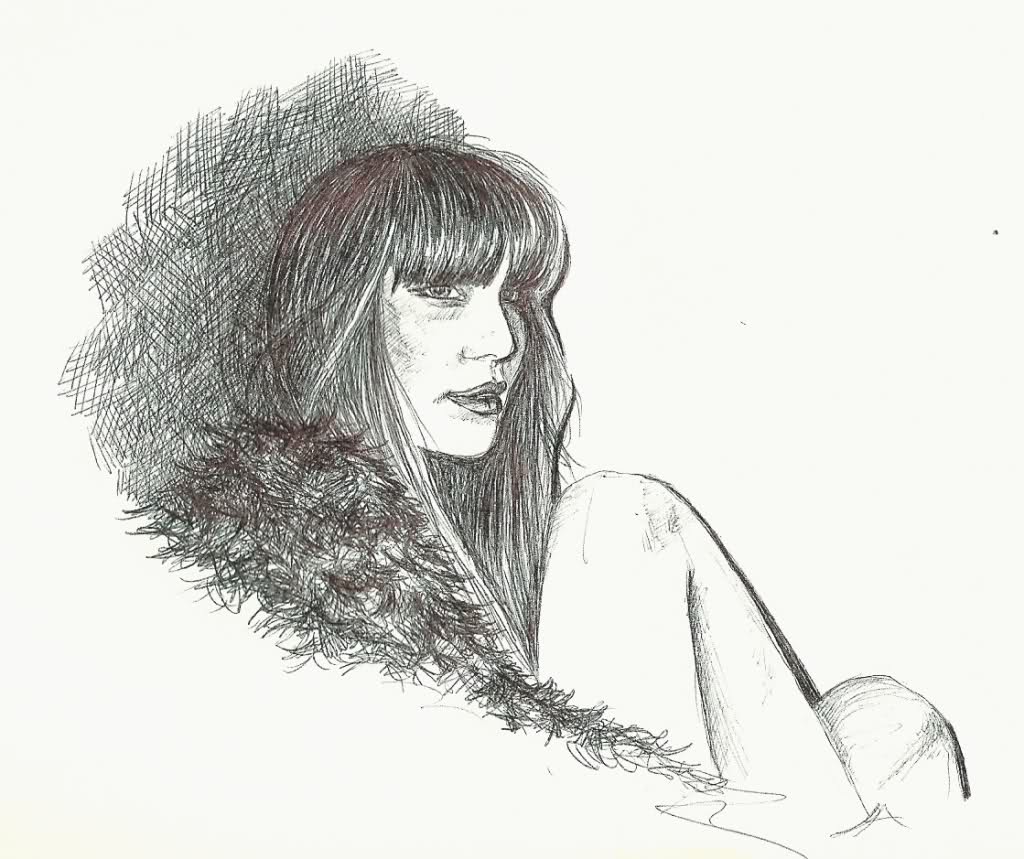 Annnddd the picture below was illustrated by Jessi Attenborough from the Netherlands! Visit her Blog as well as Photography! She has an incredible eye and captures images in such a way that leaves a bit to the imagination while still getting the message across. Plus, the girl can draw!!