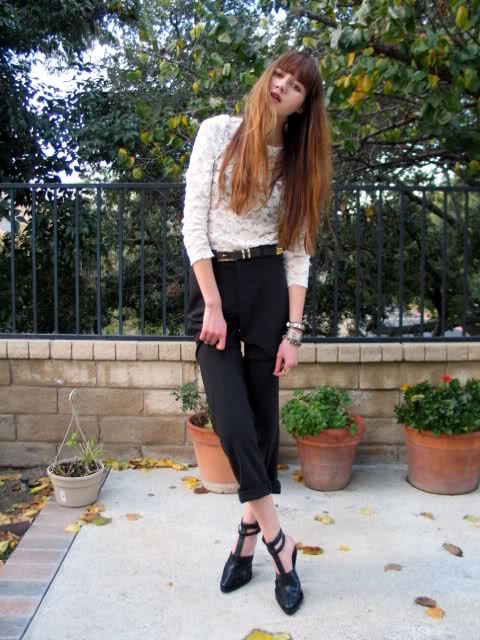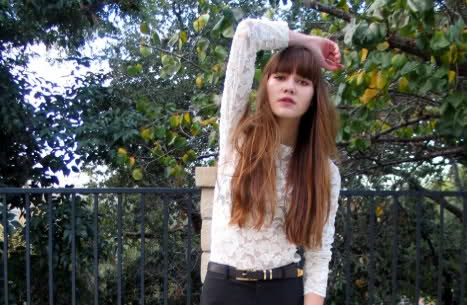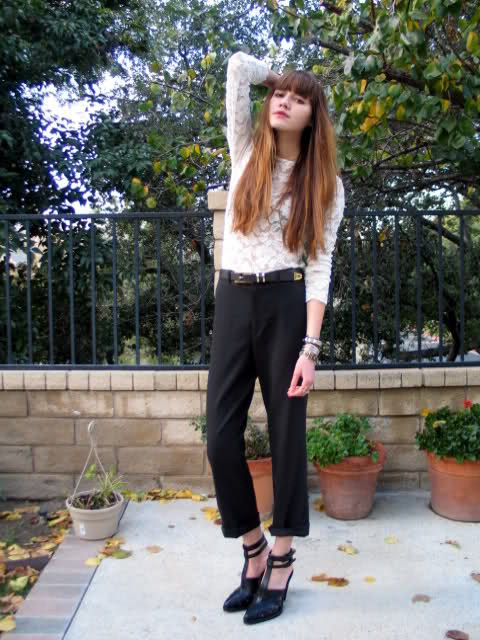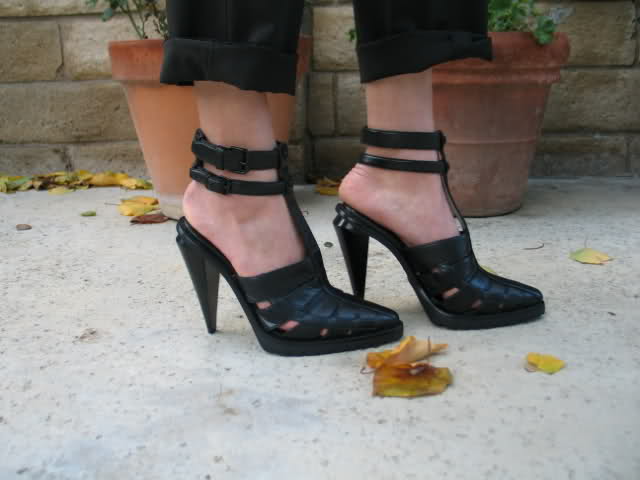 Top: Vintage, Trousers: Dolce & Gabbana, Shoes: Alexander Wang, Belt: Vintage
So my Alexander Wang shoes arrived so quickly, I was surprised. They are from his Resort 2010 collection . I love how they are styled in the lookbook. These shoes actually look a lot better without tights, that way you can see the shape, so I might have to keep them stored away till Spring since it's getting so chilly now with the rain and all! They are very high and so fun to walk in! These photos were taken a few days ago. I am wearing them with my favorite high waisted trousers and white lace vintage top. I've worn this top so many times, it's been on wear, wash repeat lol and is still in great shape. White lace, instead of black, is refreshing and different.
I have been busy working this week, so I am excited to just stay in tonight, wrapped in a blanket, and watch the movies we have rented!
Enjoy the collage I made filled with beautiful people and have a fantastic weekend! 🙂
xoxo, Natalie