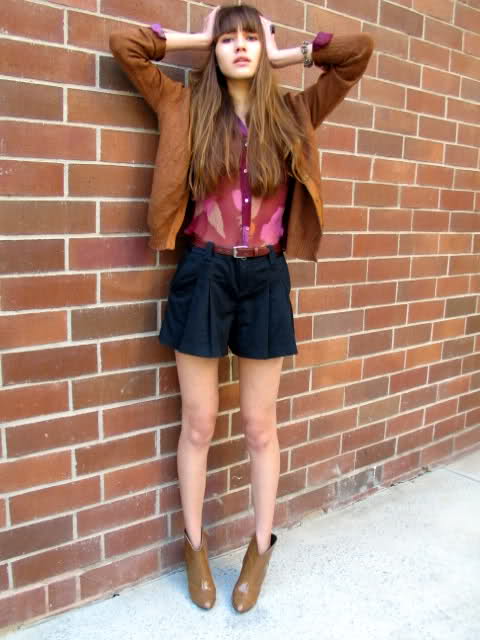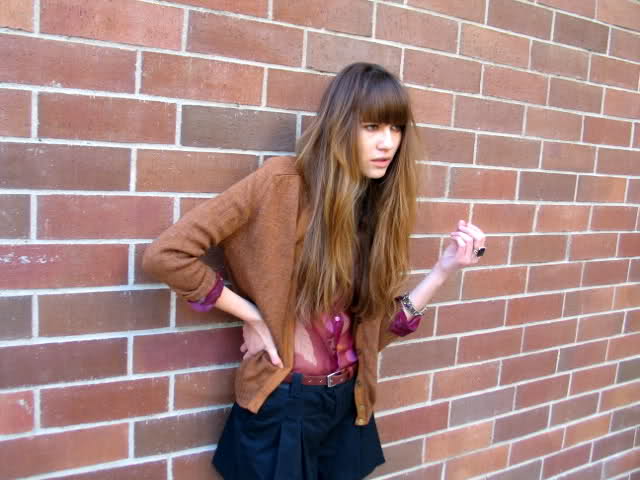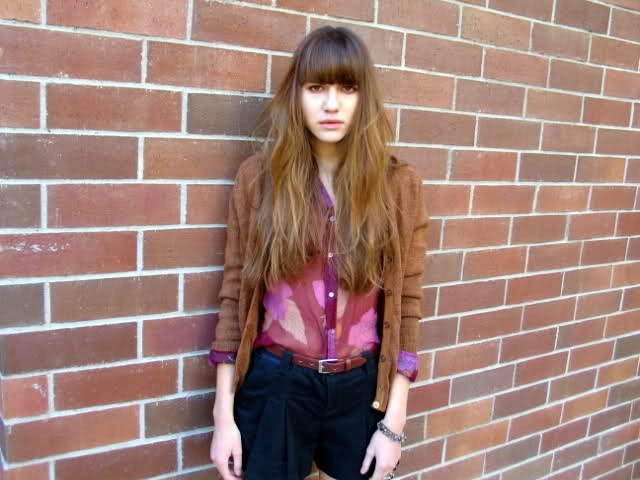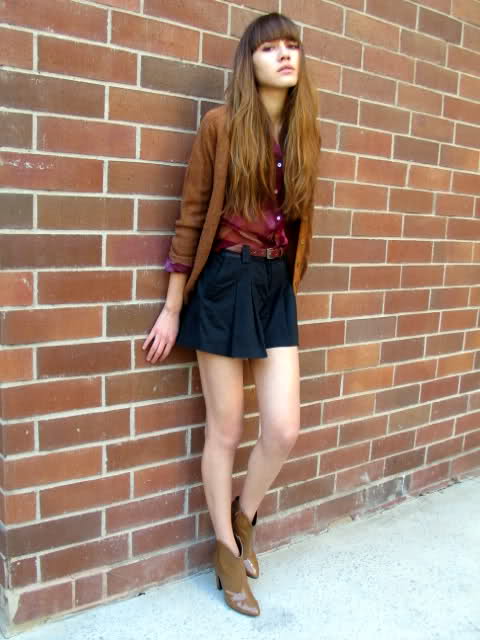 Blouse: Vintage, Sweater: Vintage, Shorts: Lux, Belt: Vintage, Booties: Burberry, Jewelry: Vintage
Recently, these warm vintage colors have been taking over my wardrobe. I just found this sheer blouse in the back of my closet and cannot believe I've left it hanging there for so long! Love that it is lightweight and a deep burgundy color. It's still sunny and warm here in SoCal so I am still wearing shorts and light layers. I threw on my favorite vintage cardigan and was good to go. These colors are so warm, great for fall.
And exciting new: I'm shooting a Style Guide for Revolve Clothing tomorrow mixing their pieces with my own personal style. Similar to what Rumi from FashionToast did a while back. Should be fun, can't wait!
Hope everyone has a wonderful week! 🙂
xoxo, Natalie