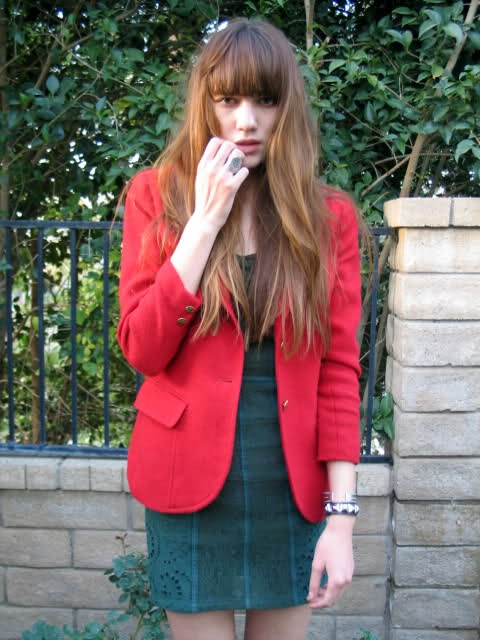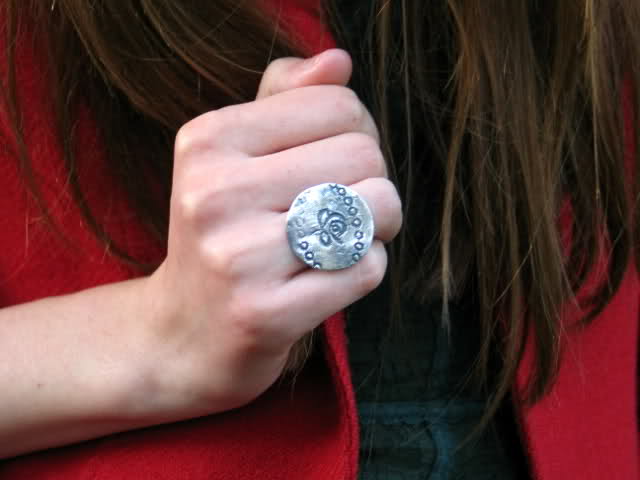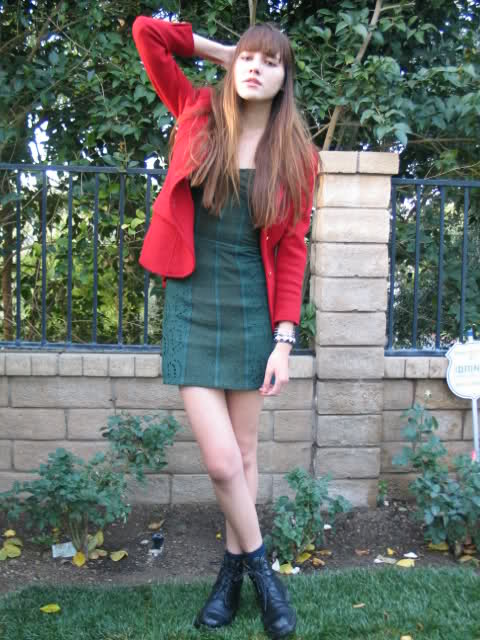 Blazer: Vintage, Dress: Free People, Boots: Cole Haan, Ring: Elena Cruz
Jewelry Designer, Elena Cruz from Barcelona, Spain sent me this beautiful sterling silver ring. Handmade with love by Elena Cruz herself! I love its vintage feel and the gorgeous rose design. It's so unique and pretty, I am definitely going to be wearing this daily! I just want to thank Elena for making this for me, it's a very special piece that I will keep forever. "Handmade=Heartmade" indeed! Her work is amazing. She makes beautiful necklaces, bracelets, and earrings! All can be seen on her blog!
Also, check out my Style Guide for PONY RYDER from New York!! Just a few looks I put together with my own clothes that contain the" must-have" pieces for winter! It was so fun putting together these looks and I'm so happy Pony Ryder (one of my favorite fashion blogs) loved it! Check it out!
So there is soo much I want to put into this post! I won't have too much time to post tomorrow due to work so I'm doing it all now! lol
The lovely blogger of BY THE GIRL, Ida all the way from Copenhagen, Denmark contacted me to do an interview. She is so sweet and I've been a follower of her blog from the very start. She has great personal style and I love her taste in music. She had some great questions to ask me so read it HERE!
Woowwee, that was a lot for one post! Oh, and I just have to update you guys on the Revolve shoot. It was so much fun putting together looks using all of Revolves' amazing clothes! The photos were very teen vogue, very quirky but cool, and I cannot wait to see the results. They will be up online soon, in about 2 weeks!!
I am exhausted right now, and have work tomorrow. Will be hitting the sack! Night!
xoxo, Natalie