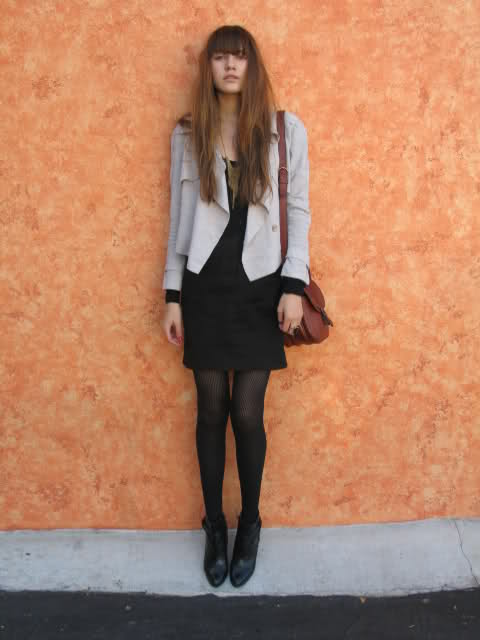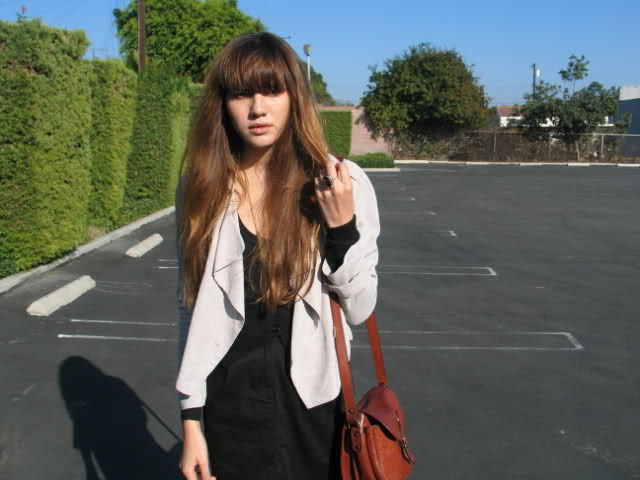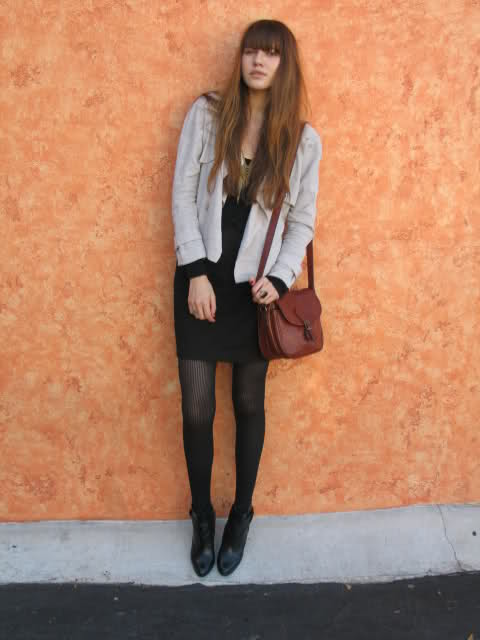 Jacket: Crispin & Basilio, Jumper Dress: H&M, Tank: Forever 21, Cardigan: BDG, Tights: unknown, Booties: Aldo, Necklace: Forever 21 Bag: Vintage
I layered a bunch of black pieces under this jacket to keep warm. Was out and about all day so the layers helped me keep warm in the morning fog. I managed to squeeze in a few pictures outside in the restaurant's parking lot after lunch.
I've had this H&M jumper dress for so long now without wearing it so I just had to pull it out. And after a few hours out, my hair usually becomes a tangly mess like you see here! haha. I really need to start carrying a brush with me!
Anyways, I will be spending the rest of my night eating spicy Curry tofu soup and watching a bunch of rented movies curled up on the couch! Cant wait!
I also made another inspirational collage today of some of my favorite pics, ENJOY!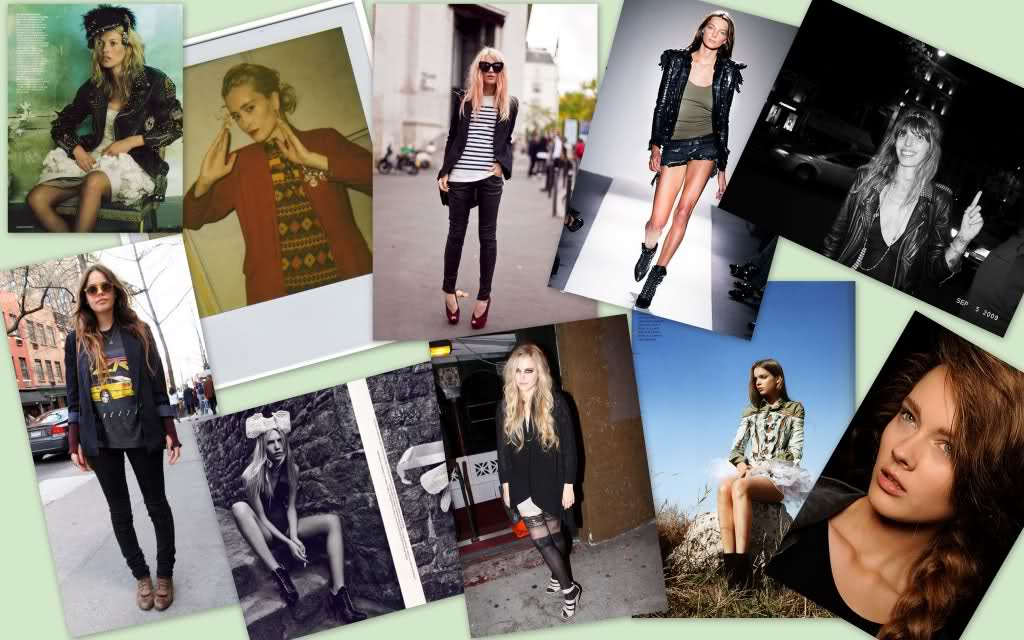 I hope everyone's weekend was great and relaxing! 🙂
xoxo, Natalie