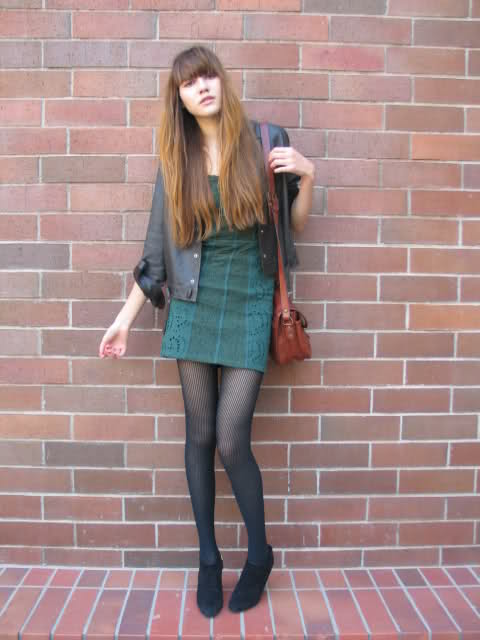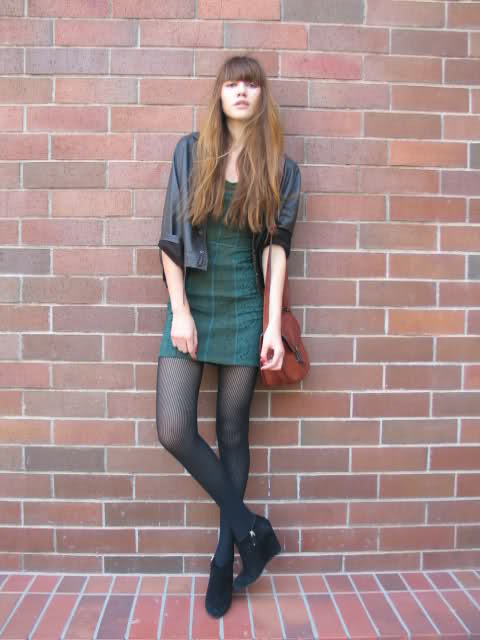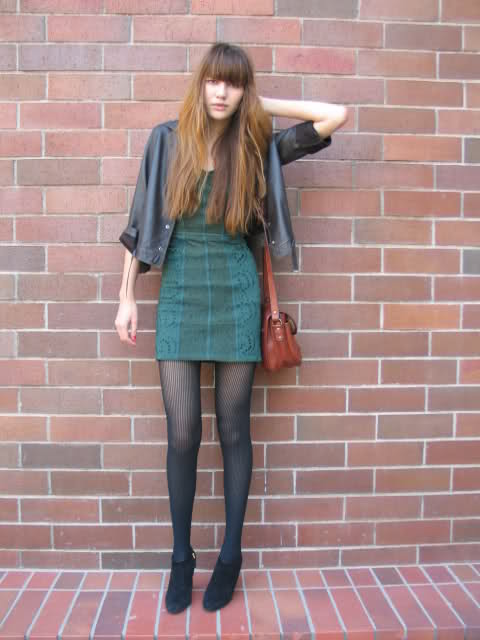 Leather Jacket: Vintage, Dress: Free People, Tights: unknown, Booties: Bally, Bag: Vintage
So I'm wearing the Free People dress I am currently obsessed with. Love the fitted body and lace detail on it. Has an exposed zipper down the back which I love! And I just found these striped black tights at the bottom of my tights drawer and they are now my favorite pair.
Also, just received the new Free People catalog in the mail and I love it. Finally, some great outdoor shots. I love the cover, and I really want these torn tights!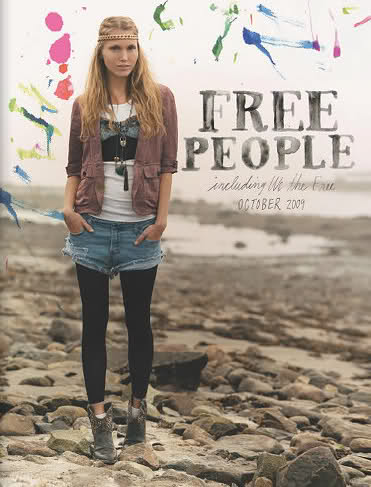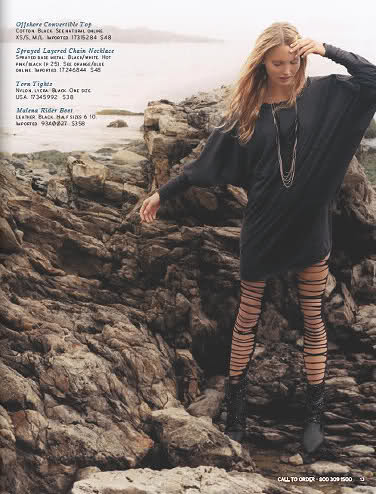 Tomorrow I'm shooting a TV segment on E! channel to show some designer clothing. I get to do it with one of my good model friends so I'm sure it'll be a lot of fun! Stay tuned! 🙂
xoxo, Natalie