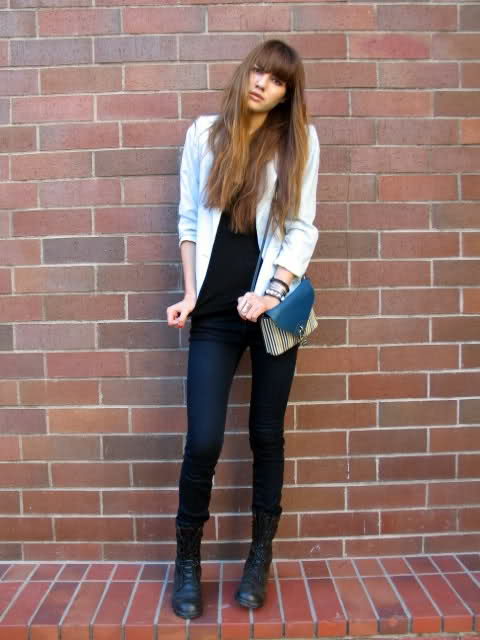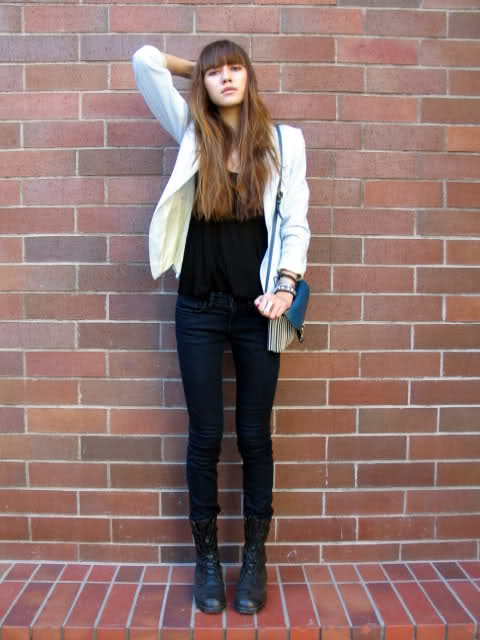 Blazer: Vintage, Tank: Forever 21, Jeans: Joe's Jeans, Combats: Vintage, Bag: Delvaux
Spent my afternoon at the movies. I absolutely LOVED Whip It and The Stepfather. Soo good! Definitely are must see movies out right now. I kept things super simple with this pin striped blazer and little bag by Delvaux, a German designer label. Next movie I can't wait to see: THIS IS IT! 🙂
You guys have requested to see some of my work, so I will be posting some pics soon. I just received the RE COLLECTION clothing catalog I am in and it is soo fantastic! It's not online yet, but maybe I can give you guys a little sneak peak soon. Very inspirational styling and incredibly cute clothes!
Have a great rest of you weekend!
xoxo, Natalie