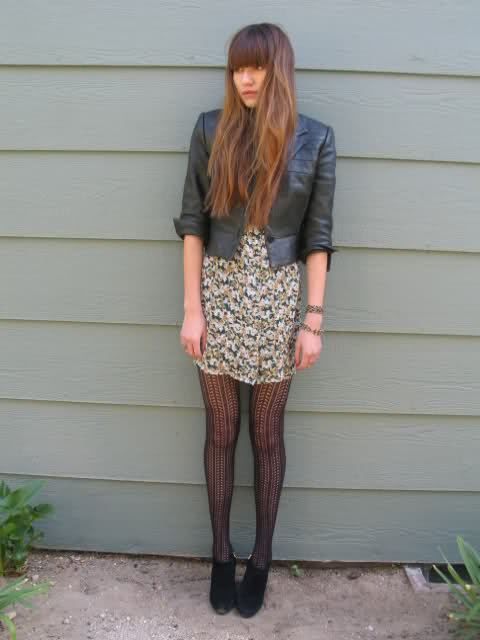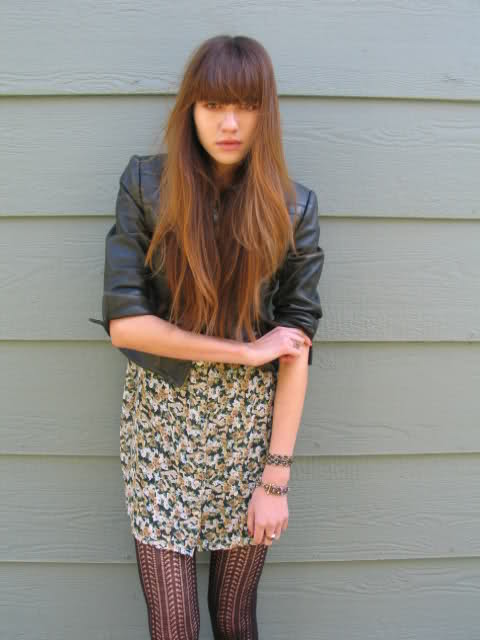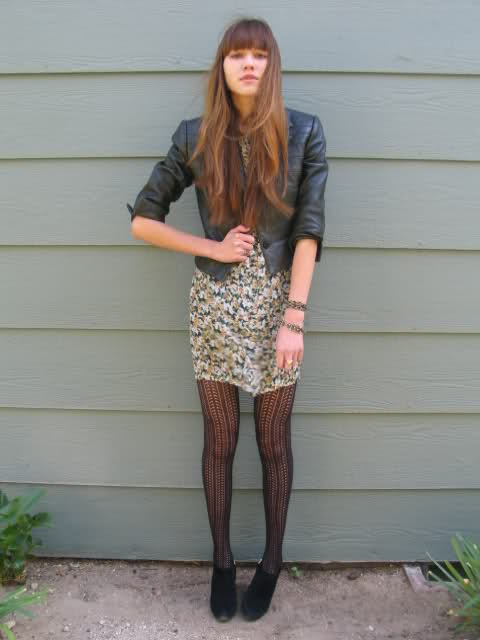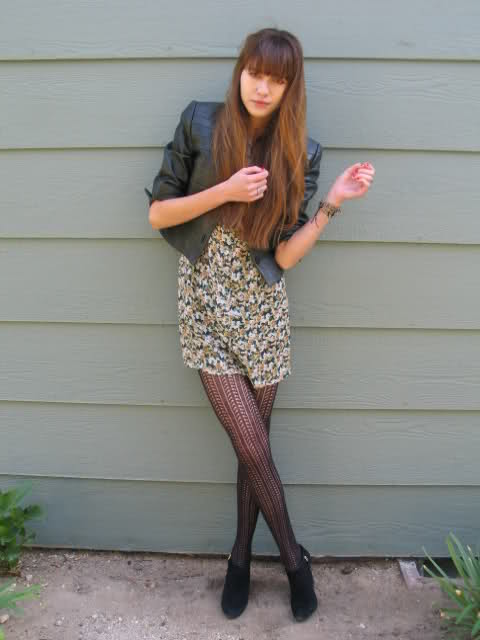 Leather Jacket: Alberto Makali, Dress: Vintage Limited, Tights: DKNY, Booties: Bally, Bracelets: Sogoli and Vintage
Wearing my new favorite leather jacket, it has a perfect slim fit with nice structured shoulders. I'm seriously wearing this with everything nowadays. Nothing is better than a timeless leather jacket that's worth the splurge. And I recently found this Limited dress at the new Goodwill on Beverly Boulevard and I love it! The green and brown colors are a fresh approach to the floral print. Neutrals are beginning to dominate my wardrobe this Fall. Speaking of Fall, it's really beginning to feel like it. Chilly air, but with a little ray of sunshine. Perfection.
It's almost the weekend and I am so excited! Hope everyone has a great Halloween night! Trick or Treat?
xoxo, Natalie