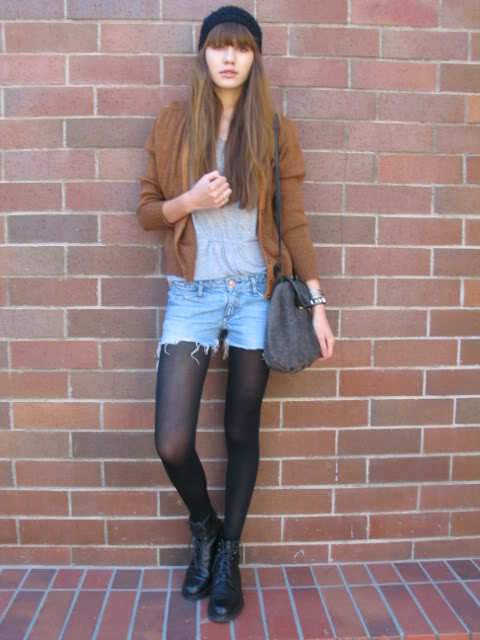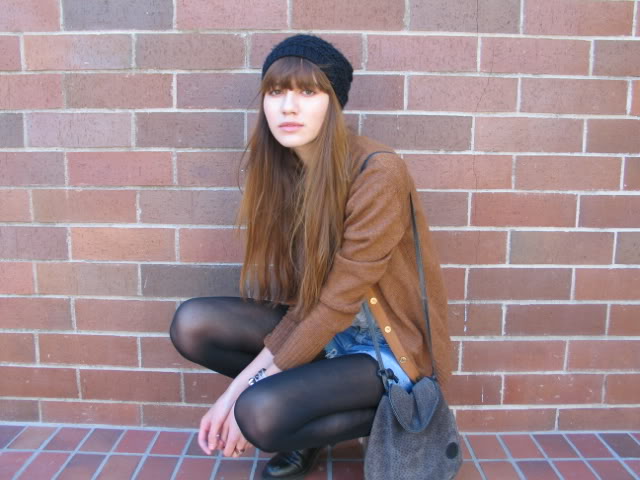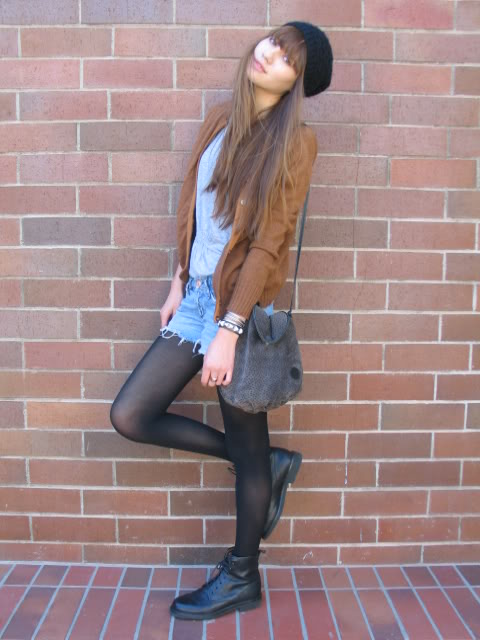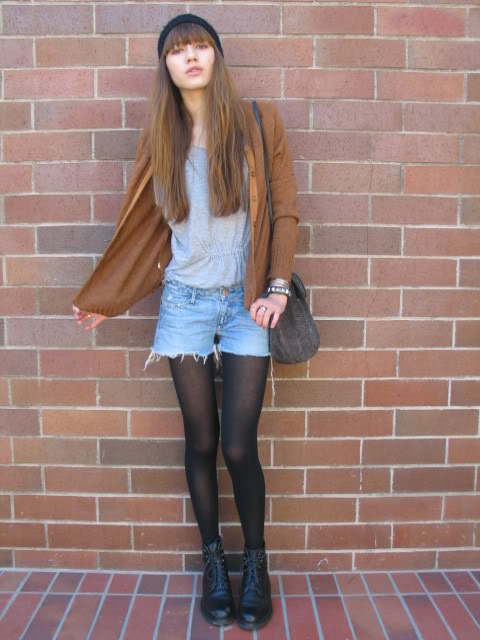 Cardigan: Vintage, Tee: Madewell, Shorts: Earnest Sewn, Tights: Old Navy, Beanie: H&M, Boots: Cole Haan, Bag: Vintage
It's kind of windy today so I threw on this H&M beanie to keep my bangs from flying all over the place. I went on a crazy H&M beanie buying spree last year, so I've got a nice little collection. Which means, NO MORE shopping for me! Plus, I've always been wanting to wear my tights with shorts, and now that it's nice and cool, i finally can.
Anyways, I've currently got a random new obsession: Nutella, you know that chocolaty hazelnut spread?! It's sooo good, and I've been spreading it on everything from apples to my bread. I'm probably the last person on earth to try it and fall in love with it.
Oh, and here is an inspirational collage I made recently [featuring bloggers Annemiek from mode-dmour.blogspot.com and Dylana (you guys probably already know she's my sister) from colormenana.blogspot.com]: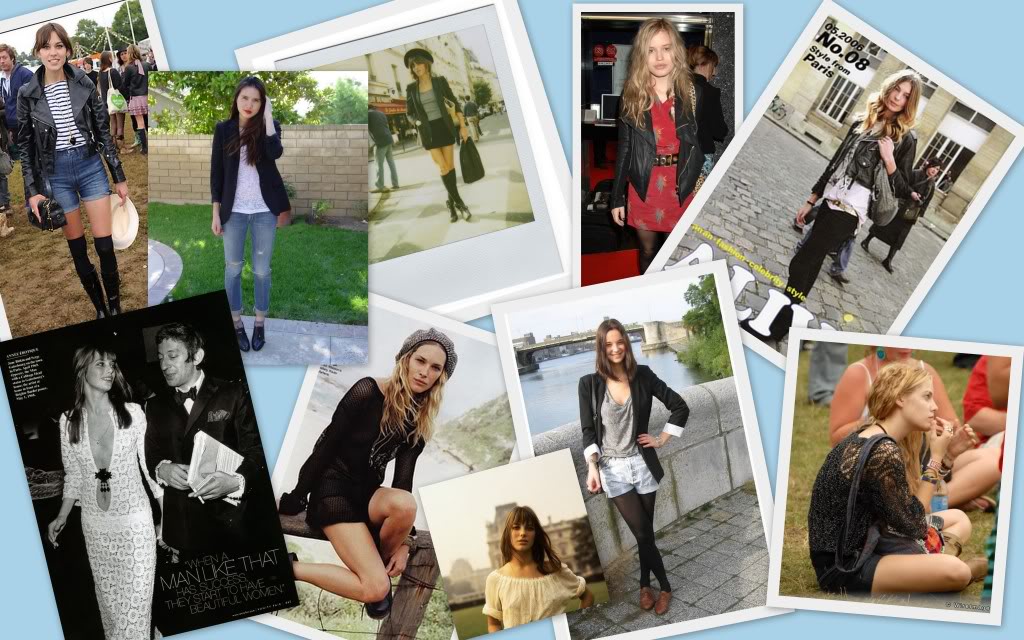 Just realized it's the first of October, yay! Halloween, Autumn leaves, all that is on its way! But for now, I'm off to lunch, have a great rest of your week!
xoxo, Natalie