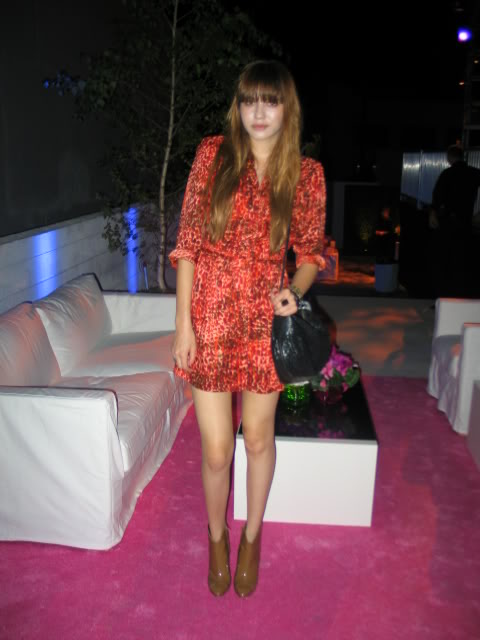 Dress: Whitley Kros, Booties: Burberry, Bag: Vintage, Bracelets/Rings: Random
Last night I went to the Teen Vogue Young Hollywood party so I pulled out my favorite party dress, this amazing piece by the designers of Whitley Kros. I'm in love with the bold print!
The party was held at Milk Studios and began with a D&G runway show. It took forever for everyone to get seated so I was happy when the show finally started. I really liked some pieces in the collection, like the little strapless frocks and old vintage looking prints. Here are some pictures of the show: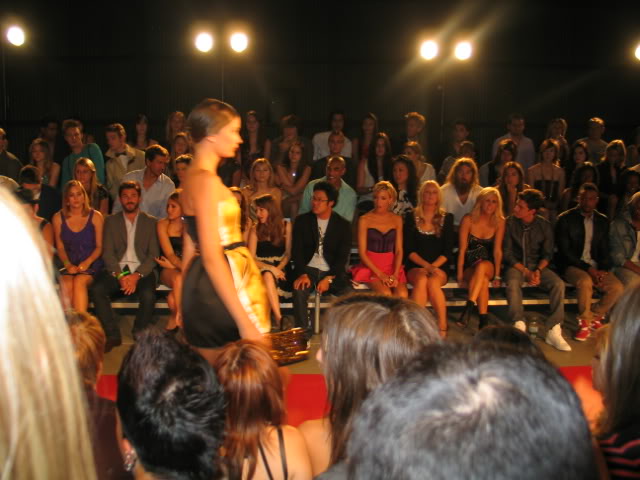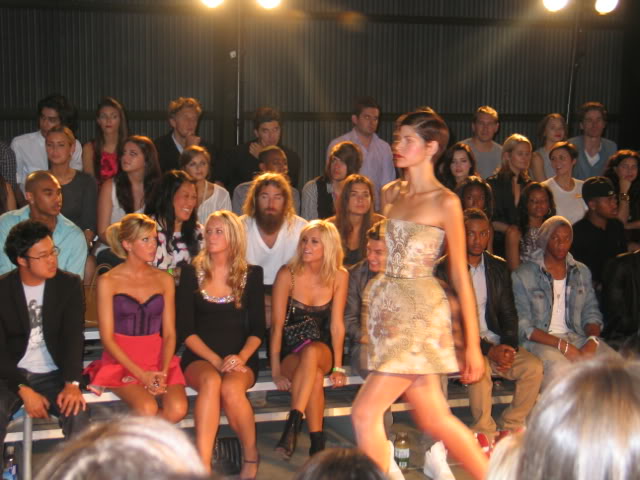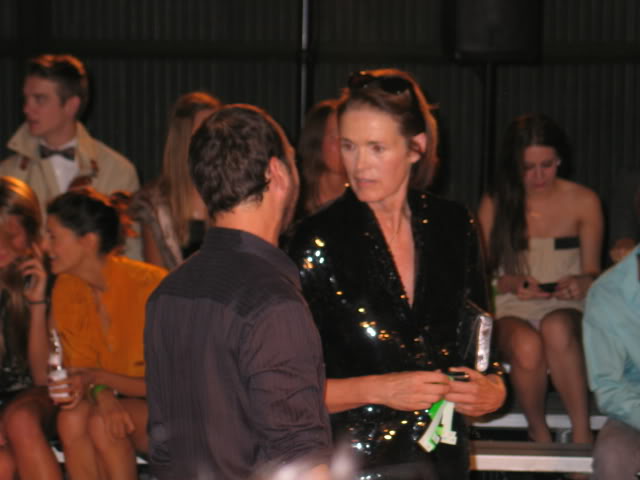 Lisa Love, west coast editor! Amy Astley was there too, but didn't get to snap a picture! They are both incredibly stylish women, love Lisa's sequined tux outfit.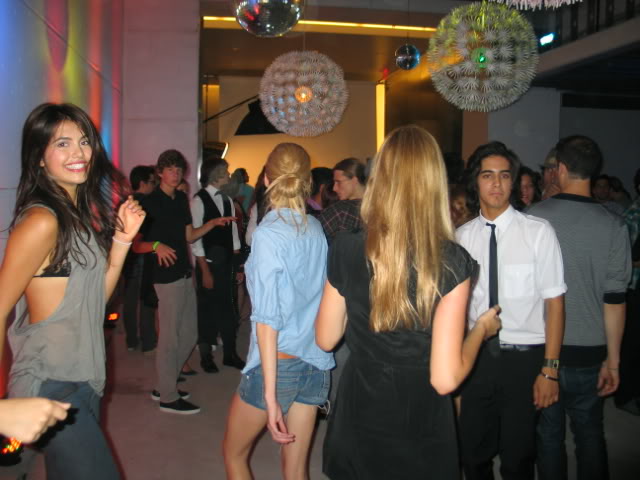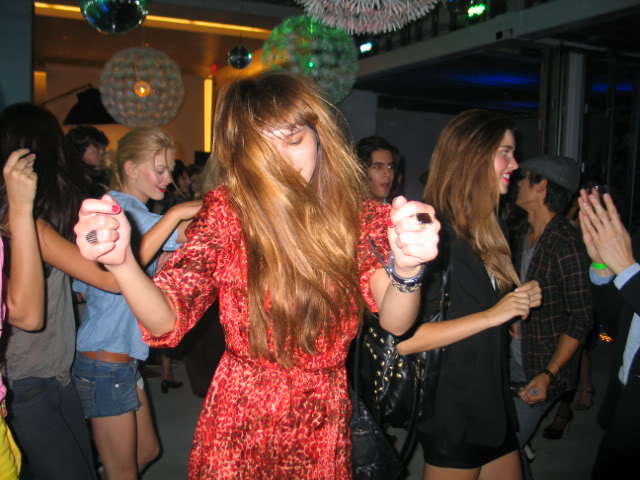 We spent the rest of the night dancing to beats that Kelly Osbourne and her friend were playing. So much fun! A lot of Nickelodeon/ Disney kids were dancing in our cirlce too (not surprising haha)! There were definitely some celebrity sightings, like Taylor Lautner (the cover boy) was there, tons of television stars with recognizable faces, and lots of hip girls and guys that you've probably seen on the cobrasnake!
Here's Dylana, my sister. Check out her amazing blog: www.colormenana.blogspot.com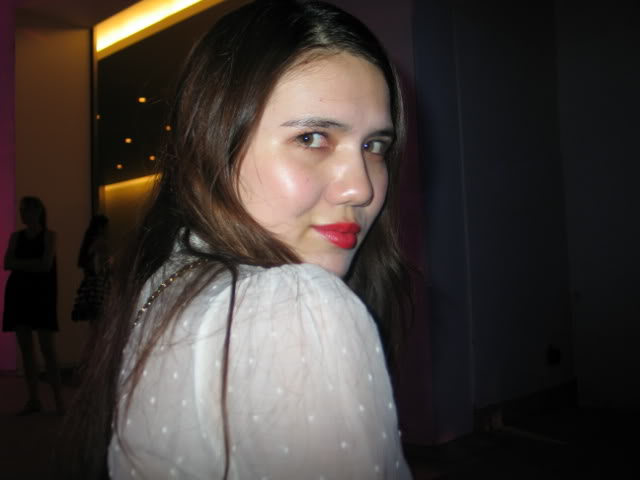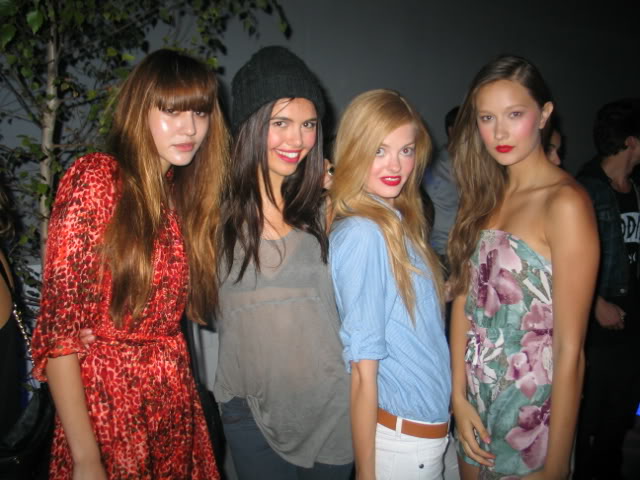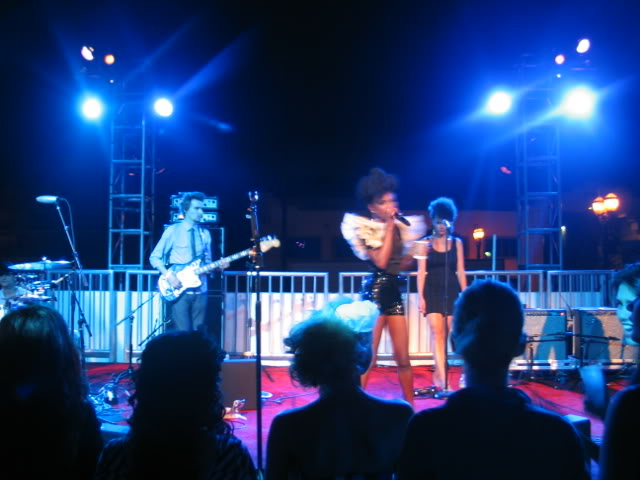 English band, The Noisettes, played and they were SO GOOD and full of energy! The lead singer had an amazing voice. I am now in love with their music. You should look them up, you'll be hooked!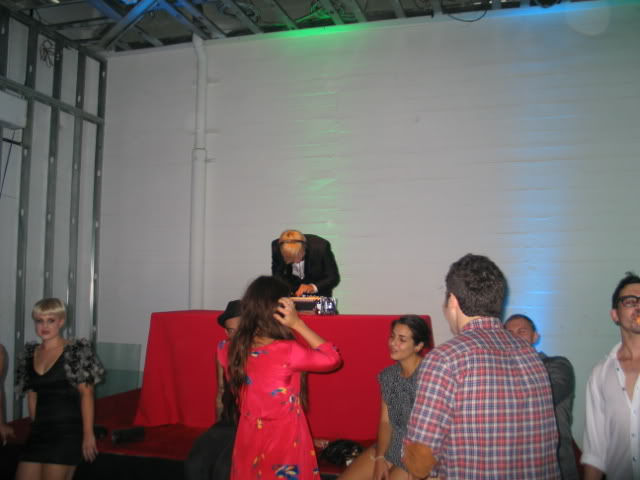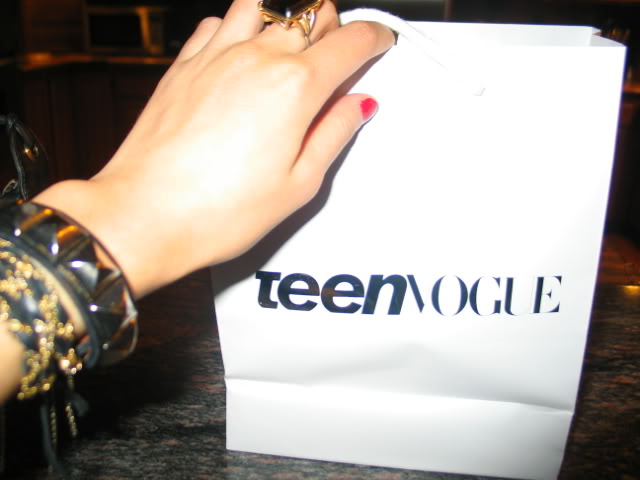 Grabbed a gift bag on the way out of course which came with the new D&G perfume 🙂
And I took this pic of me off of the Cobrasnake. My header pic was also taken by Mark! Looks like I need my fringe trimmed!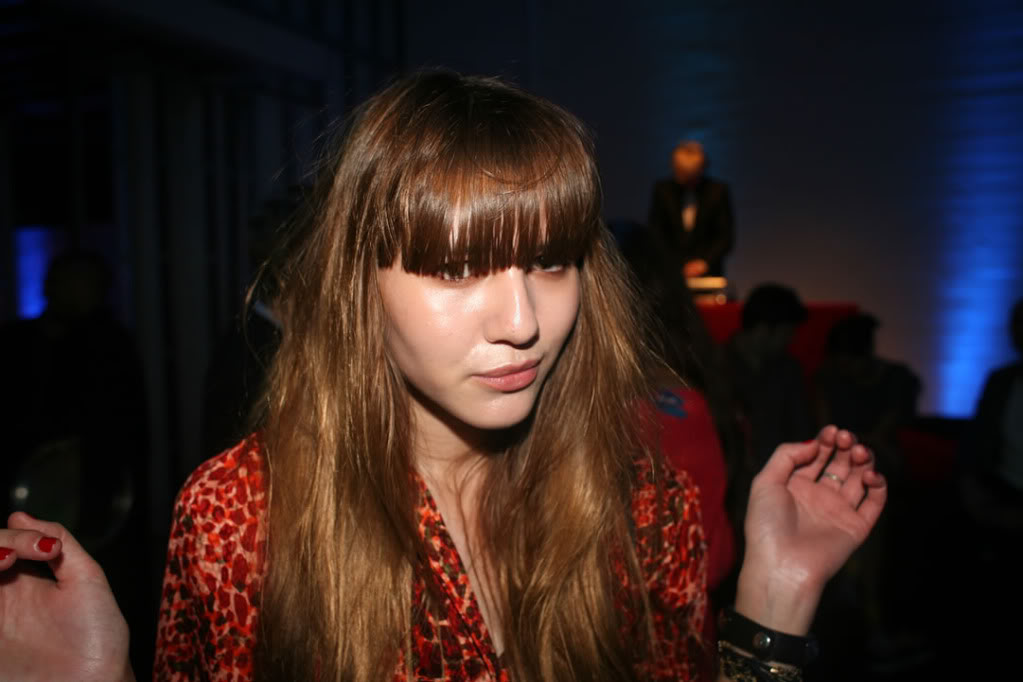 I thought the Teen Vogue party I went to 2 years ago was fun, but last nights definitely topped it. Teen Vogue never fails to have great parties 🙂
xoxo, Natalie