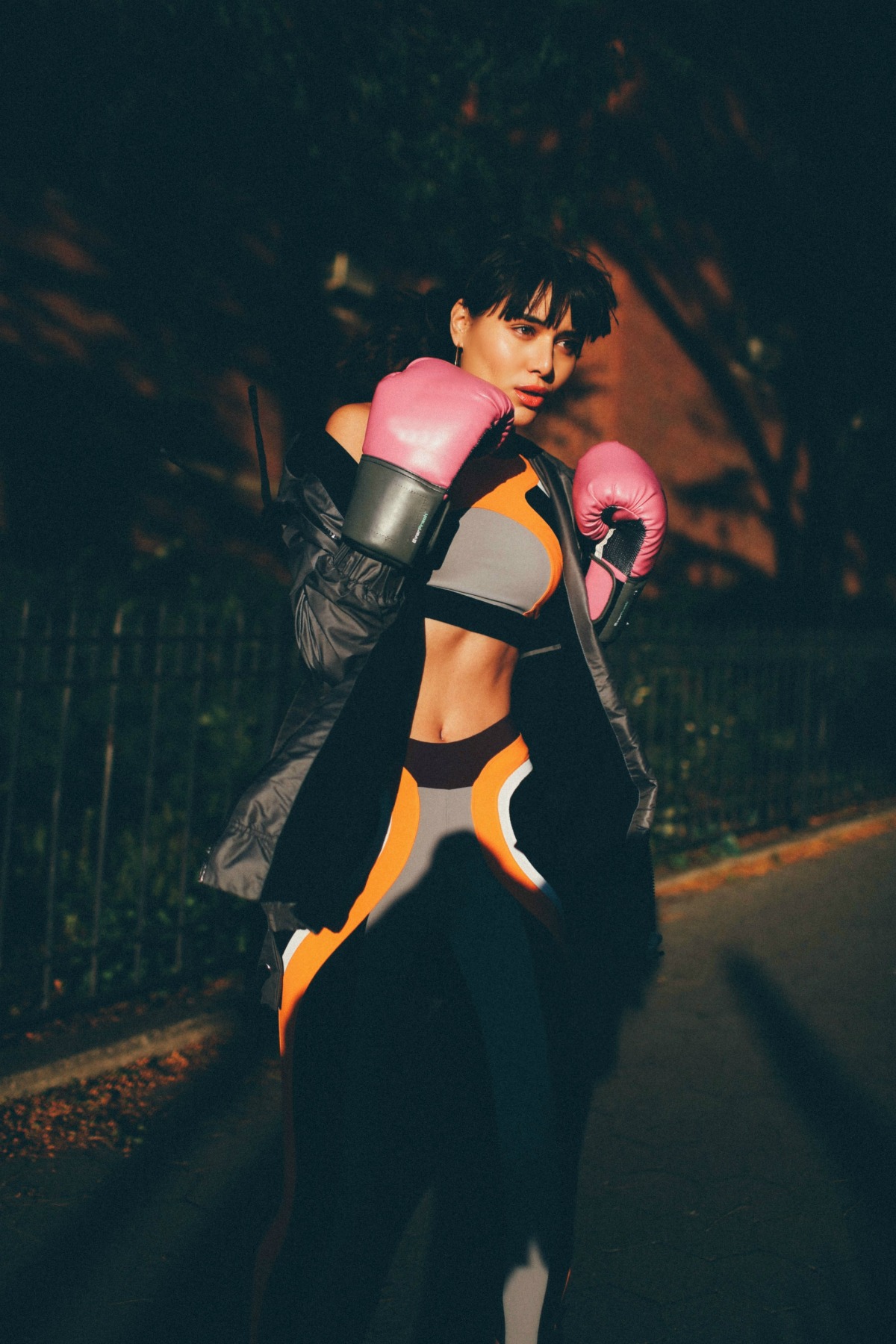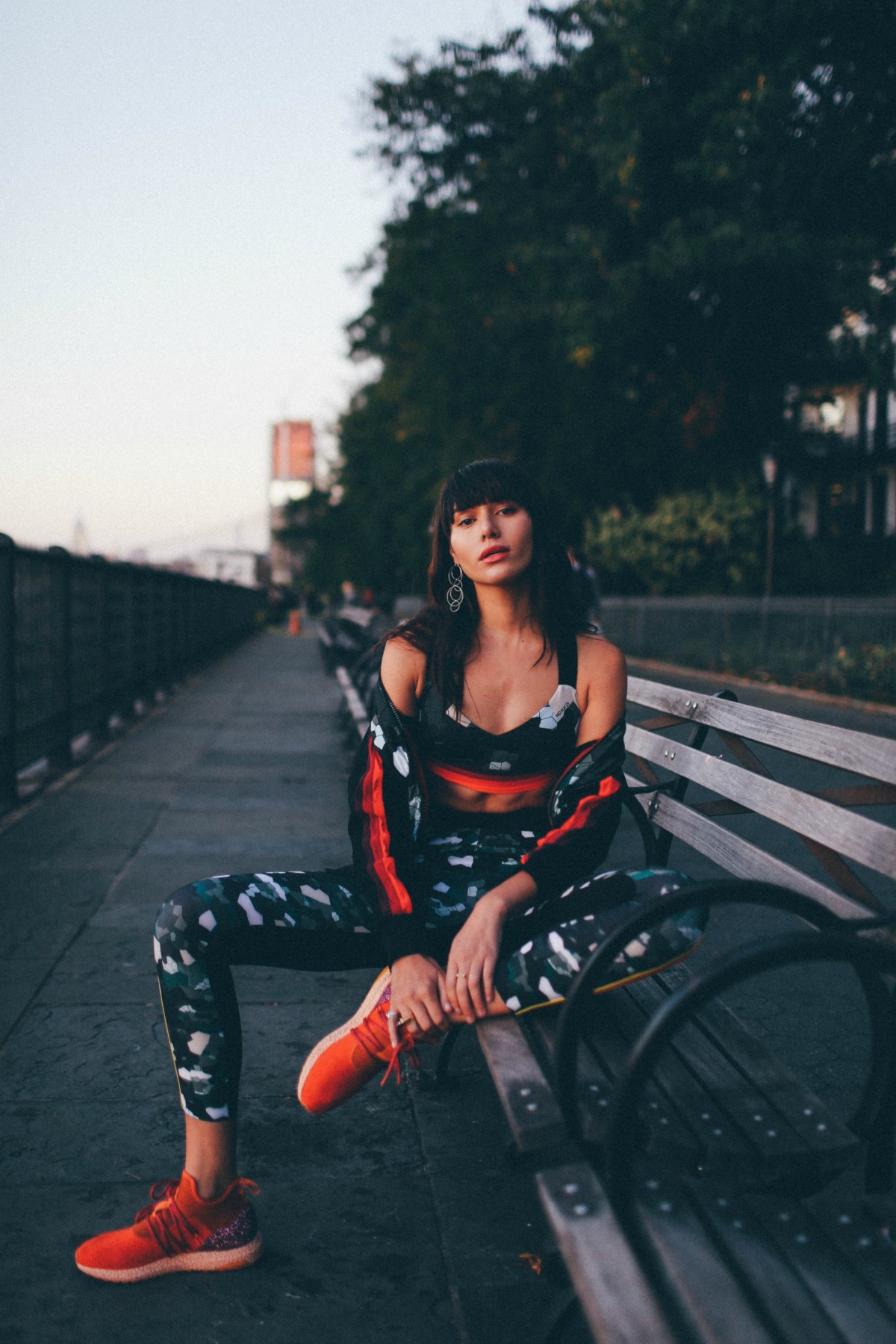 In the fall and winter, I spend a lot more time in my workout gear. Fall for evening runs. Winter for the gym…my favorite place to keep warm during a snowstorm. Therefore, I am constantly on the hunt for absolutely killer workout gear. Meet NO KA'OI, a super chic workout line that pushed boundaries in their eclectic, unique design. And guess what?! Their new collection just launched at Barneys, my top destination in discovering elevated and  emerging brands. Tracksuits with a rainbow down the side?! Count me in. NOKA'OI does color blocking unlike anyone else out there. See why I'm so obsessed?
The NOKAI'OI microfiber sports bra and leggings fit like a glove. The design accentuates every single curve…and hugs me in all the right places. I like to feel super comfortable and free when I workout…this microfiber fabric is flattering in every single way. I took this poppy orange look down to the Brooklyn Heights Promenade for a little kickboxing session with my trainer at sundown. I'm holding onto this perfect weather, and getting outside and in the fresh air as much as possible. Sweating it out is my way of unwinding at the end of the day. There are many days that I never change out of my workout clothes…I can go from brunch, to pilates, to errands, to walk in the park. The camouflage-striped microfiber jacket, bra, and pant is my ultimate weekend look. It stops traffic, it's edgy, and I can move in it. I'm dedicating the coming colder months ahead to my body…feeling strong from the inside out. Dressing the part helps me get there.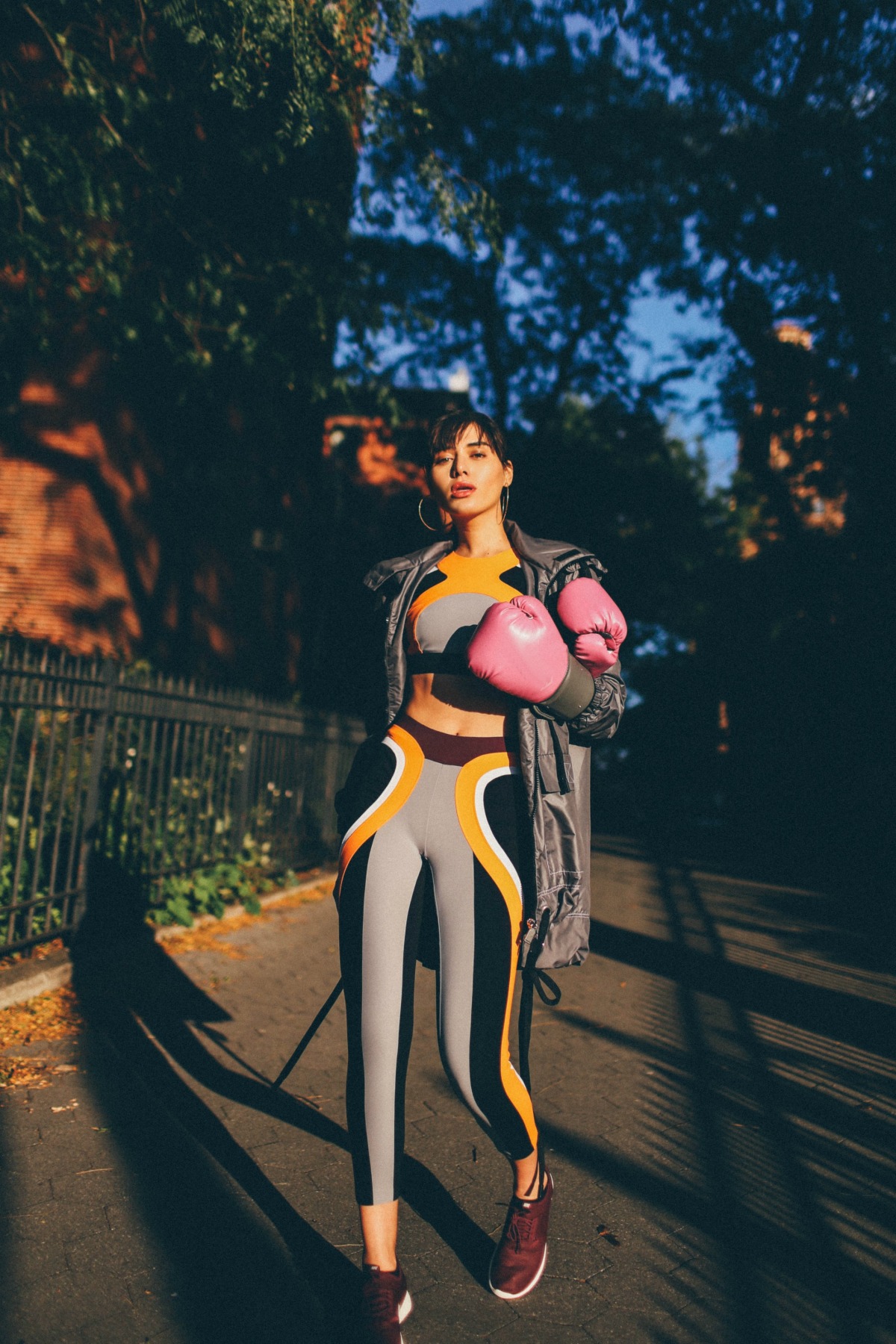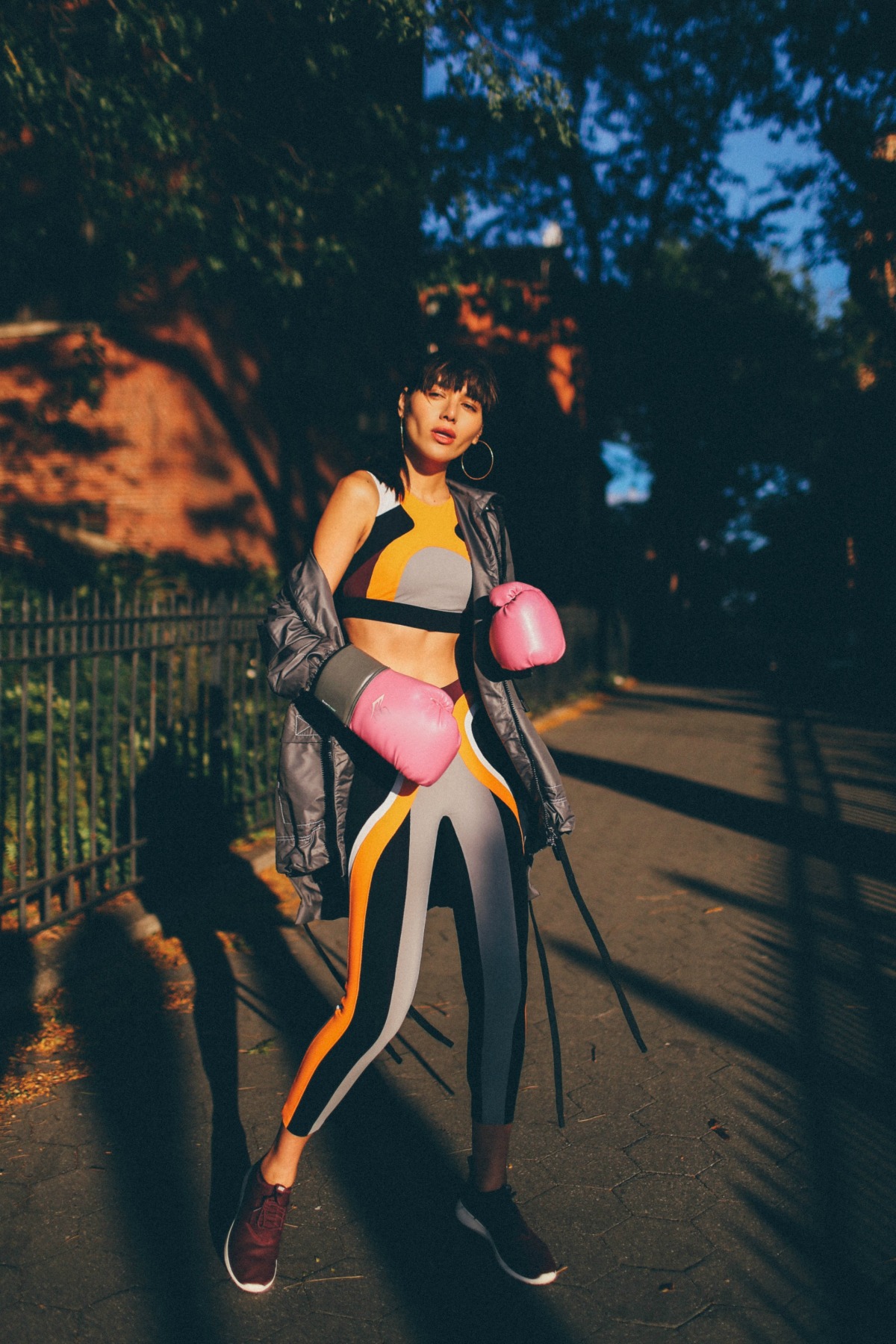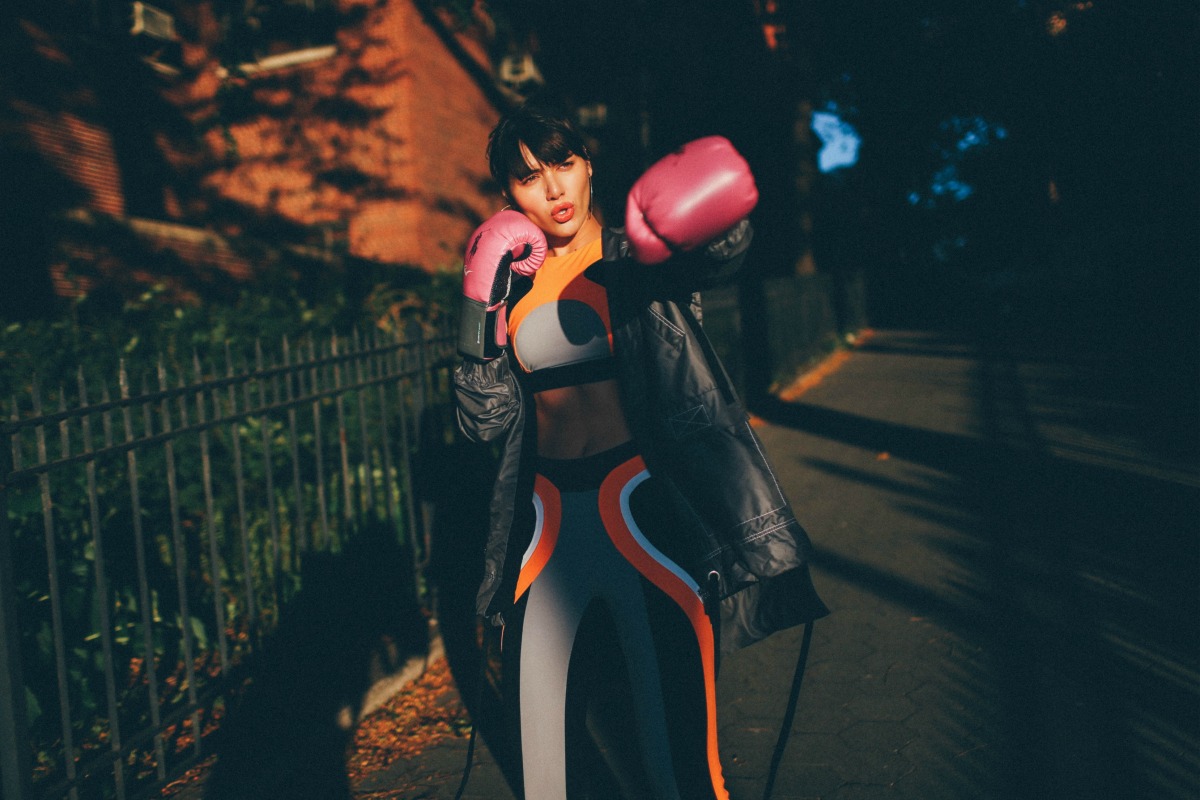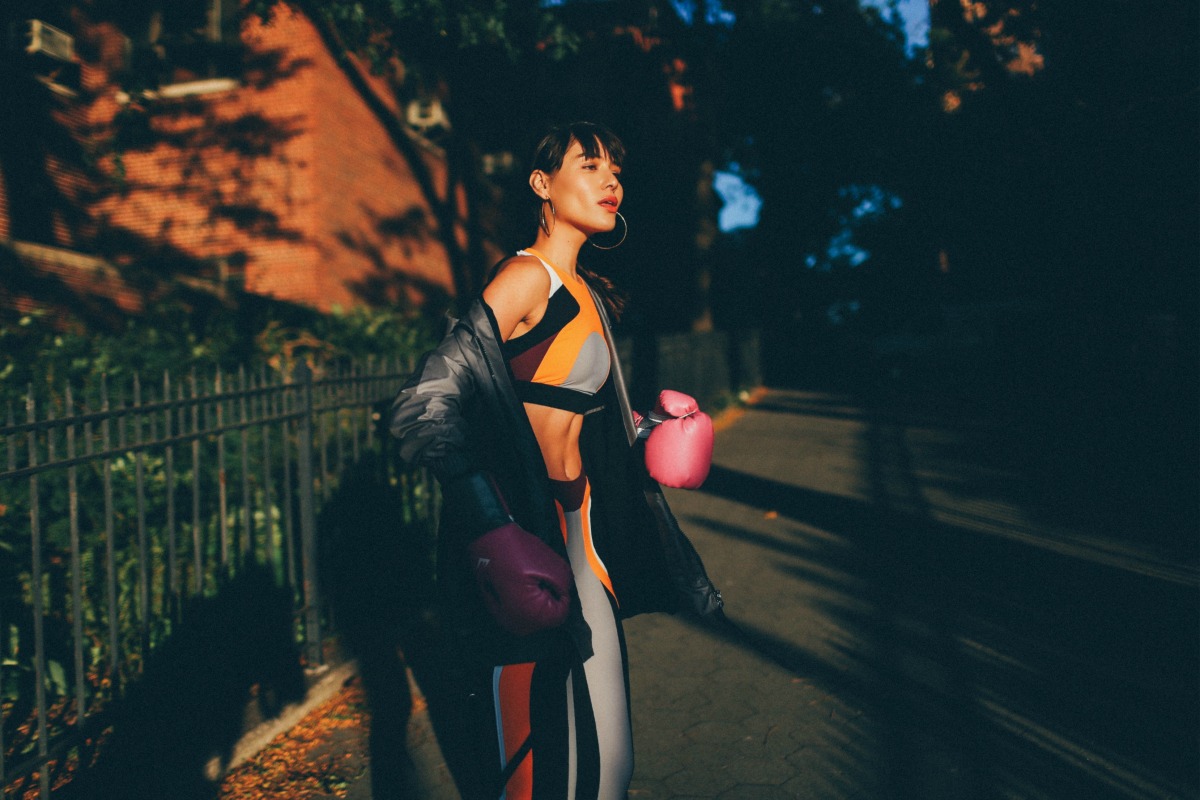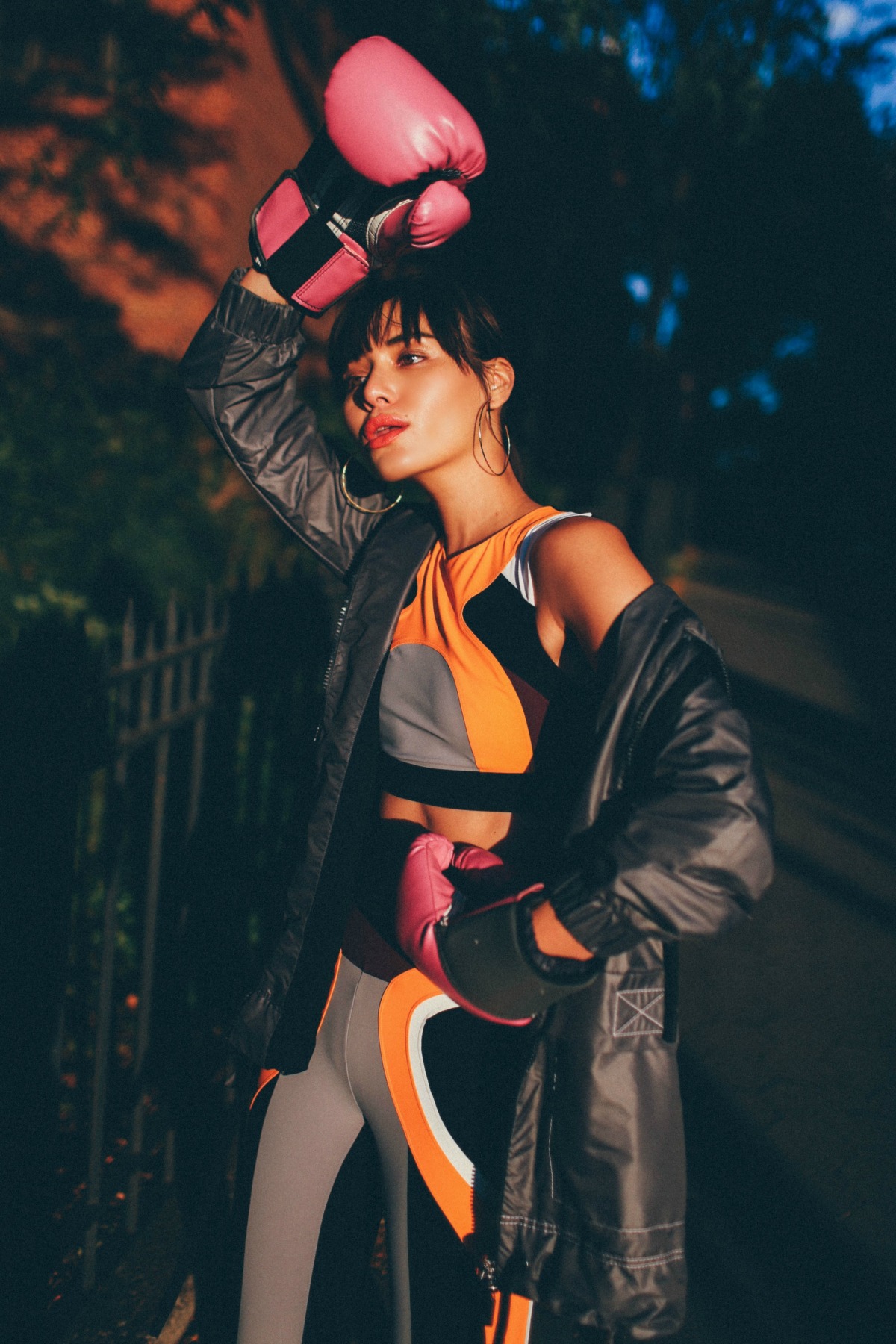 No Ka'Oi "Lani Colorblocked Microfiber" sports bra
No Ka' Oi "Lani Colorblocked Microfiber" leggings
No Ka' Oi "Tech-Twill" midi-coat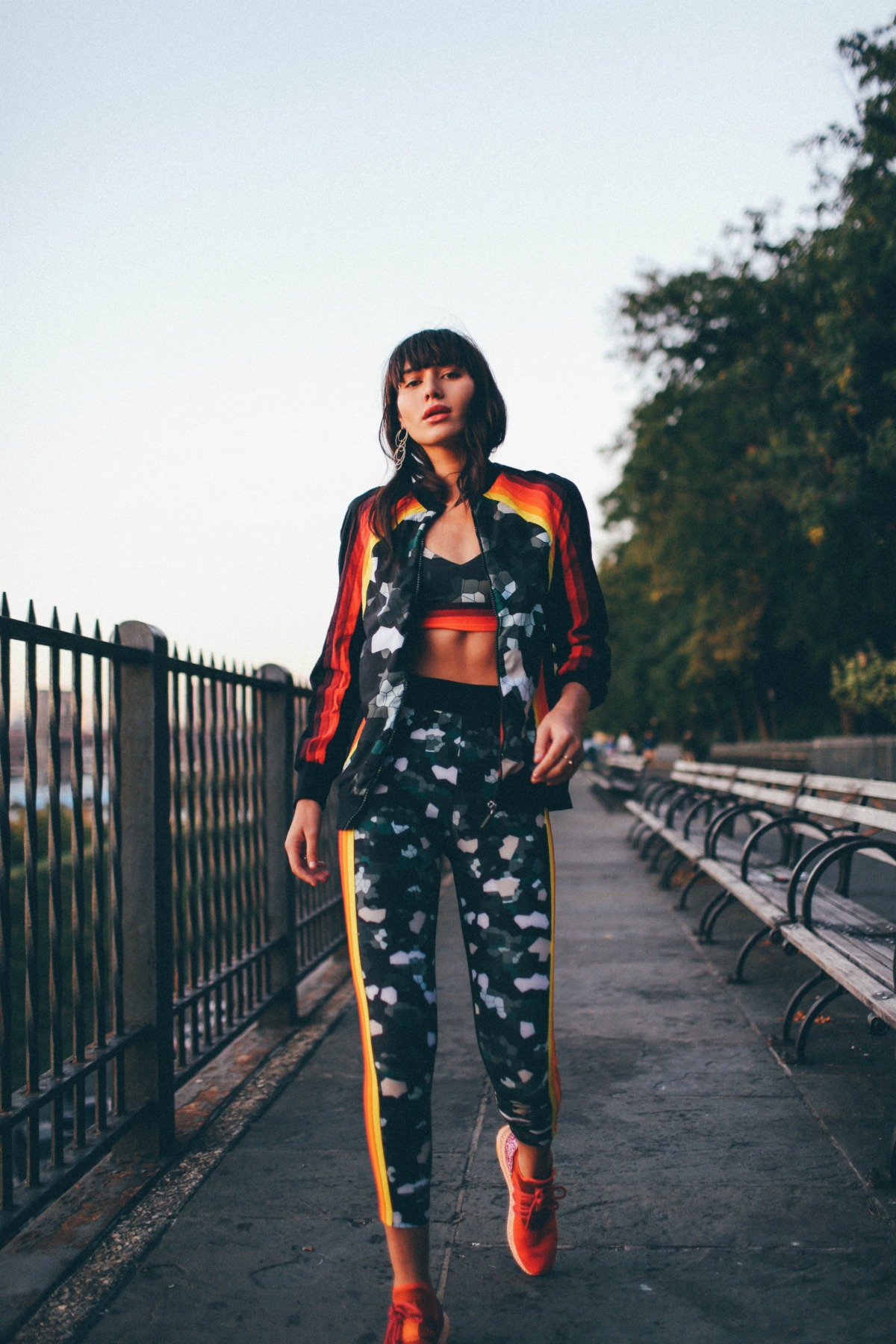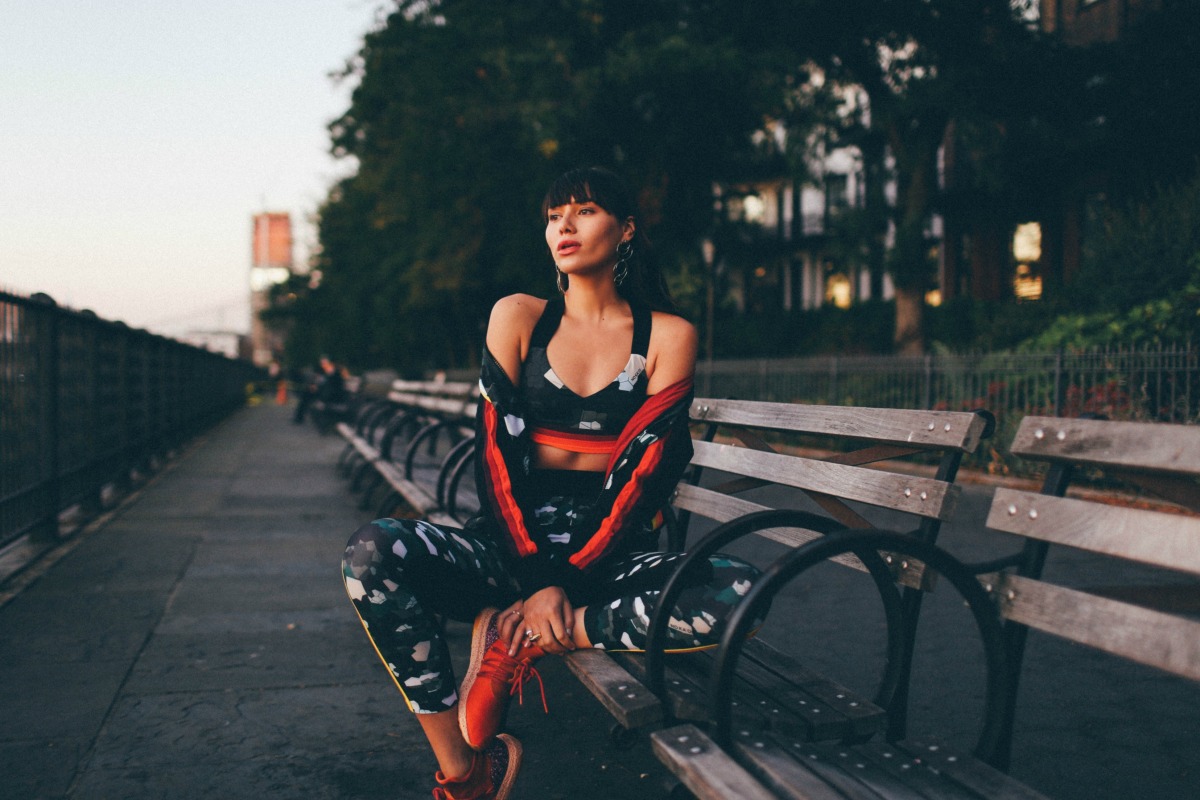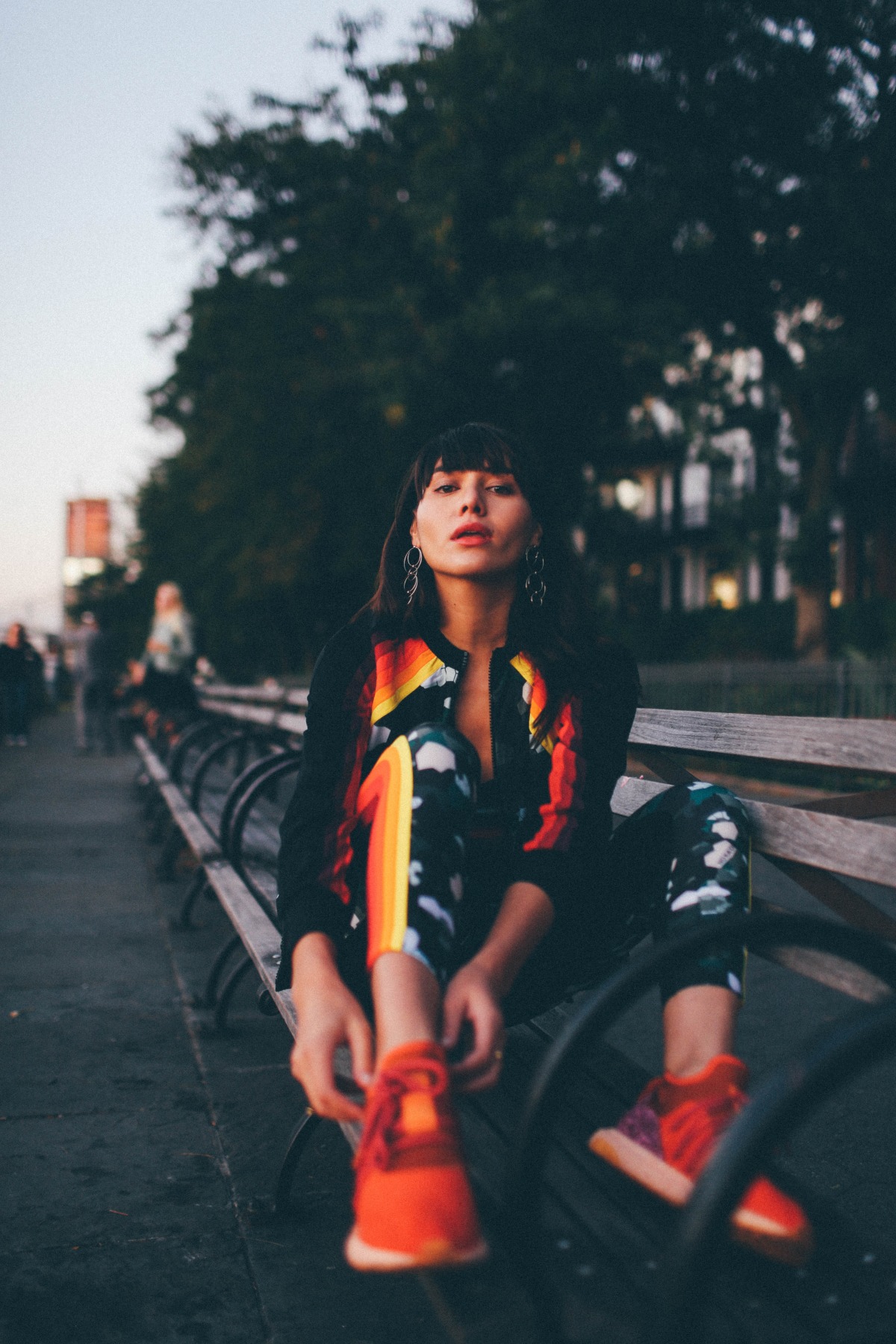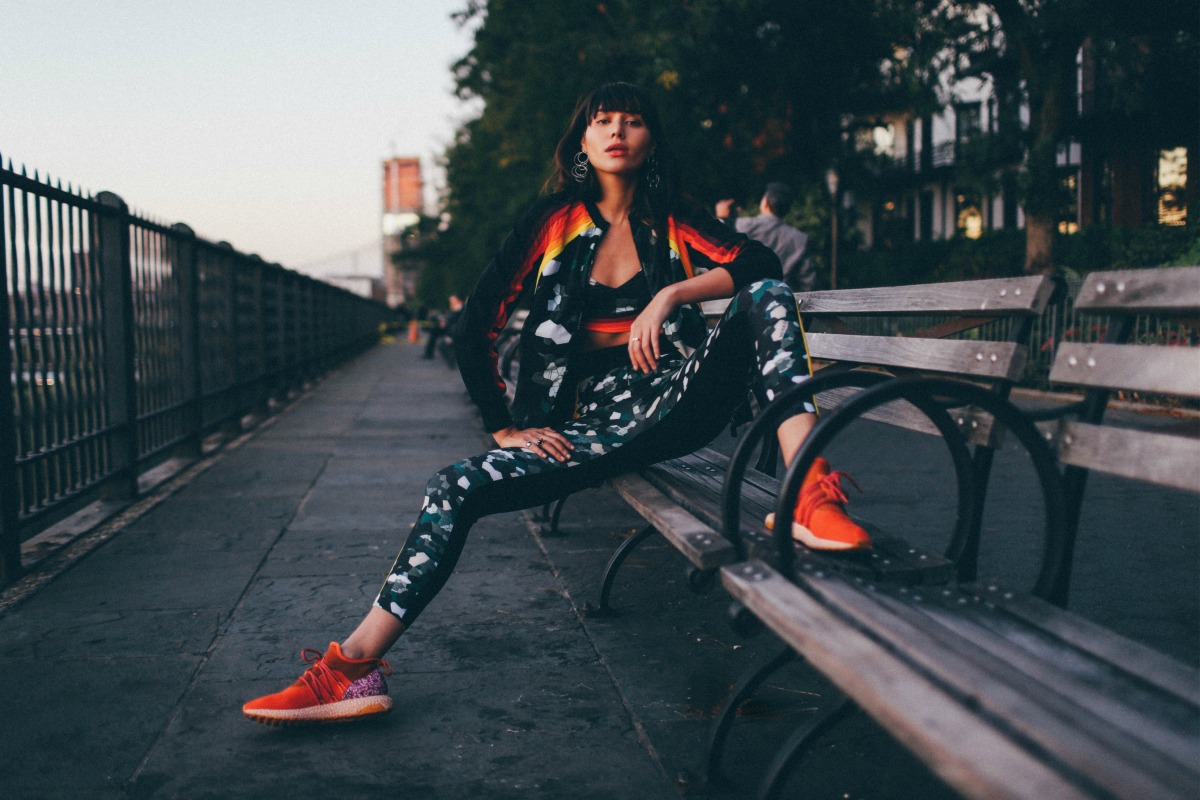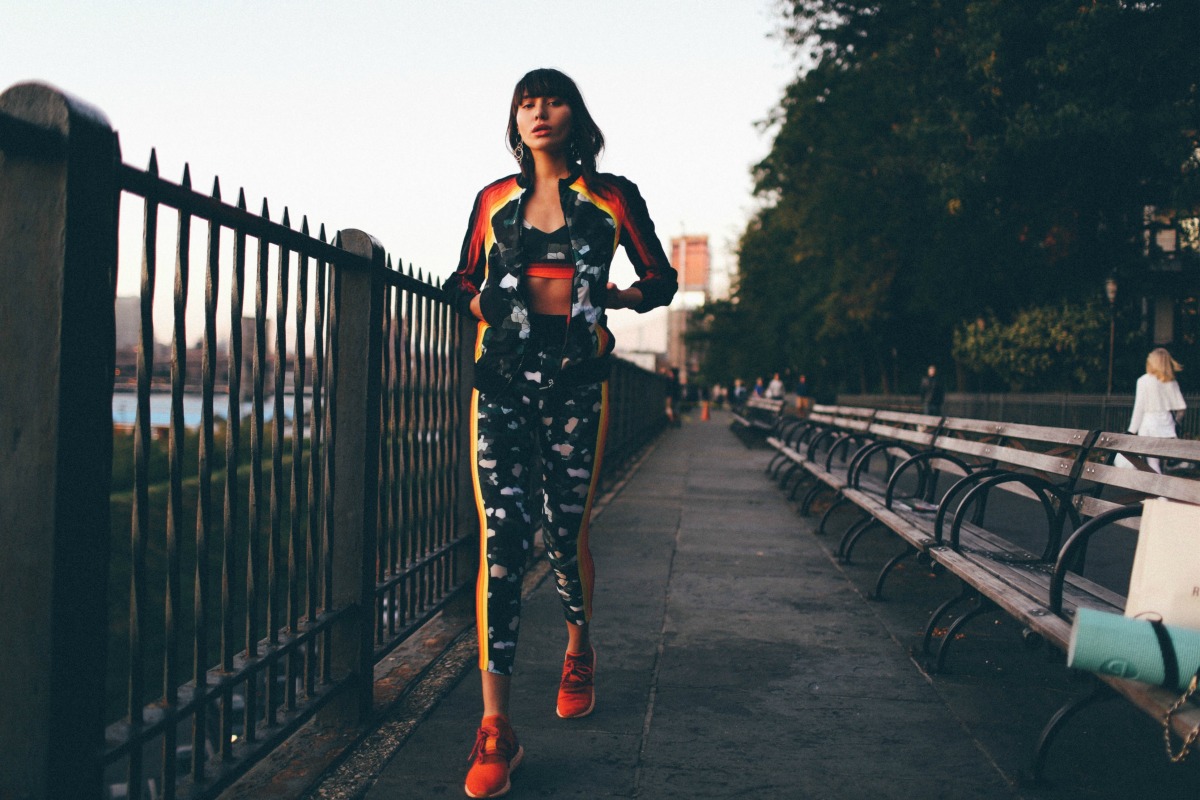 No Ka' Oi "Camouflage-Striped Microfiber" jacket
No Ka' Oi "Ola Camouflage-Striped Microfiber" sports bra
No Ka' Oi "Kaua Camouflage-Striped Microfiber" leggings
See all, available at Barneys.