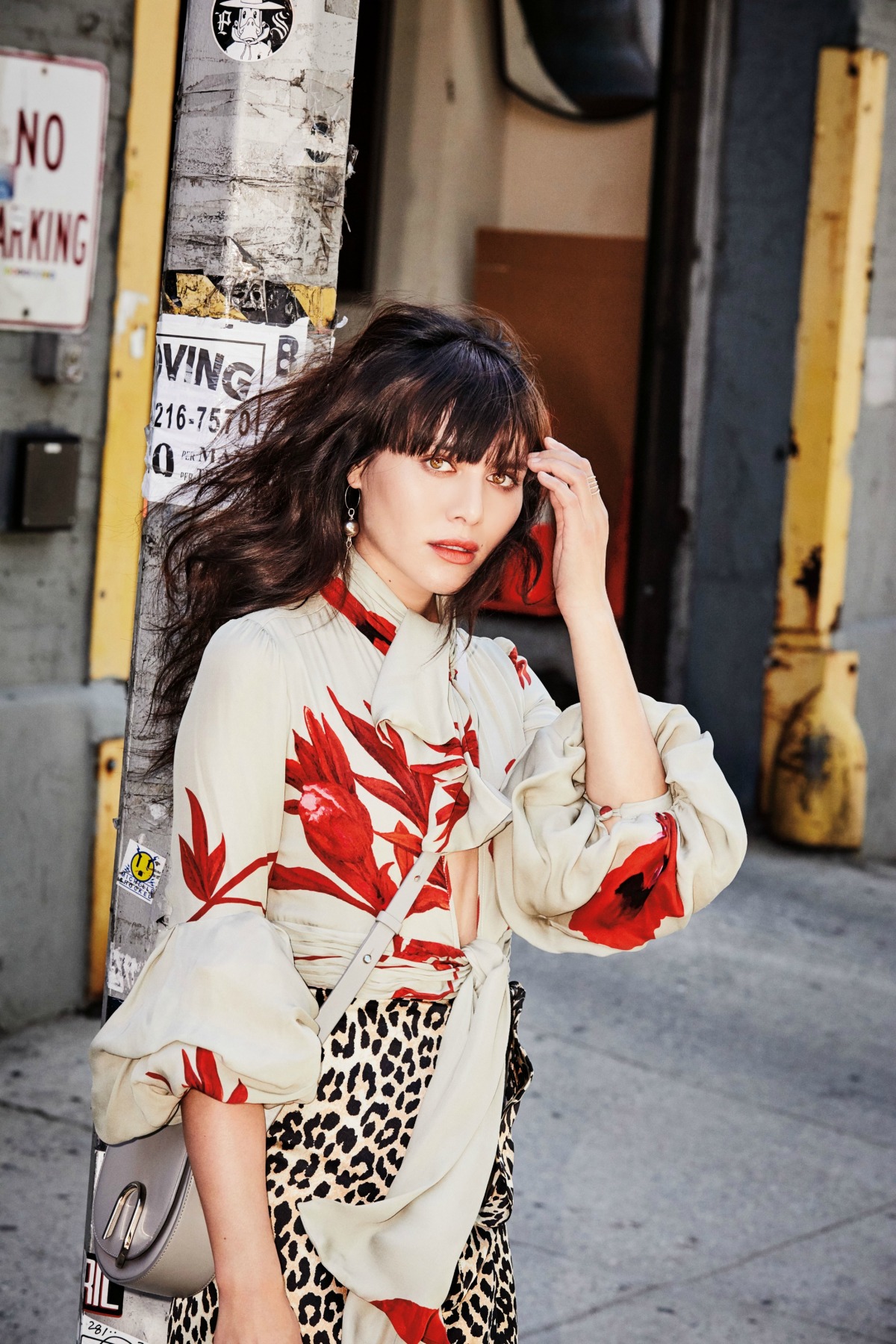 Another amazing shoot accomplished. I'm so excited to be inside the latest ELLE September 2017 Issue for my partnership with TRESemmé. This fall I'm all about big, big hair. I want my hair to feel weightless, with loads of movement. This amazing rock n' roll look was created by hairstylist, John D on set right here in NYC. The funny thing is John D. did my hair on location at one of my very first photoshoots in LA…over 10 years ago! I was such a baby. Time really flies when you're having fun. And we haven't seen each other since… and look at us now….TRESemmé bringing us together for another epic photoshoot. The world just gets smaller and smaller. My hair definitely needed his magic touch. See how easy it is to recreate this look.
My bangs are my signature. I've had them nearly my entire life, and can't imagine life without them. Plus, they're surprisingly low maintenance. Dry Shampoo is my best friend year-round. As John says, simply spray it on the bangs, let it sit, comb through with a bristle brush, and give it a little shake. As for the rest of my locks, I have officially become a fan of mousse for the first time. On set, we used the TRESemmé Extra Hold Mousse, just at my roots….best on damp hair. Blow dry it with a round brush, and voila…extra lift. As a girl with fine hair, I'm looking for anything to give myself that extra volume without feeling like I have too much product in. I gave my head a little shake, put on some eclectic prints from the ELLE closet, and was ready for my closeup.
My signature look just got a lot more revamped.