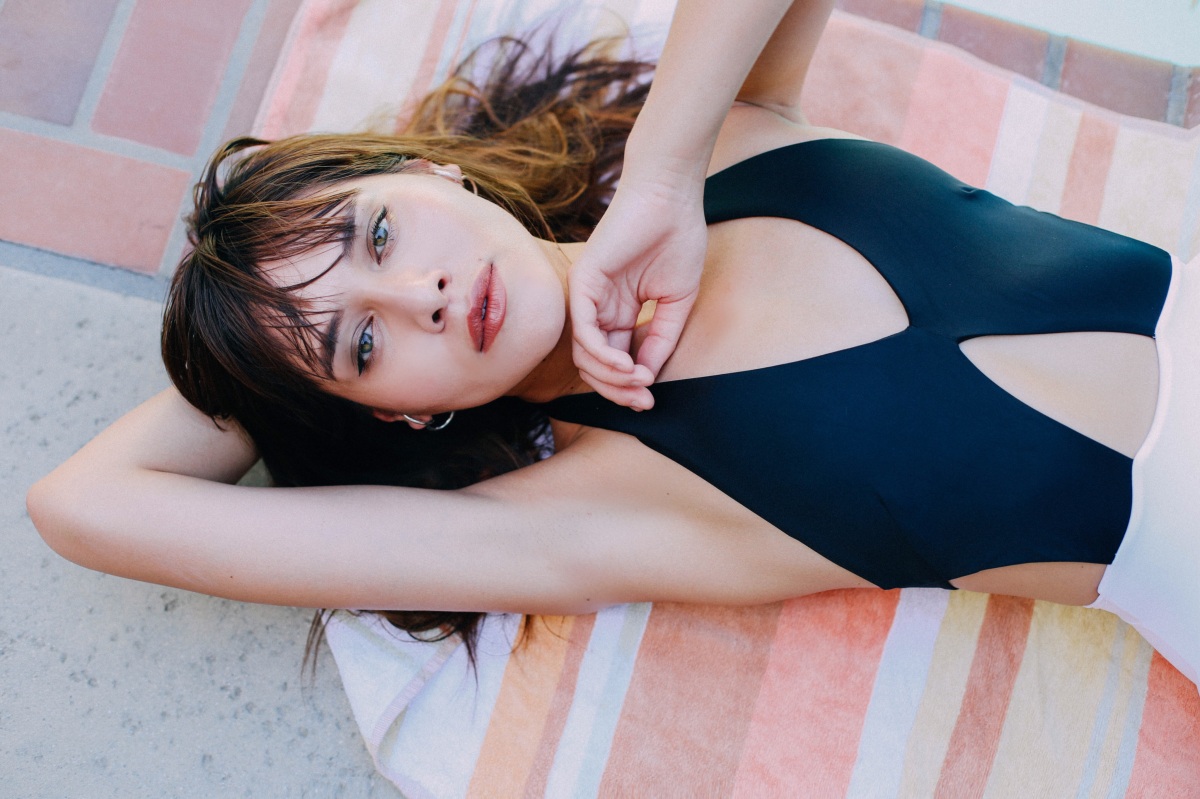 Home. Los Angeles, California. July 22, 2016.
Will I be in town,
when hell swallows Beverly Hills,
Will you be around,
when I come to my senses and I confess that I love you still. – Swimm "Beverly Hells"
Just a girl, her hoop earrings, and a swipe of fresh mocha lipstick. It's that 110 degree flush.
// Bite Beauty "Molasses" lipstick, Sabrina SL hoop earrings, Aikido swimsuit, AGL Shoes sandals //